eSport
Văn hóa xe
Running more than 400km/h on the highway, the billionaire suddenly escaped a 2-year prison sentence: Why?
When the media reports on an individual buying himself a super car with a large capacity engine and high top speed, one of the mixed opinions that can be noted is whether the car owner exploits the vehicle. the vehicle's full capacity does not.
It is not clear what the car owners do, but in November 2021, Czech billionaire Radim Passer brought his Bugatti Chiron to the Autobahn highway in Germany and reached the maximum speed announced by the manufacturer. export.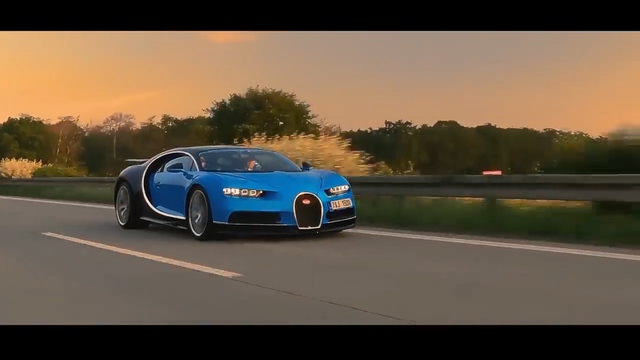 The Bugatti Chiron in the picture was traveling at about 417km/h on the Autobahn highway.
Specifically, in the video that this billionaire posted on Youtube, the maximum speed recorded has reached 416.8km/h, about 3km/h less than the top speed of 420km/h set by the manufacturer. publish publication. The unedited video that this billionaire posted in mid-January 2022 has so far attracted nearly 11.4 million views on the YouTube platform.
At the comment section of this video on Youtube, some people were funny when commenting "Lada 2105 will also give you the same feeling of speed and fear when going 100km/h", but there are also many people expressed that although the Autobahn is a highway with no speed limit, traveling at such a high speed poses many dangers to other road users.
In the same opinion, the German law enforcement also said that this behavior of Radim Passer is not safe and has already transferred the file on this billionaire's behavior to the control institute; According to recorded information, this Czech billionaire could have faced up to 2 years in prison.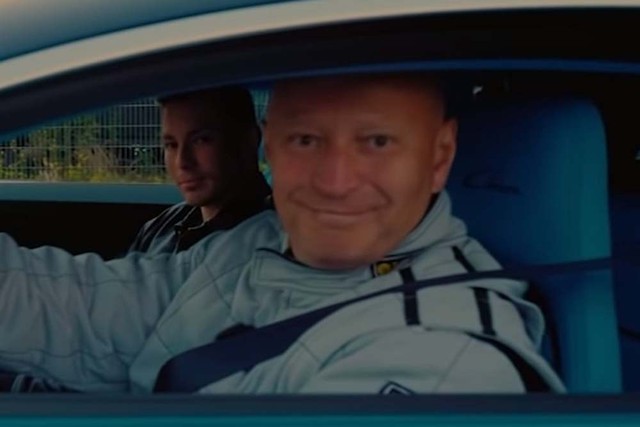 Czech billionaire Radim Passer driving a Bugatti Chiron. Screenshot from video.
However, recently, a German media site called DPA reported that the authorities decided not to apply any punishment to billionaire Radim Passer. The Procuratorate said that Radim Passer's behavior did not put anyone's life in danger, emphasizing that he had chosen the right time and conditions to be able to travel to more than 400km/h safely.
Also in Mr. Radim Passer's video on Youtube, this billionaire notes the following:
4:50 a.m. Sunday.
10 vehicles during 10km travel, ie each vehicle appears in 1km on average.
Good visibility, 3 to 4km, should be enough time to react.
Bugatti Chiron can brake from 400km / h to stand still in 9 seconds – 490m.
All vehicles appear to move in the rightmost lane.
The team moved the outpost to ensure a safe route.
There are high fences along the route, there is no danger of animals appearing on the road.
3 people locked on the bridge to ensure safety.
The entire video of billionaire Radim Passer driving a Bugatti Chiron runs more than 400km/h on the Autobahn.
It can be seen that billionaire Radim Passer moves at a "dizzy" speed, but it seems that he and the logistics team have calculated carefully enough to ensure safety. In fact, the Autobahn also regularly records drivers traveling at very high speeds every day; Chances are this Czech billionaire is not the first to push his car to top speed on this route. The authorities wanted to punish the billionaire to set an example, but in the end, no punishment was given.
Because there is no speed limit, the Autobahn highway is actually a place where many car players in Europe often frequent, however, there are also many opposing views, opposing unlimited roads. speed on Autobahn. One of the protestors is F1 racing champion – Sebastian Vettel: "Speed ​​limits can help reduce CO emissions by up to 2 million tons2. And it will also reduce accidents, make traffic a little bit safer."

https://soha.vn/chay-hon-400km-h-tren-cao-toc-ty-phu-sec-bat-ngo-thoat-an-2-nam-tu-vi-sao-20220429172005155.htm
You are reading the article
Running more than 400km/h on the highway, the billionaire suddenly escaped a 2-year prison sentence: Why?

at
Blogtuan.info
– Source:
autopro.com.vn
– Read the original article
here