Thế Giới
Russia begins to cut off fuel supplies, Europe is in danger?
Although European leaders have vowed to eliminate dependence on Russian-controlled fuel supplies, including gas and oil, this is in fact very difficult to do in the short term.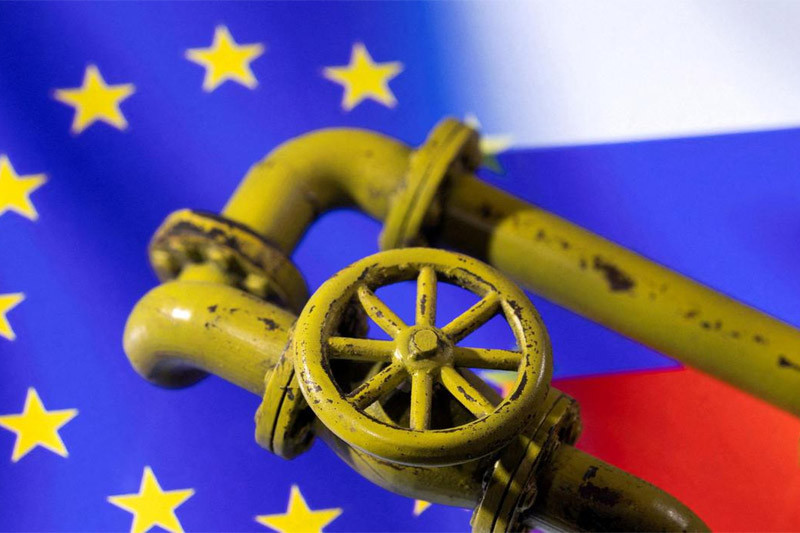 Analysts predict that Europe will have to experience at least another cold winter until large, energy-hungry economies that are heavily dependent on Russia, such as Germany and Italy, can figure it out. other alternative sources.
According to the Guardian newspaper, aware of this, the President of Russia Vladimir Putin This week delivered the toughest retaliation since the start of hostilities against countries deemed "unfriendly" by Moscow. After issuing a decree forcing trading partners to start paying for Russian natural gas in rubles, Moscow announced on April 27 that it would suspend the supply of this fuel via the Yamal pipeline from Siberia to Russia. Poland and Bulgaria, on the grounds that the two countries refused to comply with the request.
The decision could usher in a new phase of the war, as Russia realizes Mr. Putin's threat to use the country's vast gas reserves as a weapon against Europe.
Why did Poland and Bulgaria take the first blow?
The two countries mentioned above appear to be carefully selected targets by Moscow. Poland imports about 45% of its natural gas needs from Russia, according to 2020 figures from Eurostat. This number is not very high by European standards, but Poland is among the supporters Ukraine politically and militarily.
Bulgaria poses less of a threat to Moscow's military campaign in the neighboring country, but is more dependent on Russian gas, for about 73% of its needs.
Targeting these two countries would allow the Putin administration to test the power of energy weapons against two different types of "unfriendly countries" according to Moscow's classification. Of these, one poses a real threat, the other appears more vulnerable, and the results could be lessons learned for other countries in similar positions.
Can the two countries cope?
Both Poland and Bulgaria claim they can cope with a gas supply cut by Russia. Anyway, Poland's contract with Russia's largest oil company Gazprom expires at the end of this year and the country has been investing in alternative energy sources for some time.
"Poland is right next to Germany and can be imported from there. It owns its own liquefied natural gas (LNG) import station and has a new, indirect pipeline from Norway that is expected to start operating later this year. The country has also been accumulating stockpiles, because of the selling of doubt about the possibility of something like this," said Tom Marzec-Manser, Europe's leading gas analyst at energy consultancy. ICIS, said.
The situation for Bulgaria is slightly less favorable, but the country has a second pipeline connecting to Greece, which will start operating later this year. An analyst told the Guardian that a Bulgarian entity recently booked a shipment of LNG to a Greek port. This could signal a plan to source elsewhere.
What will other countries do?
According to expert Marzec-Manser, Russian President Putin has made it clear that his warning to cut off gas supplies to "unfriendly" countries if they refuse to pay in rubles is not an empty threat.
The move means that countries and companies that buy Russian gas will have to decide whether they agree to pay in rubles. Hungary, which proves to be a rare European friend for the Kremlin, has insisted it will do as Moscow's request. According to Bloomberg, at least four Hungarian private companies have agreed to the Kremlin's request.
Latvia, which imports 100% of its gas needs from Russia by 2020, has committed, together with Lithuania and Estonia, to stop buying any products from the country of birch. An LNG import station in Lithuania is a key alternative, especially for a relatively small economy but the first in Europe to end imports of Russian fuel.
The European Commission (EC) states that countries should not pay in rubles and compliance with the requirements of Russia could violate European Union (EU) sanctions. However, at Moscow's request, payments will be made to Gazprombank in Euros or USD before being converted. In theory, this would still violate the sanctions. However, the EC said last week that contracts could be adjusted to make them compliant.
This could be good news for major economies like Italy and Germany. Germany alone imports up to 60% of its gas needs from Russia, and Berlin intends to take some time to reduce that figure to zero.
Will gas prices rise again?
A lot will depend on whether Russia escalates its actions. Gas prices for May delivery on the Dutch TTF started this week at 92 euros and touched 115 euros on April 27, up 20 percent on news that Russia will cut supplies to Poland and Bulgaria. Prices have stabilized back to 107 Euro on the afternoon of April 27, but still 15% higher than the level at the beginning of the week.
While UK energy suppliers are buying in the UK wholesale market, over time any increase in fuel prices in Europe will affect British companies and could potentially lead to an increase in fuel prices. may lead to higher prices for consumers in the country of fog.
A much larger shock wave sweeping across Europe came only when giant gas importers such as Italy's Eni and Germany's Uniper were dropped from customer lists by Russia. But that also had a big impact on Russian revenue. Observers say it is likely that the parties involved will come to some kind of compromise on the payments, as the EC has suggested.
Tuan Anh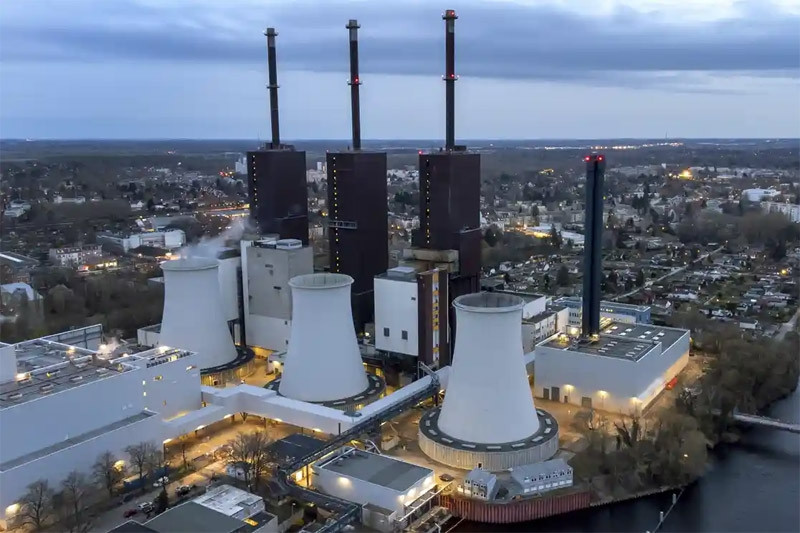 You are reading the article
Russia begins to cut off fuel supplies, Europe is in danger?

at
Blogtuan.info
– Source:
vietnamnet.vn
– Read the original article
here