Business
Tasty conquers the online culinary game
In July 2015, BuzzFeed launched Tasty – a channel specializing in cooking – to test a content distribution strategy, as online challenges like the Ice Bucket Challenge were spreading at breakneck speed. However, that experimental division is today one of BuzzFeed's most prized brands, serving as a model for digital publishers in mobile-first video creation, content monetization, and more. content and diversify revenue sources.
Super "hot" food channel
Tasty has more than 100 million followers on Facebook and has sold over 1 million cookbooks. BuzzFeed declined to disclose the exact revenue from Tasty, however, a spokesperson said the division was profitable in the second half of 2019 and continues to be a strong growth driver thanks to advertising and multiple products. personal.
According to Frank Cooper III, a former Tasty Marketing Manager, Tasty's appeal comes from childhood recipes, convenience foods, or certain experiences. Tasty's early success led BuzzFeed to open an independent website for the division, separate from BuzzFeed Food.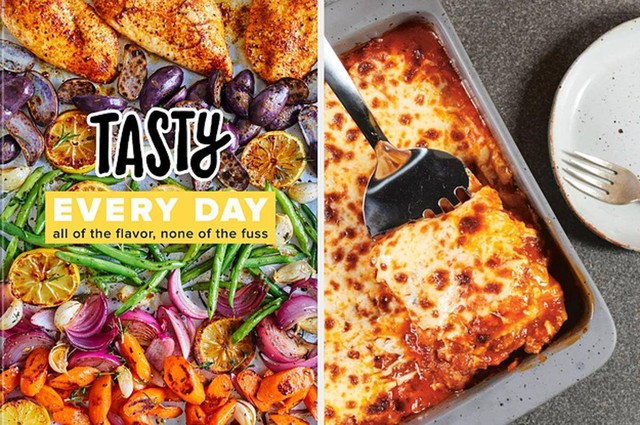 There are five factors that lead to Tasty's popularity. First, they used videos that were around 60 seconds long (although the length has been increased now) because Facebook users don't have time to watch videos that are 5 to 10 minutes long. They only need to scroll through the 1-minute video to see the recipes. Next, most videos have 1:1 (square) aspect ratio and screen recording instructions, making it convenient for the audience to watch on the go. Tasty also divides the Facebook page into multiple categories, serving different audiences such as teenagers, vegetarians, etc. To reach a wider audience, they produce content in multiple languages ​​and also divide it into multiples. Page. Finally, Tasty invites celebrities to discuss and cook favorite dishes.
Some of Tasty's most prominent videos have reached hundreds of millions of views such as "Sliders 4 Ways" or "Cheeseburger Onion Rings". Apparently, Tasty has turned top-down cooking videos into a super-growth business. For example, after just 2 years of establishment, Tasty's videos received billions of views in June 2017. Sometimes, it even surpasses 3 billion views. Following the momentum of success, Tasty in turn released recipe books, smart induction cookers, opening a variety of ways to earn money for BuzzFeed. BuzzFeed wants to be the "Disney of the digital age", creating content, experiences, and selling products to loyal users.
Tasty's recipe for success
Ashley McCollum, former director of Tasty, commented that Tasty is not just an experiment, nor is it just a "hot" Facebook page. It is a massive intellectual property-based business opportunity built with mobile in mind. It's similar to the model of classic media networks: you make a movie that people love and then build a theme park that expands into other productions.
A key role in Tasty's success are the manufacturers. Each producer is responsible for creating every element in the video, from ideation to filming, video editing. One will produce 1 to 2 90-second videos per week. Their videos draw inspiration from many sources: "floating" recipes they found somewhere online, viewer requests and comments, or data from previous videos.
BuzzFeed is pretty obsessed with past successes. If they find that a certain topic or format is popular, they tend to mine until the heat runs out. That's why you'll see many videos with similar ingredients like cheese, beef, bacon or pasta. However, it is not boring because manufacturers all add a few details and variations to make the formula different.
Besides, the visual element is also put on top. Usually, cooking videos are edited in chronological order, starting with the ingredients needed in the recipe. However, Tasty went in another direction, opening the video with beautiful frames of the finished dishes. Their practice proved effective and became the standard.
Diverse ways to make money
70% of BuzzFeed revenue comes from business divisions that a few years ago didn't exist, Tasty being one of these. In addition to publishing cookbooks, Tasty has many other sources of income. In December 2017, retail chain Walmart announced a partnership with BuzzFeed to encourage Tasty users to purchase kitchenware, home appliances, baking supplies, and essential ingredients from Walmart.com and Jet.com. Links to these items are listed below the recipe in the Tasty app. In March 2018, BuzzFeed introduced Tasty-branded kitchenware, exclusively distributed through Walmart. The product line includes more than 90 products, priced from $4.44 to $99.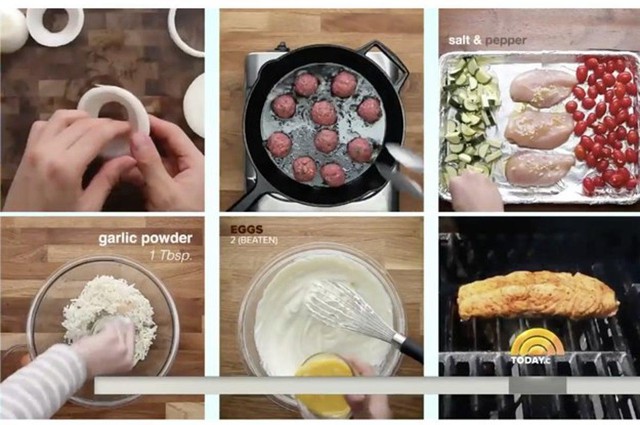 Tasty also partners with other e-commerce stores to sell products. For example, BuzzFeed collaborated with the Big W chain in Australia to sell here. With blenders, food processors, and ice cream machines, they work together with HSN. Tasty's One Top induction hob, calendar, seasonings and spices are exclusively available on Amazon, while items such as sweatshirts, t-shirts, mugs, etc. can be purchased at the official BuzzFeed store.
To escape the shadow of short format videos, Tasty also launched the Talent Program in 2018, featuring celebrity chefs. In December 2019, BuzzFeedkys contracted with prestigious personalities such as Ellen Bennett, Esdras Ochoa and Joe Sasto, the purpose of which was to "unlock" new relationships and identify new content creation opportunities.
The New York Times rates Tasty as a blend of an R&D lab and a super-efficient tool factory. Tasty produces content according to a formula but is willing to break it to try new things and develop the formula when it finds success. They then export the recipe to customer brands, or put it in cookbooks and home appliances to sell for "fresh money, real grain."
Tasty admits they're lucky because their audience is always upfront about what they like or don't like. By always listening, they find partners that match the tastes of their audiences, constantly experimenting and responding to requests. Therefore, Tasty maintains a large number of interactions after 6 years of existence.
You are reading the article
Tasty conquers the online culinary game

at
Blogtuan.info
– Source:
cafebiz.vn
– Read the original article
here