In the minds of many people, the slim body and the apricot bone crane are extremely important criteria to be present at a beauty contest. That's why when Nguyen Thi Phuong Thao – a 1m7 tall girl weighing 65kg appeared on the stage of Miss Universe Vietnam 2022, netizens couldn't help but be curious.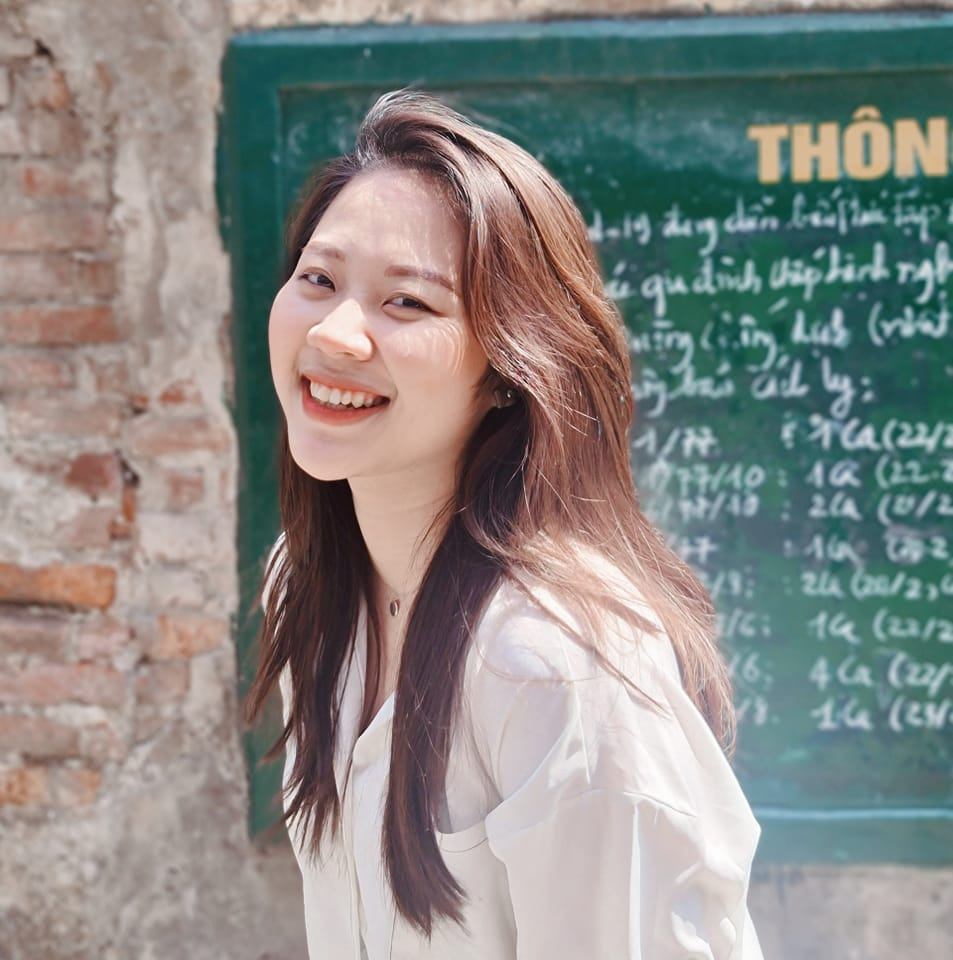 Nguyen Thi Phuong Thao
Born in 1997
But even more curious is that Phuong Thao exudes confidence, positive energy and makes others feel happy too. This is also the reason to Vu Thu Phuong gave her golden ticket to Phuong Thaohelping her get straight into the top 70 of the contest. And without missing the opportunity, Thao continuously proved her ability, the most obvious being the winning position in the competition. Episode 3 "Walk Your Way" of Miss Universe Vietnam.
Let's chat with this girl!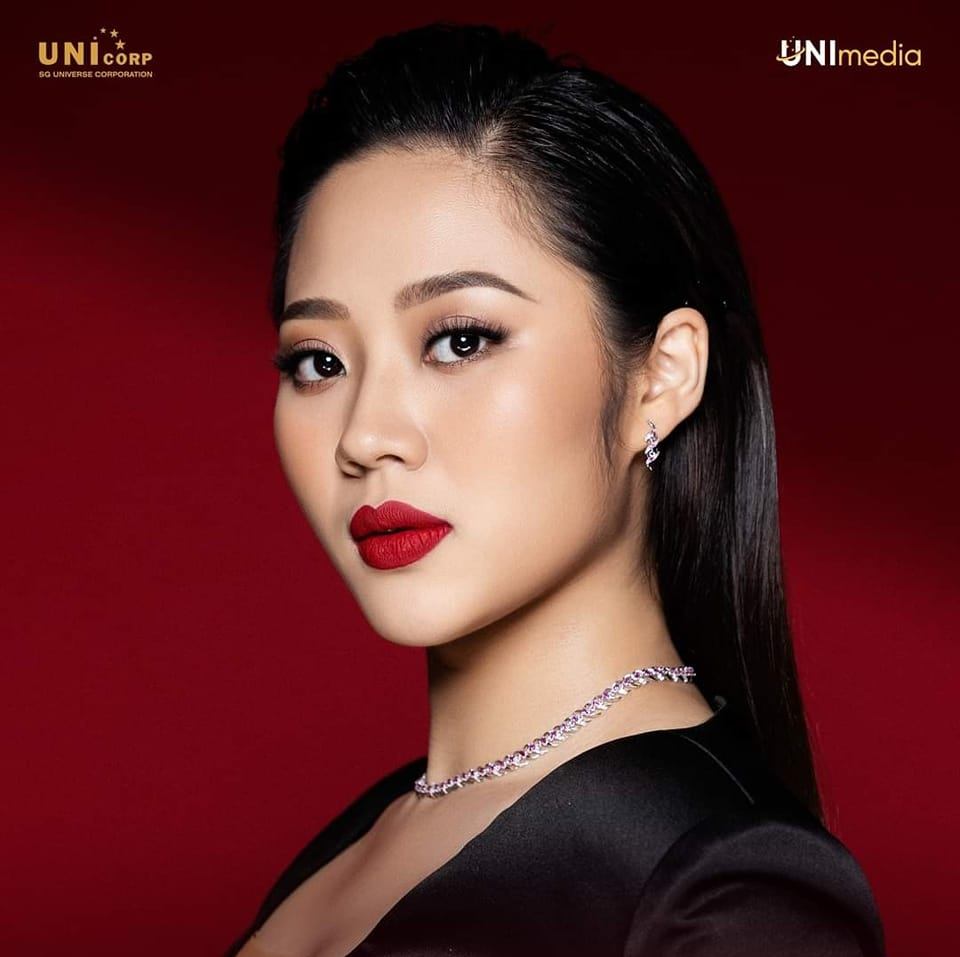 Spending 2 hours every day dancing and walking the catwalk in 12cm high shoes
The epidemic situation caused Miss Universe Vietnam to be postponed many times, so the contestants faced many difficulties. Phuong Thao is no exception, even her road to this beauty arena is more or less bumpy.
"As soon as I opened the application in 2021, I sent my application for the contest. But when the schedule was delayed, my determination also fluctuated and hesitated a lot. By the time the contest restarted, I Still thinking, I want to take the exam, I'm nervous and a bit hesitant because I see many excellent and experienced candidates appear." – Thao confided.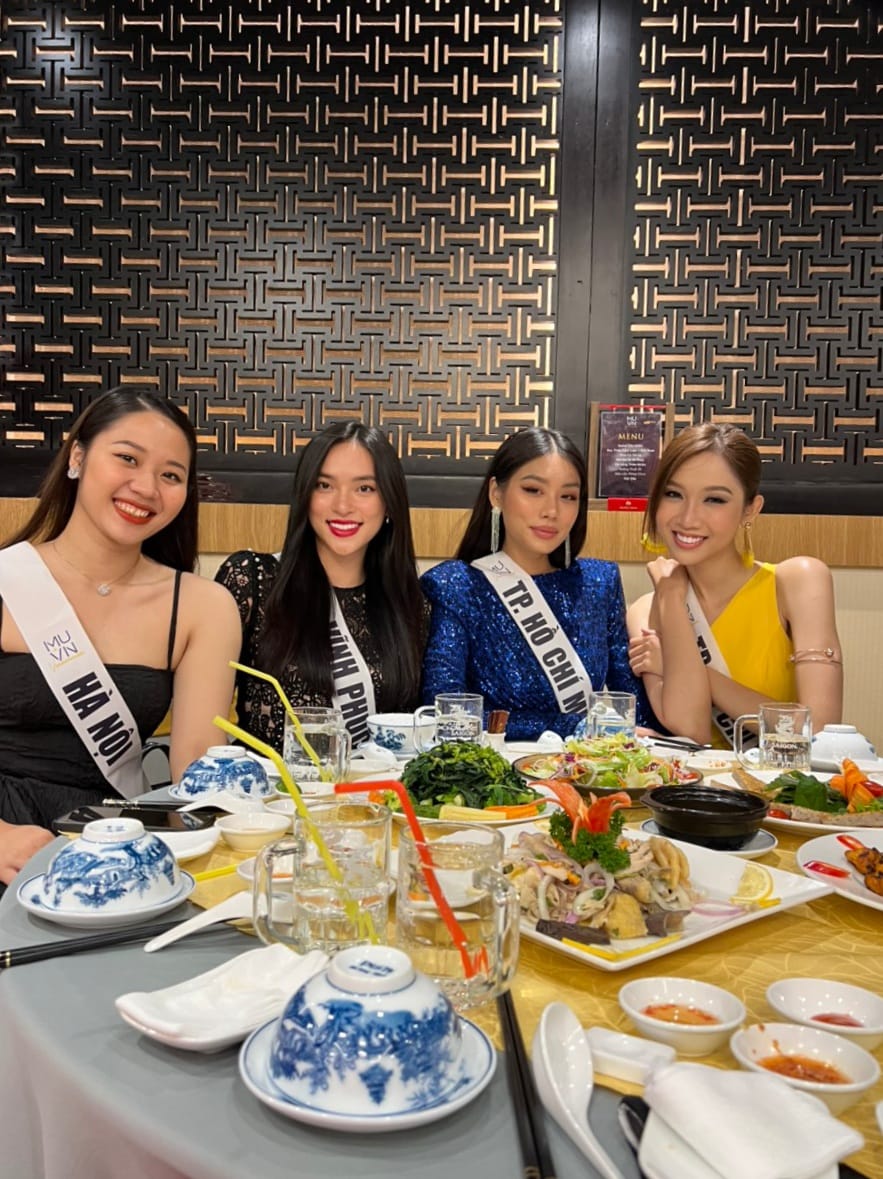 Phuong Thao (far left) and other familiar contestants like Pham Dieu Linh, Thao Nhi Le
But after thinking carefully, the female MC was sure that she had strengths that fit the theme and criteria of this year's Miss Universe. At the same time, she also had the maximum support of her family and friends, inspired by the videos of the contest, so she decided to enter the contest to fulfill her promise to return to the self-made contest in 2019.
In fact, Phuong Thao's worry is completely grounded. Because this year's Miss Universe converges very many contestants have numbers and she is the opposite, like a "new mat" that has never officially participated or reached the top in any beauty contest. "I was a bit shy at first, but I thought I could be a breath of fresh air for the competition and something new always brings a sense of excitement. So that's not necessarily a disadvantage, but it gives me more motivation, more determined to not be inferior to any contestant" – beautiful girl expressed.
That determination of Phuong Thao is most evident in the preparation process: "Before coming to the contest, I practiced and paid more attention to my diet to make my body firmer and confidently express myself. Besides, I improved the communication and interview part. how to behave so that I can stay mentally comfortable when meeting the judges and finally practice catwalk and dance on 12cm heels This is the hardest part, almost every day I spend about 2 hours catwalking and dancing on those shoes".
"Woah, so big thighs", "So fat",…
In episode 1 of Miss Universe, when answering the BGK's question about #realbodysize, Phuong Thao was not afraid to reveal that she had been criticized, body shaming. Telling more about this, the female MC said:
"I participate in a lot of extracurricular activities, groups and appear a lot on television and social networks, so I have received many body shaming words or looks.
For example, I once participated in a beauty contest when I was a student. After I finished the talent show and went down to the audience, there were a lot of whispers. In which, an audience member who did not know me suddenly said loudly: 'Wow, so big thighs'. Until I went to work, this story continued. Below my TikTok clips, there are many rude comments such as 'Doing and being rough but also MC', 'Fat',… Even when participating in Miss Universe Vietnam 2022, the pictures My first photo also got a lot of comments like that.".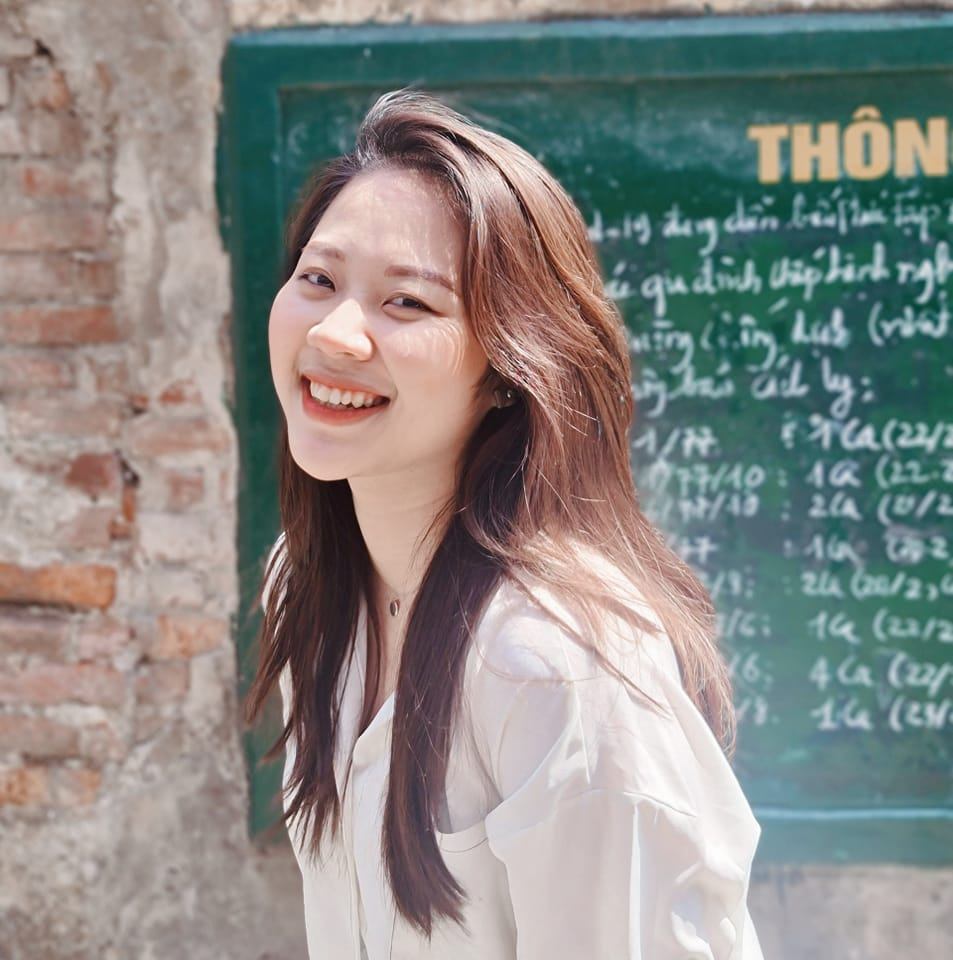 The radiant and confident beauty of Phuong Thao
Now, when she is confident and understands herself, these harsh words no longer affect Phuong Thao. But they also became the reason why she went to the Miss Universe contest because she really conveyed her energy and confidence to everyone.
Regarding the golden ticket of the jury Vu Thu Phuong, Thao confided: "For me, passing the preliminary round and reaching the top 70 is a miracle, a miracle. Because although I'm very confident, so far, few beauty contests have selected contestants with a good body. rich, a bit fat. So I was broken and extremely happy when I received the ticket from Phuong's hand, that moment was like a victory for myself.".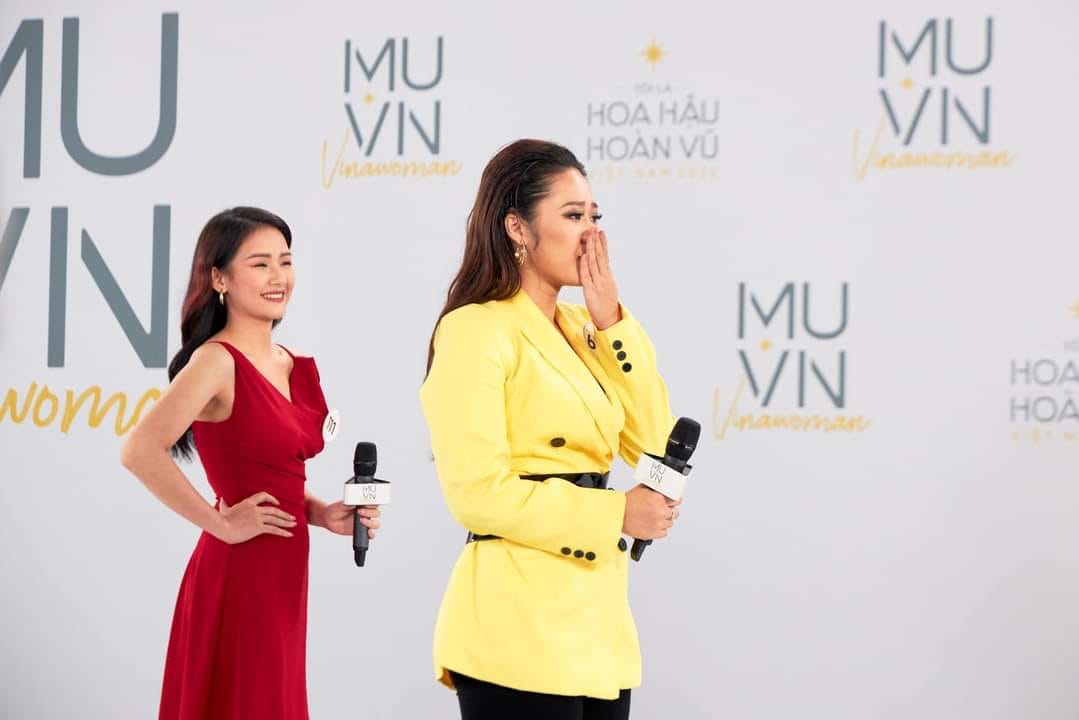 The beautiful girl was touched when she received the golden ticket from the judge Vu Thu Phuong
If you have never competed in Miss Universe, you should not judge anything about Miss
Like many other contestants, Phuong Thao also knows that her personal and professional life will be more or less affected when participating in Miss Universe Vietnam 2022. So she talked to her family and chose to temporarily put off work. The job of an editor – MC to put all his energy into the contest. This is also a way to help Thao make choices and arrange for higher priorities, thereby balancing her life, avoiding workaholics.
Also about work, with the recent shocking statement of a Vbiz actress that only people who are unemployed or don't know what to do go to the Miss contest, Phuong Thao completely disagrees.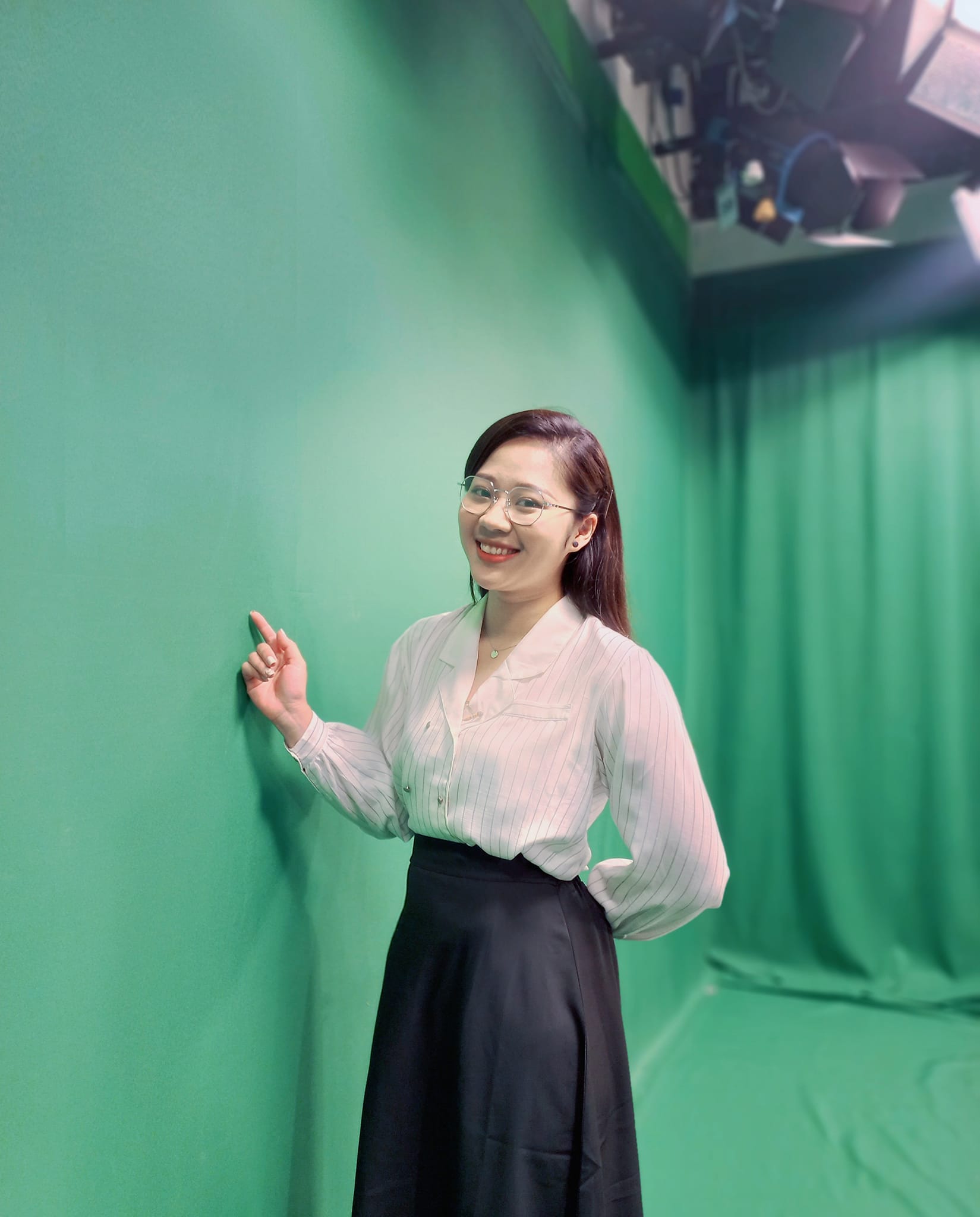 Before going to the Miss contest, Thao was Editor of Defense TV channel
"Going to the Miss pageant is not easy at all, it is necessary to equip a lot of things from body to performance, behavior, communication, social knowledge,… And each contestant also has a job. I know a saying like this: 'We only really know who we are when we actually do something', so if you haven't competed in Miss Universe before, you shouldn't judge anything. About Miss" – female editor said.
As for the idea that going to the Miss contest is also a way to change her life because it gives the opportunity to marry a rich husband, Phuong Thao expressed: "This view is not completely wrong. But to me, I don't think getting married to a rich or rich man is a 'life-changing'. Because the Misses themselves, with their knowledge and abilities, can also get rich. At the same time, not every beauty queen gets married to a rich man!".
Photo: NVCC
https://kenh14.vn/nu-mc-bi-che-beo-the-tu-tren-mang-den-ngoi-doi-di-giay-12cm-tap-nhay-va-catwalk-moi-ngay- de-thi-hoa-hau-20220429175702833.chn
You are reading the article
The female MC who was once body shaming went to the Miss contest

at
Blogtuan.info
– Source:
Kenh14.Vn
– Read the original article
here