Quốc tế
Ukrainian civilians are evacuated from the "fortress" of Azovstal
According to the reporter of Sputnikthe evacuees included 19 adults and 6 children.
Associated TASS of Russia on April 30 also published similar information. Specifically, 25 civilians, including 6 children under 14 years old, were evacuated from Azovstal.
Mr. Sviatoslav Palamar – deputy commander of the Azov brigade of Ukraine – said in a video broadcast on Telegram: "About 20 civilians, women and children have been moved to a suitable place. We expect them to be taken to the city of Zaporijjia, which is controlled by Ukraine."
Palamar added that soldiers were still searching for wounded people after an overnight bombardment of the Azovstal steel plant by Russian forces. "All night, enemy artillery shelled this place. The ceasefire, which should have started at 6 o'clock (local time), didn't start until 11 o'clock. Since then, the two sides have complied well. . The evacuation convoy that we expected at 6 o'clock will arrive at 6:25 o'clock," said Mr. Sviatoslav Palamar.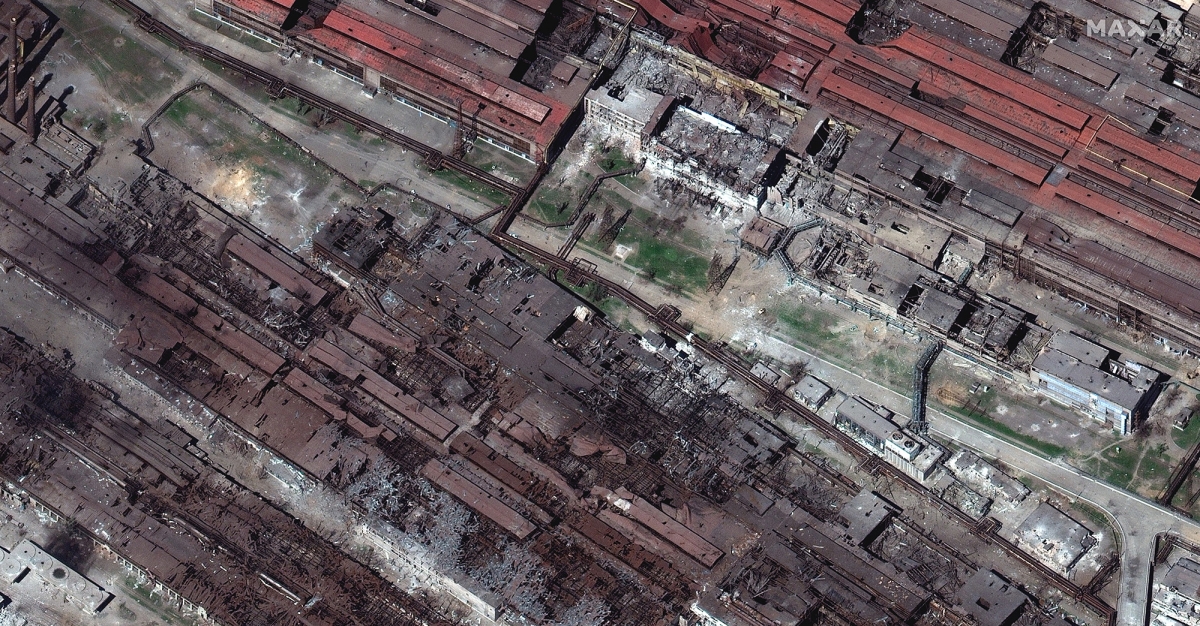 The Azovstal Steel Plant in Mariupol was captured by satellite on April 29. Photo: Maxar Technologies
The Azov Brigade is clearing debris to get civilians out. Mr Palamar hopes "the evacuation will continue and the brigade will manage to evacuate all the people".
Hundreds of Ukrainian soldiers and civilians are sheltering under the underground system of the Azovstal steel plant and many need medical attention.
The latest satellite image of Maxar Technologies (taken on April 29) shows that almost all buildings at the steel plant have been destroyed. There were large holes in the roofs – signs of an air raid – while some roofs had completely collapsed and some buildings were left in ruins.
During a recent visit to Moscow, United Nations Secretary-General Guterres discussed with Russian President Vladimir Putin the evacuation of civilians from the Azovstal plant. However, so far, efforts to evacuate people from the Azovstal steel plant area have not been successful.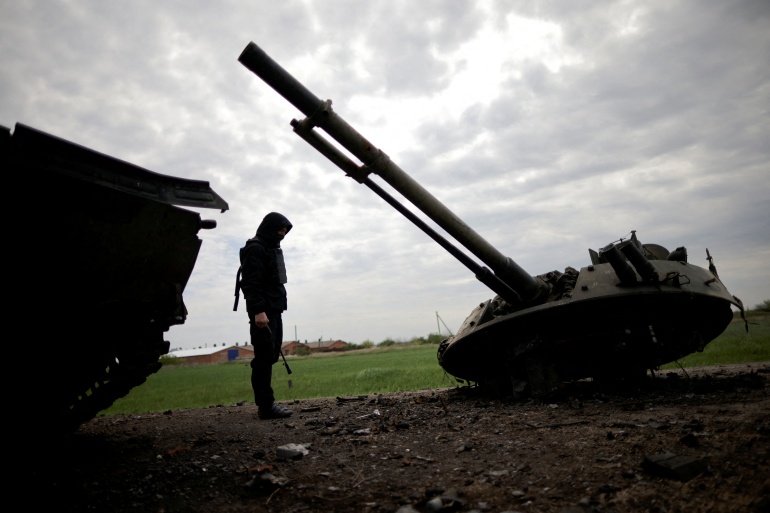 Ukrainian soldiers inspect Russian armored vehicles in the Zaporizhzhia region – Ukraine. Photo: Reuters
Commenting on the situation in Ukraine, Moldovan Foreign Minister Nicu Popescu stressed that the future of Europe depends on how the hostilities in Ukraine end.
Mr. Nicu Popescu told the TV station Sky News of Britain: "I think the future of Europe depends on Ukraine's ability to maintain its political system as well as its resilience."
Earlier, Mr. Nicu Popescu said the country was facing "a very dangerous moment", saying that some forces were trying to escalate tensions in the breakaway Transnistria region.
Moldova has been closely monitoring the conflict in Ukraine, especially after a senior Russian military official said that Russian forces intended to take full control of southern Ukraine. Such a move would also open a land corridor to Transnistria, the breakaway Moldova region where Russia has been stationed for years.
The breakaway Transnistria region stretches some 400 km between the East bank of the Dniester River in Moldova and the Ukrainian border, and is inhabited by about 470,000 people, most of whom speak Russian.
You are reading the article
Ukrainian civilians are evacuated from the "fortress" of Azovstal

at
Blogtuan.info
– Source:
nld.com.vn
– Read the original article
here