Chuyển động số
When Amazon was just the "stepchild" of billionaire Jeff Bezos
The founder, former chief executive officer (CEO) and now executive chairman of global e-commerce giant Amazon is responsible for running a platform that accounts for 51.2% of retail spending. digital in the US by 2020.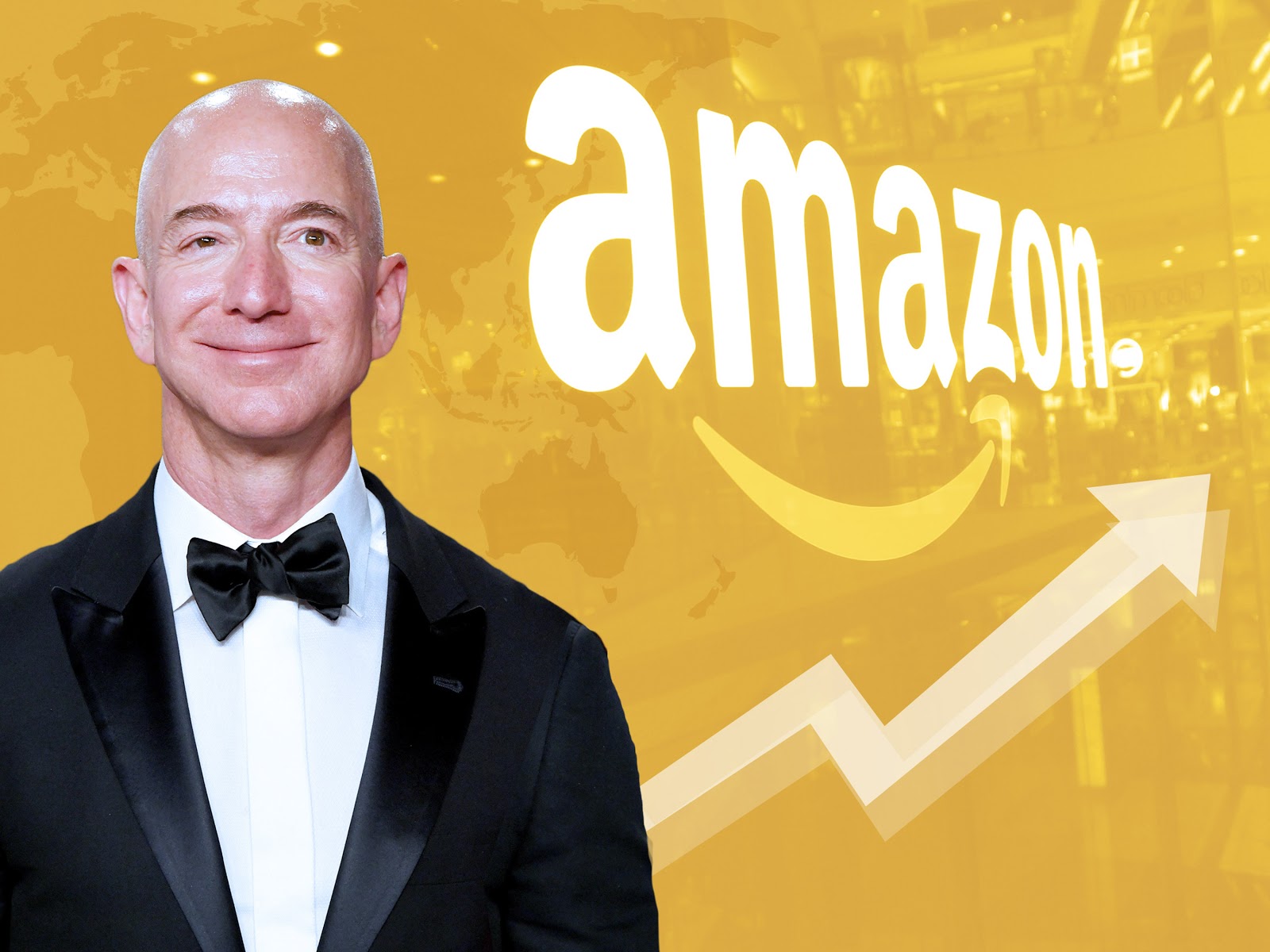 When Amazon was founded on July 5, 1994, as a book-only website, founder Jeff Bezos had a vision of the company's explosive growth and domination of e-commerce. . And few people know that before becoming a $1.4 trillion empire, Amazon took baby steps at the right time. America There are not many ideas about online shopping. The Internet was not very popular then, and many people didn't even have a desktop computer to use.
As digitization reshapes human behavior and the cloud revolution does the same for businesses, Amazon has led the way in online retail, with its cloud computing platform. Amazon Web Services (AWS).
As Bezos laid the foundation for the success and brilliant growth of his e-commerce company, the boss waded about "a civilization that lives both in space and on Earth", which has been heating up. developed over most of his life.
"First, of course, I'm interested in space, because I'm passionate about it. I've been studying and thinking about it since I was a five-year-old boy," Bezos said. "I'm pursuing this work, because I believe that if we don't do so, we will eventually end up with a stagnant civilization, which I find very dismaying. I don't want your children and great-grandchildren. We have to live in a stagnant civilization. We all enjoy a dynamic civilization of growth and change," Bezos said.
That, of course, gives you an idea of ​​how Bezos has been taking the first step in his master plan to take over space with his space company Blue Origin. In its nearly two decades of existence, Blue Origin has been like Willy Wonka's chocolate factory in Roald Dahl's children's book.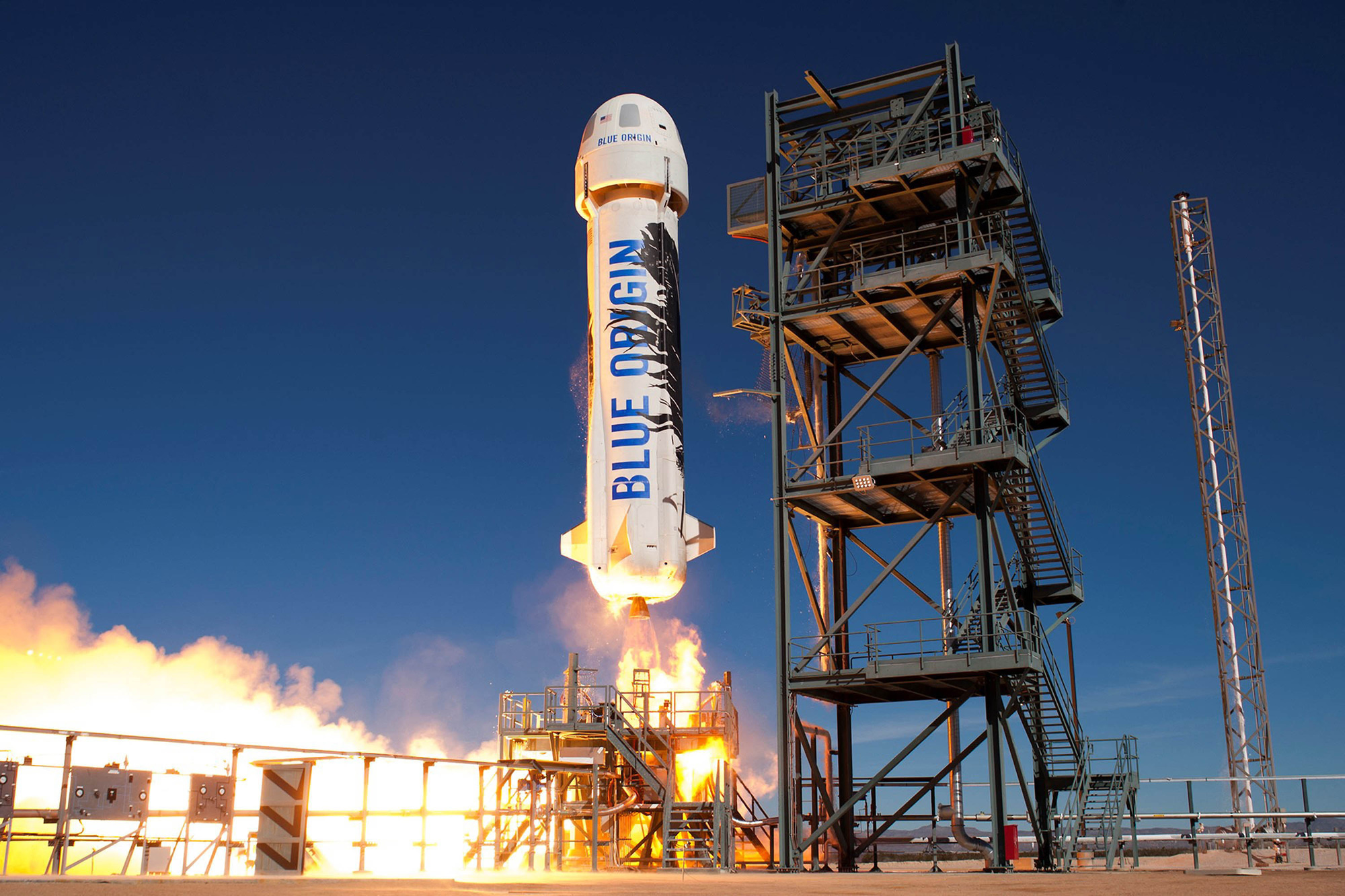 It's a rocket company founded by Jeffrey P. Bezos, the billionaire who created Amazon. That was known. What the company actually did is shrouded in mystery. Bezos stepped down as Amazon's chief executive officer and became executive chairman. In his letter to Amazon employees, he said he wanted to devote his time and energy to other passions and listed Blue Origin among them.
The coming years for Blue Origin promise to be busy – sending tourists flying on short orbits, launching a satellite on a new rocket, developing a lunar lander for NASA. Does that mean Mr. Bezos will have a bigger day-to-day role at his rocket company?
"If Jeff chooses to spend more time at Blue Origin during the next phase of his career, that would be a very good thing for Blue," said Rob Meyerson, who served as Blue Origin's president from 2003 to 2017. shall. "He brings great intelligence, great operational expertise, and a great mission passion to the business." Mr. Meyerson also noted that Mr. Bezos' other ventures include the Bezos Earth Foundation, which last year gave $100 million to the Environmental Defense Fund to build and operate a gas-detecting satellite methane in space. "Clearly space will be a prominent theme," Mr Meyerson said.
Mr. Bezos founded Blue Origin in 2000 – two years before Elon Musk founded the Space Exploration Technology Company, also known as SpaceX. But while Mr. Musk and SpaceX have built a thriving business – launching satellites and NASA astronauts into orbit and developing a giant rocket called Starship that aims to send humans to Mars in a someday – then Blue Origin seems to be lagging behind at that point.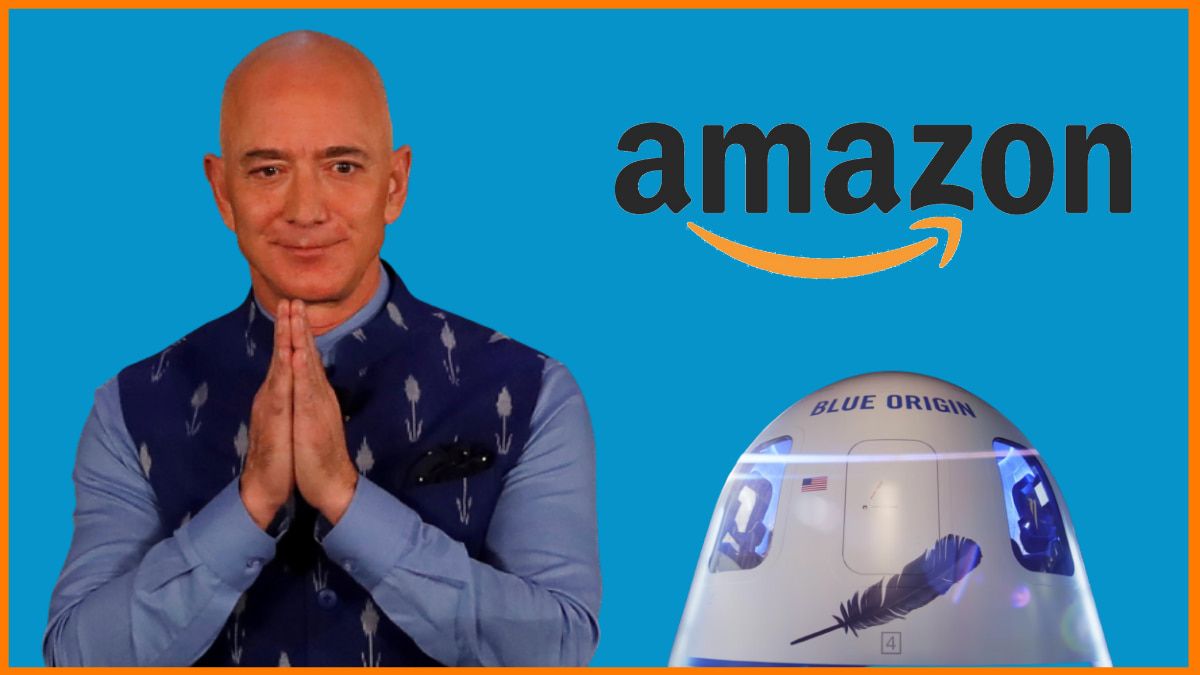 In the early days of the company, the company only made occasional drops of news. Reporters would call Blue Origin's public relations firm, but only receive a perfunctory "decline to comment" notice from the company.
In November 2006, a teardrop-shaped test vessel successfully flew into the air to a modest height and then gently returned to the ground at a test site in West Texas. Mr. Bezos reported the success in a blog post on the Blue Origin website – a month and a half later. There were no other updates for four and a half years until Mr. Bezos admitted that a test vessel had crashed, but only after The Wall Street Journal reported on the incident.
Over the years, Blue Origin became less of a secret. Five years ago, Mr. Bezos hosted a group of reporters on a tour of the company's headquarters in Kent, Wash., a few miles south of Seattle. During lunch, he happily answered questions. "It was my absolute pleasure," he said afterward. "I hope you can sense that I like this."
Since then, Blue Origin has grown rapidly. They have a contract with NASA to develop a lander that can send astronauts to the surface of the moon in a few years, selling rocket engines to another rocket company, United Launch Alliance. Charge customers to fly science experiments on New Shepard, a spacecraft beyond Earth's orbit.
Blue Origin can hopefully turn out to be the fabled tortoise, where slow and steady will eventually triumph over the speedy hare. Bezos' wealth – he sold billions of dollars in Amazon stock to finance Blue Origin – has allowed Blue Origin to execute on a structured, long-term plan without generating much revenue in the short term. Short-term. Mr. Bezos spoke in more detail about a future where millions of people live and work in space. The aim of Blue Origin is to help people get there, he said.
"We're going to build a path to space," Mr. Bezos said in a 2019 presentation when he unveiled the design for the lunar lander. "And then miracles happen."
Blue Origin currently has a rocket engine factory in Huntsville, Ala., and massive facilities just outside NASA's Kennedy Space Center in Florida to assemble the New Glenn rocket.
The Amazon founder founded his private rocket company in 2000, but its busiest period may just begin now. Amazon CEO Jeff Bezos wants to build low-cost infrastructure that can help the next generation become space entrepreneurs. "It's the most important work I'm doing," said Bezos, founder and former CEO of Amazon, at a gala dinner hosted by the Public Service Association in Washington DC.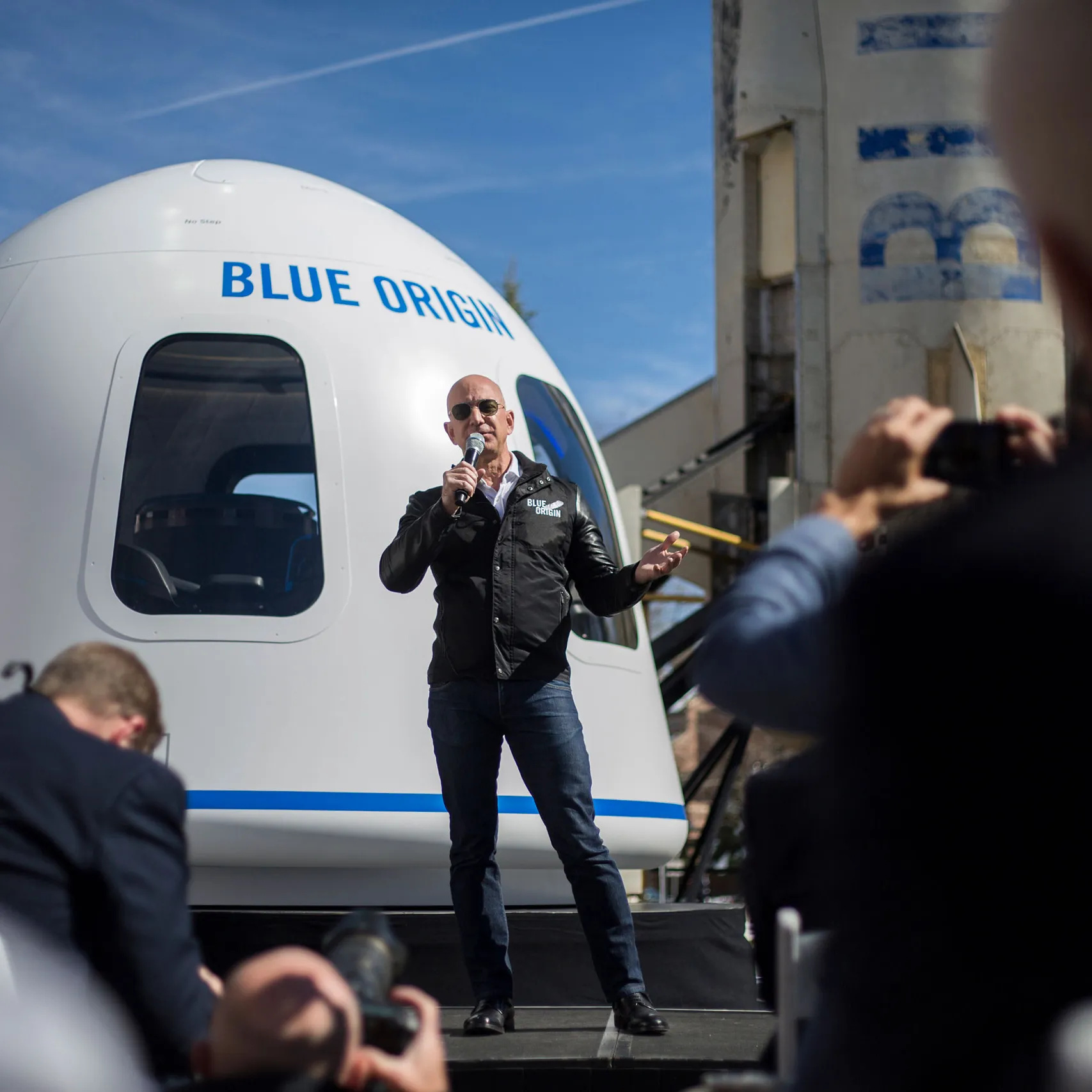 His company is developing reusable rockets. Industry stakeholders claim that reusable rockets can lead to significant cost savings in space projects.
"I think Blue Origin is incredibly important," Bezos said at the gala dinner, where he was presented with the award in recognition of his efforts in advancing important areas including space exploration. He explained that there is a lot of energy and resources in the solar system for future generations, but most of it will be inaccessible unless the cost of space travel now runs into the billions of dollars. – can be reduced.
Bezos is investing heavily in Blue Origin, pouring about $1 billion of his Amazon stock into the rocket venture each year. Amazon, where Mr. Bezos will continue to manage, in early April 2022 announced it was developing Amazon's Kuiper satellite Internet project to deliver internet services to Earth.
"I believe and increasingly believe that with each passing year, Blue Origin, the space company, is the most important work I'm doing. And so there's the whole plan for Blue Origin," Bezos said. .
You are reading the article
When Amazon was just the "stepchild" of billionaire Jeff Bezos

at
Blogtuan.info
– Source:
danviet.vn
– Read the original article
here