Life Style
10 basic life skills that every child must master before starting 1st grade
1. Hold the scissors properly
Children often forget how to hold scissors correctly. To help your child remember how to put their hands and avoid hurting them, draw a smiley face on their thumb and explain that smileys should always smile back at them.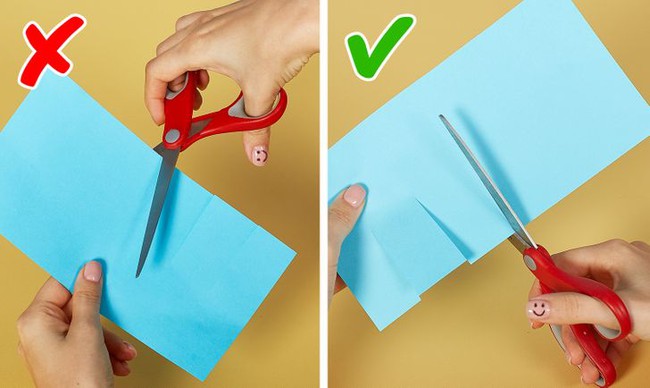 2. Learn self-discipline
Here are simple methods that can help children build self-discipline:
Take a sheet of A4 size paper and fold it in half lengthwise. Make small cuts on the bottom half.
– Put stickers on the upper and lower parts.
– Write a task in each "window" like "make bed", "brush teeth", "exercise", etc. Add some pictures to illustrate these tasks.
– Draw a green check mark on the back of the paper to indicate that the task has been completed.
You can stick this to-do list on the wall in your child's room to remind them of their daily tasks in the morning and help them stick to the schedule.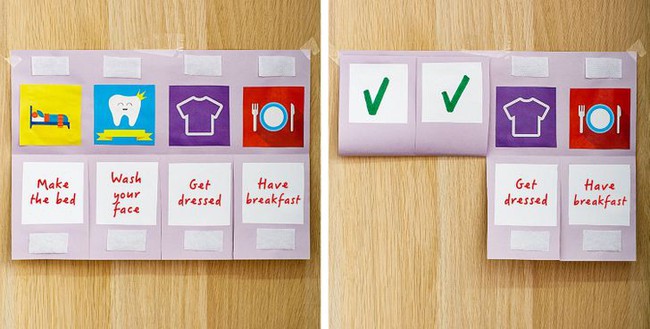 3.
Learn how to tie shoelaces
Teaching children how to tie shoelaces is not easy. However, you can use a piece of cardboard to do this. Draw a shoe shape, make small holes and tie it with an elastic band. Children will find it much easier to do it this way.
4. Learn how to open and close buttons
You can make this fun toy to teach your child how to button and unbutton clothes. Cut a worm out of colored paper, sew buttons on it and glue pieces of soft yarn with small cuts on it.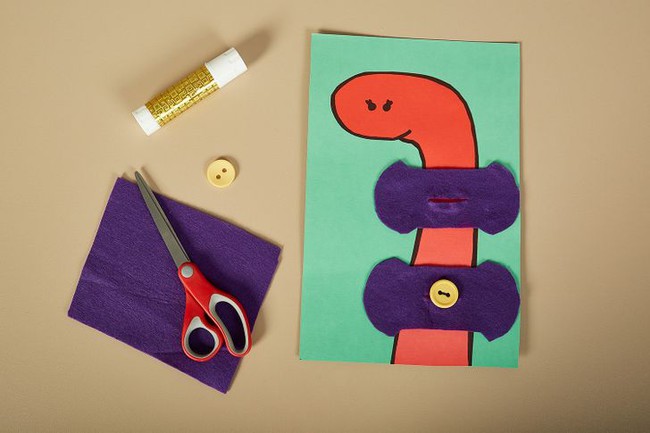 5. Learn to tell time
This simple but ingenious trick will help you teach your child to tell time.
– Take 2 paper plates. Write the numbers representing minutes (0, 5, 10, 15, etc.) on the first number. Then, write the numbers 1 to 12 and make small cuts on the other sheet. Place the first plate under the second.
– Use a pin and 2 arrows on the paper with the words "hour" and "minute" to join the panels together.
– Change the position of the arrows and ask a child to read the time on the clock.
Now you can easily demonstrate the connection between minutes and hours. Simply bend the top of the watch to show the "hidden" minutes below the hour.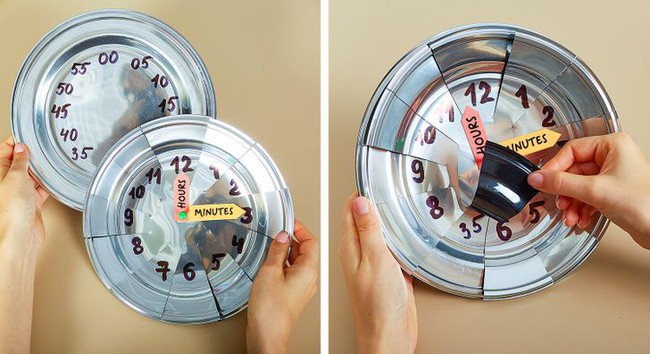 6. Learn to count
A child can learn basic math with colorful Lego blocks. Make a paper card and write the number on it. On each card draw a multicolored tower with the number of blocks corresponding to the number on the card. This will help your child learn faster.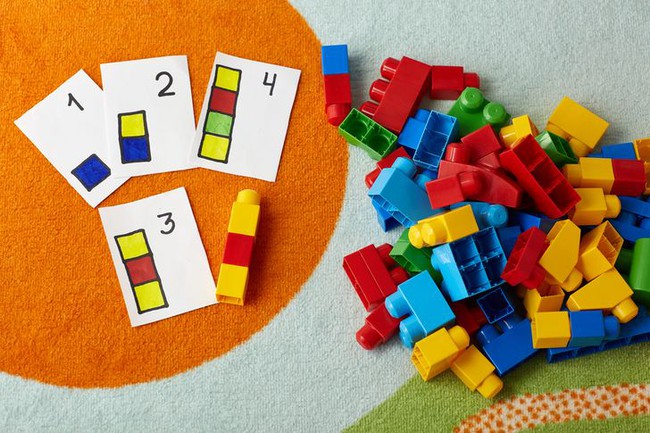 7. Learn the seasons of the year
This handmade toy will help a child remember the seasons of the year.
– Create paper circles with different colors. The white circle is the base shape. Glue a brown stem to it. Double the remaining circles.
– Take a circle and apply glue on one half of it. Then paste it in a white color. Place the other circles on top of each other and glue them together.
– The last circle should be glued to the base to make the book.
Each circle is a season, so decorate it accordingly. For example, add snow in winter, buds and flowers in spring, green and yellow leaves for summer and fall.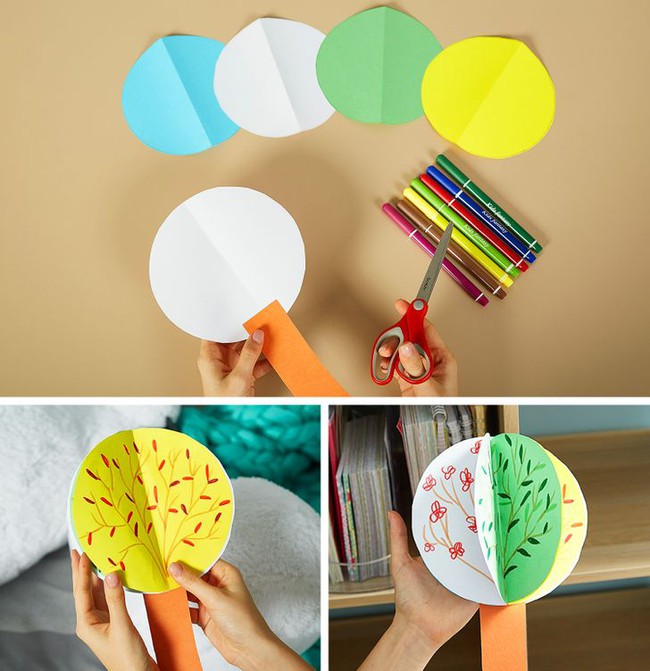 8. Learn how to dress
This is one of the basic skills that children should learn. Dressing yourself after bathing will help your children form independent habits and know how to take better care of themselves.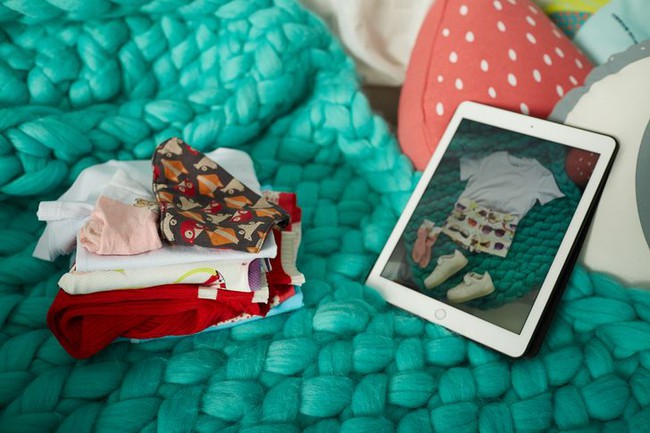 9. Do your own personal hygiene
Basic habits that parents should teach their children include: going to the toilet by themselves, brushing teeth, washing face, washing hands and feet, drinking water… Learning these things, children will be independent and neither will parents. have to worry when the child is in a new environment. A timetable also helps children get more excited.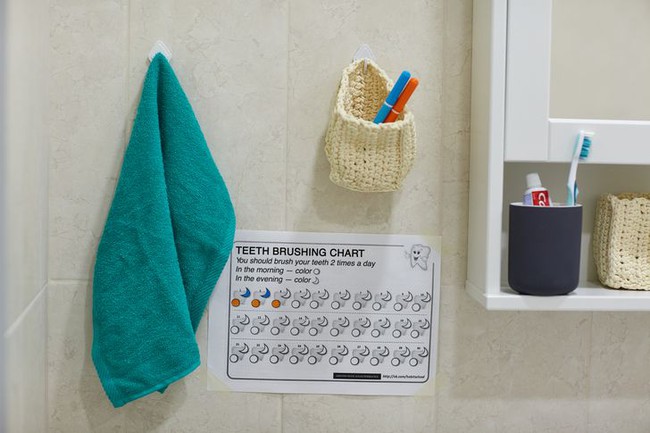 10. Working for parents
Parents should have a specific schedule to assign their children to do simple chores around the house. For example, cleaning toys, arranging clothes in the closet, arranging dishes, taking out the trash… Participating in housework not only helps children mentally and consciously, but also helps parents connect with their children. in family affairs.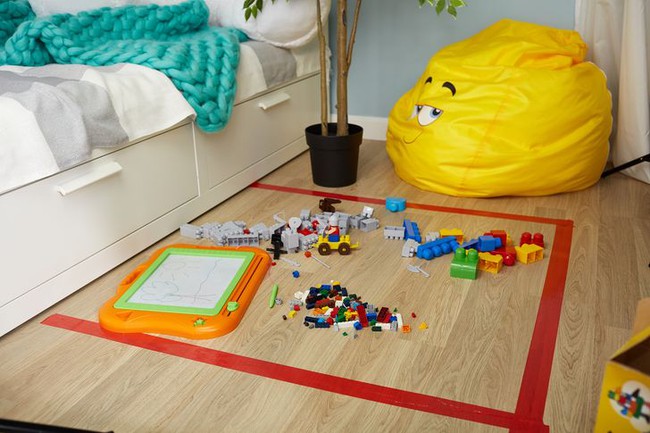 (Synthetic)
https://afamily.vn/10-ky-nang-song-co-ban-ma-dua-tre-nao-cung-phai-nam-vung-truoc-khi-bat-dau-hoc-lop-1- cha-menen-luu-y-20220428110455063.chn
You are reading the article
10 basic life skills that every child must master before starting 1st grade

at
Blogtuan.info
– Source:
Afamily.vn
– Read the original article
here