The famous principal Li Zhendong (China) once said: "Education in school is very important. But no matter how important it is, it is only a supplement to family education. Parents are their children's best teachers. And family education is the beginning of life. of a child".
Mr. Dao Moc Mai – Principal of Primary School affiliated to Tsinghua University – the top 1 university in China and Asia has introduced a scientific education method. He emphasized: "The best way to educate a family is to put 'sugar' first, then 'salt' and lastly 'calcium'.
1. Sugar – Put "sugar" first so that the child becomes a warm person
Philosopher James once said: "The most ardent request of man is the desire to assert himself". But unfortunately, many parents have strict parenting styles, often yelling, even using spanking. This way of education only makes children psychologically hurt, affecting the relationship between the two sides.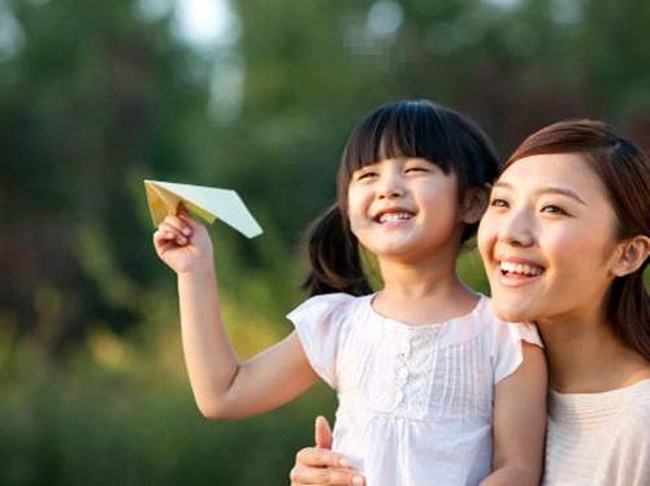 Parents may not know that children who are not recognized and praised at an early age experience feelings of disappointment. This situation lasts until the child is an adult, always doubting himself.
On the contrary, if parents give their children respect and recognition when they achieve high achievements, they will feel happy and proud of themselves. This builds a child's self-confidence. On the way to adulthood, parents should give their children sweet and warm words to nurture them for the most comprehensive development.
2. Salt – Add a little "salt" to make your child a strong person
A philosopher once said: "Tribilities and difficulties are indispensable things in the growth process of every human being". Parents, create appropriate challenges for your child to learn to face difficulties and failures. After overcoming, the children will become strong, confident, dare to cope with everything.
Besides, parents also need to teach their children how to draw lessons when they stumble and lose. Tell your child that falling is nothing to be ashamed of. It is important that we know our mistakes and learn from them to avoid failure next time.
3. Calcium – Add a little "calcium" to help your child become independent
There is a touching story as follows: A mother in Thailand has a fruit stall in the market. Every day, she has to work hard, save every penny to raise her daughter to study.
One day, the kid saw his friends eating ice cream after school, so he was very jealous. But the family was poor, the mother could not fulfill her child's small wish. Loving her child, she came up with the idea to cut the pineapple into small pieces and then skewer it on a bamboo stick. Then she stuffed pineapple skewers into an ice bucket to make fake ice cream.
The next day, the child ate ice cream made by his mother and was very happy. The child wants to make more to sell them. However, she did not sell a single ice cream in the whole day. Instead of helping her daughter, the mother suggested that her daughter try to change the sales location and be creative in advertising.
At the suggestion of her mother, the daughter used crayons to draw funny pictures on the ice cream containers. She also wrote the price as follows: 1 ice cream = 5 yuan (about 17 thousand dong); 3 ice cream = 10 yuan (about 35,000 VND).
Thanks to that, pineapple ice cream is selling more and more. Seeing that, the mother gently smiled and breathed a sigh of relief knowing that even if one day she was no longer by her side, her daughter would still live a good life and manage everything on her own.
Parents are the ones who guide their children, not solve problems for them. Please give knowledge and skills as a forerunner for your child to solve on their own. Thus, the children will become bold, independent and confident in life. Children educated in this way have a great chance of success in the future.
Family is the first school, parents are the first teachers of their children's life. A good upbringing in the family can give a child a happy "foundation" in life and make him a warm and strong person.
https://afamily.vn/hieu-truong-truong-tieu-hoc-noi-tieng-co-1-phuong-phap-Giao-duc-goi-la-duong-muoi-canxi-bo-me-ap- dung-thi-doi-con-no-flower-20220502095007587.chn
You are reading the article
Applying the SUGAR – SALT – CALCIUM method

at
Blogtuan.info
– Source:
Afamily.vn
– Read the original article
here