Rock crab has the scientific name Gecarcoidea lalandii, belongs to the family of land crabs (Gecarcinidae). This crab is not really common in the world and is only found in a few countries in the Indo-Pacific region, including Vietnam.
In Vietnam, stream rock crabs often live in rock holes, water crevices, … in mountainous areas of Ha Giang province, considered a specialty of the mountains. Due to living in dangerous terrain, catching rock crabs is relatively difficult and requires a little skill and perseverance.
Rock crab is a specialty of the mountains and forests of Ha Giang
As the name suggests, rock crabs possess extremely hard shells and are difficult for humans to break or remove with normal hand force. The color of the apricot shell is usually dark purple. The 8 legs of the rock crab are relatively long, but the 2 pincers are quite short. However, when they reach adulthood, their claws are considered to be relatively large.
Outwardly, these crabs have a very similar shape to sea crabs, field crabs, they are as big as fists, have dark colors, long legs, shorter but bigger and stronger. Each crab weighs about 0.2-0.3 kg. People in Ha Giang said that this species often appears when it rains, the rainy season is when they crawl out of the cave to feed, so at this time catching rock crabs is the most suitable. The food of this species is insects, forest leaves, so the meat is firm, sweet and has its own attractive taste.
As a specialty seller of Ha Giang rocky mountain crabs on the online market, Ms. Hoang Minh Anh said that this crab often lives nestled under rocks and caves to avoid the sun. They only go out to the banks of streams to find food when it rains. Therefore, if you want to catch this type of crab, you have to go fishing on rainy days.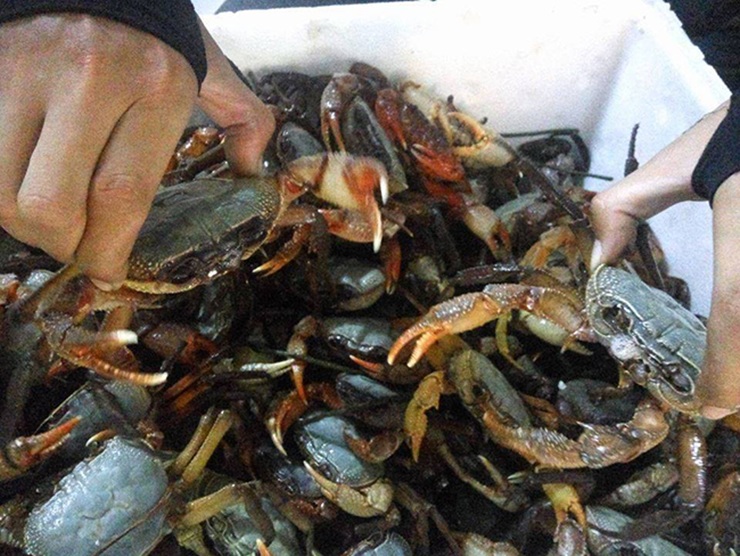 Stone crabs only appear when it rains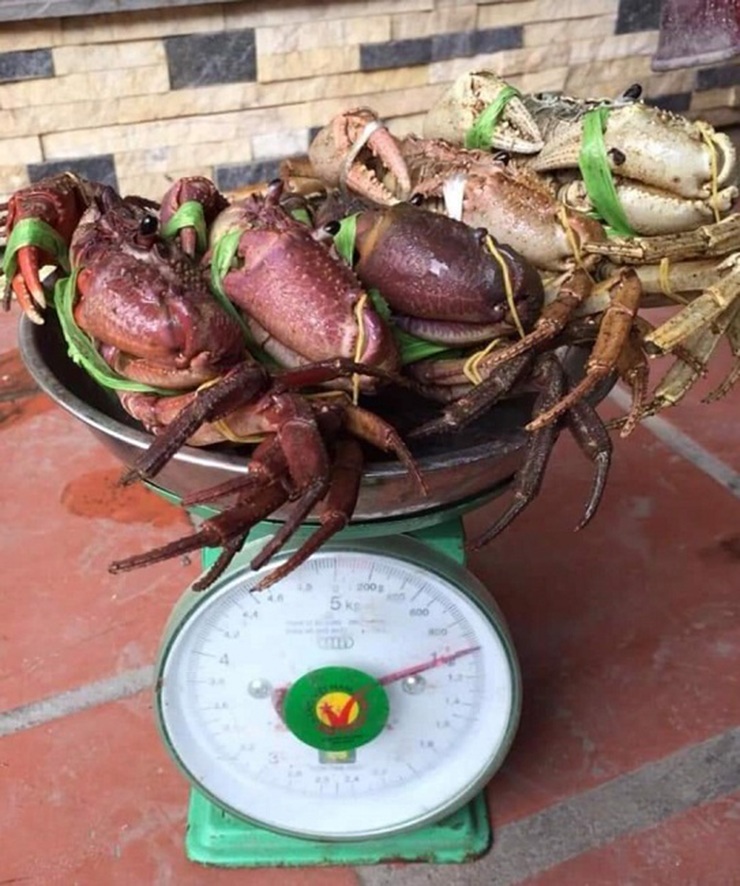 1kg of rock crab costs about 170,000 VND
"In the past, there were a lot of stone crabs, every time it was rainy season, we would go together to catch them and process them into delicious dishes. At that time, few people brought stone crabs to sell, if they did, the price was very cheap. Because catching it is very easy, but now, stone crabs in the wild are much rarer, and many people buy them, so the price is also pushed up," Anh shared.
According to Ms. Anh, rock crabs are very smart, they just need to make a small noise to run away into the hidden rock holes. Therefore, if you want to catch crabs, you have to go at night. At that time, just shine a flashlight to capture the crabs and put them in the basket, but catching crabs also needs skills and must be fast, otherwise it will be very painful for the crabs to be stolen, and the crabs will be very strong.
According to the survey, on the online market, big rock crabs from 5-6 fish/kg sell for 170,000 VND/kg; small types from 7-8 fish cost 115,000 VND/kg; 10-12 fish/kg is only 50,000 VND/kg. Crab is mainly transported to provinces such as Hai Duong, Hanoi, Hoa Binh… to sell online or to restaurants.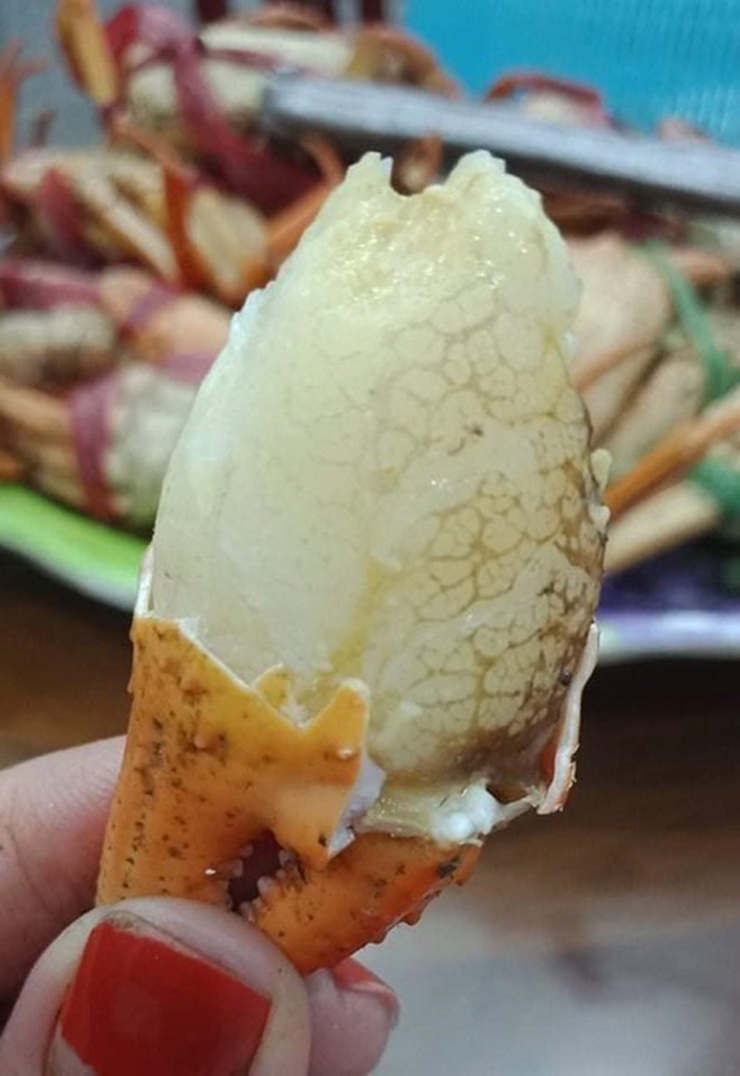 Rock crab is found in nature, the meat is firm and sweet, so it is chosen by many people
Also a specialty seller of stone crabs on the online market, Mr. Phu Nguyen (in Ha Giang) said: "Stone crabs are much rarer now than before. The higher you go up the mountain, the bigger and delicious the rock crabs, so my group often Climb to the top of the mountain, walk about 1-2 hours to reach the crab catcher.
On rainy days, going one night each person can also catch half a sack of crabs, about 10-20 kg, and then sell them to traders, or sell to other provinces. This is a crab found in nature, the meat is firm and sweet, the price is much cheaper than the sea crab, which is very popular with customers in the province.
The rocky mountain crab season is only from April to November every year. Washed stone crabs, leaving them whole and steaming with beer is the fastest way to prepare them and still retain their delicious taste. In addition to steaming beer, you can also process other dishes such as salt-roasted rock crab, steamed lemongrass, and stone crab vermicelli.
You are reading the article
Famous specialty of Ha Giang, appearing only when it rains, once cheap, now rarer and rarer 170,000 VND/kg

at
Blogtuan.info
– Source:
Eva.vn
– Read the original article
here