If you don't know, at dawn today – May 2 (Vietnam time), the day of the Finals of Worlds Truth Arena Season 6 has officially started. After 4 intense matches with a series of lineups from meta to "weird cards", player Liluo from China was the final champion. This guy has shown extremely high performance with being in the top 1 and top 2 positions after the first 2 games and then taking the top 1 position in game 4 to decide to take the championship.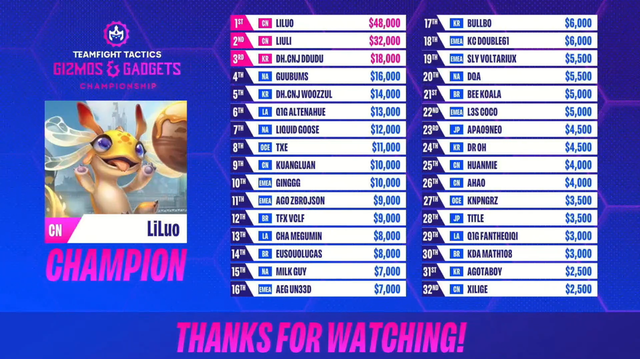 Liluo is the champion of Teamfight Tactics Worlds season 6
The special thing about Liluo is that in the decisive game 4, this guy used a formation that almost no one remembers, which is 6 Bodyguards. It was this unexpected card that helped Liluo counter a series of other physical mains players such as Attack, Gunner, Challenger – Draven… So how to make good use of this squad like a champion. Teamfight Tactics Worlds enemy? Let's find out together.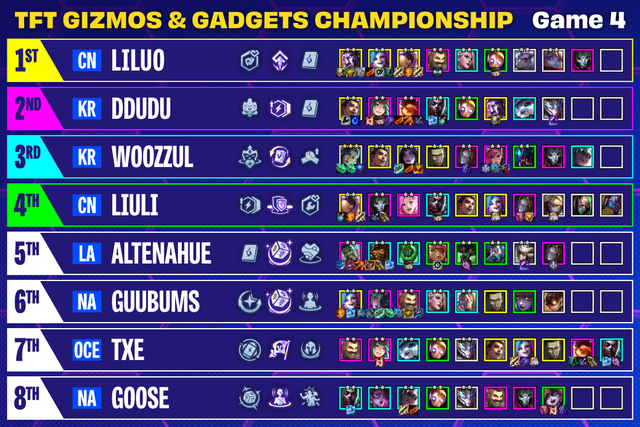 In the decisive game, he chose the team of 6 Bodyguards to win the championship
First we need to determine that this is an extremely situational gameplay and is only strong when you own certain technology cores. As in the case of Liluo, this guy switched to building a team of 6 Bodyguards as soon as he got the Natural Evolution core (giving more experience when buying EXP and you can reach level 10). The reason is because the team of 6 Bodyguards needs a lot of 4-5 gold champions, so getting a high level milestone is paramount.
For the team building part, Bodyguard units are always the number one priority when buying chess pieces. Of course, you should also observe your opponents to decide if you should stick with this Bodyguard or not. If there are many opponents using strong magic damage formations like Corki – Yordles or Mage, you should calculate the "turning car" route only.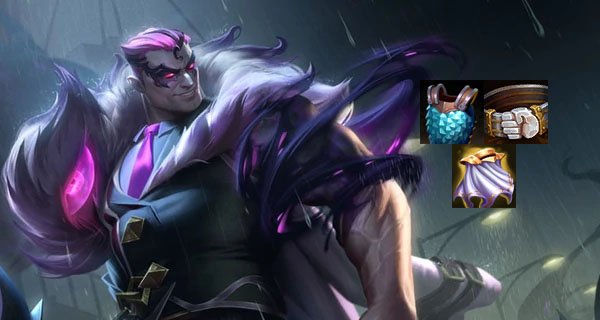 Starting with Darius and defensive items is a good sign for a team of 6 Bodyguards
Besides the Bodyguard units, gamers should pay attention to buy the main line of the backline to balance between resistance and output damage. 2 units of the Firearm, including Corki and Lucian proved to be the most suitable for this role when they can deal a large amount of magic damage right from the moment of 2 stars to make up for the missing damage from the Bodyguard units.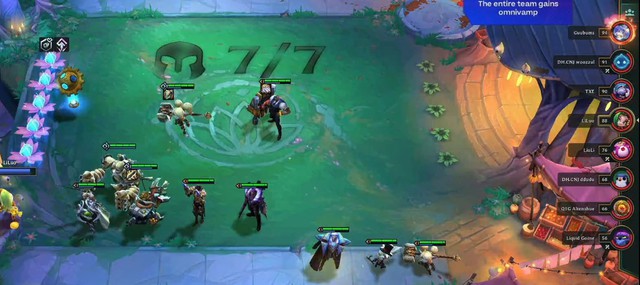 Extremely strong mid-game lineup that you should aim for like Liluo did
Towards the end of the game, there are 2 units you must buy Galio and Zeri. These are all extremely strong 5-gold units right from the 1-star mark, so they will help gamers keep blood and stay with the match. As mentioned above, with the Natural Evolution core, the longer you live, the greater the experience advantage, if you can get to level 10 with this core, the victory is firmly in your hand.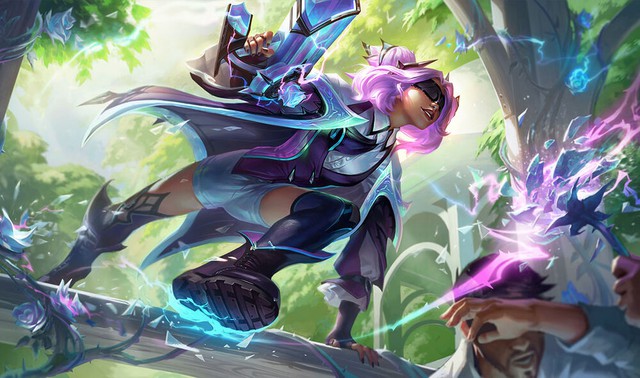 When you reach level 9 or 10, it's quite simple to upgrade a 5 gold champion to 2 stars
In terms of equipment, the resistance item is the top priority for this gameplay because it interacts too well with the Bodyguard generals. Besides, with Zeri in the squad, you can use all types of attack equipment from physics, magic to attack effects with this unit.
https://gamek.vn/tim-hieu-doi-hinh-6-ve-si-tuong-tu-ma-lai-cuc-nhieu-damage-vua-vo-dich-cktg-dau-truong-chan- ly-20220502101317887.chn
You are reading the article
Find out the lineup of 6 Bodyguards who thought they were "prison" but took a lot of damage and just won Worlds Tactics Arena

at
Blogtuan.info
– Source:
gamek.vn
– Read the original article
here