Life Style
Star
Not Amber Heard, Johnny Depp once had the most beautiful love story in his life with a female star
Currently, the marriage of the powerful actor Johnny Depp and his ex-wife Amber Heard is being "waited" by the whole world every second of every minute. The two stars who once loved each other passionately, together caused a global fever as the most beautiful and powerful couple in showbiz. But when it comes to the most beautiful love in Johnny Depp's life, people immediately remember the name Winona Ryder.
In the 1990s, Johnny Depp and actress Winona Ryder used to be Hollywood's most beautiful, most loved couple. Johnny Depp is so in love that he tattooed the words "Winona Forever" (Forever Winona) onto the arm. The actor insists that nothing can compare to his feelings for Winona Ryder.
It all started with the fateful meeting of Johnny Depp and Winona Ryder in 1989, from the movie Edward Scissorhands (Edward Scissorhands)… and then the public must be sorry until the belated farewell of the most beautiful co-stars on the Hollywood screen.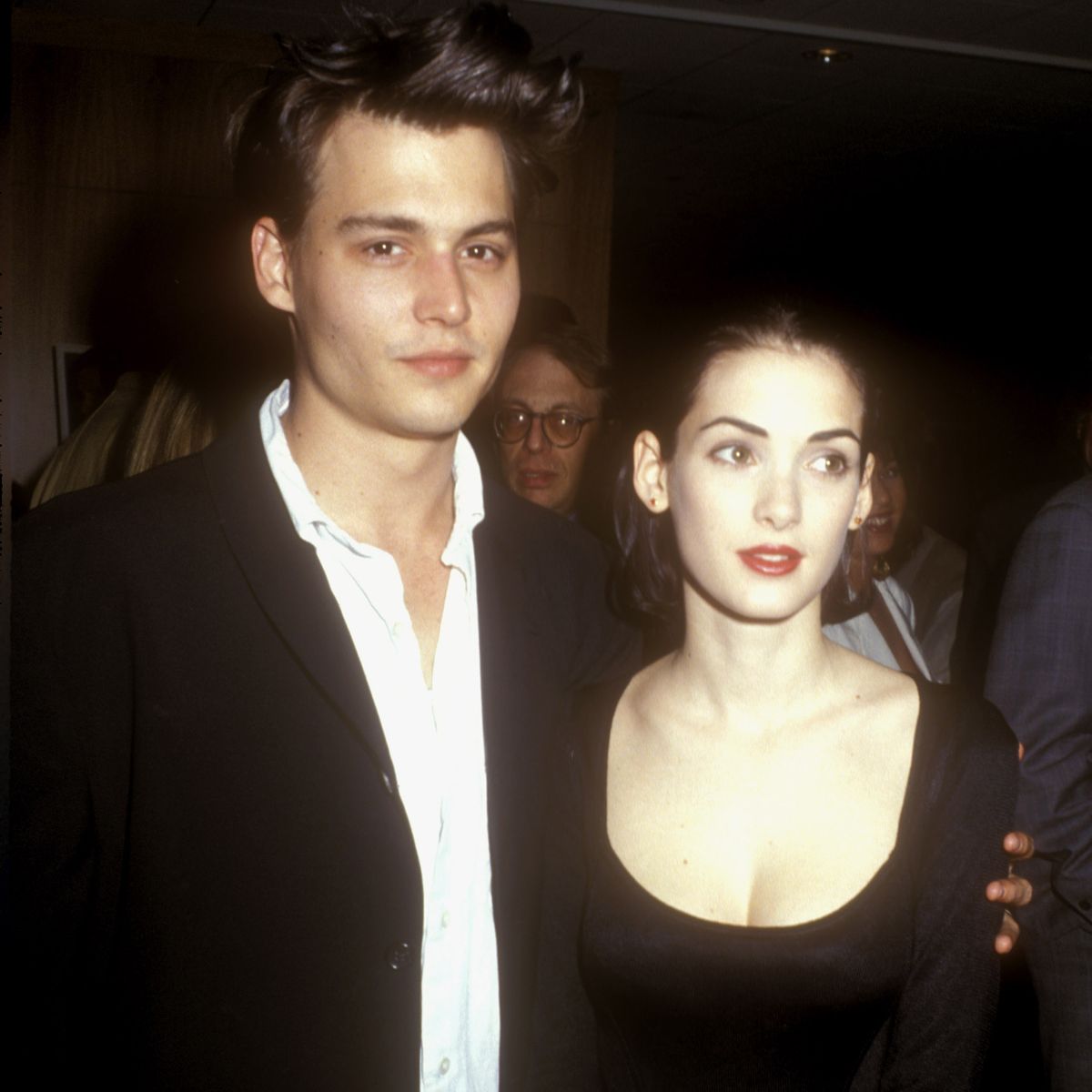 Fateful meeting
Depp and Ryder first met at the premiere Great Balls of Fire (1989). At that time, he was 27 years old. and she is only 18. Both have publicly dated after only 2 months of finding out. Worth mentioning, the two most popular stars in Hollywood have come to a decision that cannot be hastily, which is a lifelong commitment. After only 5 months of dating, the couple decided to get engaged.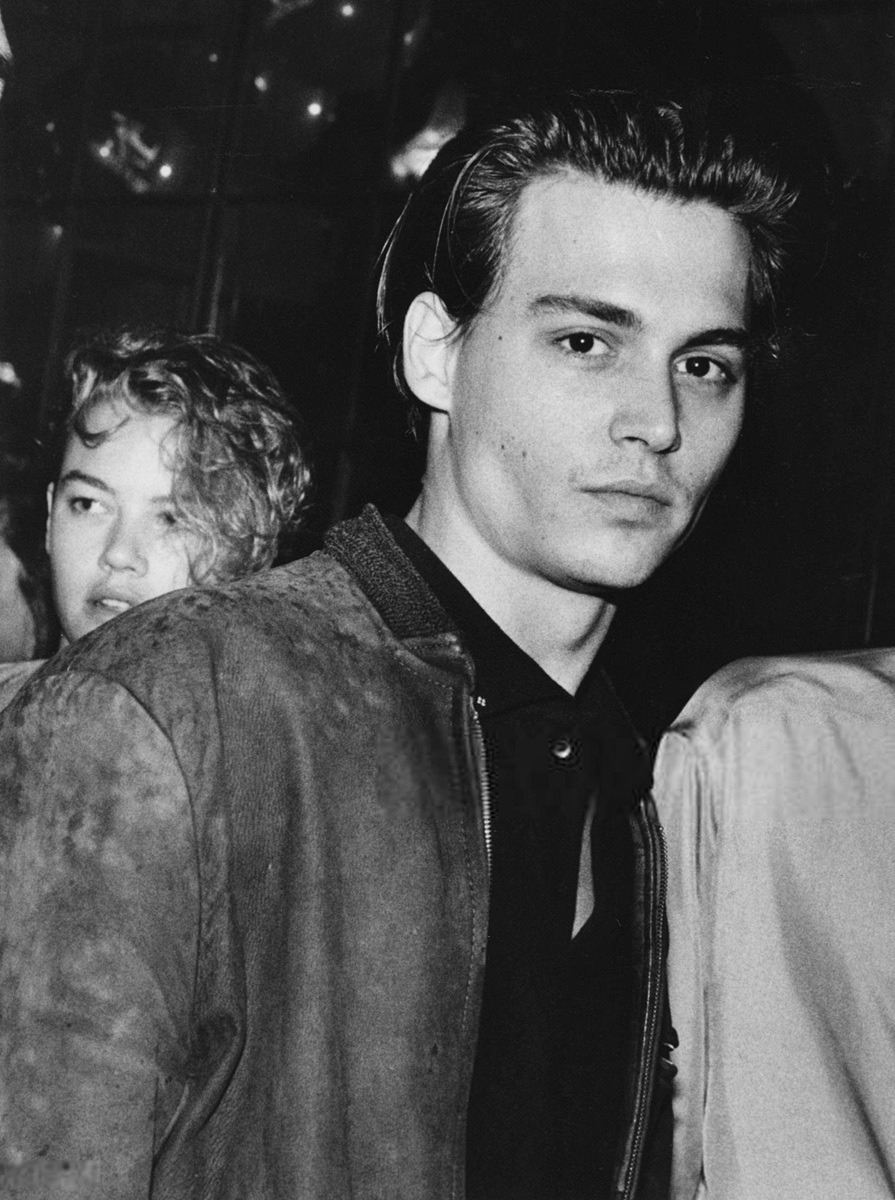 The couple first met at the premiere of Great Balls of Fire (1989).
Similar in soul, the 2 stars quickly developed a more serious relationship
In an interview with Rolling Stone magazine in 1991, Ryder talked about meeting Depp for the first time as a matter of fate. Johnny Depp even tattooed on his arm the words: "Winona Forever" (Winona forever) to show his love for his fiancée. At that time, millions of people were jealous and longing for this dreamlike love. The couple always reminds each other with the most sincere and emotional words, testifying to young passionate love.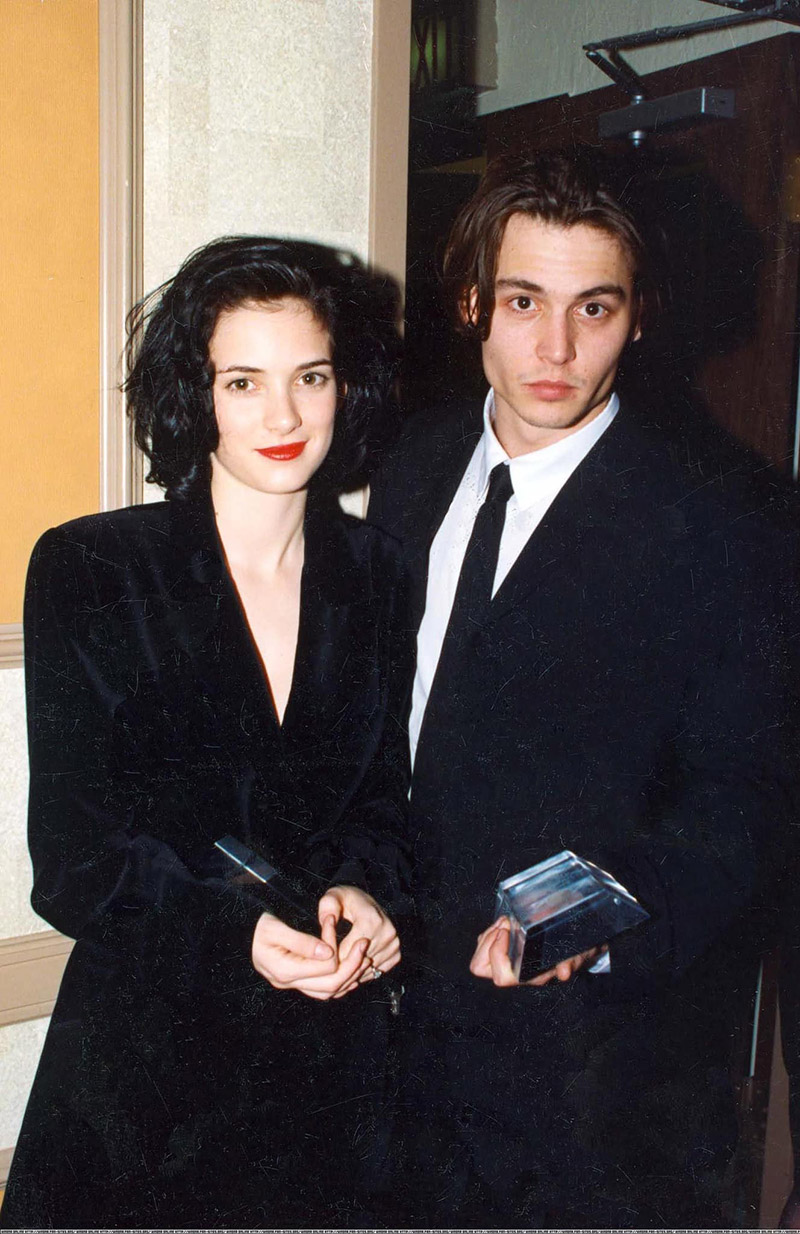 The couple always holds hands and walks together at every event
By 1990, cBoth of them joined the movie Edward Scissorhands. The work achieved much success and became a stepping stone to help Depp become a name sought after by Hollywood. Johnny Depp changed his life, a step into becoming an A-list star. Naturally, the actor and his fiancee became the golden couple of the entertainment industry. Looking at the appearance and position of the two stars in the entertainment industry, everyone must admire. Audiences for decades still remember Johnny and Winona as one of the most beautiful screen couple of all time.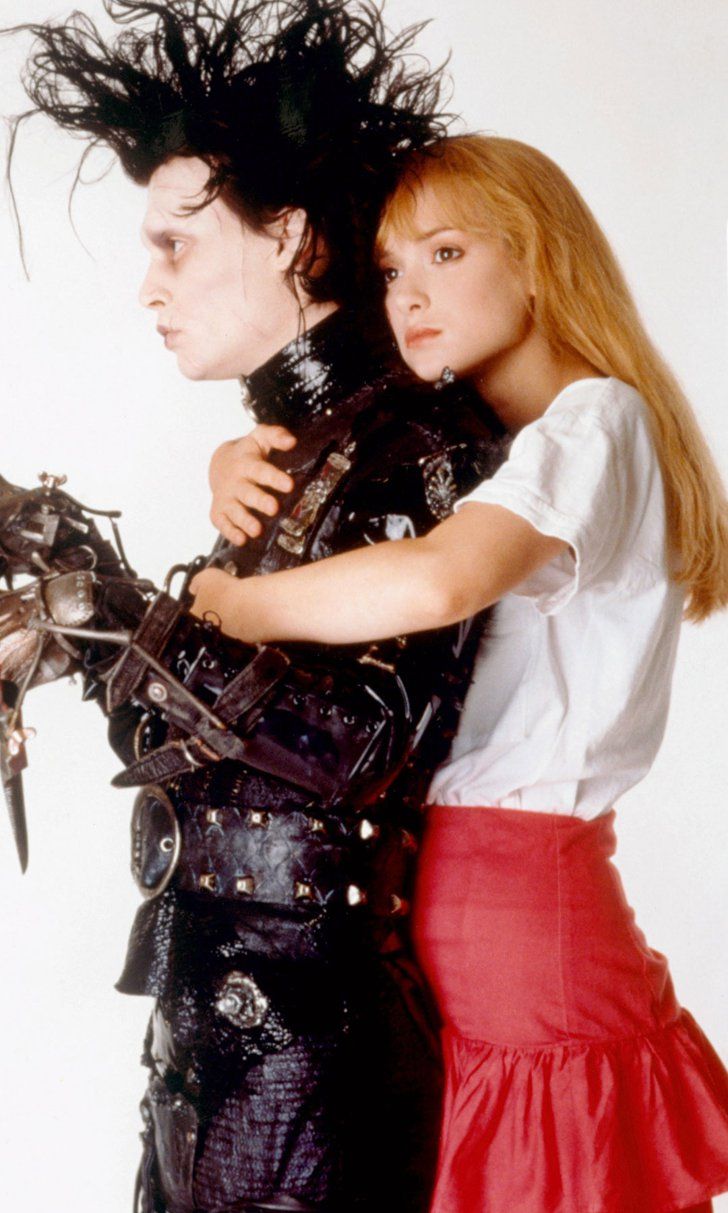 Winona Ryder's regretful separation decision and long slip
Although passionately in love, but in 1993, the couple suddenly announced their separation. Johnny Depp soon had a shocking tattoo repair, from his lover's name to "Wino Forever" (alcohol forever). The actor's decision made the public uncomfortable. When his career reached its peak, it was also when Johnny Depp began to encounter many problems, market dissent, especially his alcoholism. Worth mentioning not only amateurs Pirates of the Caribbean and the ex-fiancée is also going downhill.
After the breakup, Winona did not have any more prominent roles and was dragged down with a series of crimes such as petty theft and alcoholism. This shock even made the actress so depressed that she almost set herself on fire. The actress fell asleep with a burning cigarette and when she woke up, the fire was already burning. But fortunately, nothing unfortunate happened.
Worth mentioning, this couple did not reveal the reason for "everyone going their separate ways". The public speculated that the negative lifestyle and alcoholism had "distorted" the passionate love of the two young artists.
Years after their breakup, Johnny Depp fell in love with Amber Heard and got married. However, the actor has struggled for many years because of a legal battle with his ex-wife, and is still continuing to dispute rights and honor. Meanwhile, Winona experienced two unfinished love affairs and unexpectedly settled down with Scott Mackinlay Hahn in 2011. The two maintained a relationship for 11 years as lovers and still have no intention of getting married.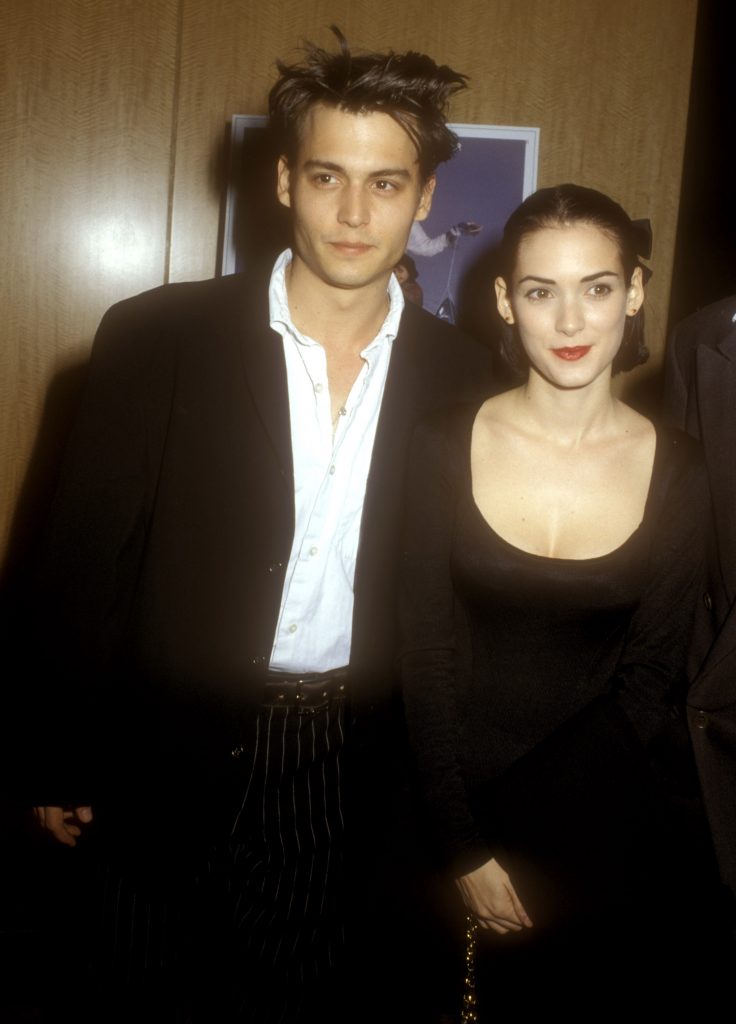 Depp and Winona suddenly announced their breakup, without sharing a specific reason
When Johnny Depp struggled because of his clever wife Amber HeardWinona Ryder still has a remarkable attitude
Years after the breakup, Depp was once again broken in love. The actor and his ex-wife Amber Heard took each other to court and continued to argue harshly. And in this "noisiest" divorce battle in Hollywood history, Johnny Depp won the absolute support of his ex-lover Winona.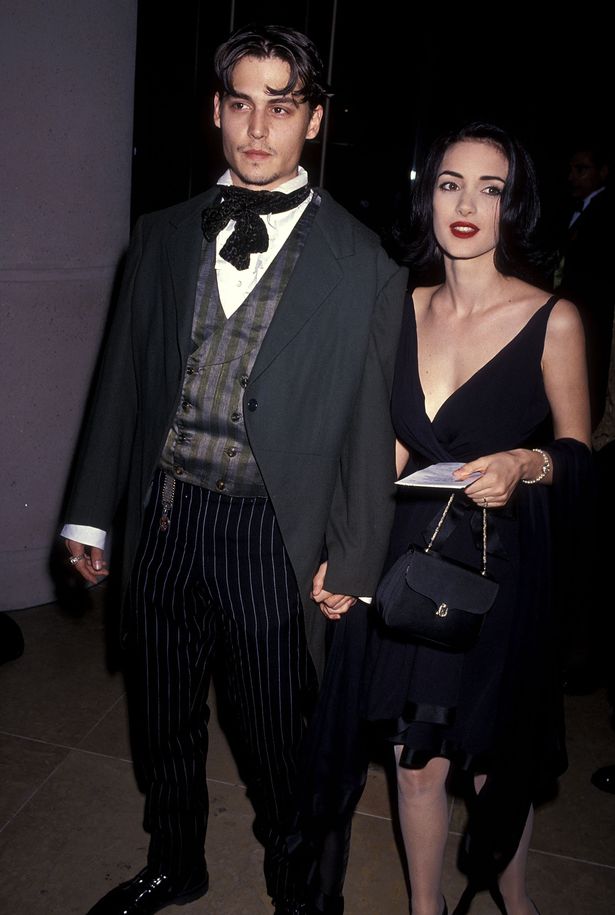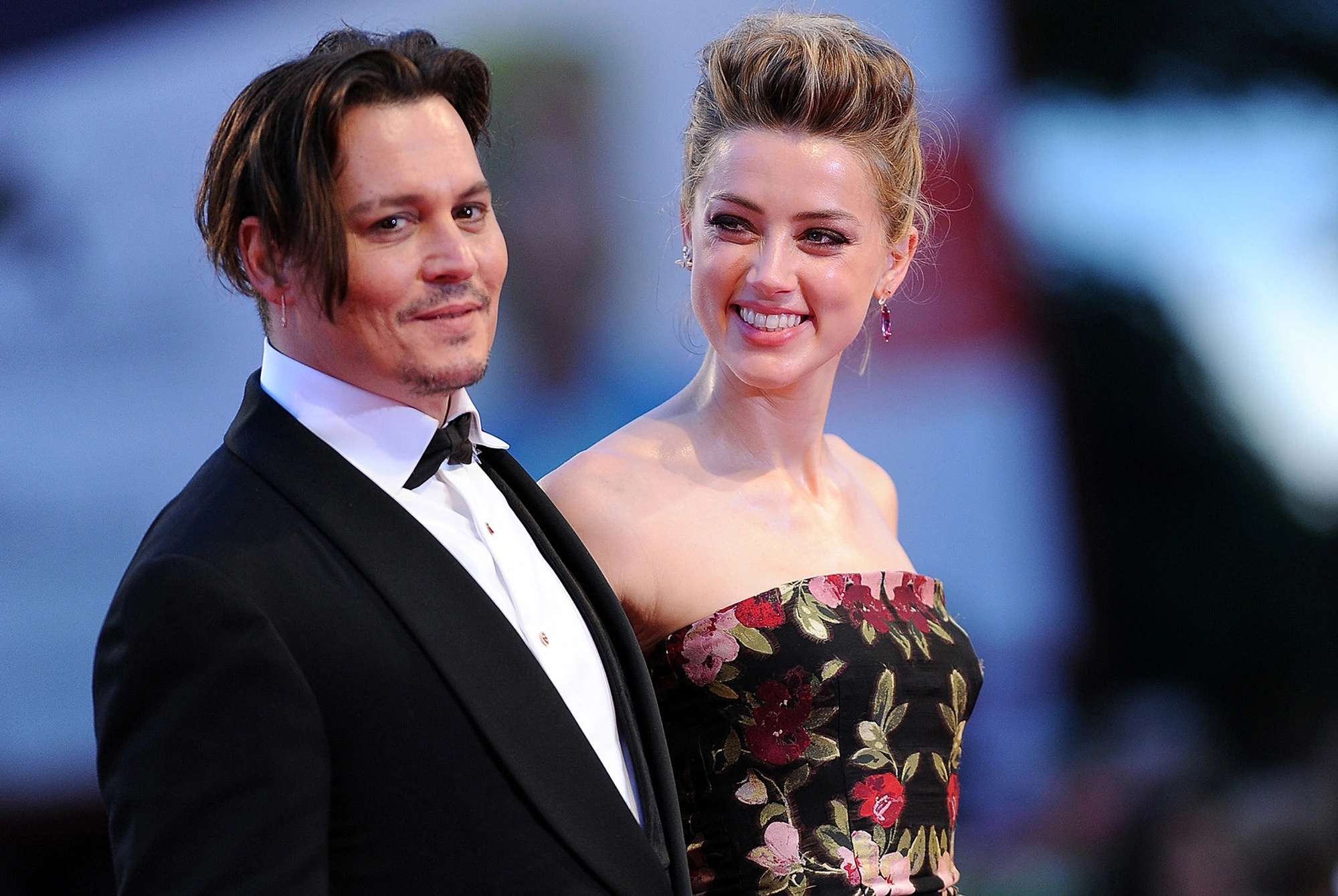 When asked about the Depp – Heard lawsuit, Ryder repeatedly said well and defended the ex: "I just know he is a good, caring and wholehearted person who protects the people he loves." In addition, the actress also confirmed that Amber Heard's accusations against Depp were not credible. And she is ready to testify in court to protect her ex-boyfriend.
The reason the love story of Johnny Depp and Winona Ryder is considered by the public to be admirable and worthy of respect is because of the insider's attitude towards each other even after the breakup. No hate, no reproach or enmity, Johnny Depp and Winona Ryder after many years can still stand up to protect each other, completely trusting the old one. This is the admirable civility required in a love relationship.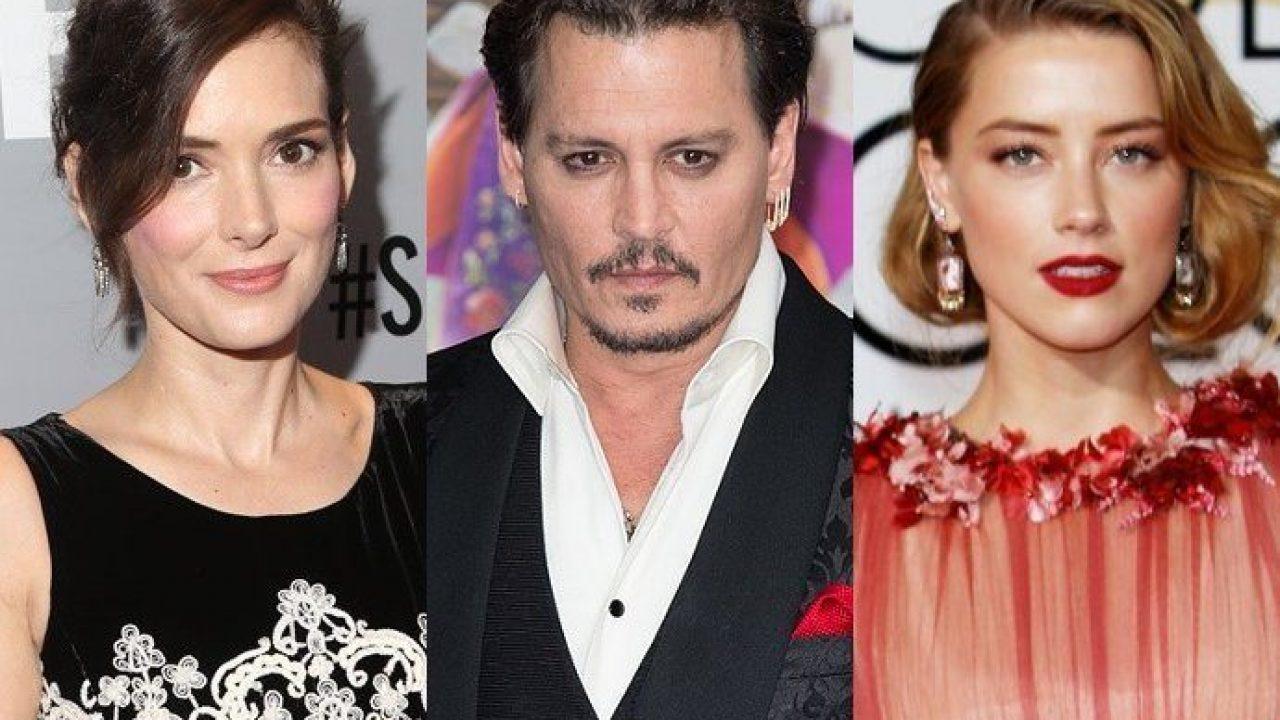 Image source: Collected
https://kenh14.vn/johnny-depp-co-chuyen-tinh-dep-nhu-mo-voi-1-minh-tinh-nguoi-keo-my-nhan-buoc-ra-tu-phim-va- man-bao-ve-tinh-cu-chong-lai-amber-heard-2022050112222073.chn
You are reading the article
Not Amber Heard, Johnny Depp once had the most beautiful love story in his life with a female star

at
Blogtuan.info
– Source:
Kenh14.Vn
– Read the original article
here