With housework, robot vacuums, dishwashers do for us. As a driver, there are now more rides with technology, no longer waiting in one place in the midday sun and summer, and easier payment. And in research, science, production, many other fields, … are countless. Every year we see the world add new technological innovations. As for the field of human factors such as education, technology is also gradually helping teachers to achieve high efficiency in teaching.
Artificial Intelligence SAVE LABOR IN EDUCATION
As an IELTS preparation teacher, every day, teacher Dinh Quang Duc has to divide his time to both prepare new lessons, give lectures, and have time to carefully solve problems for students to improve. The work of repairing Speaking and Writing skills often takes a lot of time and effort, even though it is done remotely.
Mr. Dinh Quang Duc – teacher said, to fix 1 writing error will need 6 steps according to the traditional model. Basically relatively time consuming.
Applying technology, artificial intelligence (AI) has become an effective assistant for teachers. Automate many steps such as: tagging errors, explaining, giving directions to correct errors, and recommending supplementary materials for students. Teachers can save hours in corrections. As for students, they can receive early corrections early, speeding up the progress of skill improvement.
"Since applying technology to marking and curing: It is possible to cut 4/6 steps, reduce working time. Time to mark 1 lesson: according to tradition, with the last standard, 45 minutes is over. But now now only 15-20 minutes with AI.When such a process is in place, the teacher will focus on the more important, human-controlled task: final step, rewrite the student, explain the part in depth ", teacher Dinh Quang Duc said.
Despite its many advantages, artificial intelligence cannot replace teachers in tasks such as answering questions, listening to students in the teaching process.
Tran Hoai Nam – Technology Director of an online exam preparation platform shared that, personally, especially with education, AI cannot replace humans. But AI is a very powerful tool to support people, improve labor productivity, save time to focus on the aspects that students need most from their instructors, help teachers bring more value for students.
Through the Internet, students anywhere can access learning materials and learn from quality teachers without having to travel far. In parallel, it reduces working time and increases teachers' productivity. Technology is the key to supporting people in the development of education in particular, and many other fields in general.
Talking about going to work, it used to be going to the office, going to the workplace, etc., but now, in the 4.0 technology era, many new professions have developed. Especially with the impact of COVID-19, according to the Vietnam E-commerce Association (VECOM), the growth rate of e-commerce in recent years is about 30-35%/year. And promises to completely change the picture after the pandemic. More and more people have the habit of shopping online.
According to a report "Digital 2021" conducted by WeAreSocial and Hootsuite, the smartphone usage rate of Vietnamese people is up to 96.9%, higher than the world average.
Also according to the 2021 report, the percentage of social network users in Vietnam is more than 73% of the population.
Because of the increasing trend of using the Internet, shopping online, many people working remotely, using social networks is increasing, many new professions have launched and dominated the cyberspace. No fixed hours, may not have a specific workplace. Even HR only exists on the Internet.
NEW CAREER IN 4.0
With the development of technology, especially the explosion of social networks, many new jobs have appeared, along with the limitless creativity of young people.
Eg:
Influencer – People who have influence through social media
Content creator – Content creator
Reviewer – The person who experiences the product
No need for fancy machines and space, a 20m2 room is enough for a young man to create videos on tiktok and build a community of more than 600,000 followers.
And if Influencers feel their work is too hard, then a special version that can completely replace social media influencers appears, that is virtual influencer..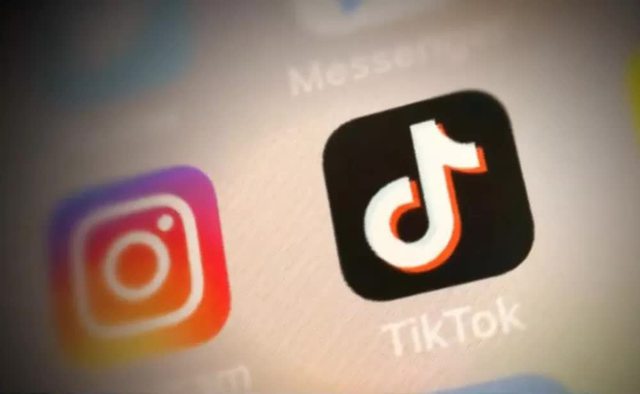 With the development of technology, especially the explosion of social networks, many new jobs have appeared. Illustration.
The development of technology and social networks has also made many professions more popular. For now the gamer has been recognized as a profession. Esport has become the official sport of SEA Games and Vietnam also has a representative to attend this Southeast Asian playground.
New jobs come from social needs, but have contributed a lot to the development of many aspects of life. So each young person also needs to have their own filter to bring creative products that make a positive impact on the community.
Jobs that were once popular, are now gradually disappearing in the modern flow. Besides the rapid development of technology, there are still people who "stick" to the profession. The people doing the job are few, but the enthusiasm is still the same!
CAREER FOR ALL YEARS
The development of technology makes many people's habits change. Even with reading the newspaper. However, at 5 a.m. every day, there are still people who quietly stick newspapers to keep an old habit: "reading newspaper standing".
In rural villages, the atmosphere of enthusiastic work is always a 'specialty'. The women sharpening bamboo spokes combine their hands and mouth skillfully like circus performers
Each person has a reason to stick with the profession, maybe by making a living, maybe love the job, love the products they make. But one thing they have in common is their enthusiasm for labor, so that the old professions will last forever.
Maybe 10 years, 20 years, 30 years from now, … will no longer see images of people doing these jobs. With the changes of the times, the development of robots and automation, Vietnamese human resources will need to quickly change, creating a competitive advantage with technology and international labor resources.
Also hard to imagine, the future has the image in the movie "Wall-E", with the context of the 29th century, where people are served by machines, move on scooters and become fat obesity because of inactivity?
However, we believe that, in any era, human labor, brains and gray matter will not be replaced for humans to master technology and optimize labor.
You are reading the article
Technology saves labor

at
Blogtuan.info
– Source:
cafebiz.vn
– Read the original article
here