Du Lịch
Terrified tourists littering at Thu Le Park on public holiday April 30-1/5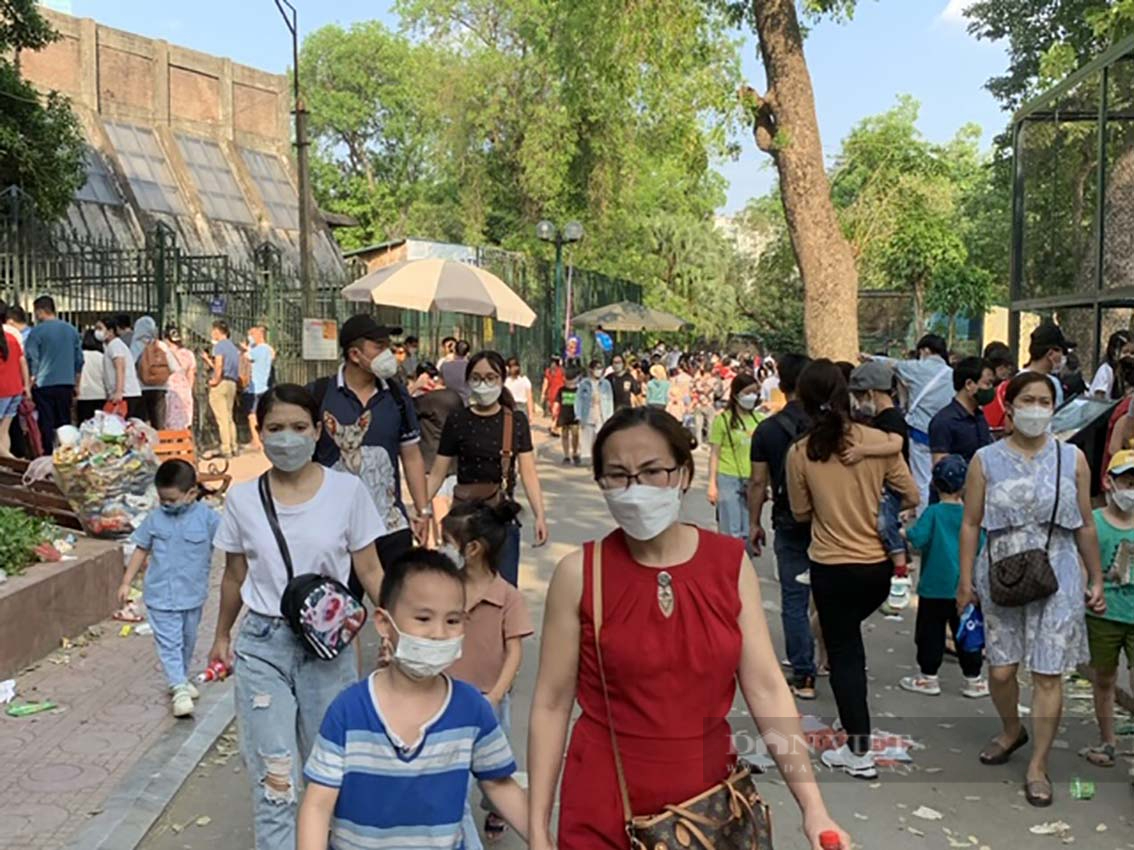 Holiday April 30-1/5: Indiscriminate littering is still a hard habit to give up for many tourists
As noted by reporter Dan Viet, on May 2, the third day of the holiday April 30 to May 1, at Thu Le Park seemed to have been less crowded than on April 30 and May 1. Early in the morning, families flocked to the Park gates to line up to buy tickets.
There are families who use their own cars or motorbikes, but there are quite a few groups of tourists about 10 to 20 people who rent a car to go. These groups of car rental customers landed at the park with a lot of bags of food in their arms to determine that they would have a whole day at the park for the children to enjoy.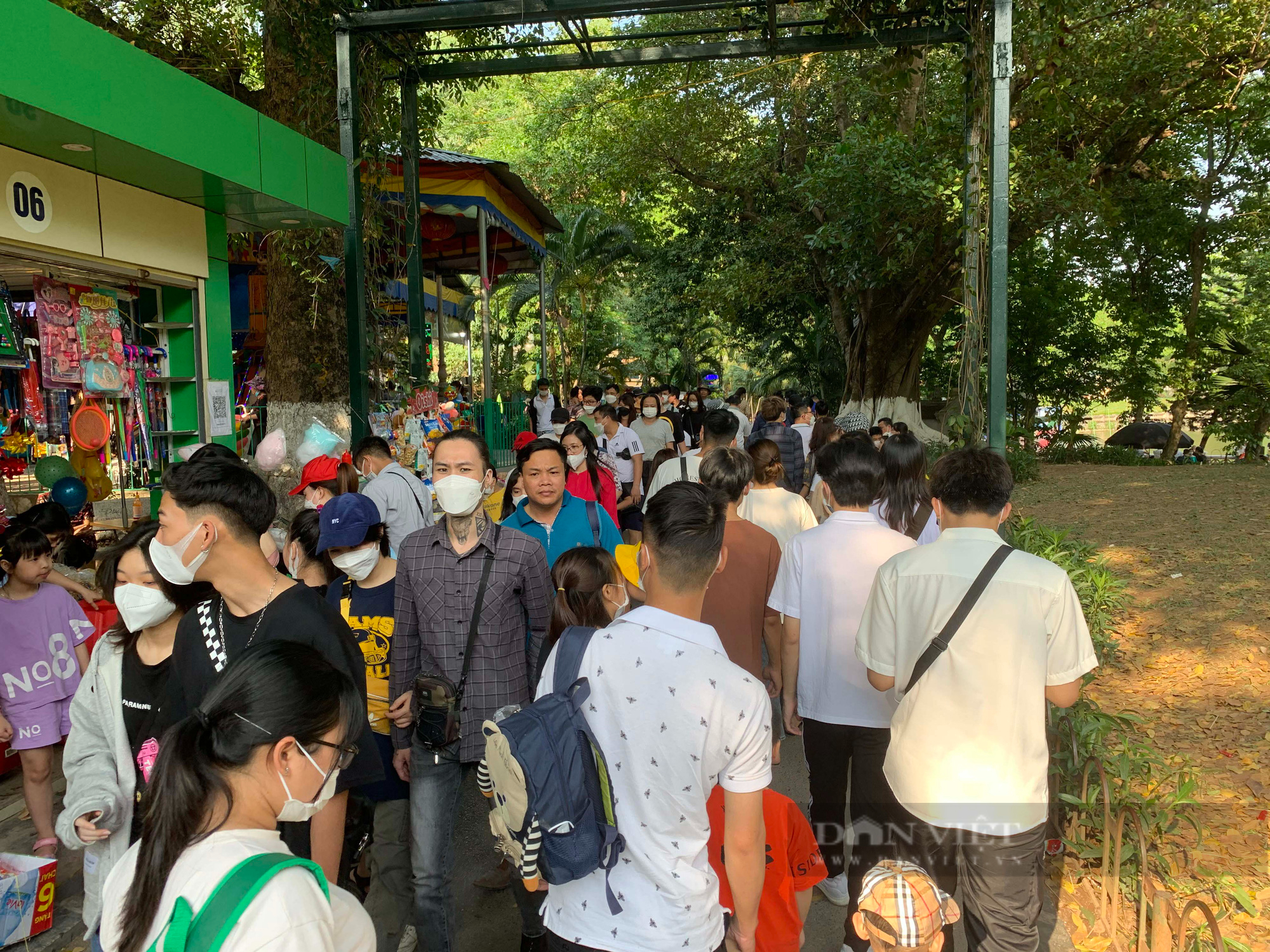 In the park, the number of people began to increase, the number of people flocking more and more, games such as; Horse swing; roller coasters, car crashes; The plane turned… crowded with babies asking to sit on the swings. The shops and dongs are also quite crowded with young tourists asking parents to buy this and that.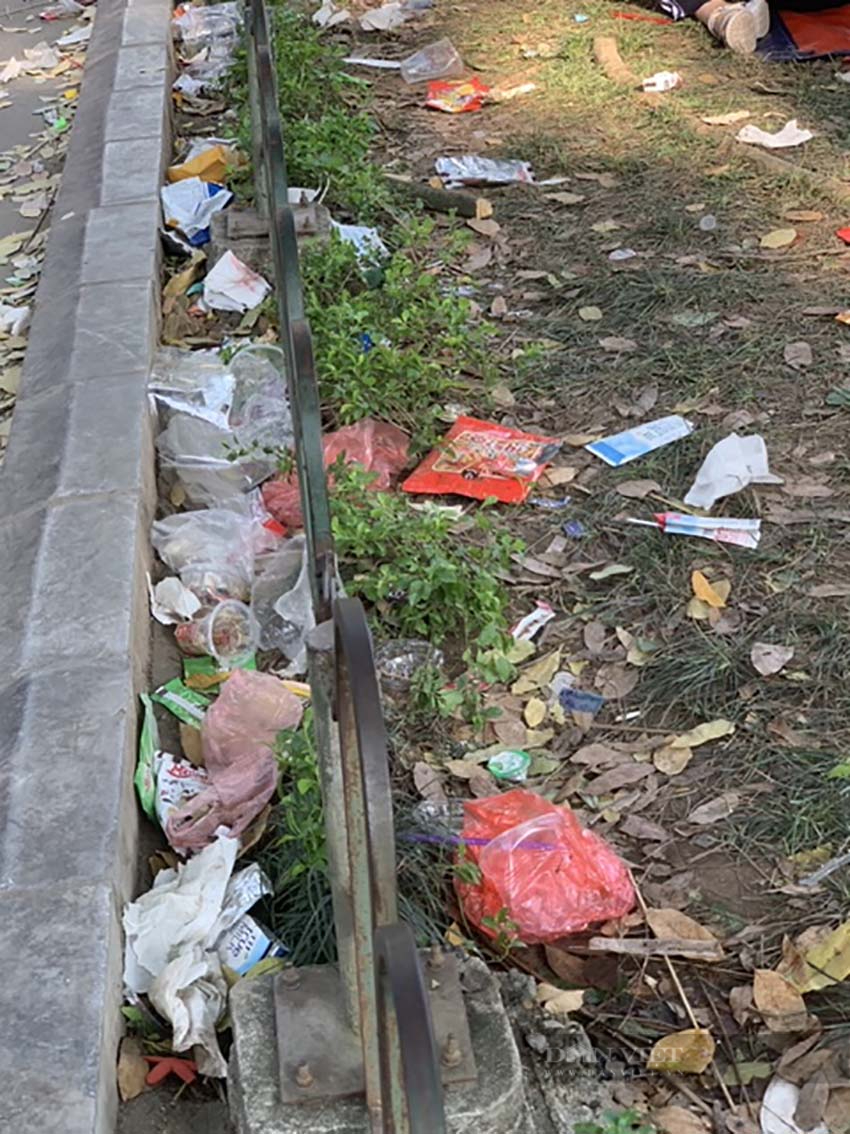 However, according to Dan Viet's observations, when the number of people increases, the amount of garbage dumped around also increases and is not much different from the number of tourists. There are children who have finished eating snacks carelessly dropping the shells on the path or there are children who eat ice cream while peeling the shells and throwing them indiscriminately.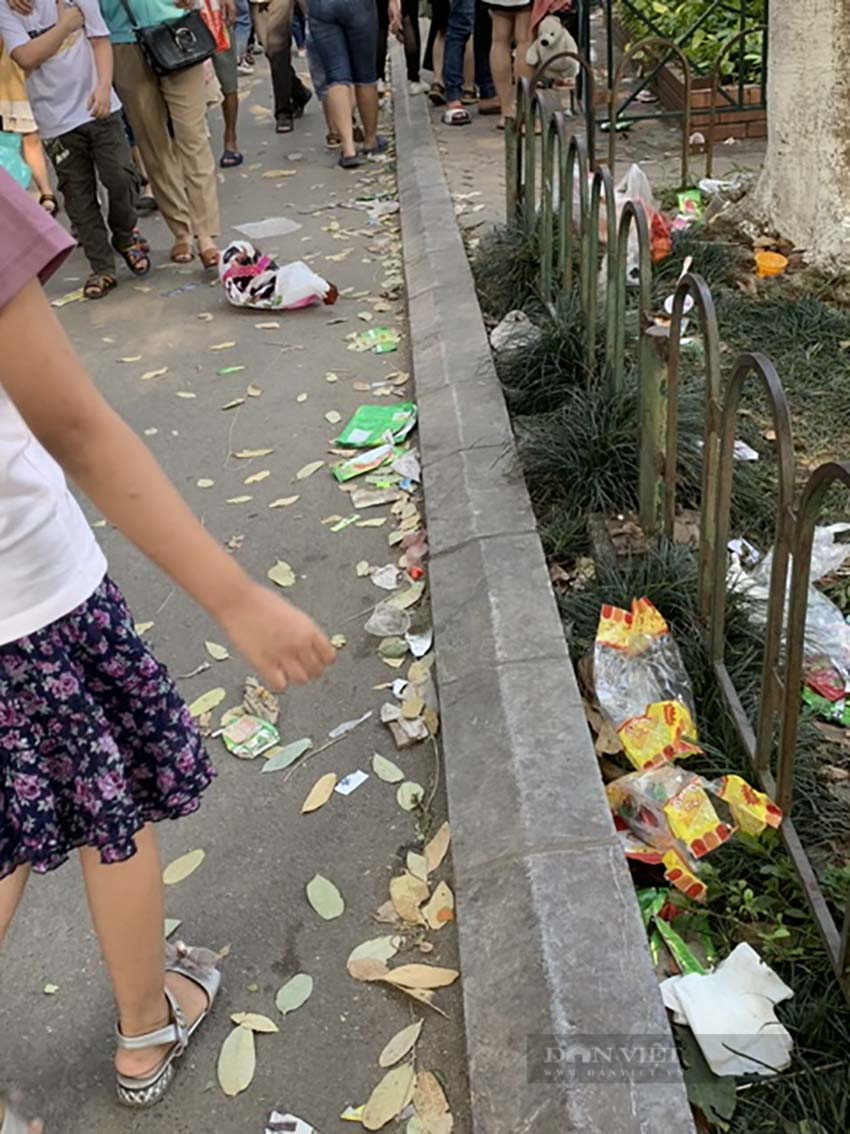 On the roads in Thu Le Park, garbage is overflowing below, leaving grass weeds on both sides of the path. In particular, the lawns also become a place for tourist groups to "party" to have lunch and then leave a battlefield full of garbage, while not far away are two empty trash cans.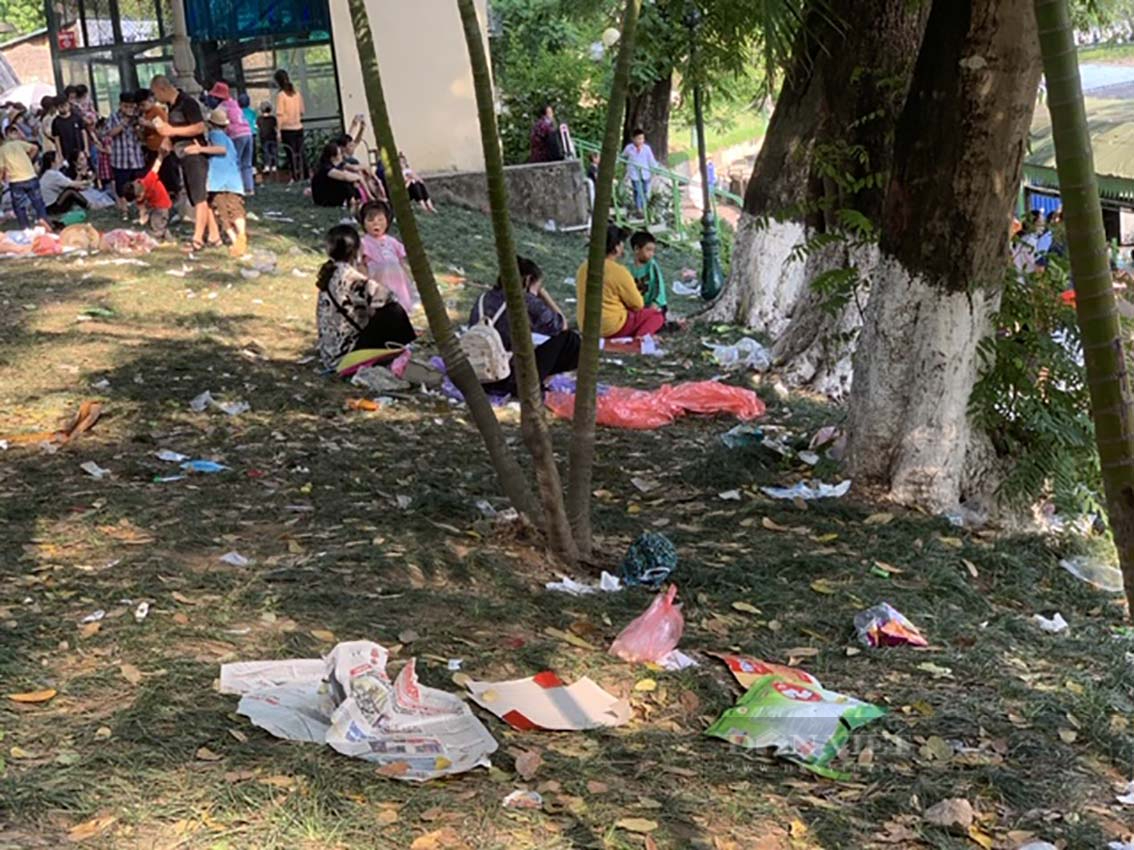 The sad thing is that the lawns have been posted by the Management Board of Thu Le Park with the sign "Recommend to keep general hygiene", but many tourists still carelessly spread raincoats, spread carpets to eat lunch without paying attention to the sign right away. next.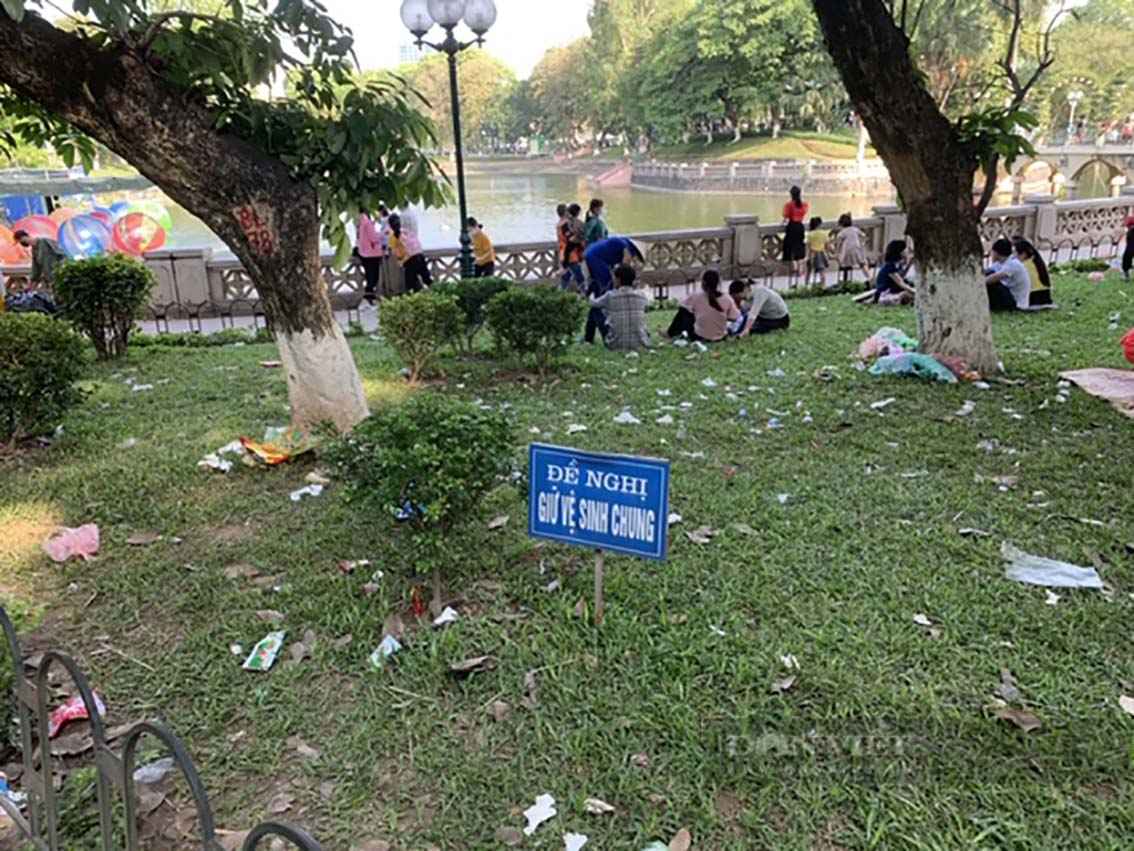 Sharing about this issue, Ms. H, who sells toys, said: "People are too busy letting their children go out to play, so they don't pay attention. However, the great responsibility lies with the adult's consciousness for not leaving the garbage in the right place, so the children just keep learning. I sit here, sometimes it's annoying, reminding tourists all the time, but it doesn't work."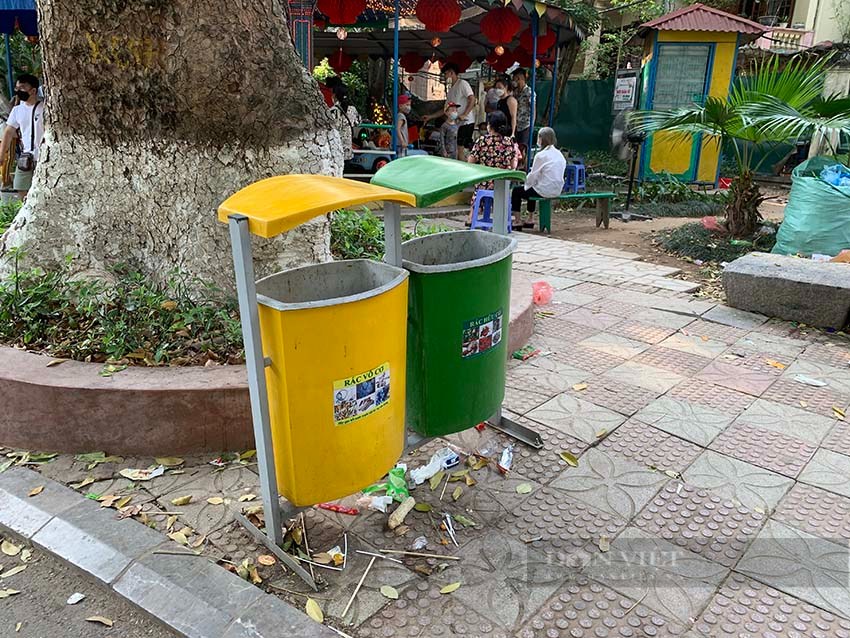 Ms. Hien, who lives in Soc Son district, said that her family consists of 10 people, including young children. "I also took advantage of the holidays for the children to go out, because I did not dare to let them go anywhere for more than a year, because the epidemic was so horrible at that time.
Now that everything is fine, the epidemic is under control, I also want the children to go out to communicate with other children and have fun. Moreover, the children also want to run and play in the park. However, my family did not bring food and ate in the park, we went out to eat, then came back to let the children play for another afternoon. Looking at trash like that, I find it very unsightly and unhygienic, but I see that most people are still very ignorant of putting garbage in the right place.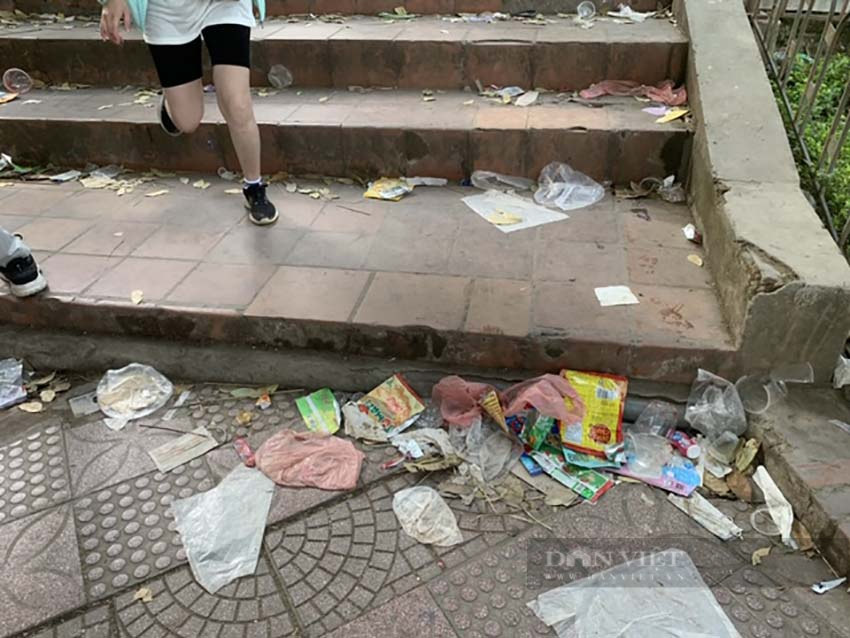 Happy in my heart that Thu Le Park is open
Also as noted by the reporter Dan Viet, besides those not-so-beautiful images, the snack shops or game stalls were also crowded with people buying and selling tickets, making everyone's face glow with excitement. start when the rhythm of life is gradually returning.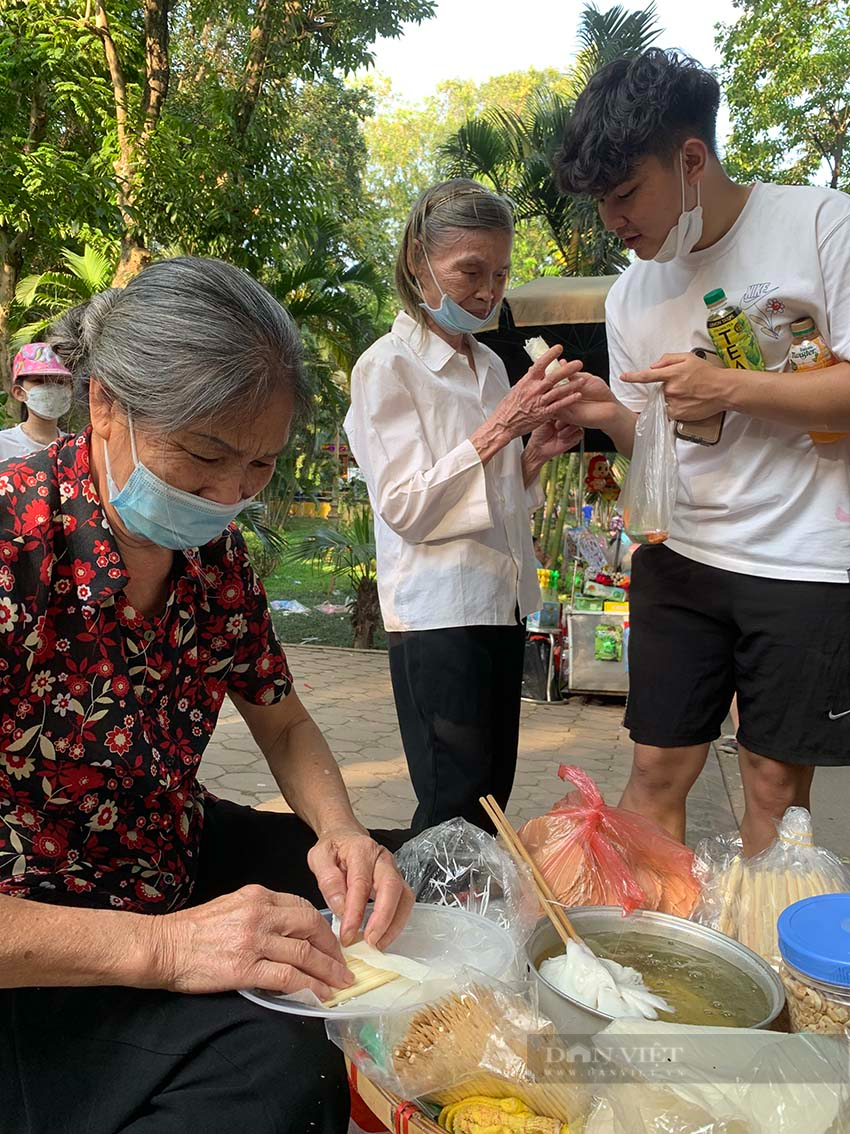 Ms. Ng lives in Thu Le ward, Ba Dinh district, selling scissors, sharing with Dan Viet. "After two years of the Covid-19 epidemic, when Thu Le Park closed, I also lost my fishing rod and stayed at my foster home. However, the children also had more unpaid leave than working days because of that. at home, eat noodles and shrimp, eat vegetables more than eat meat and fish.
Now that the park is open again, I am very happy in my heart. So you can earn money again, even if it's only a few hundred thousand, you still have money. Even though I'm 70 years old, God still makes me healthy, so I still want to sell candy so I don't have to rely on my children and grandchildren much."
Ask Ms. Ng, how long has she been selling this candy store, she said, she has sold it for 20 years and can only sell it from 4:00 p.m. to 6:00 p.m. on weekends or New Year's holidays, the rest of the time she looks after me and go pick me up.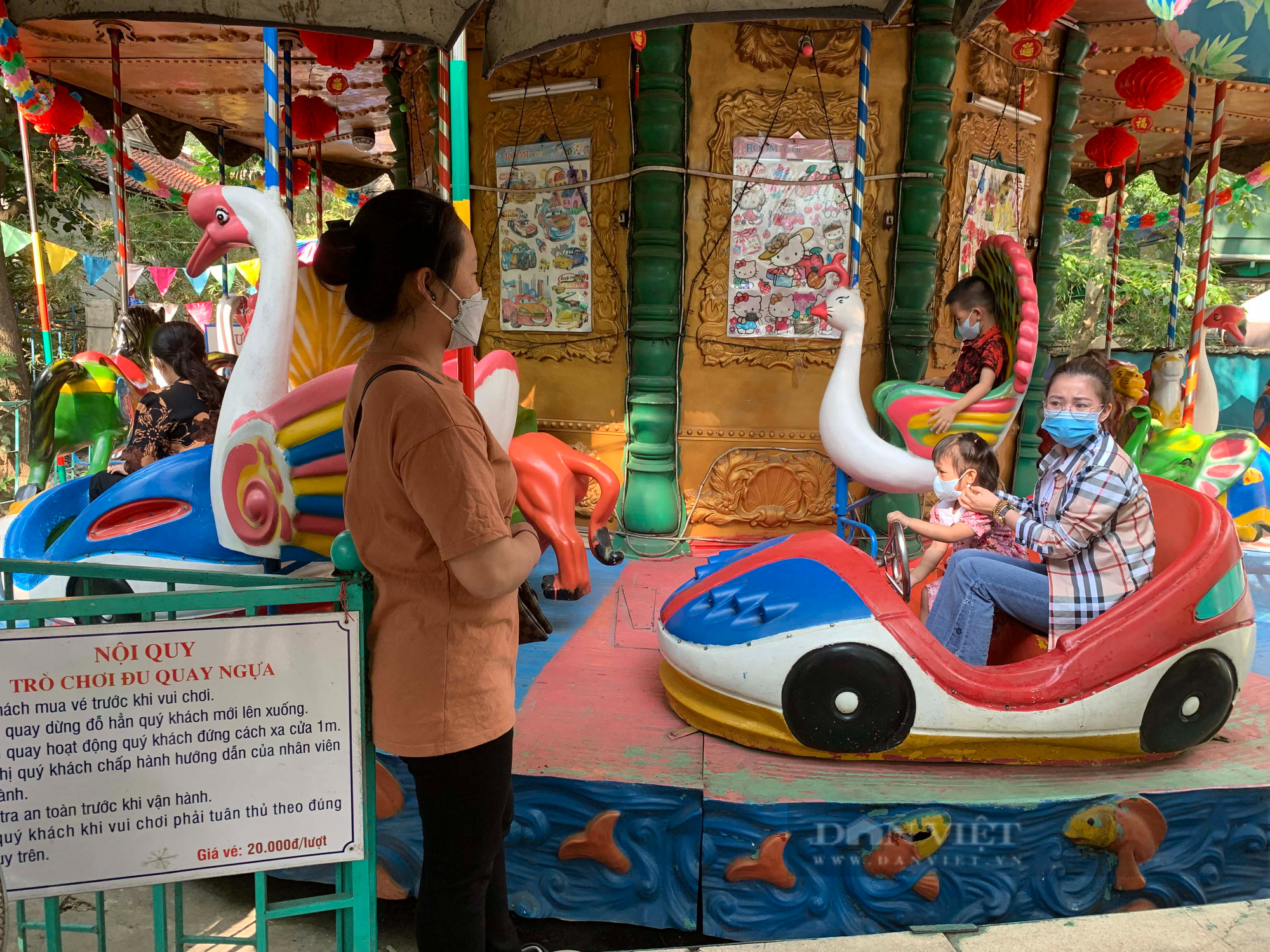 The owner of the horse swing game counter shared that on the holidays of April 30 and May 1, the number of visitors was large, so he earned 10,000 million VND each day, and on weekdays, it was also empty.
"We are also glad that tourist activities have returned. The park is open, tourists come to have more fun and entertainment, we also have something to make a living, if we close even more, we will. I don't know how to live," said the stall owner.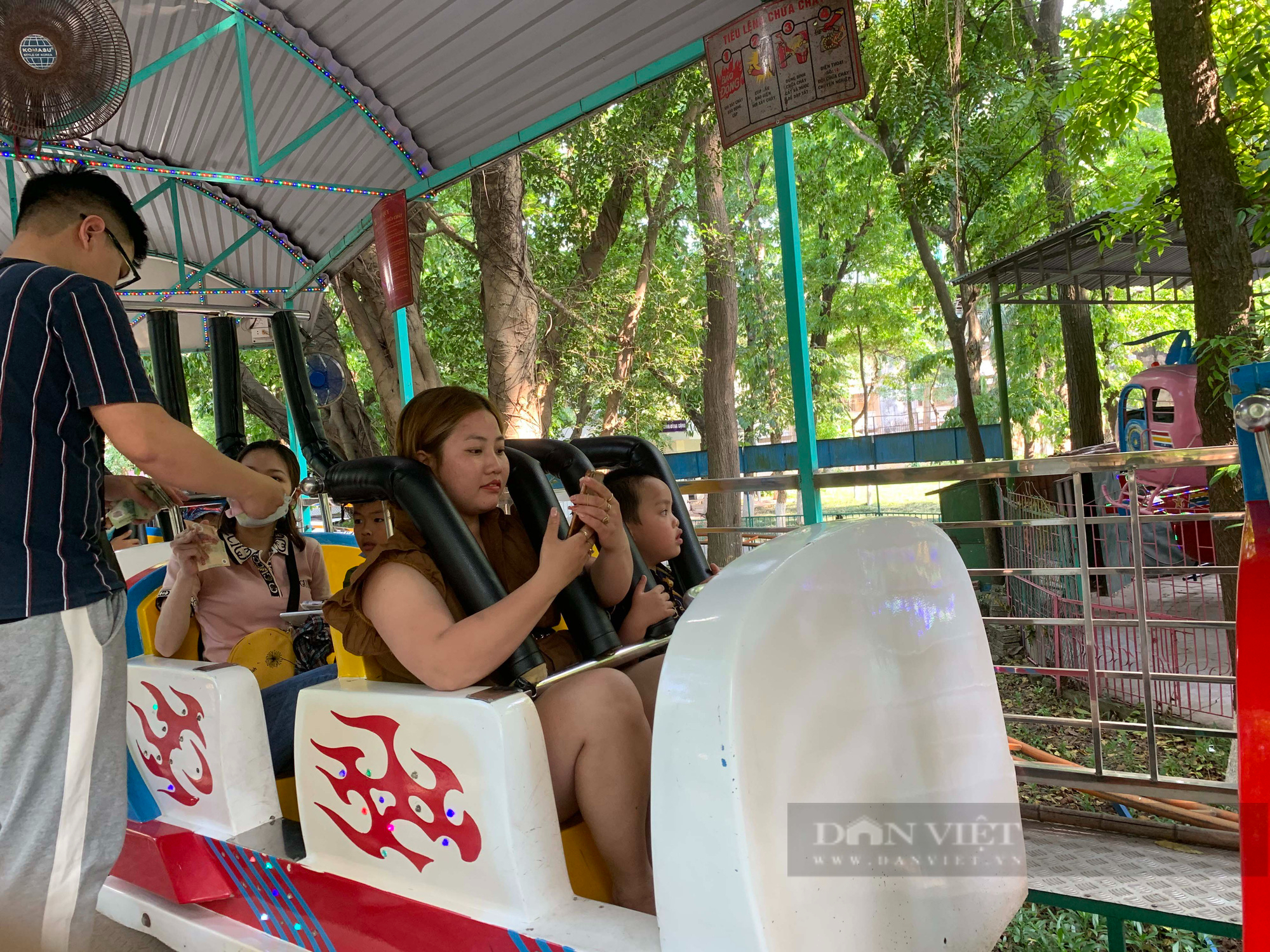 Not only the horse swing game is popular with young tourists, but the roller coaster adventure game is also extremely attractive to tourists, including foreign children. Some Japanese and Korean parents and fathers also let their children participate in this roller coaster ride.
According to the share of the ticket seller, the roller coaster game sells about 1,000 tickets a day, of which both children's tickets are 20,000 VND / 1 ticket and adult tickets are 30,000 VND / 1 ticket.
You are reading the article
Terrified tourists littering at Thu Le Park on public holiday April 30-1/5

at
Blogtuan.info
– Source:
danviet.vn
– Read the original article
here