Business
The 67-year-old disabled man left his hometown to go to the streets to scavenge for a living, afraid of burdening his children and grandchildren
From 8 a.m. to 11 p.m. daily, anyone passing through section 155 of Cau Giay (Hanoi) must also stop at the garbage truck at the beginning of the alley – where there are "crippled legs" digging through each bag of garbage in the cart that always smells bad. rotten. Expatriate, working as a garbage picker for 13 years, Mr. Pham Tien Tai (born 1955, Nam Dinh) has always been concerned about his children.
Painful disabled feet
Looking at Mr. Tai's feet, everyone couldn't help but feel sorry. His soles could not touch the ground, heavy deflection and weak force; The homemade beggars also only have a rubber band across to prevent falling. Having lived with this situation since birth, the Nam Dinh man has never resented his fate.
Born in the land of Giao Thuy, making salt all year round, Mr. Tai in old age no longer has the strength to struggle with that hard job. Helpless, he decided to leave his hometown to the capital to earn a living.
Although in the countryside there is a wife who used to suffer together, and one-handedly raised descendants of Mr. Tai, but he never once enjoyed his old age but lived alone in a foreign land.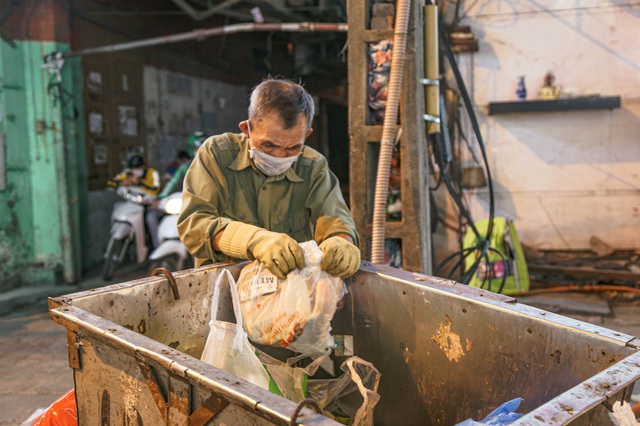 Mr. Pham Van Tai day by day scavenging garbage to feed himself.
He confided: "Having children, but it's complicated. Because if I stay at home and have a disability like this, I can't work for my children, just sitting there and eating is definitely not good. The children have to raise their children to study. With working in the countryside, there are a few hundred thousand a day, which is just enough to feed their spouses and children. But how can they have enough to support me.So I told my wife, I'm leaving. She earns money to support herself. She stays at home and works to earn a living, but she can't depend on her children."
In the third year, Mr. Tai scavenges familiar garbage at the beginning of lane 155 Cau Giay. For him, the bicycle bought from 1983 until now has always been a friend to ease the weight, going with him everywhere. Traveling every day, from Dong Da district to Ba Dinh district, then back to Cau Giay district, sometimes the car "falls ill", he also tries to cure, preserve and earn a living.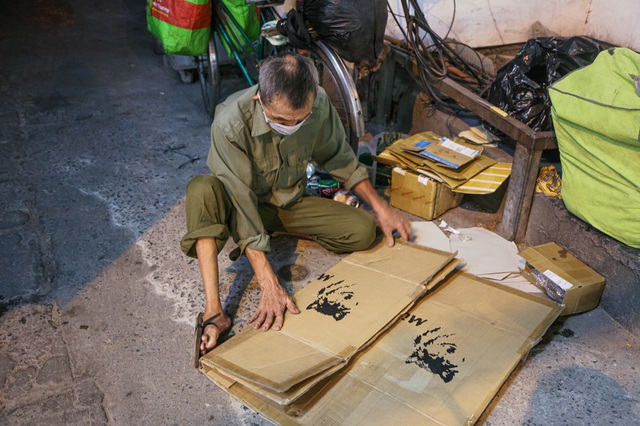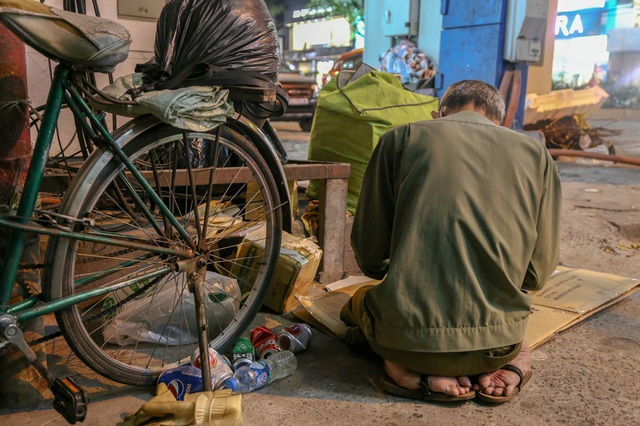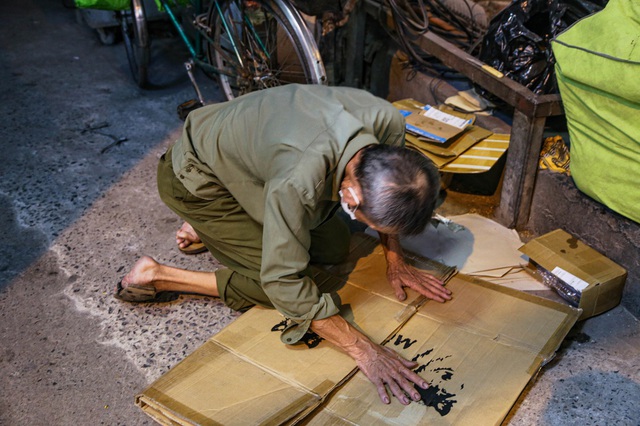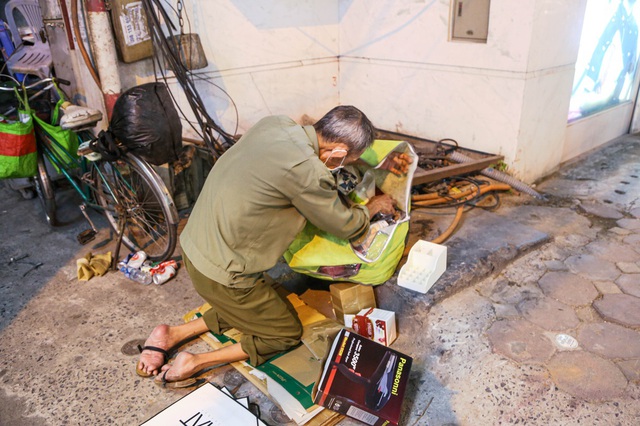 These images are all too familiar to the people around Lane 155 Cau Giay.
His journey to earn a living in recent years has been quite regular. Around 8 pm, he was on the familiar Cau Giay street. Picking up trash until 11pm, he searched around the district until 4am. If you can sleep more than 5 hours a day, then 4 hours less. But when the clock struck 8 o'clock, Mr. Tai had to get up to prepare, eat and go to work. Just like that, he began his 16-hour journey again from 11am to 4am the next day.
Working hard, but every day he only earns 40,000-50,000 VND, many get 70,000-80,000 VND; and 100,000 VND/day can only be counted on the fingers.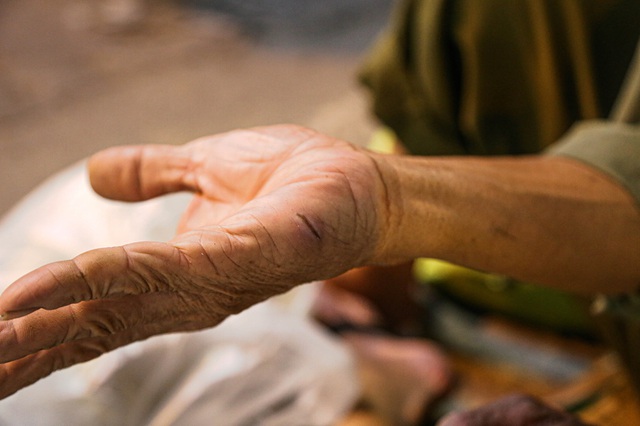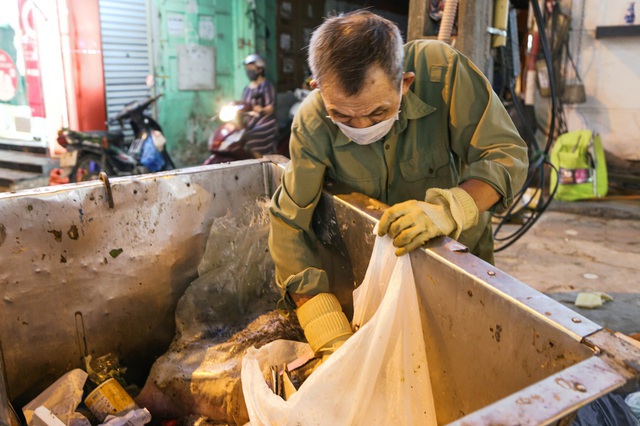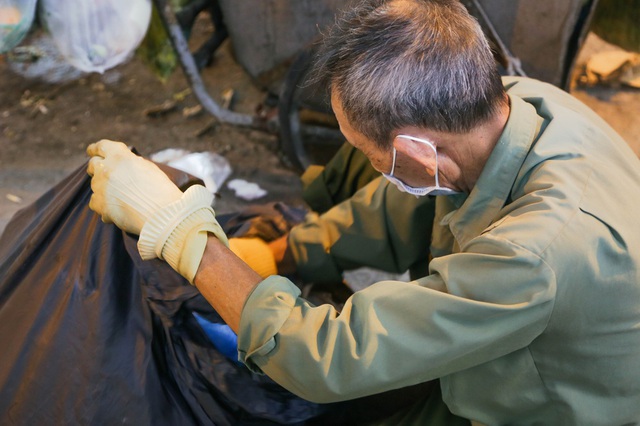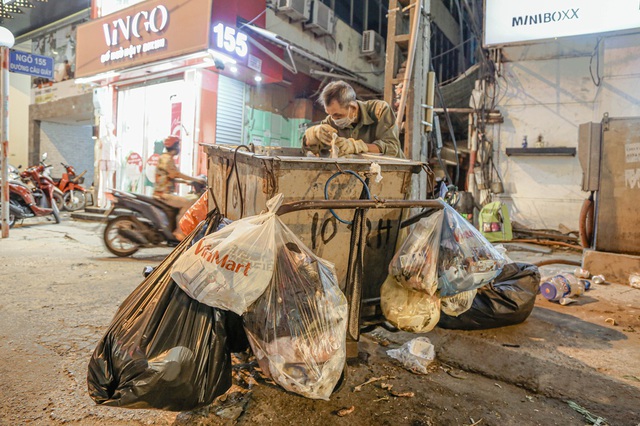 His hands were covered with scars from his right incision when he scavenged for a living.
Although he received only a small amount of money, he always felt satisfied and full: "We had a lot of hardship during the subsidy period. Now I just need to eat well, dress warmly, don't ask for anything luxurious."
Because of his self-choice, Mr. Tai himself has never once complained or complained. Because according to him, this is "self-saving", such self-effort is also a bravery.
Only his feet made his life more tiring. When the wind turns to the sky; Rough, handicapped feet throbbed with pain. Although he lived with it for 67 years of his life, he could not stand the pain that pierced his bones.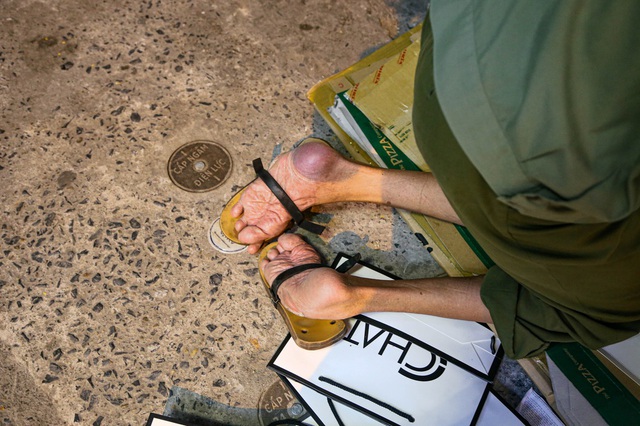 Mr. Tai's disabled feet ached every time the wind turned to heaven.
Over time, the pain that comes from strenuous feet can only increase with age. But on those windy days, Mr. Tai did not allow himself to rest…
The warmth that comes from a stranger
When asked about his children, Mr. Tai only smiled and talked about the love from strangers. "In this capital Hanoi, I am loved and supported by everyone"he confided.
Sometimes food and drink; sometimes money, help with accommodation, or simply plastic bottles and cartons that are not thrown in the garbage truck, but neatly put in a corner… Tai received during the past 13 years.
Witnessing Mr. Tai's old age and illness, still struggling to make a living, Uncle Dang Van Hung (Quan Hoa Ward) couldn't help but feel sad: "He's been sitting here for a long time, every evening around 8 o'clock, he comes here from another place. Before coming, I'll pick it up first and put it in here for you. He's honest, whoever gives him gets what he wants. Look at his legs like that, can't work, with old age should help. I can't do anything while sitting, so just help him a bit.".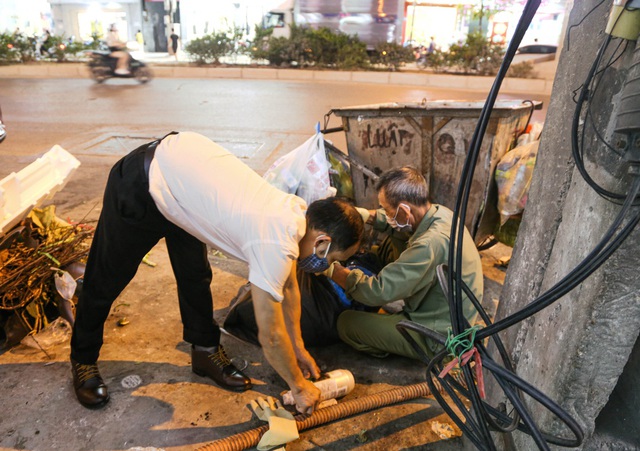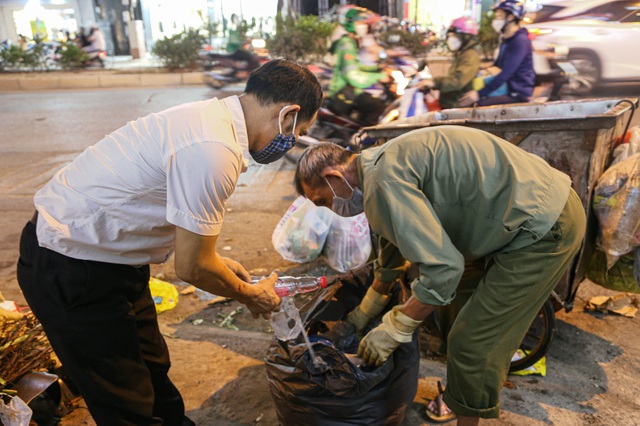 Uncle Dang Van Hung still helps Mr. Tai to pick up the bottles every day.
Seeing Mr. Tai prepare each cover and plastic bottle hard, Uncle Thang again brought a cup to the sidewalk to invite him to drink water. Thanks to Uncle Thang's small acts of humanity, the man destined to suffer seemed to gain strength.
As a student residing in Quan Hoa ward for a while, Thang (SN 2003, student at Hanoi College of Electronics – Refrigeration) also empathizes with his situation. It is known that Thang often gives him rice and food. The male student always sympathizes and cares for the elderly: "I'm busy, so I don't ask him much. It's just that every day I pass by and see him old and disabled, injured, so I help."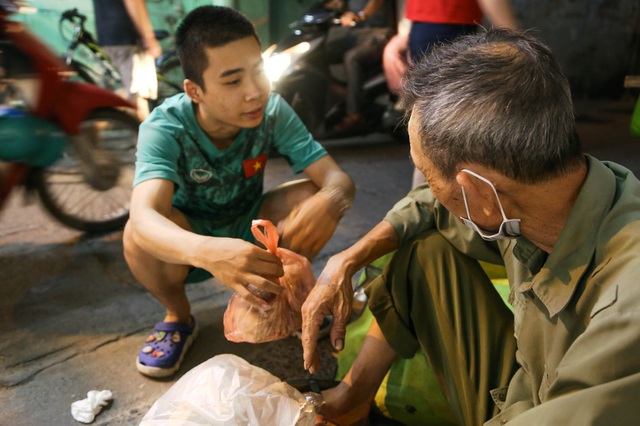 Loving Mr. Tai's hard work, Thang is ready to give him some meat from his hometown.
I don't know since when, in a complicated city, with many markets, it was the place where he felt love in the late afternoon. One year, Mr. Tai only returned to Nam Dinh during the anniversary of his parents' death and New Year's Day to burn incense. He misses his hometown, misses his wife and children, but in his heart is always a pain: "I really want to go back to my children and grandchildren but I can't. Now what do I do if I don't have money. Two empty hands, no money to go home".
According to him, he is trying to save some money so that he can return to his hometown to trade and make a living. From there, it is suitable for old age and does not have to rely on children and grandchildren. However, he is always sad: "I don't know how long it will take to reach such a number. Well, let's just do it. When the legs can't walk anymore, it's okay, say hello to the capital and go home to drink white salt porridge, nothing to roll. tan".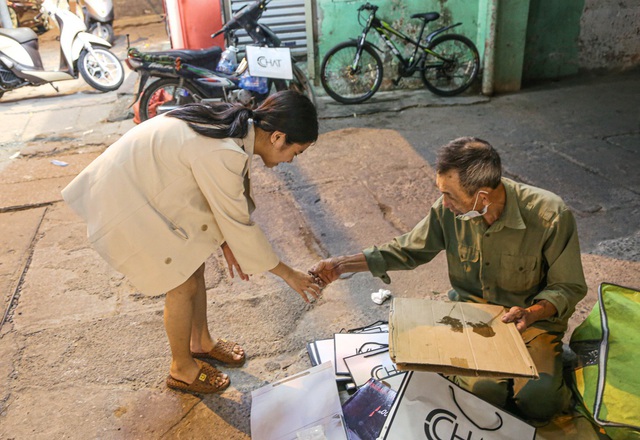 He also thought: "All difficulties and hardships must be overcome. Being able to do these things is also a bravery". So, over the years, despite being tired on the old bicycle, the disabled man still tries every hour to…
https://soha.vn/cu-ong-tat-nguyen-67-tuoi-bo-que-len-pho-boi-rac-kiem-song-so-lam-ganh-nang-cho-con-chau- 20220502011034047.htm
You are reading the article
The 67-year-old disabled man left his hometown to go to the streets to scavenge for a living, afraid of burdening his children and grandchildren

at
Blogtuan.info
– Source:
cafebiz.vn
– Read the original article
here