Located in the state of Maranhão, on the northeastern coast of Brazil, Lençóis Maranhenses National Park makes many people wonder at the creation and the favor of nature for this land. When looking at the photos, it is easy to mistake these as artificial pools in the desert of pure white sand.
However, Lençóis Maranhenses is really a product of nature with sand dunes interspersed with small emerald lakes. That scene turned this place into the rarest land on the planet: a desert "mixed" with tropical paradise.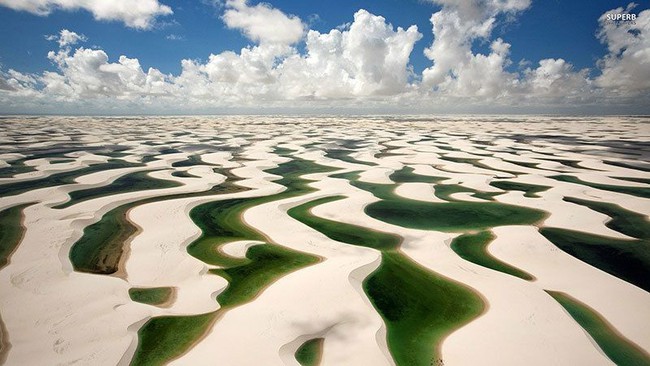 The beauty of this area changes with the seasons. In winter, this national park is covered with white sand, true to the meaning of its name: "Maranhão's Bed Sheet", now, it looks like an original desert.
However, once the summer comes with the rains, the nearly 1500km2 land will be covered by thousands of large and small lakes.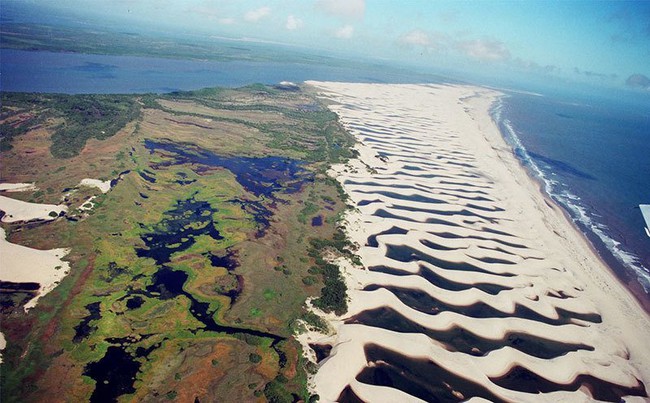 What is the mystery that makes this national park so special?
The main answer is wind and tide. Two nearby rivers, the Parnaíba and the Preguiças, carry sand from the mainland to Brazil's northern coast, where it stops and settles into thousands of tons of sediment. In each dry season, tides and strong winds will sweep this sediment in the opposite direction, bringing it inland and creating large sand dunes that look like a carefully sculpted work of art.
When the rainy season comes, in the summer months, fresh water will overflow into the valleys between the dunes, along with a layer of impermeable rock underneath, causing the water to collect, creating a beautiful "collection" of ponds and lakes, with the size of ranging from small to large.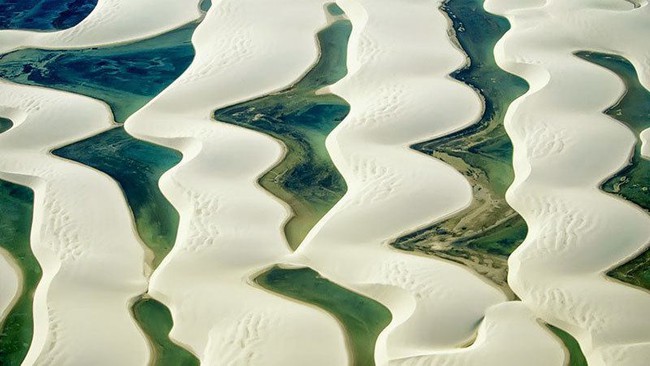 Because they are filled with rainwater, these lakes will become home to different types of fish depending on their connection to nearby rivers or the biology of each species. For example, the Wolffish. They have the ability to burrow into the wet mud to survive the dry season. Whenever rain occurs, this fish will "regenerate" and rise to the surface.
Places that attract tourists
Lençóis Maranhenses National Park attracts tens of thousands of visitors each year. Many people come to visit from July to September, when the blue lagoons appear most.
Although the area is located in a remote area, a highway built more than a decade ago makes it easy for visitors to visit. In addition, Lençóis Maranhenses National Park also has many interesting entertainment services.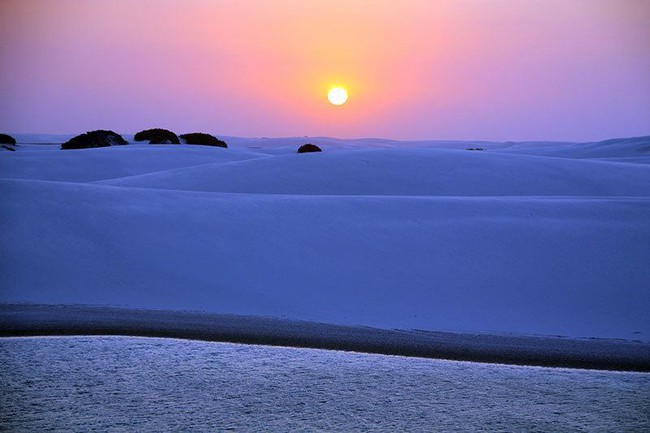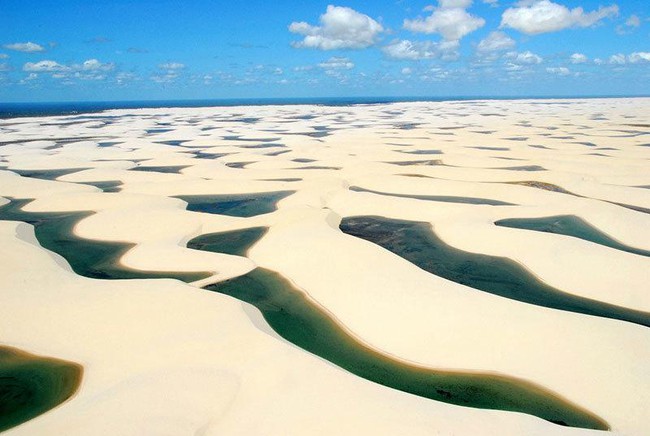 To get to Lençóis Maranhenses National Park, you should fly to São Luís, the capital of Maranhão state, then book a tour or take public transport to Barreirinhas, a town located just outside the park. There, you can enter Lençóis Maranhenses by jeep and tour the park with a guide (otherwise it's easy to get lost). The national park website recommends that visitors stay at least 2 days to fully enjoy the scenery here.
Source: ATI
https://afamily.vn/ky-ao-sa-mac-day-nuoc-mau-xanh-ngoc-bich-nhu-o-hanh-tinh-khac-khong-bao-cat-nang-nong-ma- cost-effective-day-ca-20220502161441628.chn
You are reading the article
The world's most magical national park is as beautiful as a fairy tale

at
Blogtuan.info
– Source:
Afamily.vn
– Read the original article
here