Business
This is an item that every agency has, every employee uses it, but "marinated" up to 11.4 million bacteria/cm2, 100,000 times higher than a toilet seat.
In addition to microwave ovens, refrigerators are items that are often equipped by agencies for employees to use every day. In addition to keeping snacks and drinks, many women also go to the market in the morning and put fresh food in the office refrigerator, so that it will be convenient to bring home after work.
However, few people will know that, in addition to the function of preserving food and maintaining freshness, the refrigerator is also a potential environment for many harmful bacteria.
According to the "Household Health Report" of the Global Hygiene Council (GHC), the refrigerator is the second dirtiest place in the house, with an average of 11.4 million bacteria per square centimeter. While on the kitchen floor there are only 10,000 bacteria, on the cutting board there are 1,000 and in the toilet there are only 100 bacteria on that same area. If used improperly, the food stored inside may be damaged, not ensuring the health of the user.
5 dangerous bacteria that love the refrigerator environment
1. Listeria
Listeria is nicknamed "Refrigerator Killer", its survival ability is especially strong, can live in an environment of 0-45°C, even at -20°C can live for 1 year. .
The preservation of meat (especially beef), dairy products, seafood, vegetable salads and other food ingredients is very susceptible to the production of Listeria bacteria. After infection, patients may experience diarrhea, high fever, abdominal pain, nausea, vomiting and other manifestations within 3 – 70 days. More severe symptoms can cause meningitis, nephritis, sepsis, even death.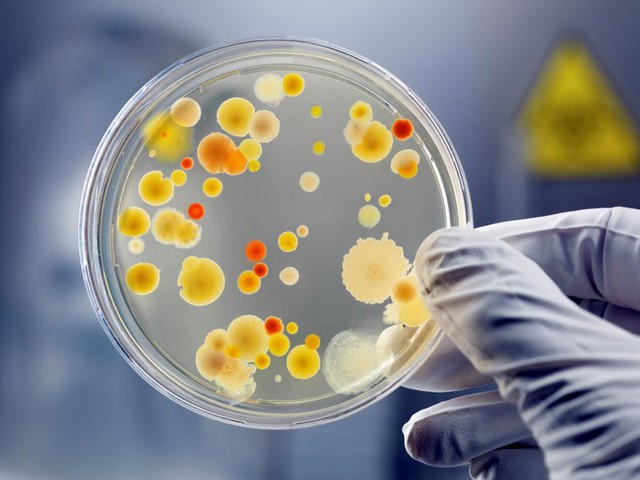 There are 11.4 million bacteria in the refrigerator
2. Salmonella
Salmonella is a bacteria that causes food poisoning, the most common pathogenic bacteria, mainly found in chicken, meat, eggshell and other food ingredients, can usually survive for 2- 3 months in the refrigerator.
After infection, the patient may experience abdominal pain, vomiting, diarrhea, fever and other symptoms, some people have a weakened immune system that is life-threatening.
3. Vibrio parahaemolyticus
Vibrio parahaemolyticus is a bacteria living in the sea, mainly found in some seafood such as shellfish, shrimp, fish, crab… After infection, it can cause abdominal pain, diarrhea, vomiting… after infection. into the blood can directly threaten the patient's life.
4. Shigella
Shigella is more common in meat, dairy products, eggs, seafood, and other foods. It can last in the refrigerator for about 3 months and can appear within 1-2 days after infection with abdominal pain, vomiting, diarrhea, fever, and even systemic toxicity.
5. Yarrowia
It is widely present in avian animals, including chickens, ducks, cows, sheep, and pigs. Besides, dairy products, eggs, beans and other foods can also be contaminated. It can last for 1-2 months in the refrigerator. After infection the patient may have fever and abdominal pain, may also cause diarrhea, yellow watery stools or mucus in the stool, and severe liver abscess, brain abscess, meningitis, sepsis …
Mistakes in using the refrigerator
Here are the mistakes that are easy to make in the workplace, even in the family, that make the dirty refrigerator even more dirty.
Not cleaning often
"No one cries in common", so it will be difficult to clean the refrigerator regularly. This is also one of the typical reasons why bacteria thrive.
Meanwhile, drinks or food are dropped, spilled in the refrigerator is inevitable. When this happens, we need to clean it up immediately to avoid the risk of cross-contamination.
Experts recommend cleaning food and drinking water when they spill in the refrigerator. Cabinets should be cleaned at least twice a week with appropriate cleaning solutions and water.
Too many items in the fridge
Due to the overwhelming number of people using refrigerators in the workplace, almost all the refrigerator compartments are filled with food. However, a refrigerator stuffed with too much food will prevent cold air from spreading evenly to every corner of the interior, making some dishes may not be cold enough. As a result, bacteria easily grow and cause poisoning when eaten.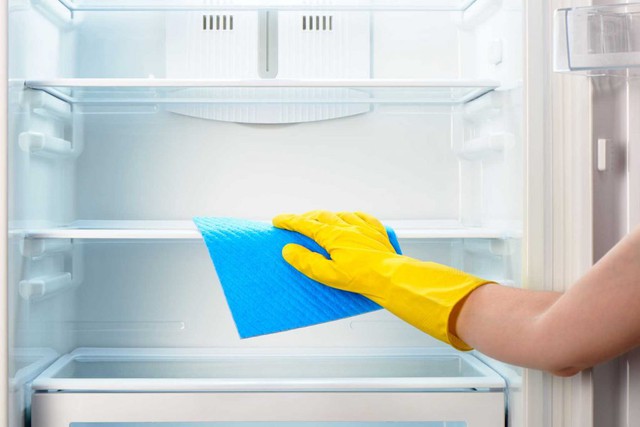 Clean the refrigerator regularly to prevent bacteria from growing
Refrigerator door open for too long
Many people have the bad habit of opening the refrigerator door and then standing and looking, looking for something to eat. This action accidentally causes you to open the refrigerator door for too long, exposing the food stored inside to hot outside temperatures, thereby affecting their quality.
When opening and closing the refrigerator door, experts recommend that it should not be opened for more than 2 minutes.
Do not clean food
Because after buying food at the market or supermarket, you will not have time to clean it, but will put it in the refrigerator immediately. Meanwhile, the process of slaughtering livestock, harvesting vegetables and then transporting and selling to consumers, food is susceptible to bacterial contamination. If not cleaned before storing in the refrigerator, bacteria will spread to other foods and stick to the refrigerator. Especially ice cubes, which are used by men to drink water in the summer.
Source: Eat This, Not That; Sohu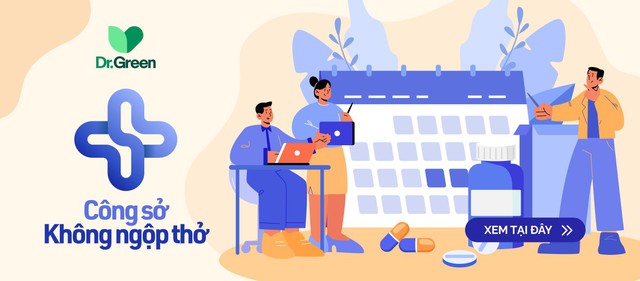 https://cafebiz.vn/day-la-vat-dung-co-quan-nao-cung-co-nhan-vien-nao-cung-su-dung-nhung-uop-toi-114-trieu-en- Khuan-cm2-cao-gap-100-ngin-lan-bon-cau-20220502130723422.chn
You are reading the article
This is an item that every agency has, every employee uses it, but "marinated" up to 11.4 million bacteria/cm2, 100,000 times higher than a toilet seat.

at
Blogtuan.info
– Source:
cafebiz.vn
– Read the original article
here