Life Style
Sức Khỏe
5 bad habits when using cooking oil can harm health, even cause cancer that many people have, especially the last 2 that few people avoid
Health is the goal that we always pursue and wish for! If you have a healthy body and positive mind, you are a "very very very" happy and proud person! To stay healthy, people will think that cooking at home is the safest, but sometimes that's not the case.
Everyone is familiar with cooking oil, as we can eat it every day. Vegetable oil is becoming more and more popular, because it is not only economical and affordable, but also has high nutritional value. However, once used in the wrong way, it can also be harmful to health, even creating conditions for cancer to develop.
Here are 5 bad habits when using cooking oil that many people have, especially the last 2 that few people avoid.
1. Cook at high heat
Many people like to stir-fry, cook at high heat. They were used to waiting for the oil in the pot to smoke before cooking. This approach is unscientific.
Oil at high temperature will not only destroy the nutrients of food, but also create some peroxides and carcinogens. Therefore, when cooking with oil, you should heat the pan first and then pour the oil in, dip the wooden chopsticks into the pan, if you see small bubbles around the chopsticks, you can put the food in and cook without it. No need to wait for the oil to smoke.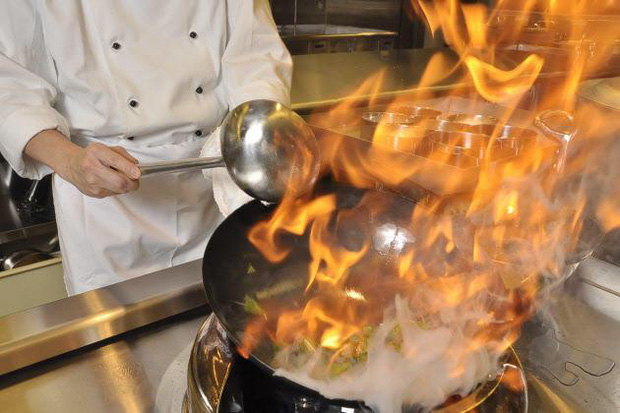 2. Cooking oil for a long time
Many people buy cooking oil in containers for savings and convenience (available when they run out), but did you know eating oil stored for a long time is harmful to health? After the cooking oil is exposed to the air, it will produce peroxides, even mold growth, and produce aflatoxin – a strong carcinogen to the human body. Therefore, oil that has been aged for a long time should not be consumed. Cooking oil after being opened (oil bottles/cans) and exposed to air should only be consumed within a maximum of 3 months.
Besides, many people are used to placing a small oil pot next to the stove, very easy to use. When the oil is scooped out to use, it may flow down, clinging to the outside of the oil pot, especially the bottom of the pot. For a long time, the amount of oil that sticks to the outside will easily go rancid, once the oil pot is heated on the stove, it produces oil smoke containing many terrible carcinogens, the most scary of which is glycidaldehyde.
3. Sick people eat the same amount of oil as normal people
For people with abnormal blood lipids or abnormal weight, we must pay more attention to the selection of vegetable oils with a high content of monounsaturated fatty acids. At the same time, the amount of oil used for them also needs to be controlled.
People with normal blood lipids and weight should not consume more than 25g of oil per day.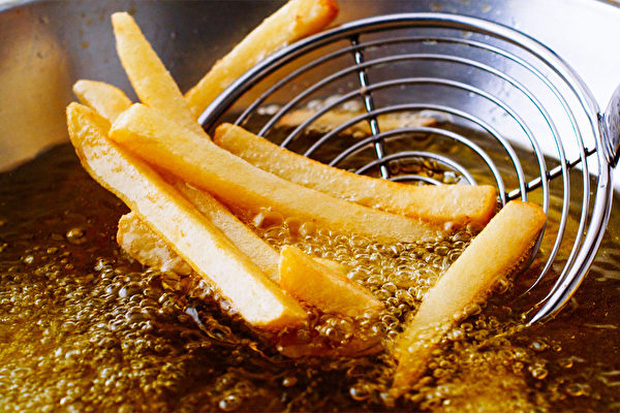 4. Only eat vegetable oil, do not eat lard
It is true that vegetable oil has many health benefits, it replenishes the body with vitamins and essential fatty acids. However, not so that you only consume cooking oil, not animal fat (specifically lard).
Pork fat contains a lot of saturated fatty acids – something that cooking oil can hardly provide, beneficial to the human body if eaten in a certain dose. Therefore, according to nutritionists, you should eat a balance of both vegetable oils and lard.
5. Oil is fried over and over again
Many people don't want to throw away the frying oil after they use it for high-heat frying or deep-frying.
This practice is economical but harmful to health. Oil heated to high temperatures produces toxic trans-fatty acids and lipid oxidation products. They can easily leach into food and enter the human body, causing cancer and many other health problems.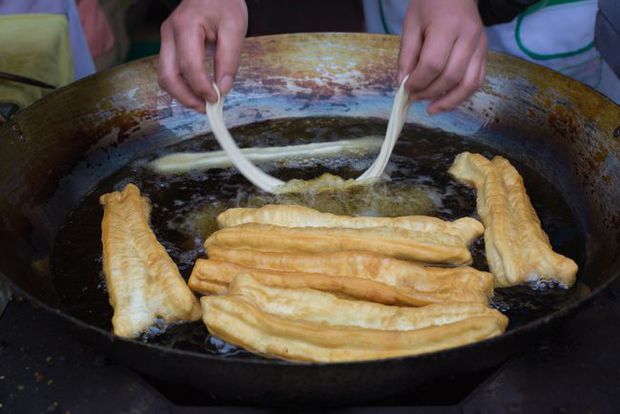 How to use oils for good health
– It is recommended to use glass or ceramic pots for oil because they are more stable. Limit oil storage in cans and plastic bottles because plastic can dissolve in cooking oil. Especially in high temperature environment, plasticizers will have chronic toxicity, even cause cancer.
– Buy a small bottle of oil, enough to use: FEMALEIf the house does not have many people to eat, do not buy a large barrel of oil, oil cannot be stored for long, the longer it is left open, the greater the possibility of damage. Oil does not breed bacteria but is "afraid" of being oxidized. The oxidation of lipids in the oil not only reduces the nutritional value of the oil, destroys the unsaturated fatty acids, but also accelerates the human aging process due to the large production of free radicals when consumed. .
Source and photo: Sohu, Eat This
You are reading the article
5 bad habits when using cooking oil can harm health, even cause cancer that many people have, especially the last 2 that few people avoid

at
Blogtuan.info
– Source:
Kenh14.Vn
– Read the original article
here