Business
A saver is a 'loser', a high-paying job is not necessarily rich
Robert T. Kiyosaki is the author of the famous book "Rich Dad, Poor Dad". In the book, he advocates financial independence through investing, real estate, business, and proper use of finances.
According to him, the rich make money from smart investments, not debt. Besides being financially savvy, they actively invest in knowledge and skills to enhance their earning potential.
"Old Dad, Poor Dad" was published decades ago but is still one of the financial books worth reading. 2 years ago Kiyosaki added some new perspectives on finance in its 20th anniversary issue.
Here are those views:
The saver is still a "loser"
Kiyosaki writes: "Today, savings interest rates in many countries are even negative. That's why savers are all 'losers'."
According to the author, bank savings in some countries are considered a joke because even though the deposit is insignificant, the depositor is still considered to be losing money every year. He thinks it's still better to research and invest in other areas than to leave money "dead" in a savings account.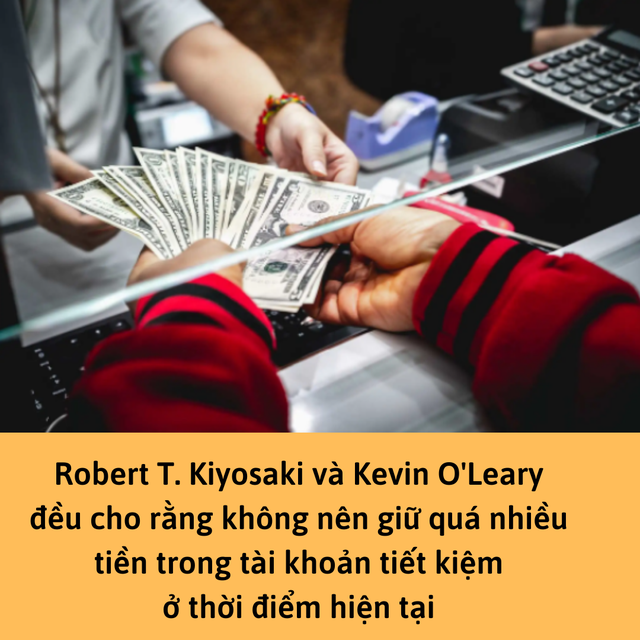 Millionaire Kevin O'Leary has a similar view. Recently, he shared: "The most important thing Americans can do in times of high inflation like today is to avoid keeping most of their money in a low-interest savings account. You don't get much interest. Inflation right now is above 6%. So you're actually losing money every 12 months."
The businessman, who owns $400 million, added that at a young age, he learned that banks are not the best place to keep cash because this form "lays" very little interest. The millionaire said that instead of saving, he learned to invest.
A high salary does not necessarily make you rich
Kiyosaki says that a well-paying job means two things: You're working for the money, and the taxes you pay are likely to go up.
"A lot of people pay income tax at 50%. The higher the salary, the higher the rate. So my point is that having a high-paying job doesn't necessarily make you rich."
College degree is no longer so important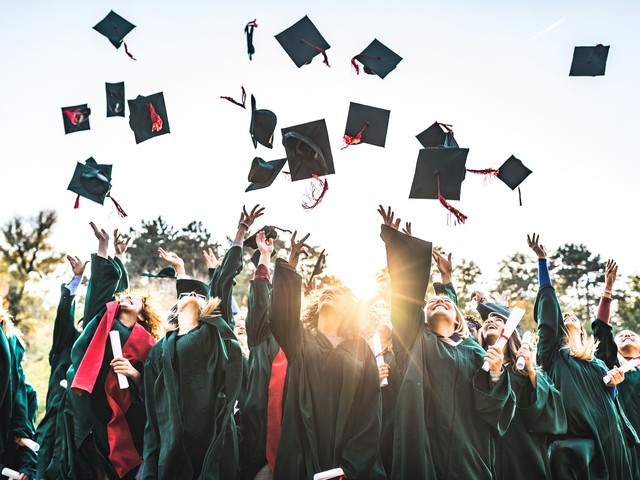 According to Kiyosaki, higher education is not the only path and no longer guarantees high-paying jobs as it used to be. The reality is that many employers are looking for candidates who do not have an excellent degree or record, but have a spirit of learning, adaptability and creativity.
Money is the number 1 fear most of us have
According to Kiyosaki, our number 1 fear is tied to money and that is even more true with the current pandemic affecting the world economy. With the bankruptcy or shutdown of businesses, many millions of workers globally are falling into financial difficulties. That exacerbates their fear of lack of money, even if it's just to cover everyday needs like rent or bills.
Learn to make quick and accurate decisions
"The quicker you make decisions, the more likely you are to seize the opportunity before everyone else," writes Kiyosaki. Many decisions are now made in microseconds, he said. "If you can't decide, you'll lose the race. Learning to decide quickly and accurately is a necessary skill to survive in the current volatile economy," he added.
Source: Inc, CNBC
https://cafebiz.vn/tac-gia-cha-gia-cha-ngheo-nguoi-gui-tiet-kiem-la-loser-lam-viec-luong-cao-chua-chac-da-giau-20220429151106061. chn
You are reading the article
A saver is a 'loser', a high-paying job is not necessarily rich

at
Blogtuan.info
– Source:
cafebiz.vn
– Read the original article
here