Thị trường
Appliances are 70% off, iPhones are down by nearly ten million
Appliances are up to 70% off, iPhones are heavily discounted
On the occasion of the holidays of April 30 and May 1 of this year, many electronics supermarkets have launched promotions and strong discounts to attract customers. Many TV items, air conditioners, refrigerators, washing machines with discounts from 20-40%. Household electrical goods such as electric cookers, blenders, irons, ovens, electric stoves… are discounted from 40-70%.
Tech items are also heavily discounted during this holiday. At some electronics supermarkets in Hanoi, many iPhone models are discounted from 12-50%. Remarkable, iPhone 11 recorded a record-breaking price reduction of up to VND 8.8 million for the 128GB version and VND 8.3 million for the 64GB version. Besides iPhone, Macbook is also reduced by 5.5 million dong, laptop is reduced by 3-5 million dong.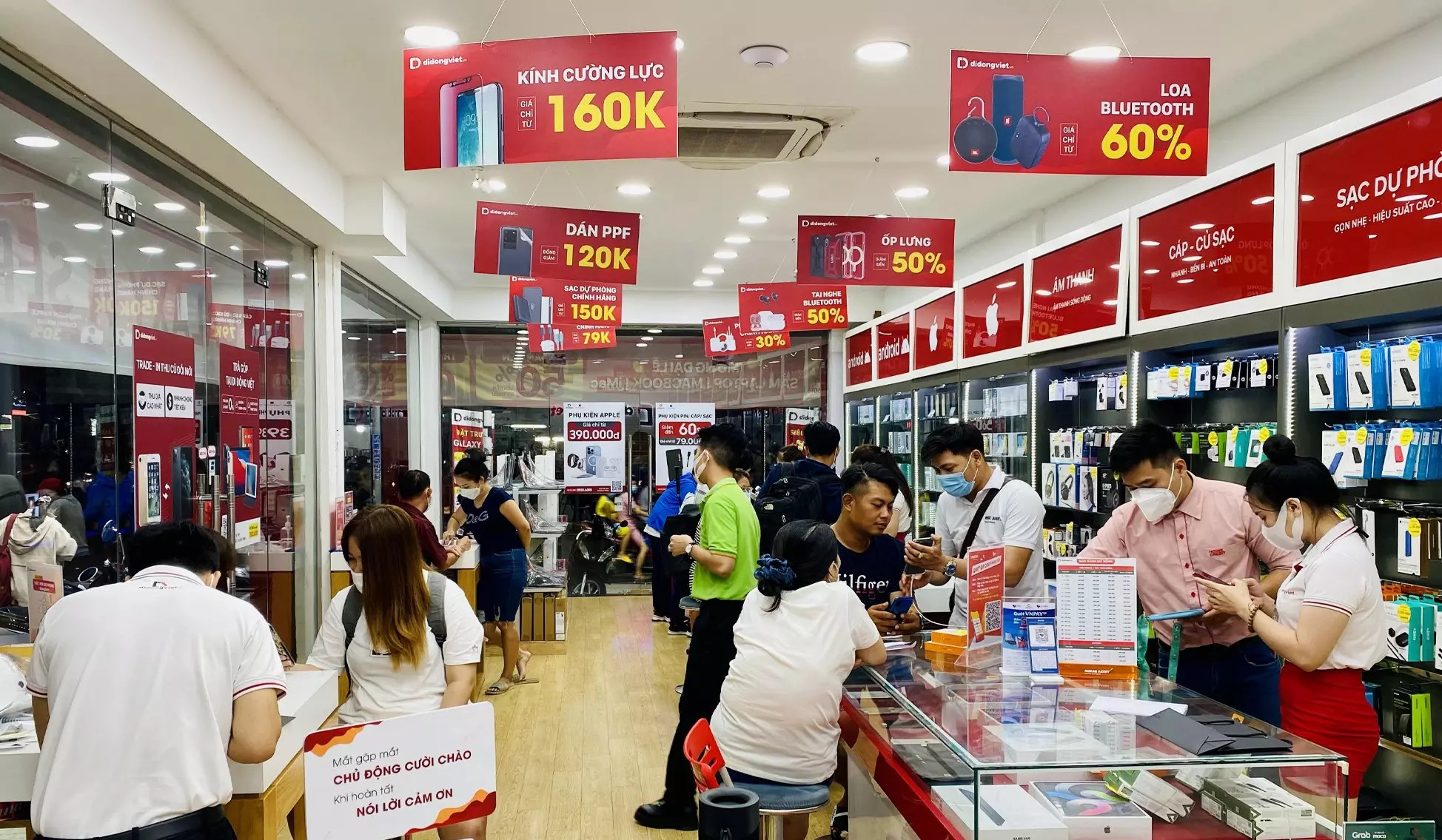 Seafood attracts goods, crab prices increase
Types seafood Popular with people on the holidays of April 30 and May 1 this year, the price was pushed up. In which, the price of sea crabs increased unprecedentedly. As noted by PV Nguoi Lao Dong, on April 30, each large crab costs 300,000 – 400,000 VND; Small-sized sea crabs "market goods" are also priced from 400,000-600,000 VND/kg (6-10 fish per kg).
Similarly, the demand for raw crabs and shrimps increases during the holiday, so brick crab and some types of shrimp increase in price. Zing said that, at noon on May 1, the first class brick crab in Bac Lieu cost 700,000 VND/kg, 4 crabs/kg 600,000 VND, an increase of 50,000-70,000 VND; Meat crabs of 2 type/kg are priced at 500,000 VND, 3 are priced at 450,000 and 4 are priced at 350,000 VND, an increase of 30,000 VND/kg. In Soc Trang, giant freshwater prawns of 4 type/kg cost 500,000 VND/kg, an increase of 50,000 VND. Black tiger shrimp of 20 pieces/kg is priced at 300,000 VND, 30 pieces/kg is priced at 240,000 VND, an increase of 20,000 VND.
Lobster deep discount
Person lobster farming in the South Central provinces are facing difficulties. Shrimp came to harvest but could not be sold, prices dropped. VTV information, before the Lunar New Year, the price of grade 1 cotton lobster to 2.1 million VND/kg, blue lobster over 1 million VND, but currently, grade 1 cotton lobster from 1kg or more/head costs less than 1, 2 million VND/kg; Grade 1 green lobster costs 630,000 VND/kg.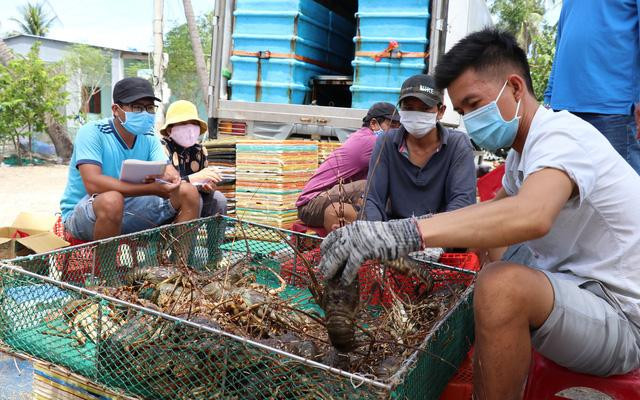 The price fell, but it was also difficult for fishermen to sell because nearly 3 months ago, traders almost stopped buying for export. Currently, 80% of lobster production is exported through unofficial channels to China, only about 20% is consumed in the domestic market.
Live hog price increased, approaching 60,000 VND/kg
Recently, the price of live hog has increased, approaching 60,000 VND/kg. According to Dan Tri Newspaper, live hog prices in some northern provinces increased by 2,000-3,000 VND/kg compared to the previous week. Specifically, grade 2 live pigs are priced from 51,000 to 53,000 VND/kg, grade 1 is from 54,000 to 56,000 VND/kg.
The high price of animal feed is the main reason for the increase in hog prices in recent days. Protein-containing foods increased the most, increasing by about 100,000 VND/bag compared to the previous year. In particular, some provinces and cities in the South are suffering from African swine fever, making it difficult for people to raise livestock.
Prices of ducks and chickens have increased, there is a shortage of goods
Sharing with PV Dan Viet Newspaper, many traders said that currently, the price of our chickens has increased, but the goods are quite scarce due to the pressure of high prices of animal feed, many farm owners stop raising or reduce their flocks. The price of chicken Minh Du sold at farms is 80,000 VND/kg. The price of Lac Thuy curry chicken in Hoa Binh, Son La, Phu Tho… reached over 100,000 VND/kg. The price of grade 1 cane chicken sold at farms in Hanoi and Bac Giang reaches about 100,000 VND/kg. The price of black-bone chicken sold in Cao Bang, Yen Bai… ranges from 100,000-120,000 VND/kg. The price of chicken Tien Yen (Quang Ninh) is from 120,000-150,000 VND/kg. Industrial chicken prices in Bac Giang, Thai Nguyen… from 34,000-35,000 VND/kg.
Meanwhile, the price of duck meat is still high, the consumption of goods at the farms is favorable. In the Northern regions, the price of hybrid ducks is around 48,000 VND/kg. The price of butter duck is over 40,000 VND/kg. In the southern regions, the price of super meat duck sold at farms in Dong Nai, Binh Phuoc… is around 45,000 VND/kg.
Gas prices fell sharply at the same time
Retail gas prices in the country from May 1 fell sharply according to world gas prices. The popular reduction is from 29,000-31,000 VND for each 12kg gas cylinder, pulling the retail price down from 487,000-507,000 VND/12kg bottle.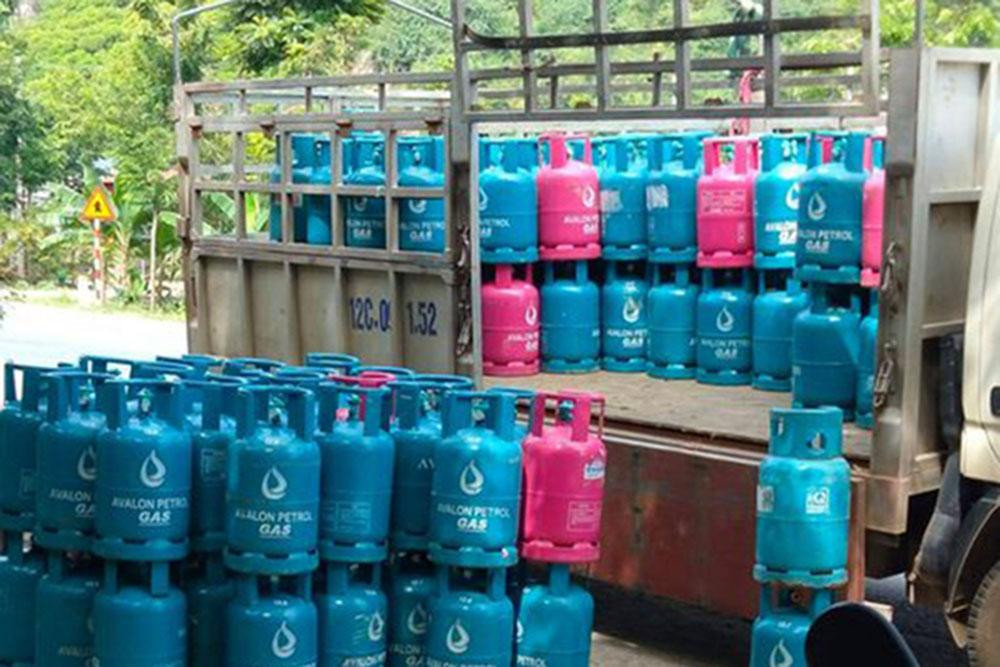 This is the second time in 2022 that domestic gas prices have dropped sharply. Since the beginning of the year, gas prices have decreased twice with a total of 37,000 VND / 12kg bottle and increased consecutively with a total of 72,000 VND / 12kg bottle.
Durian price increase
Currently, traders come to the garden to plant durian farmers in Phung Hiep district (Hau Giang province) buy fruit at the price of 50,000 – 55,000 VND/kg depending on the variety, nearly 10,000 VND/kg higher than the same period last year. According to Hau Giang Newspaper, after deducting all costs, each durian tree gives an income of more than 5 million VND.
Durian is a perennial plant that requires high cultivation techniques. After 4 years of planting durian trees, they will begin to bear fruit, the larger the tree, the higher the yield. The average yield for a 6-year-old tree is 150-200 kg/year.
Airfares close to the 30/4-1/5 ceremony turned around and dropped sharply
Close to the holiday 30/4-1/5 this year, Airfares suddenly fell sharply, "free fall" at some stages and there was a clear difference. If many flight routes from Ho Chi Minh City to tourist destinations are very expensive, even some flights are sold out in a day (on April 30), from Hanoi, the fare drops sharply and is abundant. . The round-trip ticket price from Hanoi to Phu Quoc is only 2.4 million VND, good time, including taxes and fees, a decrease of over 60% compared to the previous average of about 7 million VND. The round-trip airfare from Hanoi to Ho Chi Minh City is only about 2.2 million VND, no different from weekdays and halved compared to before.
This is a strange development that proves that the trend of traveling is different now. If on the occasion of the 30/4 holiday every year before the epidemic, companies were very crowded with groups, now the trend of tourism has changed, family guests, traveling in groups, so they book the service themselves. While, travel businesses often hold a series of 20-30 tickets in a row, until the last minute no customers are forced to sell, causing the price to drop sharply.
Hanh Nguyen (Synthetic)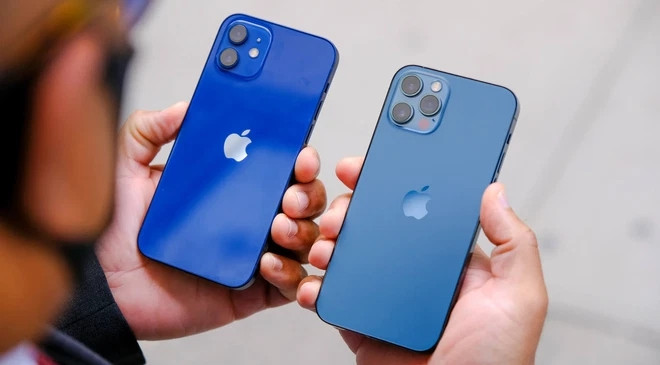 You are reading the article
Appliances are 70% off, iPhones are down by nearly ten million

at
Blogtuan.info
– Source:
vietnamnet.vn
– Read the original article
here