Đời sống
Expanding Covid-19 vaccination for children aged 5-12
Recorded at Dung Tien Commune Primary School (Vinh Bao District, Hai Phong City) on April 28, there were 4th graders and 5th graders participating in the first phase of Covid-19 vaccination. The majority of parents had Children in the category of being vaccinated against Covid-19 brought their children on time for screening.
Ms. Pham Thi Thuong – parent of student Pham Hoang Anh, grade 4E3, Dung Tien Commune Primary School (Vinh Bao District, Hai Phong City) shared, when teachers informed about the vaccination schedule for her children and her family. I am also very confused, wondering whether to vaccinate my child or not.
But with the advice of teachers and medical staff, the family is also assured. Moreover, her family has an older child in grade 9 who also received the injection and did not have any health problems, so the family decided to register for the injection.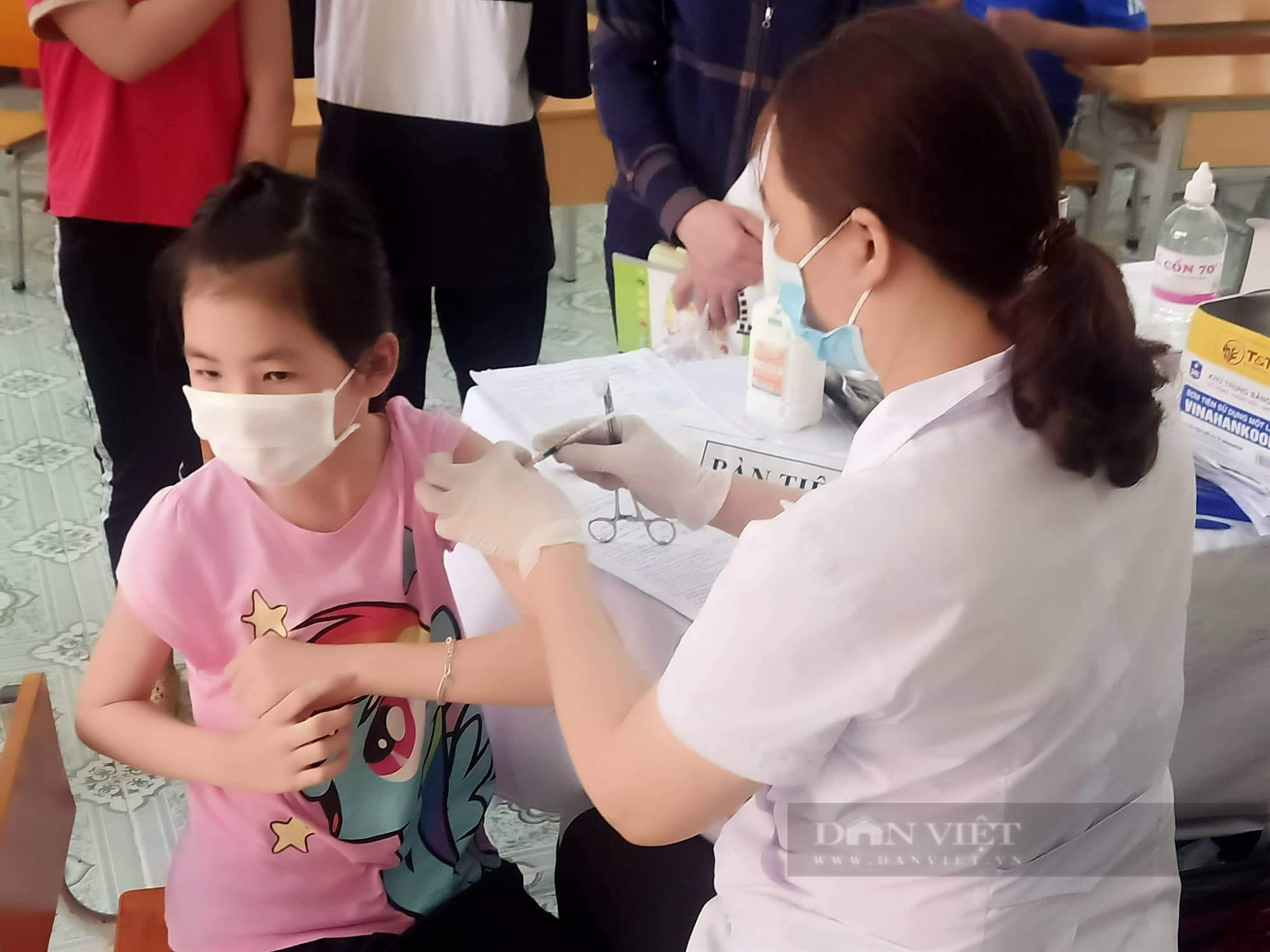 There are also many children in the area of ​​vaccination who are afraid to talk about injections. Ms. Tran Thi Huong, the parent of Vu Van Huan, said that despite being a boy, her son is quite shy. It's scary to talk about injections, this morning when I didn't go to school, I didn't even want to go. But just now, I was examined and consulted by the nurse before the injection, plus the friends who went in for the injection first, asked them all to say that they did not feel pain, so I was confident to sit and wait for my turn.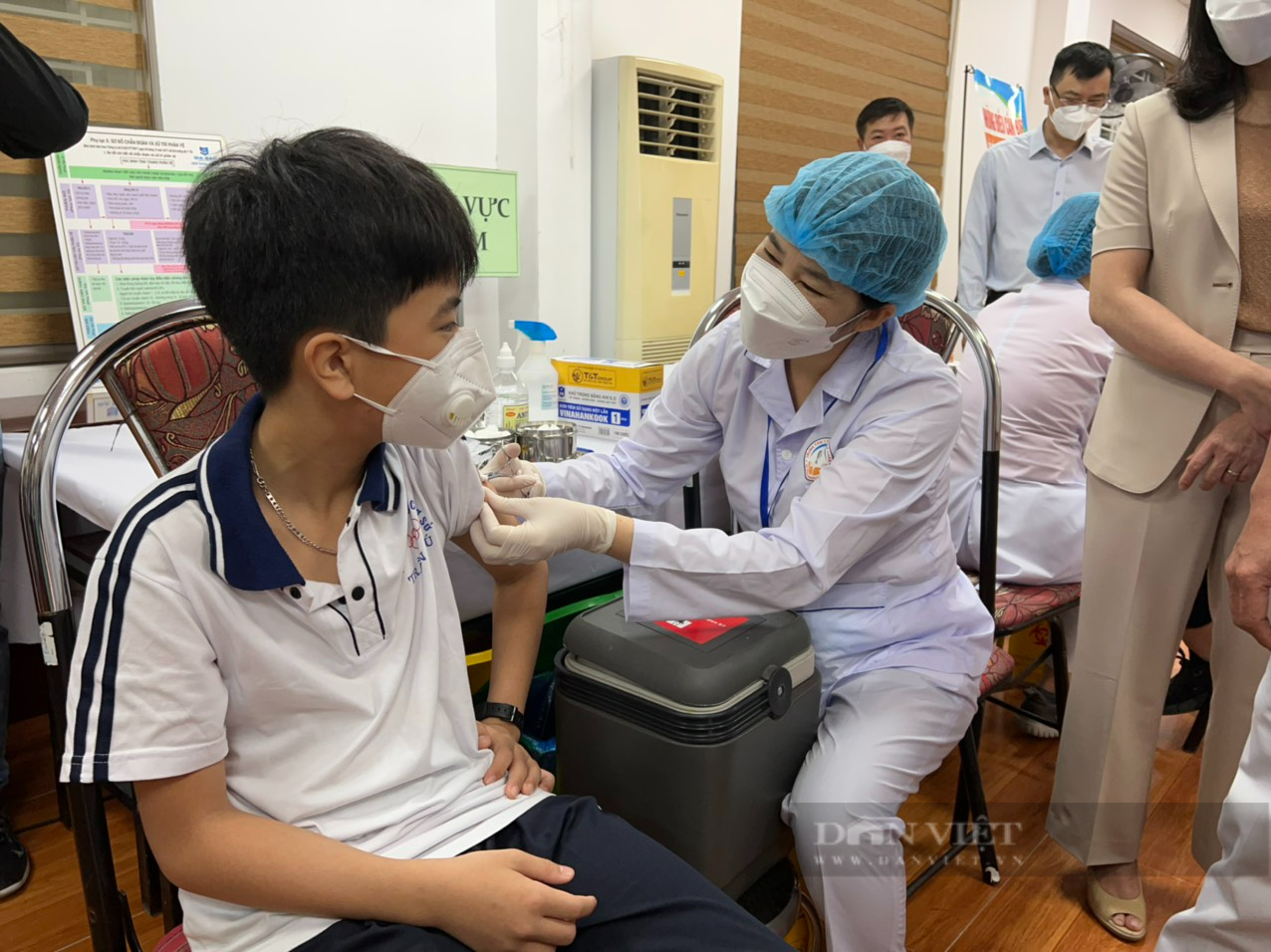 Talking to Dan Viet reporter, teacher Nguyen Xuan Huyen – Principal of Dung Tien Primary School said that Dung Tien school has a total of 852 students, of which about 300 are in the F0 category, 177 are in the first grade. Not included in this injection. The remaining 352 students were eligible to participate in vaccination this morning. However, there are still many students in the list of students who are absent due to various reasons.
"In order to prepare well for vaccination, the school has conducted a survey of parents of all grades, actively developed a plan, investigated and made a list of children in the area by class, examined screening, post-injection monitoring, guidance, reception, data entry, stream distribution, order control, logistics, etc., to ensure the correct content of the industry's instructions," said Mr. Huyen.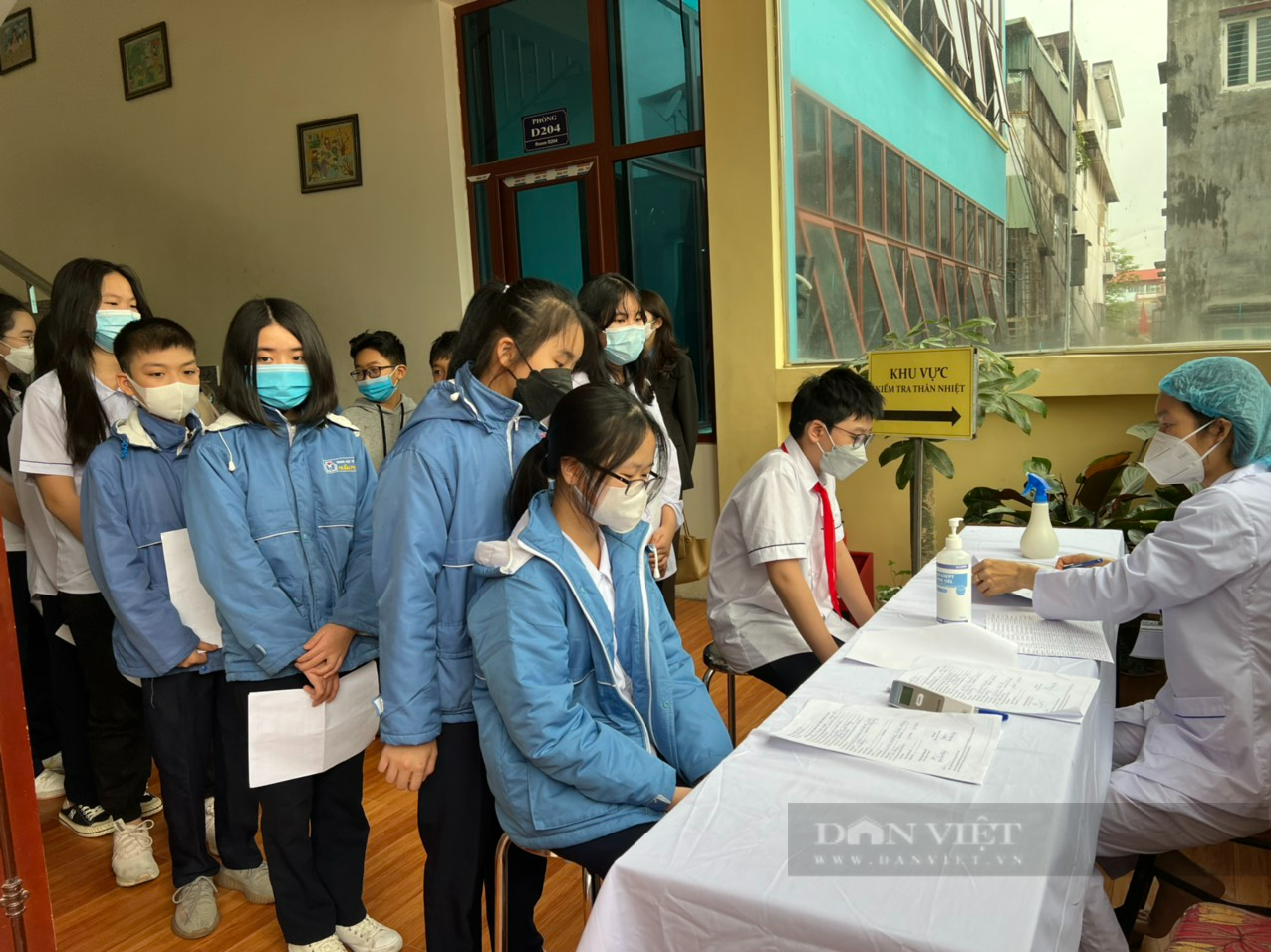 In addition to parents who are ready, actively registering and taking their children to get vaccinated against Covid-19 for their children aged 5 -12, there are still many parents who are confused about not registering their children for vaccination because many different reasons.
Ms. Nguyen Thi Thu Thuy has a child in grade 4D7, Dong Thai Primary School (An Duong district, Hai Phong city) said that her family has 2 children in the age bracket to be vaccinated this time, but she is not ready to order yet. Pen in the consent form to register for child injection. Part of it is also due to the psychology of wanting to hear more, partly because the children are still young, afraid that their children will have pain and fever for many days after the injection like the adults in her family injected before.
"My two children are eligible to participate in this Covid-19 vaccination because they have never been infected with Covid-19. However, I still want to stay. Thuy said.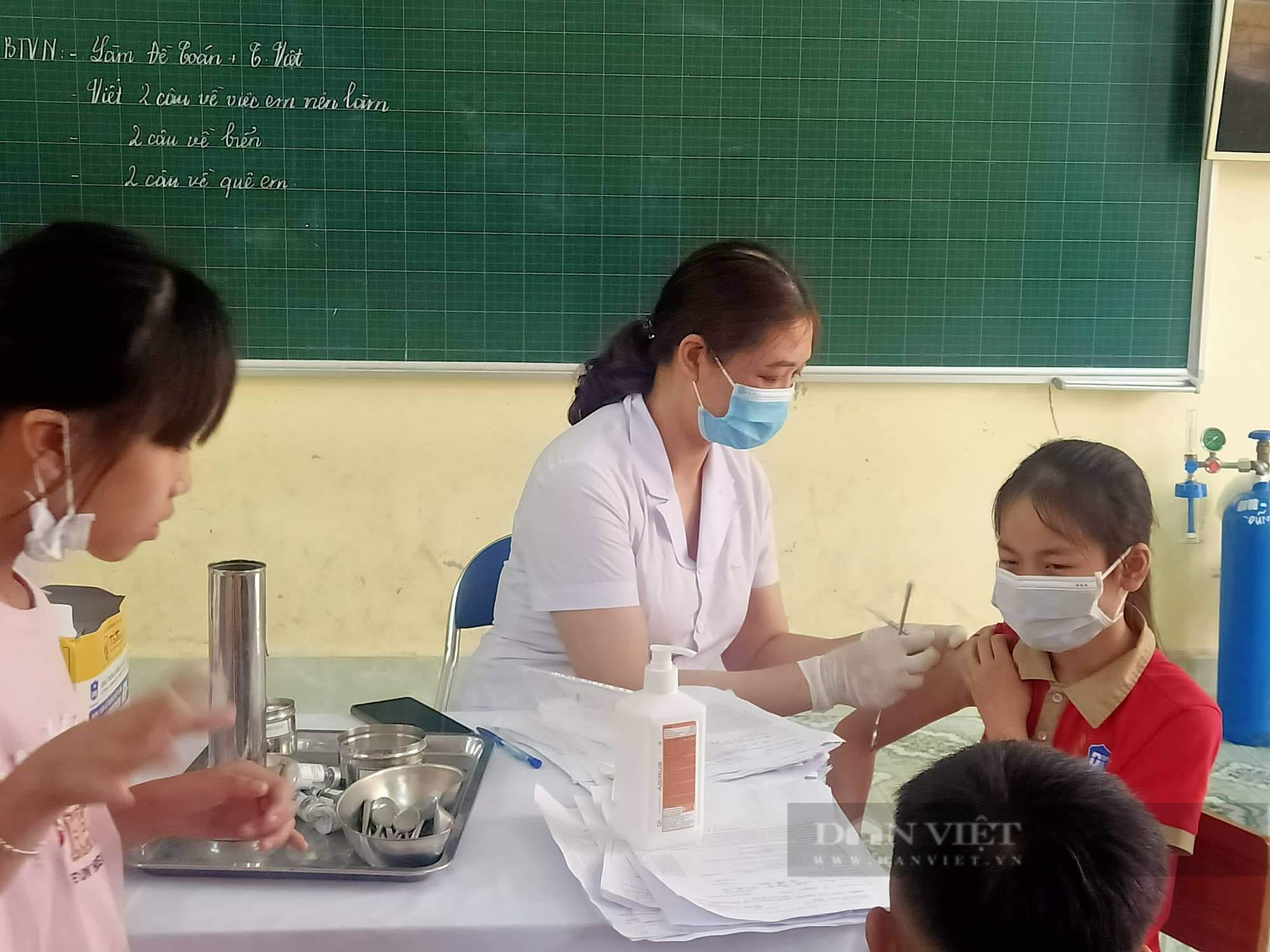 Ms. Tran Thi Phuong (residing in Bac Son ward, Kien An district, Hai Phong) also has a child eligible for Covid-19 vaccination between the ages of 5 -12 years old, this time she wondered, although she had heard She was popular about giving her children the Covid-19 vaccine, but she is still not sure. She is very concerned about the side effects of the vaccine after giving it to the child.
"My daughter just got Covid-19 on New Year's Eve, she already has antibodies against Covid in her body, so I don't want her to get this injection," Phuong shared.
You are reading the article
Expanding Covid-19 vaccination for children aged 5-12

at
Blogtuan.info
– Source:
danviet.vn
– Read the original article
here