On the afternoon of May 3, talking with Reporter of Traffic Newspaper, Mr. Le Tien Dung, Head of Yen Tu National Forest and Monuments Management Board, Uong Bi City (Quang Ninh), said that the unit had just searched and saved one woman fell into the abyss for 7 days.
The victim was discovered in the deep
Specifically, around 9:15 am on May 3, 2022, the authorities of Uong Bi city (Quang Ninh) organized the search and rescue of Ms. Nguyen Thi Bich Lien (SN 1963, residing at plaintiff 3, My Dinh, Tu). Liem, Hanoi) after this woman fell into the abyss 7 days ago.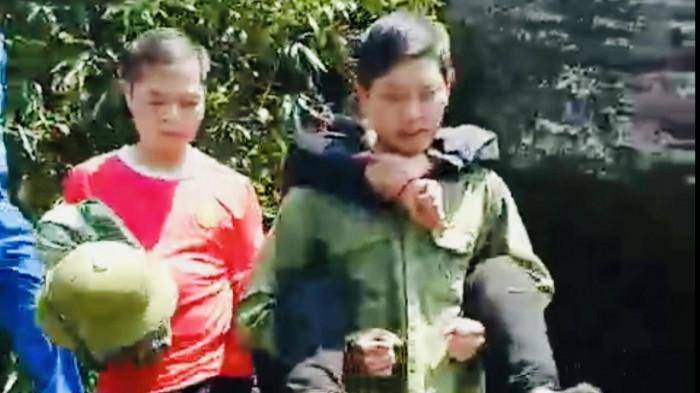 The functional forces quickly brought the victim to resuscitation after 7 days of starvation
Ms. Lien fell in a deep pool in the area of ​​Dong Pagoda from April 27 to May 3. As soon as the woman's cry for help was detected near the area of ​​Dong pagoda belonging to Yen Tu scenic spot, officials from the Yen Tu National Forest and Monuments Management Board, pagoda… and some sales staff. here coordinated to search and save Ms. Lien.
After her health gradually recovered, Ms. Nguyen Thi Bich Lien told the authorities the cause of her fall and how she struggled in the abyss.
According to Ms. Bich Lien, on April 27, she went to Quang Ninh and went to worship Buddha at Dong Pagoda. When she went down a section, she suddenly felt a little tired, so she sat down to rest near the railing of the Dong pagoda.
Due to a drop in blood, she leaned on the railing and when she got up to continue, she was suddenly stunned, falling to the area about 30 meters below. Fortunately, Mrs. Bich Lien fell into an area with many trees, so no serious injuries occurred…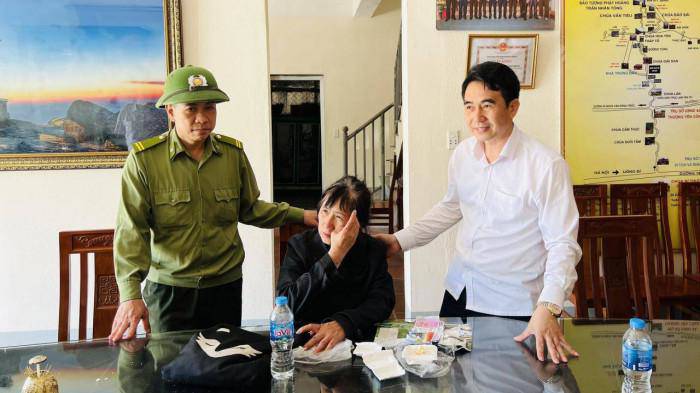 The victim's health gradually recovered and recounted the 7 days of eating wild leaves and holding his breath in the abyss
According to Ms. Lien, when she fell into the abyss, she cried for help and tried to cling to the tree, but fell down another part.
After the strong impact, Ms. Lien fainted. When she woke up and found herself in the abyss, Ms. Lien panicked and continued to call for help. But because the area was deserted, the mountainside was deep, and due to heavy rain and strong wind, no one heard Ms. Lien calling for help.
Fortunately, when she fell, Lien's bag still had a few rice cakes and a bottle of water, and she ate more fern leaves to endure.
At about 9am this morning, she continued to cry for help and was fortunately heard by the management authorities, so she was saved.
According to the leader of Yen Tu National Forest and Monuments Management Board, the victim's health has gradually stabilized.
You are reading the article
Falling into Yen Tu cliff, a woman was saved after 7 days of eating wild leaves to hold her breath

at
Blogtuan.info
– Source:
Eva.vn
– Read the original article
here