Tech
From a ridiculous idea to a successful promotional campaign for the iPhone
March 2015 – six months after the launch of the iPhone 6, Apple launched the "Shot on iPhone" campaign and attracted the attention of millions of smartphone users worldwide. The campaign was born to show off the new, impressive camera on Apple's phones. The photos appearing in the campaign are of 77 iPhone users in 25 countries, regardless of model.
Apple invites everyone to post their best photo on social media with the hashtag "ShotoniPhone". The company then selects the best panels by category to display on over 10,000 signs worldwide. They are also used in newspapers, magazines and television commercials.
Leverage user-produced content
Prior to the "Shot on iPhone" campaign, Apple was known as a brand associated with innovation, dreams, inspiration, hope, and imagination. The company has shown that it is always more concerned with customer experience than sales goals. In recent years, the psychology of communication has changed, one of the reasons being technological advances affecting the way an individual collects information and communicates. Entertainment services also developed, the Internet and social networks diverted people's attention away from traditional advertising.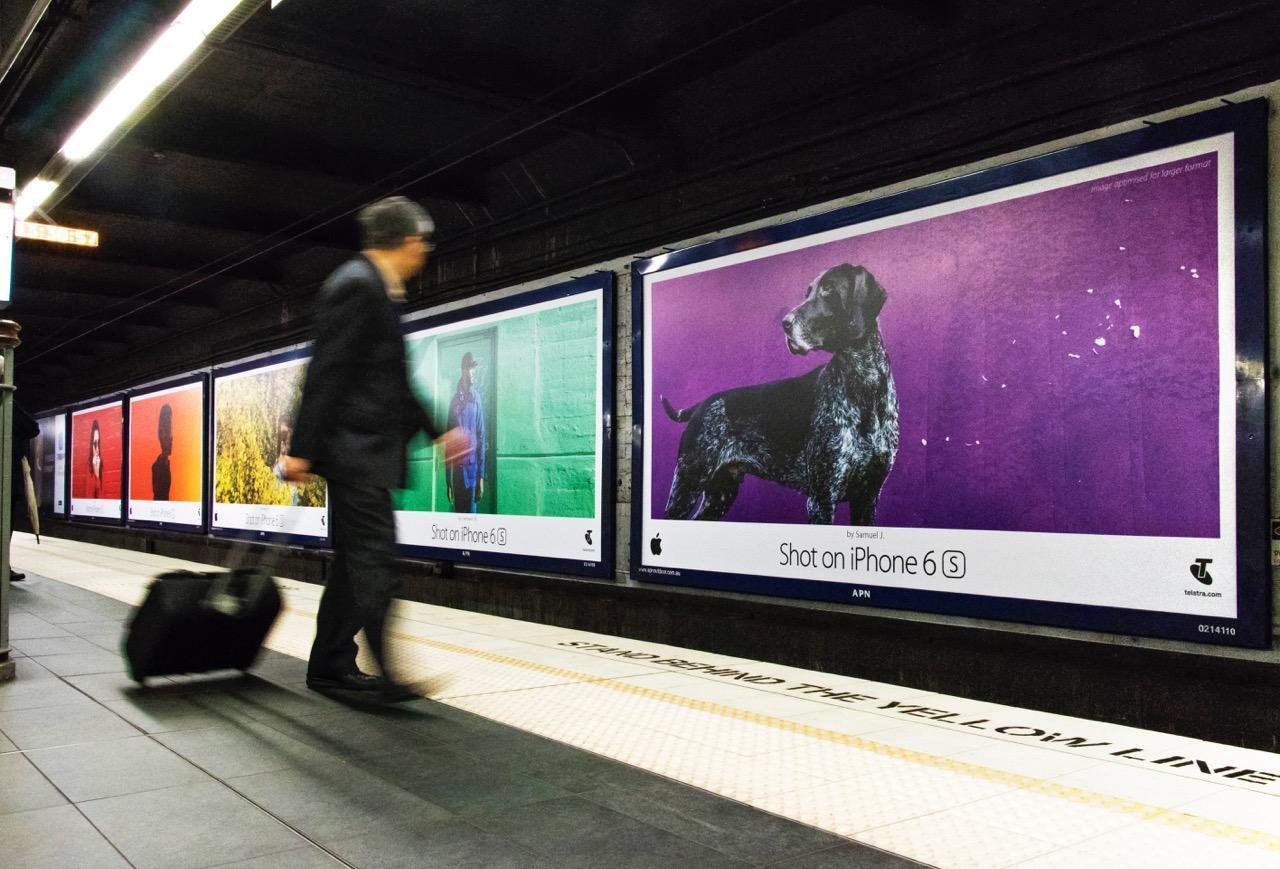 Today, with so much information and so many options to choose from, it's very difficult for marketers to entice their target audience. They resort to a method of content marketing, in which businesses reach audiences through blogs, events, websites, images… However, Apple makes the idea more novel with "Shot in iPhone".
Instead of producing content for customers, Apple uses their content in the form of photos and short videos. Since the camera on older iPhone models was criticized for its image quality, the "defective apple" smashed all criticisms with the iPhone 6's ability to take photos through the campaign. It only focuses on photography, so it seems to be aimed at people who use images to enhance personal identification on social networking platforms.
Apple encourages people to join the campaign and post photos, creating a new trend. While the campaign went viral thanks to the hashtag "#shotoniphone", iPhone users in particular and iPhone in general formed a feeling of "privilege" of being part of the trend, thereby contributing more content.
Not only that, but their images are not only shared in their personal networks, but also have the opportunity to reside in Apple's world library, appearing on large signs everywhere. So, no matter if you are a "hands-on" or professional photographer, everyone wants to participate.
Some users often question the truthfulness and reliability of modern advertising messages because they believe that the intentions of companies are simply profits. For this reason, many customers tend to respond more positively to a genuine advertisement from everyday users of the product – the basis of which "Shot on iPhone" is formed.
Moreover, Apple understands that the marketing strategies of its competitors are overwhelming users and wants to provide an "escape" for them in a world filled with advertising. Apple directs users' thoughts to the joy of capturing the moment, completely different from advertising that directs users to purchase.
Alternatively, the company may have looked at recent studies that show users are happier from experiences than from material possessions. As a result, Apple focuses on advertising the experience that the iPhone offers, rather than the device itself. Their ultimate goal is still to sell products, but the advertising message focuses on the adventures that users go through and thanks to a quality camera, they will record and share those moments.
6 years, 23 million photos
The results of the campaign can be easily measured by photos with hashtags on social networks. On Instagram alone, there are more than 23 million public posts. Apple has adjusted its strategy to match the brand personality, where customer experience comes first.
For the "Shot on iPhone" campaign, Apple cleverly blends traditional and online marketing. According to TBWA Media Arts Lab, more than 24,000 leaders mentioned the campaign and 95% were positive. Apple does not stop at iPhone 6 but continues to maintain the campaign in the next iPhone generations, showing that the campaign's data is very positive. Apple proves that the iPhone camera is not only getting better every day, but the photos taken from the iPhone also mean more than a thousand words. In other words, the "Shot on iPhone" campaign promotes simplicity but creativity because images are much more expressive than words, especially when they are the user's own work.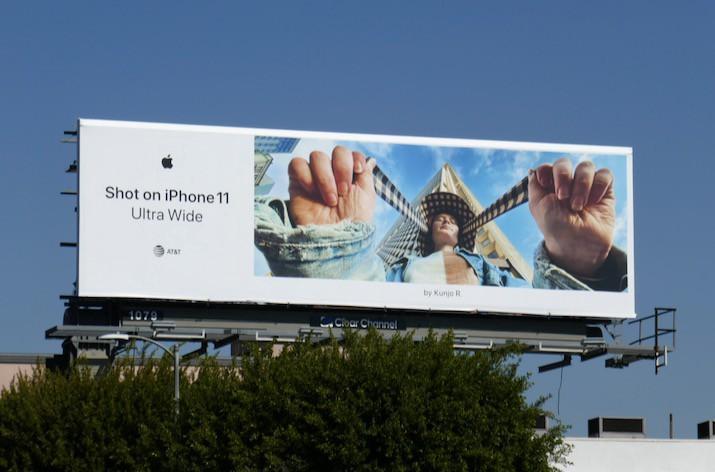 "Shot on iPhone" is a "ridiculously simple" idea, Mr. Myhren admits, based on the behavior they see on a daily basis on social media: posting photos with hashtags. By enlarging those photos to hang outdoors, Apple has both demonstrated the ability to take photos of the iPhone and the people using it and become an inspiration to other authors.
The company also integrates "Shot on iPhone" with important events such as when Australia voted to approve same-sex marriage, International Children's Day, etc. Thanks to its growing popularity, "Shot on iPhone" expanded to other platforms. other platforms such as TikTok, Instagram Stories, short films, music movies, etc.
In fact, Apple has a relatively different way of using social networks than other companies. For example, on the two official Twitter and Facebook pages, "apple defect" does not post anything about the product, although sometimes still runs ads. They also don't post much social media content and most of it relies on user content. Apple's Instagram page is purely a photo from the "Shot on iPhone" campaign.
Although not comparable to "Think Different" – the greatest advertising campaign in Apple history, "Shot on iPhone" also resonated. The "Shot on iPhone" campaign received the prestigious Outdoor Lions Grand Prix prize of the Cannes Lions International Creative Festival. Apple creates a cohesive user community. Users not only take pictures but become part of the brand. When they see their photos or videos posted, they feel like they are contributing a part to the company's success. Apple and users are basically as one. Above all, user-generated content leads to trust and credibility. It has greater impact and higher engagement than self-produced images.
Along with the 2015 "Shot on iPhone" campaign, Apple sold more than 231 million iPhones, 62 million more than the previous year. Of course, the difference of 62 million is not only thanks to the campaign, but there is no denying that "Shot on iPhone" has a big impact. People all over the world talk about the contest, iPhone users enter while others follow and even become Apple users. Apple is one of the most valuable tech companies, and it does so in part through its user-driven marketing efforts.
You are reading the article
From a ridiculous idea to a successful promotional campaign for the iPhone

at
Blogtuan.info
– Source:
genk.vn
– Read the original article
here