In fact, we all know that mind games not only help children stay away from unhealthy entertainment methods, but are also effective for parent-child bonding, both educational and attractive. guide, help children develop brain, exercise intelligence and social skills.

3 benefits of games for intellectual development in children
Besides learning, parents should combine for children to play games that stimulate intelligence, help children develop comprehensively both physically and mentally.
Problem-solving skills
Different from normal games, smart games require children to use many brain functions along with ingenuity to be able to learn and play with ease and excitement.
This is one of the very important skills to help children deal with problems that occur in daily life from surrounding relationships and situations that require decision-making.
The skills required to solve problems include: analysis, communication, decision making and understanding the problem one is facing.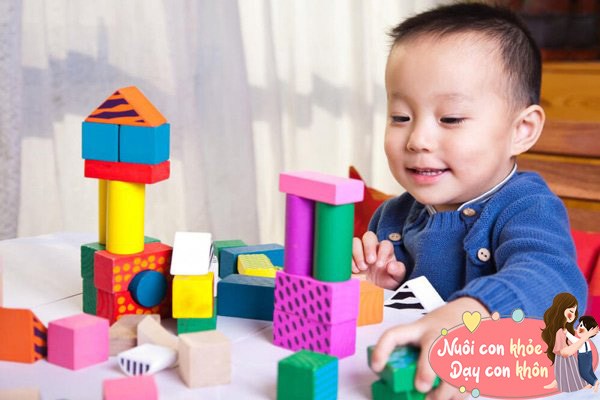 Intellectual games are one of the means to help children train their intelligence effectively.
Practice abstract thinking
Many parents expect a lot from their children but want them to grow up, smart and healthy. The period of children from 2 to 12 years old is extremely important in the development of the mind and thinking.
Abstract thinking helps children improve the brain's reasoning ability and the ability to handle situations. Skills in abstract thinking include: understanding concepts, analogies, judgments, and inferences.
Increase memorization
One of the skills that helps children learn quickly, from which they will perceive the difference between objects or people that children come into contact with.
There are some games that force children to look quickly and remember quickly such as observing pictures and retelling details in pictures, looking at pictures and putting together pictures or sudoku,… Memory skills will be very helpful in the process. children's future learning.
In addition, children can also distinguish or recognize people, objects and events that have been exposed to in a short time. This is very useful in life.
4 games to help children exercise memory and intelligence
Try to let your child play brain-stimulating games that are both fun and help them be smarter and more creative.
Assembly game
Age: Suitable for children from 2 to 4 years old
Function: All aspects of your child's development including shape recognition, color recognition, creativity, spatial awareness and much more. Building blocks is the most basic brain game for children that parents can let their children play from a very early age.
How to play
– Show your child the different color blocks and sizes. Then you let your child explore the building blocks and let her imagination run wild.
– Parents can start with basic shapes and color blocks for younger kids and then upgrade to Lego building blocks or abstract things for older kids.
– Create simple patterns with blocks, let your toddler try to imitate assembling patterns. This is a simple way to help your child observe patterns.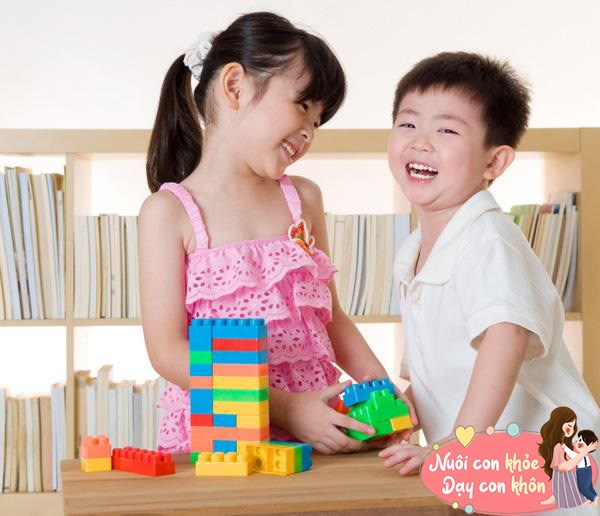 Building blocks is the most basic brain game for children that parents can let their children play from a very early age.
Puzzle game
Age: This is a game that stimulates intelligence, suitable for children from 2 to 8 years old.
Puzzle solving can be a fun game for your whole family during picnics or weekend get-togethers.
Function: Puzzle solving is a game that helps develop spatial awareness, coordination, problem solving, fine motor and cognitive skills. This is a very simple brain development activity so you can play with your child whenever you want.
How to play
– There are many different types of puzzles for you to choose for your child such as tangrams (ancient jigsaw puzzles originating from China) and puzzle boards for children.
– For older kids and adults you can try Scrabble, Sudoku, crosswords, logic puzzles and even Rubik's cubes. Puzzle solving is definitely a fun and effective brain test for any age.
– Parents can also make their own puzzle pieces by arranging the wooden slats in a row, pasting a family photo on these bars.
– Use scissors to cut out the cardboard and put the pieces together to create a complete picture.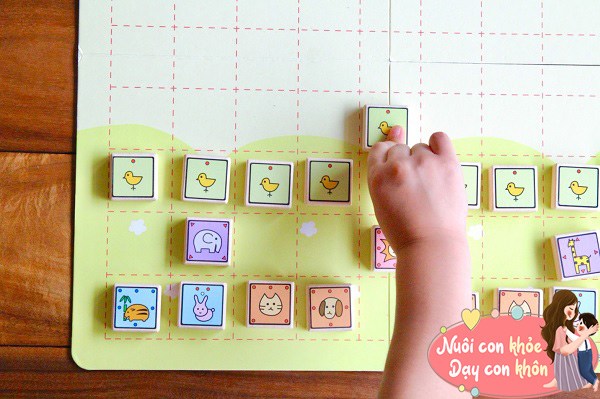 Some games designed with strange colors, shapes, and sizes also help children increase their memory ability.
Storytelling game
Age: Suitable for children from 6 to 12 years old.
This is one of the most fun games you can organize for a group of kids or play with family members.
Function: There are many benefits from this game, including increased confidence, improved thinking ability, improved learning and observation, decision making and creativity. This is fun game for the whole family anywhere and anytime.
How to play
– Each person will tell a story together, but only one sentence at a time is allowed. Eg:
"Once upon a time, there was a beautiful princess who lived in a splendid castle…"
– "The princess has big round eyes, bouncy blonde hair and pinkish white skin…"
– "One morning, the princess had… a pimple on her face!"
– Choose a story or story theme that seems a little weird, weird, and funny to create a sense of attraction that keeps children excited to participate.
– You can also choose a story that the child already knows or create a completely new story.
Memory game
Age: Suitable for children from 5 to 12 years old
Memory booster game helps to improve memory in very fun and interesting way.
Function: Memory games help exercise the child's brain, improve concentration, enhance cognitive function, train memory, enhance observation and attention.
How to play
– There are many types of memory games that you can play at home such as simple matching activities for young children, increasing or decreasing the complexity by varying the number of elements.
– Identifying pictures from randomly drawn pictures is a fun game that can be played at home.
– When one person mentions an object, the next person repeats that object and adds another object. The idea is to repeat all the elements that the person before your turn said. Keep playing that circuit until someone loses because they can't think of words to fill in the blanks.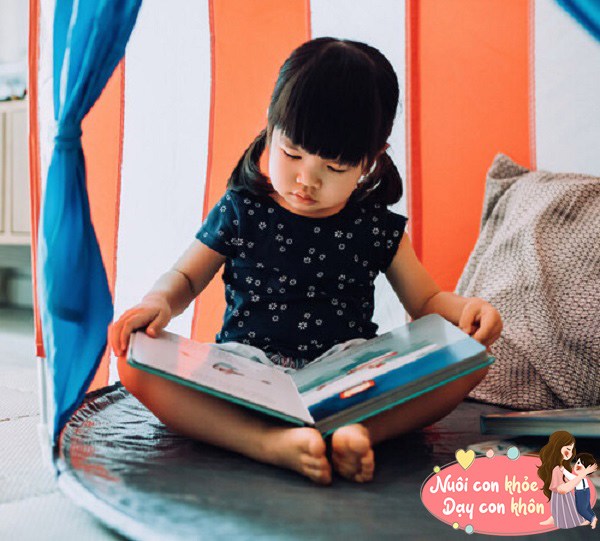 Picture books and pictures are also good means to help children develop intellectually.
You are reading the article
How to make children smarter? 4 simple and fun memory booster games

at
Blogtuan.info
– Source:
Eva.vn
– Read the original article
here