Drama stage used to be a familiar spiritual dish of the people of Ho Chi Minh City in general. However, at the present time, the theater stage is no longer in its golden age as before. The competition of entertainment forms, the explosion of webdrama makes theater viewers sparse.
In particular, the impact of the Covid-19 epidemic made the burden of People's Artist Hong Van with the Phu Nhuan Drama Theater even heavier. That's why she decided to let the Phu Nhuan Drama Theater take a new turn, no longer performing weekly but switching to touring, serving holidays and Tet.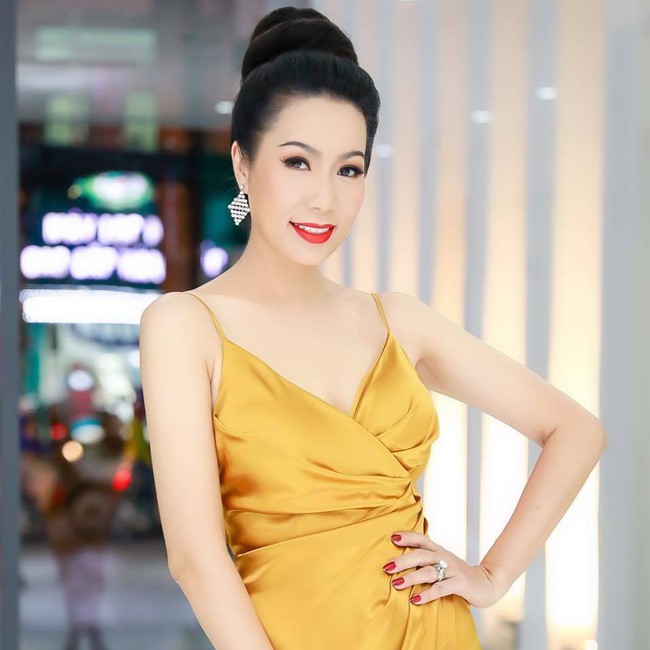 However, that burden was carried by Meritorious Artist Trinh Kim Chi when he accepted the job to support the maintenance of the Phu Nhuan Drama Theater.
Share with Vietnamese peopleMeritorious Artist Trinh Kim Chi said: "Hong Van and I also discussed a lot about how to operate and plan to maintain and develop Phu Nhuan Drama Theater. Ms. Van also shared difficulties and challenges. The situation that Phu Nhuan Drama Theater will face. Therefore, we need to develop a very specific plan so that everything goes on the right track."
Accordingly, after taking over, Phu Nhuan Drama Theater will be named Trinh Kim Chi Stage. Actors of Kim Chi stage, plus famous actors of Phu Nhuan – Hong Van stage, will invest in many good plays to serve the public.
"The current plan has been drawn up. But currently we are waiting to sign a contract with the Cultural Center of Phu Nhuan District, so we cannot share it publicly. When the signing is complete, we will deploy it. At this time, I cherish many plans, but things are not yet done. If I say it out and can't do it, it will make my artists and fans disappointed. Therefore, I will have a press conference. announced when everything is fine," said Meritorious Artist Trinh Kim Chi.
Although she cannot announce her plans for the future Phu Nhuan Drama Theater, she shows that she is very determined and will go to the end to make this place a destination for theater-loving audiences in Ho Chi Minh City.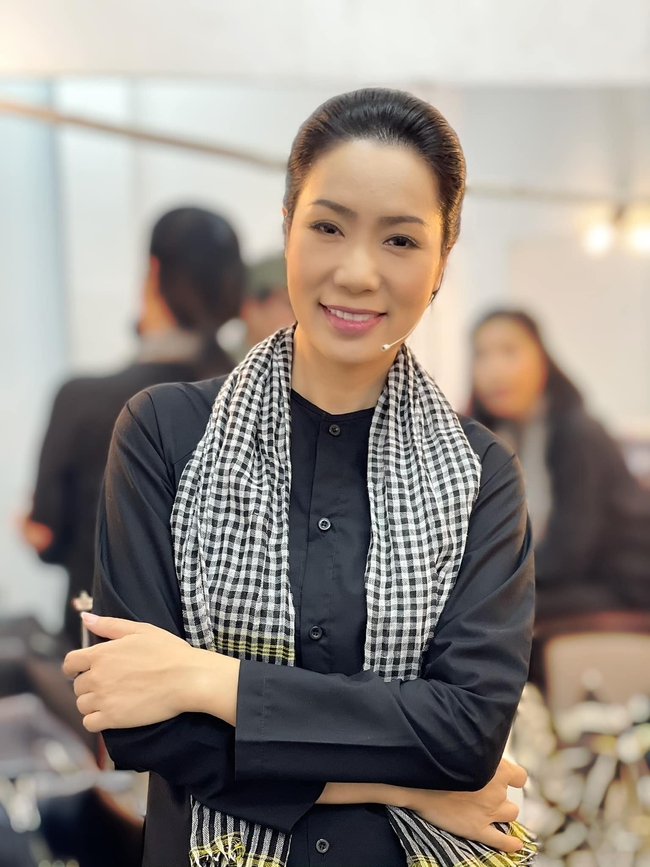 "I want to maintain the stage from the bottom of my heart. Now I don't dare to talk about profit or loss anymore. When deciding something, I prepare myself mentally and have to have other support to maintain the stage. I don't know how much time, but I will try. Of course, I will have a direction and plan to support more. I hope that Ms. Hong Van will not stop but support us to continue our activities. I want the Phu Nhuan Drama Theater to light up weekly, so that the artists have a place to live. Of course, everything will be difficult, but seeing that the artists are supportive and excited to maintain the stage. In Phu Nhuan drama, I have more motivation and determination," added artist Kim Chi.
Also according to Meritorious Artist Trinh Kim Chi, the idea of ​​​​organizing plays and going on tour is in line with the trend, but it is extremely beneficial for artists because they have to run shows, making it difficult to achieve performance quality. Therefore, it is necessary to have a fixed place for them to operate regularly to maintain the fire with the profession.
She hopes that the director of Phu Nhuan District Cultural Center will create all conditions for her to continue to keep the familiar cultural enjoyment point of the people of Phu Nhuan district in particular and TPHC.M in general. Over the past 22 years, this place has been lit up with so many dramas that are loved by the public, she will try her best to keep this stage active.
You are reading the article
"I want the Phu Nhuan theater stage to light up every week"

at
Blogtuan.info
– Source:
danviet.vn
– Read the original article
here