Lobster farmers have difficulty
Lobster is an object of large-scale marine farming, concentrated in two provinces of Phu Yen and Khanh Hoa. Currently, these two provinces have about 140,000 lobster cages, with an output of about 2,000 tons/crop.
Over the past 2 months, China's border closure due to concerns about the COVID-19 epidemic has made a large number of lobsters unable to be exported, while many new shrimp farmers are also hesitant due to the price of seed and fuel. increased, leading to an increase in the cost of shrimp farming.
Xuan Thanh – a place known as the farming area and also the area where traders come to buy the largest lobster in Phu Yen, but over the past 2 months, the atmosphere of lobster sales here has always been quiet.
In the morning, large-scale lobster farmers like Mr. To (Xuan Thanh ward, Song Cau town, Phu Yen) only bring bait to the cage to feed the shrimp and then return, even though 30 out of 80 commercial lobster cages of the company he has reached the age of sale. Every day, the cost of feed for 140 shrimp cages is up to nearly 6 million VND.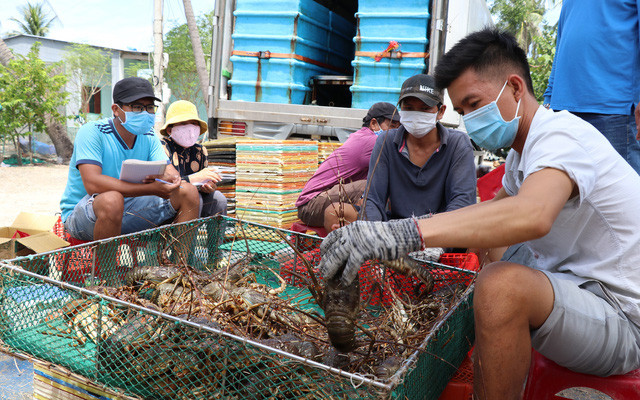 Lobster farmers in the South Central provinces are facing difficulties. (Illustrated photo – Photo: VNA)
Before the Lunar New Year, the price of grade 1 cotton lobster to 2.1 million VND/kg, blue lobster over 1 million VND, but now grade 1 cotton lobster from 1kg or more/head costs less than 1.2 million VND/head. kg; Grade 1 green lobster costs 630,000 VND/kg. The price fell, but it was also difficult for fishermen to sell because nearly 3 months ago, traders almost stopped buying for export.
In the two provinces of Phu Yen and Khanh Hoa, the production of blue and green lobsters reaches around 2,000 tons per year. The cost of each lobster cage per day is from 80,000 to 150,000 VND/day.
In large lobster farming areas in Phu Yen, Khanh Hoa, households raise at least 50 cages, as many as 300 cages. Therefore, the cost of lobster feed per day is a burden for fishermen if the frozen lobster market lasts for a long time.
Branding and raising the value of lobster
Currently, with 80% of lobster production being exported through unofficial channels to China, only about 20% is consumed in the domestic market. The crux of the problem is that people are too dependent on one market. Therefore, how to export lobster officially and to other countries is a problem for localities, businesses and the seafood industry.
One of the efforts to achieve this goal is to re-plan the farming area with stable production, build a brand and link chain, to increase the value of lobster.
Recently, cotton lobster in Phu Yen has been granted a geographical indication protection title by the Intellectual Property Department – Ministry of Science and Technology. This is an opportunity for Phu Yen province to expand the market for cotton lobster consumption, increase the quality and value of commercial shrimp.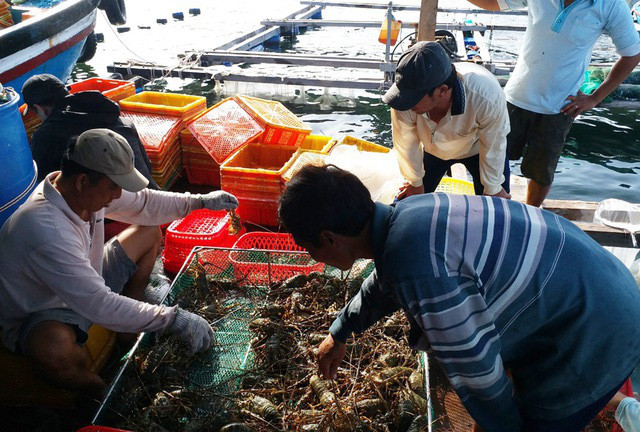 Currently, with 80% of lobster production being exported through unofficial channels to China, only about 20% is consumed in the domestic market. Illustration – Photo: Dan Tri.
Song Cau town, Phu Yen province has about 774 hectares of lobster farming, with the main shrimp varieties being cotton lobster and green lobster. When commercial cotton lobster is confirmed, geographical indication is an important condition to improve product value. Therefore, local authorities are promoting the establishment of Lobster Associations, community farming groups and many solutions to support shrimp farmers.
Phu Yen currently has more than 2,200 households raising cotton lobsters with nearly 35,000 commercial cages, the harvest is estimated at 150 tons/year; The revenue is about 3,000 billion VND per year, but the farming activities of the fishing households are still small, odd, and lacking in connection. The construction of a geographical indication management system at the production and trading establishments of Phu Yen cotton lobster products will create conditions for linking production along the value chain.
"Consumers will easily accept the product, and even be highly appreciated by consumers compared to other products of the same type on the market. This is the most important condition for the development of a product's brand." Mr. Tran Le Hong – Deputy Director of the Department of Intellectual Property, Ministry of Science and Technology said.
The current consumer trend of the market always requires products to have clear origins; trademarks are protected. The protection of geographical indications for Phu Yen cotton lobster will create confidence in consumers about the product because this is a commitment that the product is produced under a strict and safe process, thereby stimulating Consumers buy products and encourage them to produce and expand markets.
Consumption of lobster in the domestic market is warming up
A positive signal from the beginning of April until now is that the domestic market for lobster products is warming. The on-site export of lobster shells through tourism is vibrant again, which is considered the salvation for the current lobster output.
The price of cotton lobster and blue lobster purchased by traders currently ranges from 900,000 VND to more than 1.7 million VND/kg, depending on different types and sizes of lobsters. The retail price is from 1.3 to nearly 2 million VND/kg, depending on the type. Although not as high as before the Lunar New Year, the purchasing price is also inching up. The reason is said to be due to increasing domestic demand when tourism to Vietnam reopens.
According to the announcement of the General Statistics Office, international visitors to Vietnam from the beginning of the year to now have continuously increased, increasing by approximately 90% in 4 months compared to the same period last year. Domestic tourists also increased sharply, especially tourism to the sea after the holidays.
Recently, the Ministry of Agriculture and Rural Development has had a project to develop lobster farming and export, striving by 2025, the total farming output will reach 3,000 tons/year, the export value will reach 200 million USD. /five.
In order to expand the official export market of lobster, it is necessary to apply advanced farming technologies to improve productivity, economic efficiency, protect the environment and seafood resources, and trace the origin of lobsters.
Recently, information on Thanh Nien newspaper said that an enterprise in Ho Chi Minh City has signed a contract to officially export live lobsters to Kunming City (China) with an amount of up to 2,000 tons. From now until April 2023. This is the largest official export contract of lobster ever for a domestic enterprise.
(According to VTV)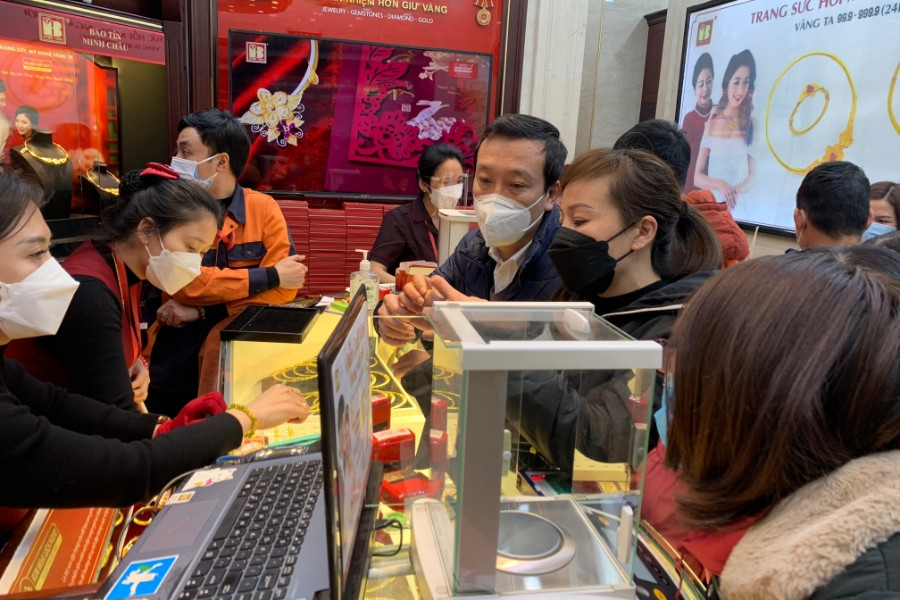 You are reading the article
Lobster price deeply discounted

at
Blogtuan.info
– Source:
vietnamnet.vn
– Read the original article
here