Suggested dinner this afternoon will have the following dishes:
– Stir-fried chicken breast with bell pepper: 40,000 VND
– Spinach soup: 7,000 VND
– Beef sweet potato salad: 45,000 VND
– Cucumber: 8,000 VND
Total: 100,000 VND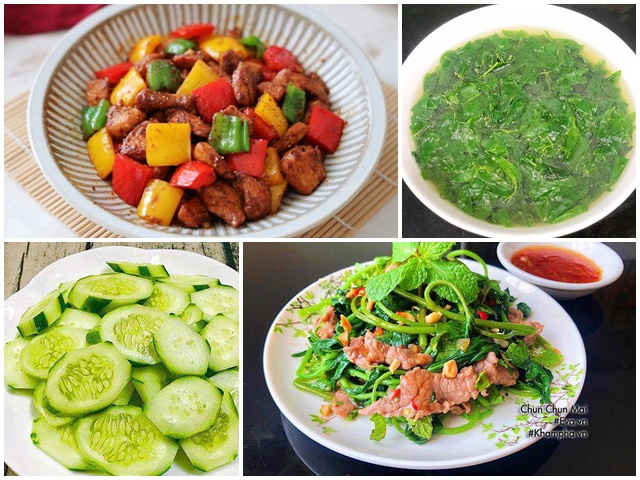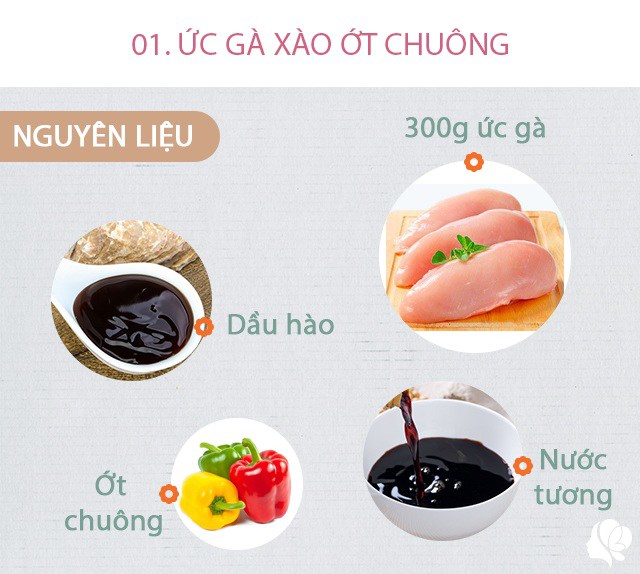 Ingredients: 1 chicken breast, 1 red bell pepper, 1 yellow bell pepper, 1 green bell pepper, 1 garlic bulb, 1 teaspoon light soy sauce, 1 teaspoon black soy sauce, enough salt, 1 teaspoon oyster sauce , 1 pinch of pepper and 1 teaspoon of starch
Wash the chicken breast and cut it into small squares. Put 1 teaspoon of light soy sauce, 1 teaspoon of black soy sauce, just enough salt, 1 teaspoon of oyster sauce, 1 teaspoon of pepper and 1 teaspoon of starch in the chicken bowl. Mix well, add a little cooking oil to lock the moisture so that the chicken breast does not dry out when cooking, marinate for more than 20 minutes.
Peel the garlic, wash and chop it. Bell peppers of all colors, washed and cut into small squares. Put a little oil in the pot, put marinated chicken breast in and fry until golden brown. Place the meat on a plate. Put cooking oil in another pan, add minced garlic and sauté until fragrant. Stir in bell peppers until fragrant.
Season with a little salt and oyster sauce to taste, stir well. Then add the chicken, stir for a minute and then turn off the heat.
Put the fried chicken breast with bell pepper on a plate and then eat it hot with rice, both delicious and attractive, making sure everyone loves it. This type of stir-fried chicken breast is tender, rich, fragrant, and has a bit of spicy pepper, not at all dry.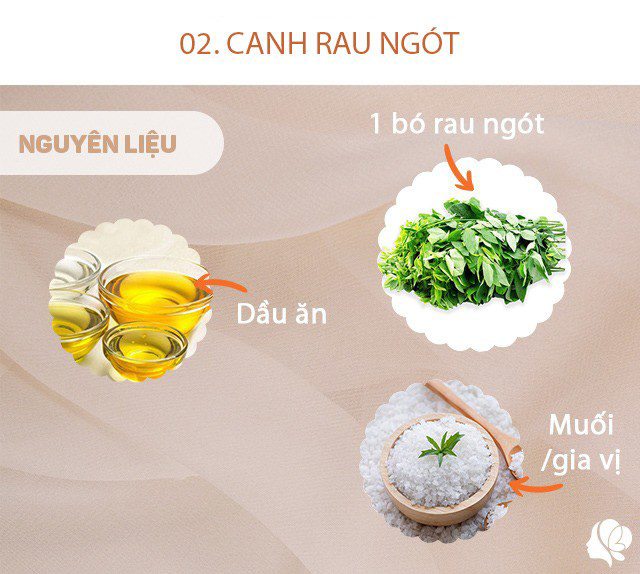 Preparation: 1 bunch of young spinach, cooking oil, salt or spices, just enough soup powder
Spinach leaves, washed. If young vegetables do not need to be crushed, if the vegetables are a bit old, rub a little. Bring a pot of water to a boil, season to taste, then add the coriander to the pot and cook it in a bowl.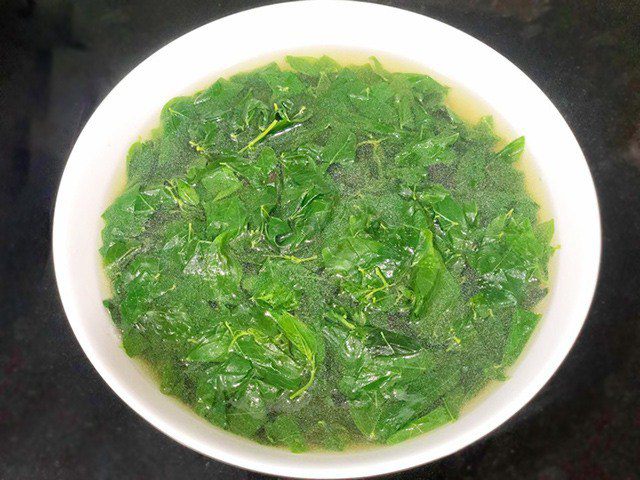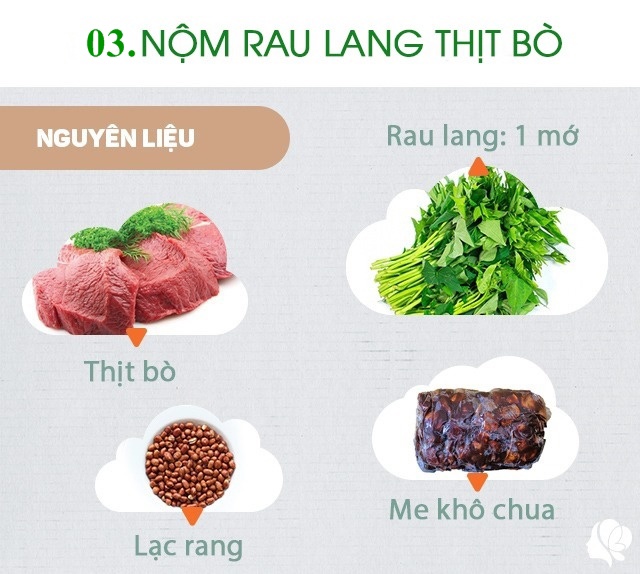 Prepare: – 1 bunch of sweet potato – 150g of beef – 1 small squeeze of tamarind – 30g of peanuts – Basil, garlic, chili – Fish sauce, sugar, salt, cooking oil, seasoning powder, oyster sauce, pepper.
– Vegetables pick up the root, old leaves, take only the young tops. Then wash thoroughly, soak in dilute salt water for about 30 minutes, then rinse, take out to dry. Garlic peeled, washed, smashed, minced. Chilli washed, de-stemmed, chopped. Soak tamarind with 1/2 cup of warm water until soft, then rub the juice through a sieve. Pickled basil leaves, remove old roots, shriveled leaves, wash and drain. Roasted peanuts, peeled and pounded. Wash the beef and cut it into thin slices. Marinate the meat with 1/2 of the minced garlic above, 1 tablespoon of oyster sauce, a little seasoning powder and a little pepper for about 10 minutes for the meat to infuse the spices.
Put 2 spoons of tamarind juice, 2 spoons of fish sauce and 2 spoons of sugar in a bowl and stir to dissolve. Put the pan on the stove. In a dry pan, add 1/2 teaspoon of cooking oil, when the oil is hot, add the remaining garlic and saute until fragrant. Then add the tamarind fish sauce mixture above and cook until slightly thickened, season to taste, then turn off the heat, put in a bowl, add chopped chili to get the sauce mixed with the salad.
Note: You can't make fish sauce, just mix the ingredients of tamarind juice, fish sauce, sugar, garlic and chili. But when distilling will help the salad more fragrant and not watery.
Add 1/2 teaspoon of cooking oil to the upper pan, when the oil is hot, add the beef and stir well. Cook the meat on a separate plate. Bring the pot of water to a boil, when the water boils, add a little salt to the pot to make the vegetables greener. Then add the sweet potato to boil. The water boils again, stir the vegetables, then take them out into the basket, spread them evenly to cool the vegetables quickly and green.
Put the sweet potato, beef in a large bowl, slowly add the tamarind sauce above, mix well, season to taste. Then add chopped coriander leaves, 1/2 place peanuts and mix well. Put beef salad with sweet potato and tamarind sauce on a plate, sprinkle the rest of peanuts on it.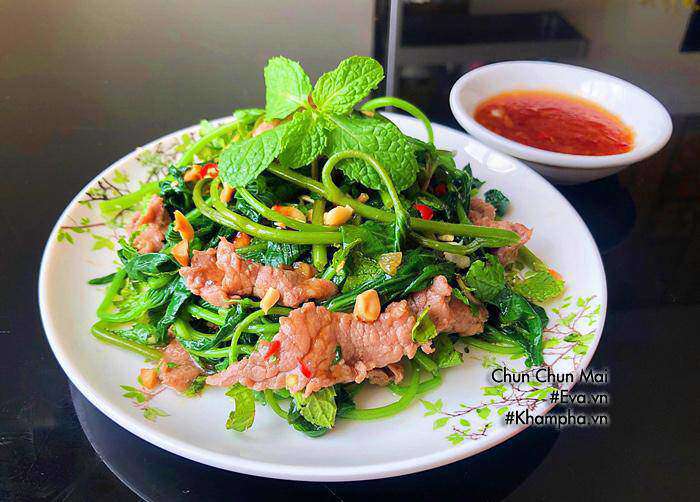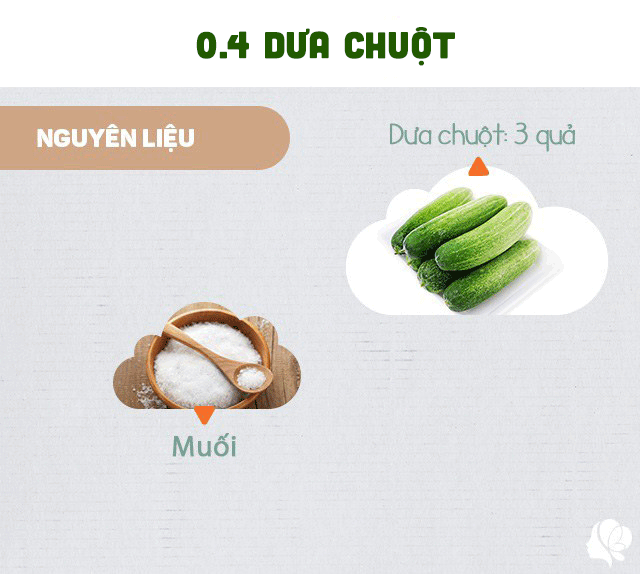 Preparation: 400g cucumber, salt
Soak cucumbers in dilute salt water and then wash them. Peel and slice the cucumber into thin slices and place on a plate.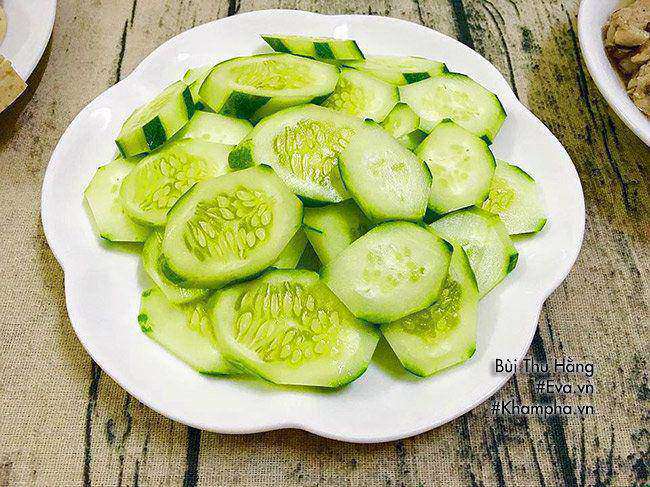 Good luck!
You are reading the article
Lunch is simple, easy to eat, even fastidious people feel craving

at
Blogtuan.info
– Source:
Eva.vn
– Read the original article
here