Tea My Idol known to the audience since the 2008 Vietnam Idol contest and famous songs such as It's very necessary, The day he doesn't come, Don't mention him… However, she rarely participates in entertainment activities after marrying businessman To Van Duc (HCMC) in 2014 and spent many years taking care of her two sons Gia Hy (7 years old). and Hayden (3 years old).
Many people believe that Tra My Idol got married to a rich man, life is too full so there is no need to compete, but she confessed that it is not true. "I was never ambitious, never tried hard enough to do my best as an artist. I have always been like that, if I did it again, it would be the same. After I got married, I was free to do whatever I wanted. I am not greedy, always know enough, have almost no need for myself. I don't go out much so designer clothes, shoes, bags are not a concern." Because all her worries or money is not for herself, but to take care of her two sons. As an example, in a recent share of Tra My Idol, many people have seen that a mother has given all the best for her child.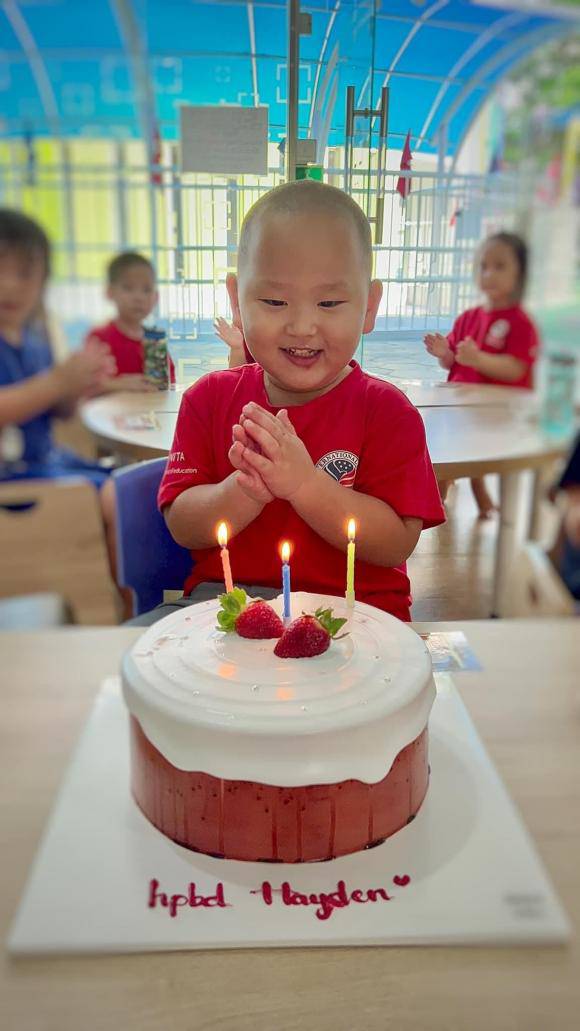 Specifically, in the image of Tra My Idol going to kindergarten to celebrate Hayden's 3rd birthday – her second son, many people quickly realized that the school he attended belonged to the top preschool. 1 in Ho Chi Minh City, even famous in the whole country.
It is an international school that carries the internationally recognized American educational standards, offering only preschool and elementary education. The school that Hayden attended, in addition to providing the American curriculum, is also affiliated with many major educational institutions around the world such as the New England Association of Colleges and Schools, Cognita, and the Northwest Assessment Association. … has good facilities and teachers.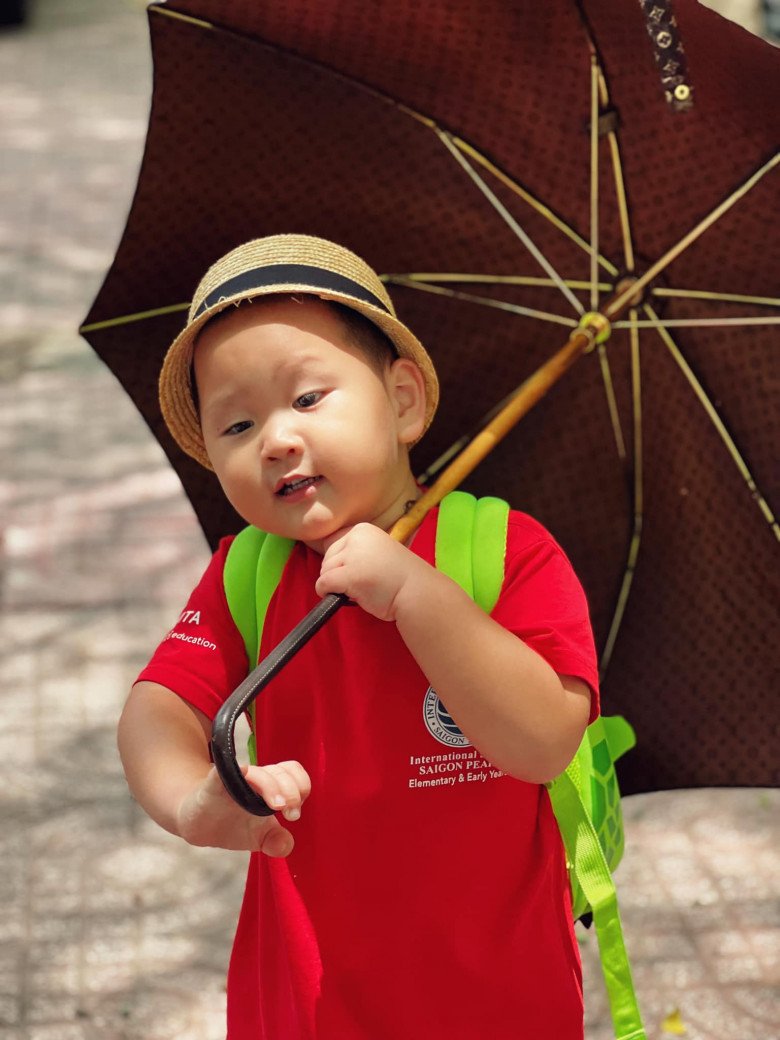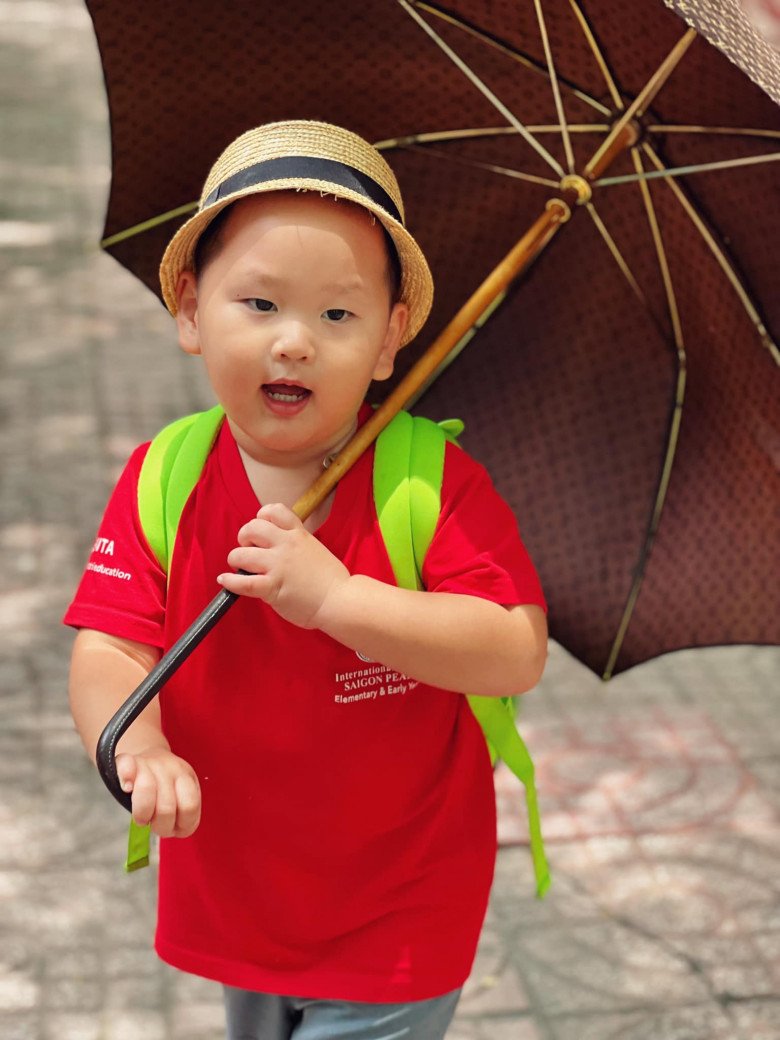 Hayden enjoys going to a good school.
Along with the good quality of education, the school's tuition fees are also not small. Currently, Hayden is 3 years old, which means he is studying in the school's preschool system with a tuition fee of 203,900,000 – 339,500,000 VND/school year. If the boy continues to attend primary school, the tuition fee will be about 445,200,000 – 445,300,000 VND.
In addition, parents have to pay other costs such as registration fee from 25,000,000 VND to 50,000,000 VND, annual accommodation fee about 67,500,000 VND and many other fees. Thus, in order for her son to attend this school, Tra My Idol has to spend an amount of about 300,000,000 – 500,000,000 VND/school year. Not to mention that if the eldest son Gia Hy also attends school here, the mother has to spend a huge amount of money even more. That shows how much investment Tra My and her husband have in the education of their children is huge.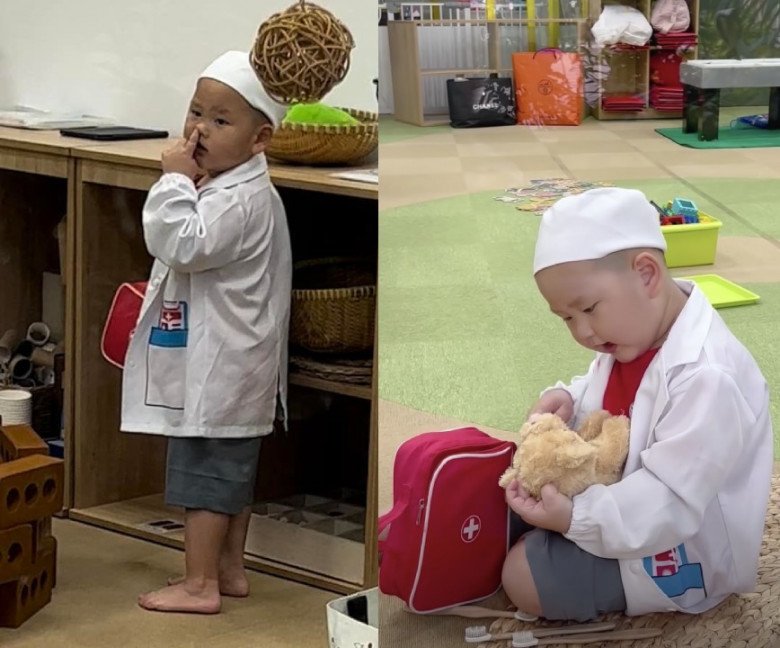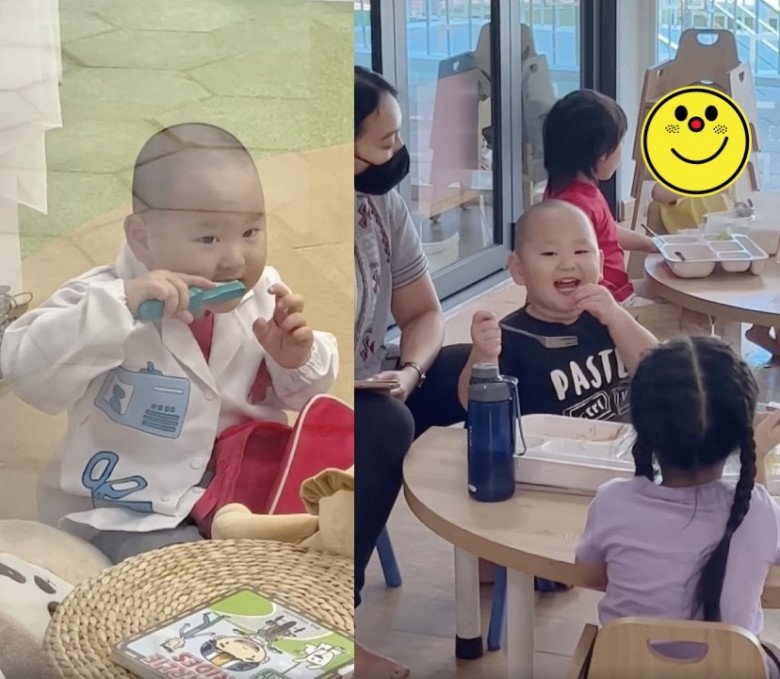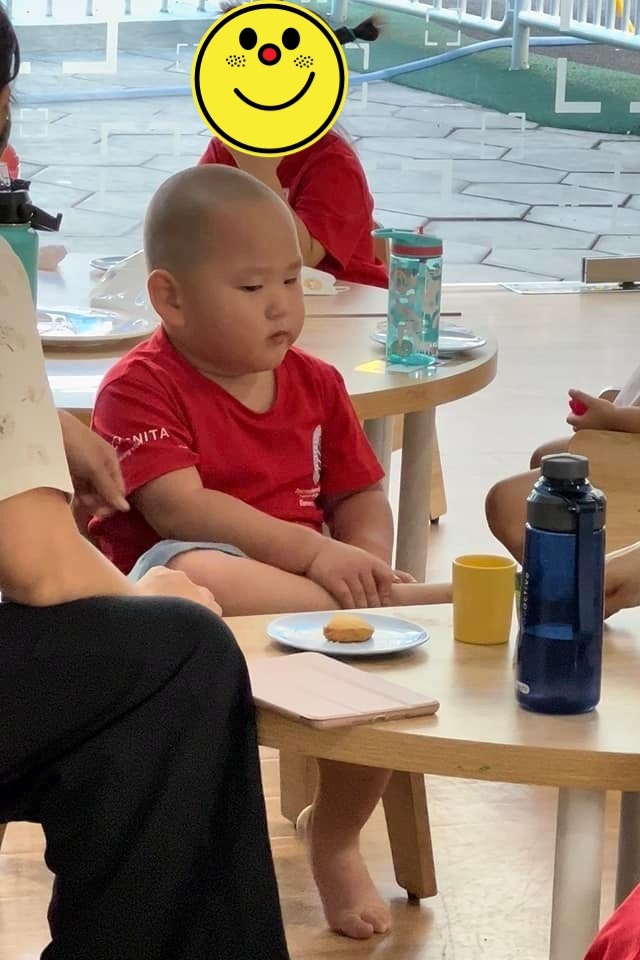 Some pictures of the boy studying at school.
Hayden from a young age has had a lovely, chubby appearance with humorous expressions that amused the audience. Sharing about her second son, the mother admitted that he has expressions, makes jokes, brings positive energy to everyone, but sometimes looks like a young old man. Hayden also seems to be tougher and more resilient than the second brother.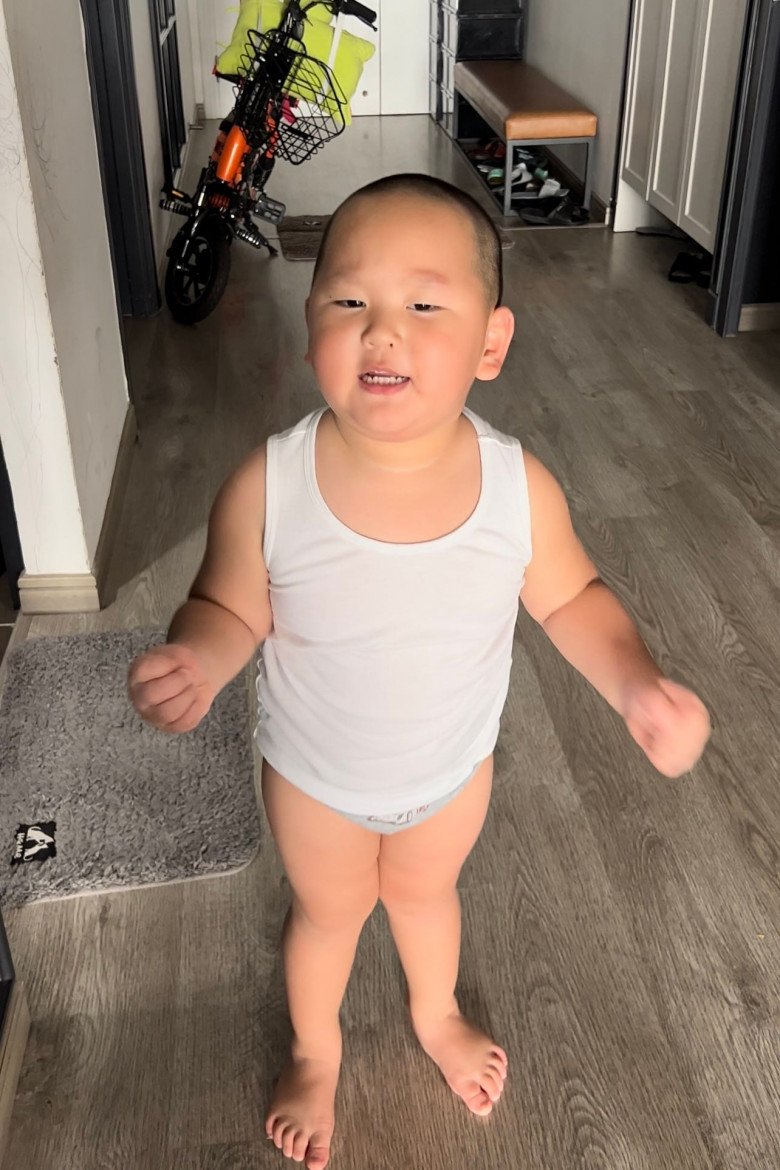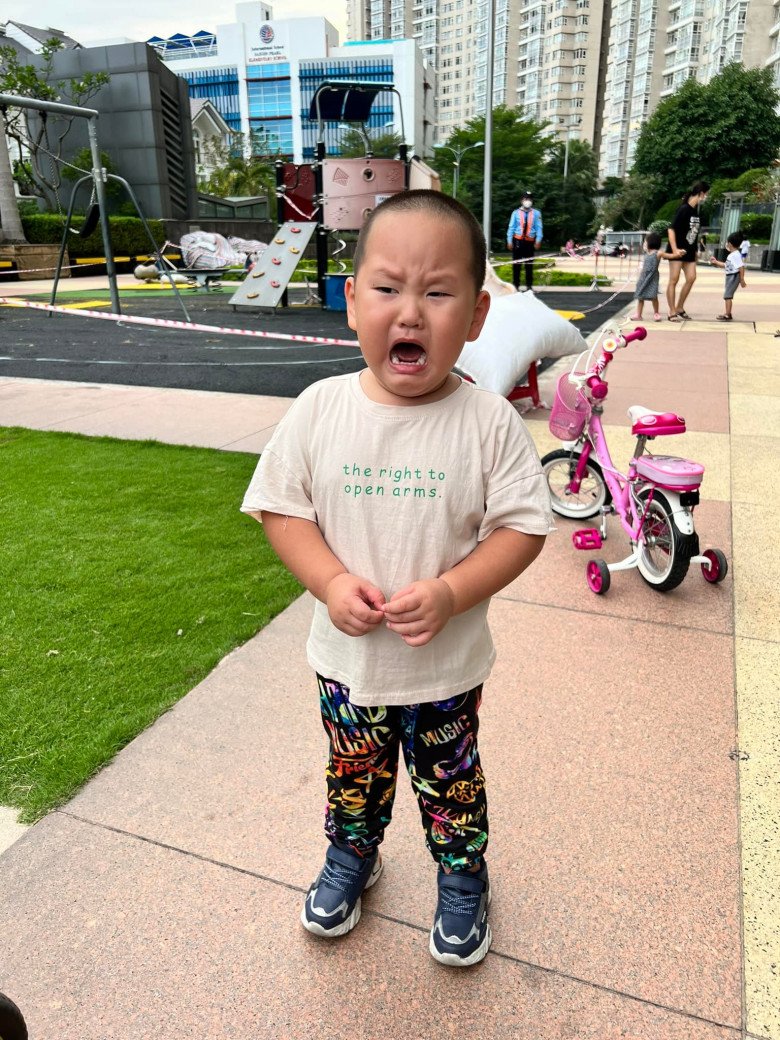 Hayden has many joking expressions.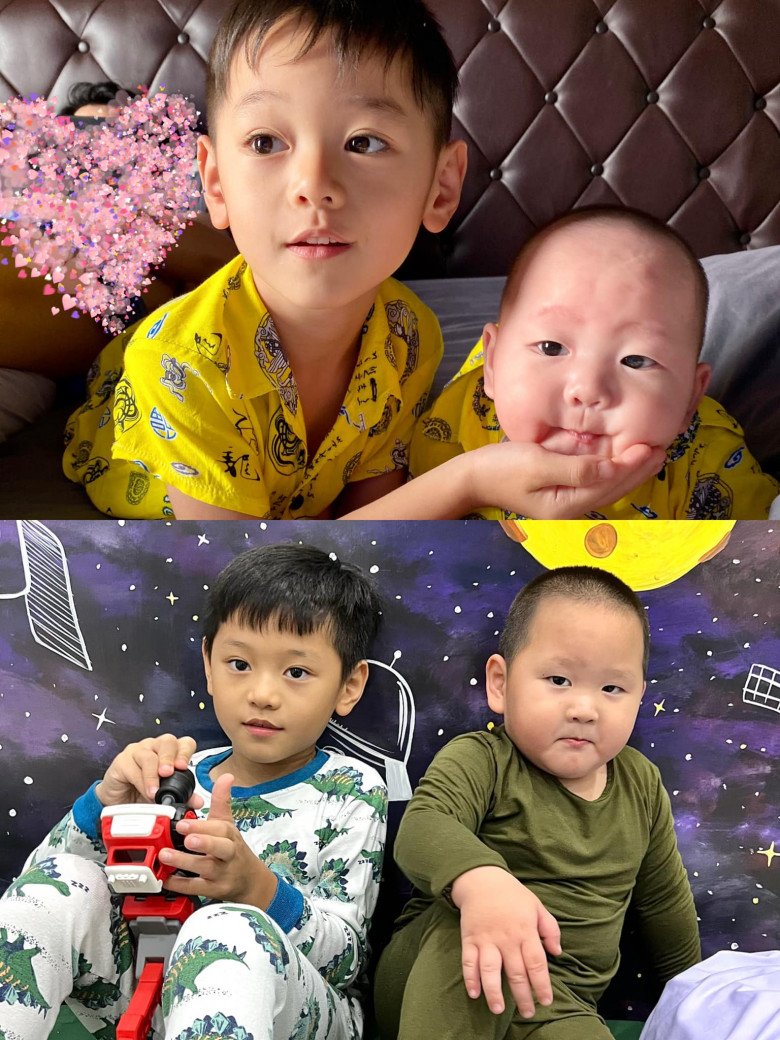 Two brothers, but one child resembles his mother and the other resembles his father.
The mother admits that her children receive a lot of attention and attention on social networks as well as many people ask to take photos when they go out.
"I determine that kids are "hot" on social media no matter what, only for a period of time. It is normal for you to become famous overnight and then disappear. I have experienced that feeling. should understand, consider it quite gentle. The children are at the cutest age, easy to make others feel joyful and positive, so they should be watched and loved. Through that period, I will limit myself, Let them focus on studying and pursuing what they want.
When the children went out, someone recognized them, ran over to talk, and asked to take pictures together. I never asked my mother why. I just let the children be innocent at the right age. I teach my children to meet adults to greet, respect, not put themselves above others when acting."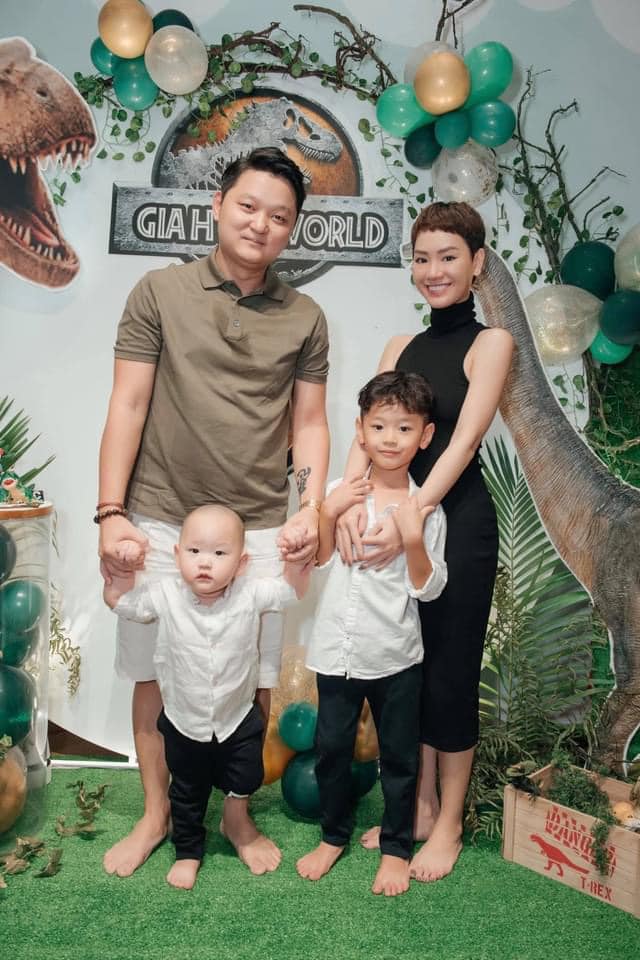 In the future, Tra My does not expect her child to pursue art like her mother, but can pursue any career she wants, she will always support. "If the children are good, make efforts, they will find their own place everywhere" – Tra My confirmed.
You are reading the article
Marrying a rich man, Tra My Idol sends her children to kindergarten with tuition fees of up to half a billion dong/year

at
Blogtuan.info
– Source:
Eva.vn
– Read the original article
here