Cư dân mạng
World
Missing "eating rice first", the young mother is tired of her husband's heartlessness, while giving birth and arguing all day
The whole pregnancy is tired and pitiful because her husband is heartless
When she was pregnant with her first child 2 years ago, Bui Thi Hong Le (currently 28 years old, currently living in Ho Chi Minh City) was extremely confused. Because at that time, she was still unmarried, her boyfriend was doing military service. On the occasion of Tet that year, Le's boyfriend returned on leave, and after he returned to the unit for a few days, she knew she was pregnant.
Upon receiving the news, both Le and her husband were shocked. Both were very confident with their birth control method but did not expect the baby to still appear. After that, the two informed their families and held a wedding.
As a dreamy girl, Le once imagined that when she was pregnant, she would be pampered like this or that. However, when she really became a pregnant woman, Le was disillusioned. Self-pity, difficulties, tears… that's what Le told about her pregnancy and birth journey.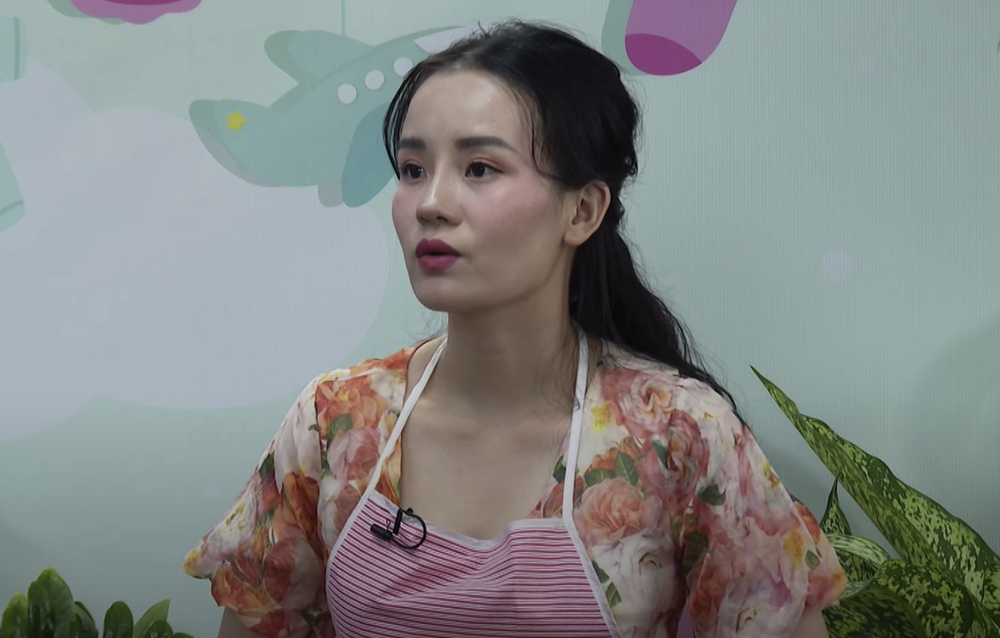 Hong Le is currently the mother of two 17-month-old and 4-month-old children.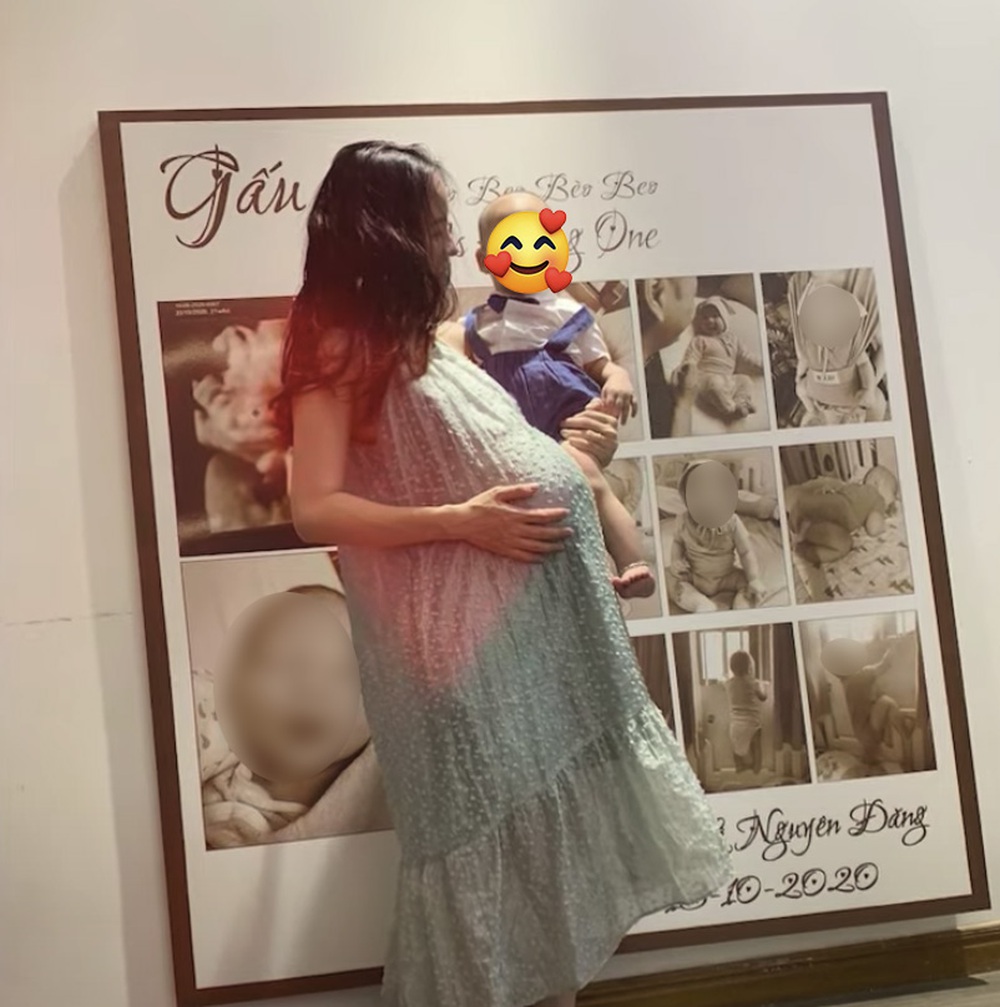 Both of Le's pregnancy were "broken in the plan".
The time Le was pregnant was also when she had just decided to quit her office job to open a nail salon. But that was also when the Covid-19 epidemic broke out, the shop had to close but the rent did not decrease. Le is under great pressure to carry the economic burden.
Her husband is away, her biological parents are far away, and her mother-in-law is busy doing business. Le feels sorry for herself because no one cares and takes care of her. Although pregnant, Le still regularly drives dozens of kilometers from District 1 to Binh Duong to visit her husband. When we meet, we can only sit and talk, not date. In the last months, when her stomach was big, Le could not go down to visit her husband, so she had to receive the anger of her husband.
There are times when Le blames herself for "eating before the crowd" for being so tired now. The psychology of pregnant women is more sensitive than usual, without anyone to share and understand, Le is extremely tired, since then the couple often quarrel.
Both times when I gave birth, I was passionately arguing with my husband
"Before that, I talked to my husband's superior and he agreed that when I gave birth, my husband could return. My husband also promised to come back, so I chose a family delivery room at Hung Vuong hospital. It was my birthday 3 days before the birth, so my husband came home. On the day I gave birth, he refused to ask to come back, saying: "Who told you not to give birth the day before?" He is a man who does not know how to speak at all.
I was very angry, when there were signs of labor but still no pain, I argued with my husband on the phone for 24 hours. In my head, I thought that after giving birth, I would get a divorce, but I can't accept the fact that the wife gives birth and the husband is like that. I feel sorry for him.
But the next day, while in extreme pain, the baby was about to be born, and all I thought about was my husband. At that time, I called my husband facetime, he always picked up the phone, his face showed concern, comforted his wife: "Fighting, fighting".
Experiencing a pregnancy and childbirth journey with too many sad emotions, but when I see the birth of my baby, I feel that it has been rewarded. The baby thief is very pretty, clean, rosy, far beyond my expectations", Le told about the stormy journey through the land.
Three days after she gave birth, her husband returned. Seeing the child, he also asked and picked up the child, but Le felt that her husband did not seem very interested.
Until this young mother was pregnant with her second child, she was able to be closer to her husband. However, the two continued to argue. Fighting from the time they took each other to the prenatal check-up to the time they entered the delivery room, the couple constantly argued, so much so that the doctor had to intervene. During the 9 months and 10 days of being pregnant with the second child, Le was always thinking about maybe divorcing that man.
But then fortunately until now, Le realizes that the husband seems to understand his wife better. "Now he only knows about children, maybe because they are so similar to their father. Currently, my husband and I are separated, he completely takes care of the big baby (17 months old) and I take care of the little one (4 months old).", Le said.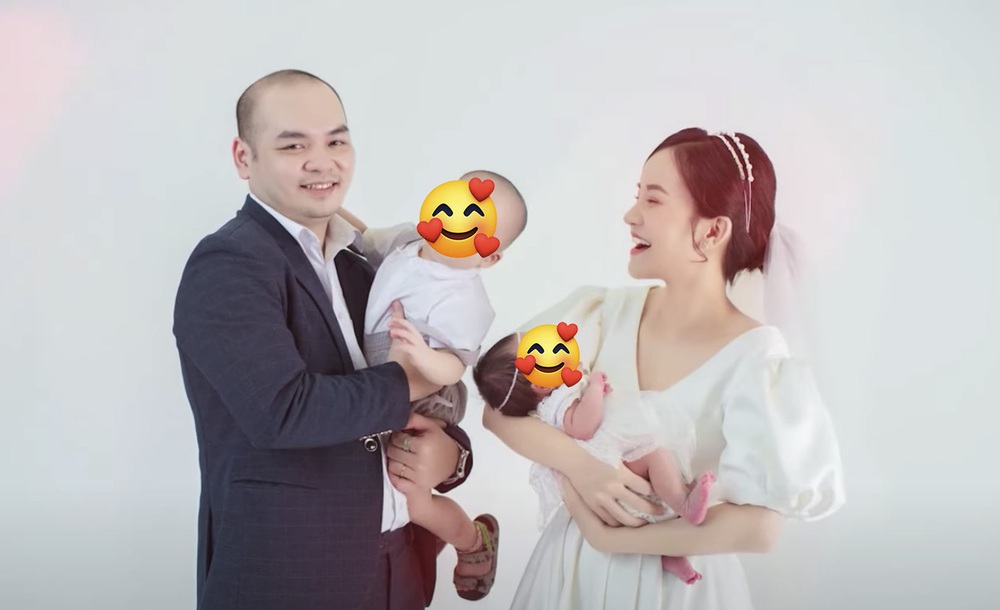 Currently, Le feels that her husband understands her better.
After all, Le learned for himself that, if something can be forgotten, let go, let it go to make yourself more comfortable: "I am not advocating that women have to endure. But when the problem is not too big, put on the scale but see your happiness, the comfort in the family is more necessary, then keep it. I forget the frustrating times. I also have happy moments with my family even though we fight every day".
Source: Chat with mom with milk
https://soha.vn/lo-an-com-truoc-keng-me-tre-met-moi-vi-chong-vo-tam-vua-di-de-vua-cai-lon-nguyen-ngay- 20220430122642941.htm
You are reading the article
Missing "eating rice first", the young mother is tired of her husband's heartlessness, while giving birth and arguing all day

at
Blogtuan.info
– Source:
Soha.vn
– Read the original article
here