Life Style
Tâm sự
My husband's ex-lover came to my house, I was shocked, losing sleep at the unbelievable request
Dedicate your heart – The switchboard "listens and answers" all about women. Here, women have a place to vent not only about love – marriage, but also about dreams and ambitions; express opinions and questions in all aspects of life; even tell your life story… With the form of two-way sharing, you send your heart to the switchboard – the switchboard sends you an illustration of that confided image, hoping that this will be the place to send the message. sister's ideas. Right now, pour your heart out via email: [email protected]
Hello Sunflower,
My wife and I were living peacefully when his ex-lover came to the house. She is very beautiful and elegant. Han – husband's ex-lover I – not roundabout but straight to the purpose of coming to find you. She wanted to invite him to work for her company because she heard that he was unemployed and living off of his wife.
This is indeed the case. For a year now, my husband only stayed at home to take the children to school. The economy is on my shoulders, so sometimes I get frustrated and have bad words with my husband. Maybe he confides in his friends and they tell his ex.
Han said that divorced her husband, is self-employed a garment company. She wanted to invite him to work and insisted that it was just a mutual help between friends, not with any interests or intentions.
My husband wants to go to work but I hesitate to think. I am very fear of losing husband because Han is better than me in everything, from looks to money. But if I let him continue to stay at home, I'm afraid I won't be able to support the family economy anymore when my two children are growing up. But when he advised her husband to find another job, he said that someone came to the door to ask for a job, why not accept it?
My wife and I have been arguing about this for a few days now. Should I agree to let my husband work for my ex? (Please remain anonymous)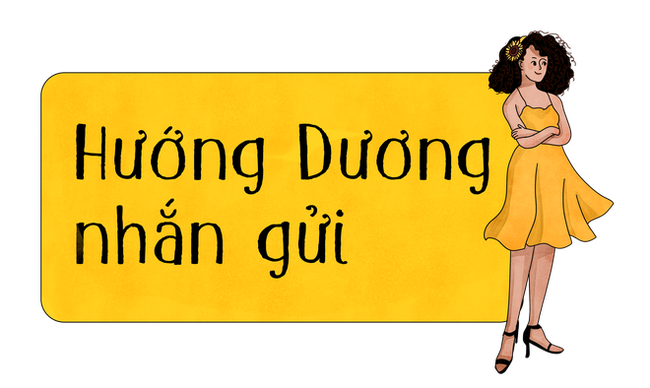 Hello,
Instead of hesitation and conflict, you and your husband should have a frank talk with each other. Let's discuss and find the crux of the problem to solve everything, not to make either of them uncomfortable or tired.
Perhaps any wife will feel threatened and worried because of the appearance of her husband's ex-lover. You should confide this to your husband, so that he can better understand your wife's feelings. Then, agree on his return to work. If you are not comfortable letting your husband go to work at your ex's company, frankly discuss and hope he chooses another job. As a man, as a husband, he should find a job to be an economic support for his wife and children and build trust in his wife by taking the most practical actions.
As for you, be confident in yourself. You are just a companion with your husband. Other things, other people are just a period of time in the past. Don't let the past affect too much of your present life and peace of mind. Once you have enough pride, live fully as a wife, daughter-in-law; treat your husband gently and skillfully, you should not be afraid of anything.
Dear.
Sunflower.
https://afamily.vn/nguoi-yeu-cu-cua-chong-tim-den-tan-nha-toi-choang-nang-mat-an-mat-ngu-truoc-yeu-cau-kho-tin- co-ay-20220428080705442.chn
You are reading the article
My husband's ex-lover came to my house, I was shocked, losing sleep at the unbelievable request

at
Blogtuan.info
– Source:
Afamily.vn
– Read the original article
here