Quốc tế
Omicron has not been able to destroy Delta, is the "death" mutant at risk of reappearing?
The appearance and spread of Omicron's rapid but mild disease once made the scientific world happy because it gradually overwhelmed Delta – mutation that caused a deadly "tsunami" around the world.
But the last thing to look forward to is yet to come: Delta hasn't been completely wiped out yet. Delta can still come back when the Omicron wave cools – new publication in the journal Science of the Total Environment warning.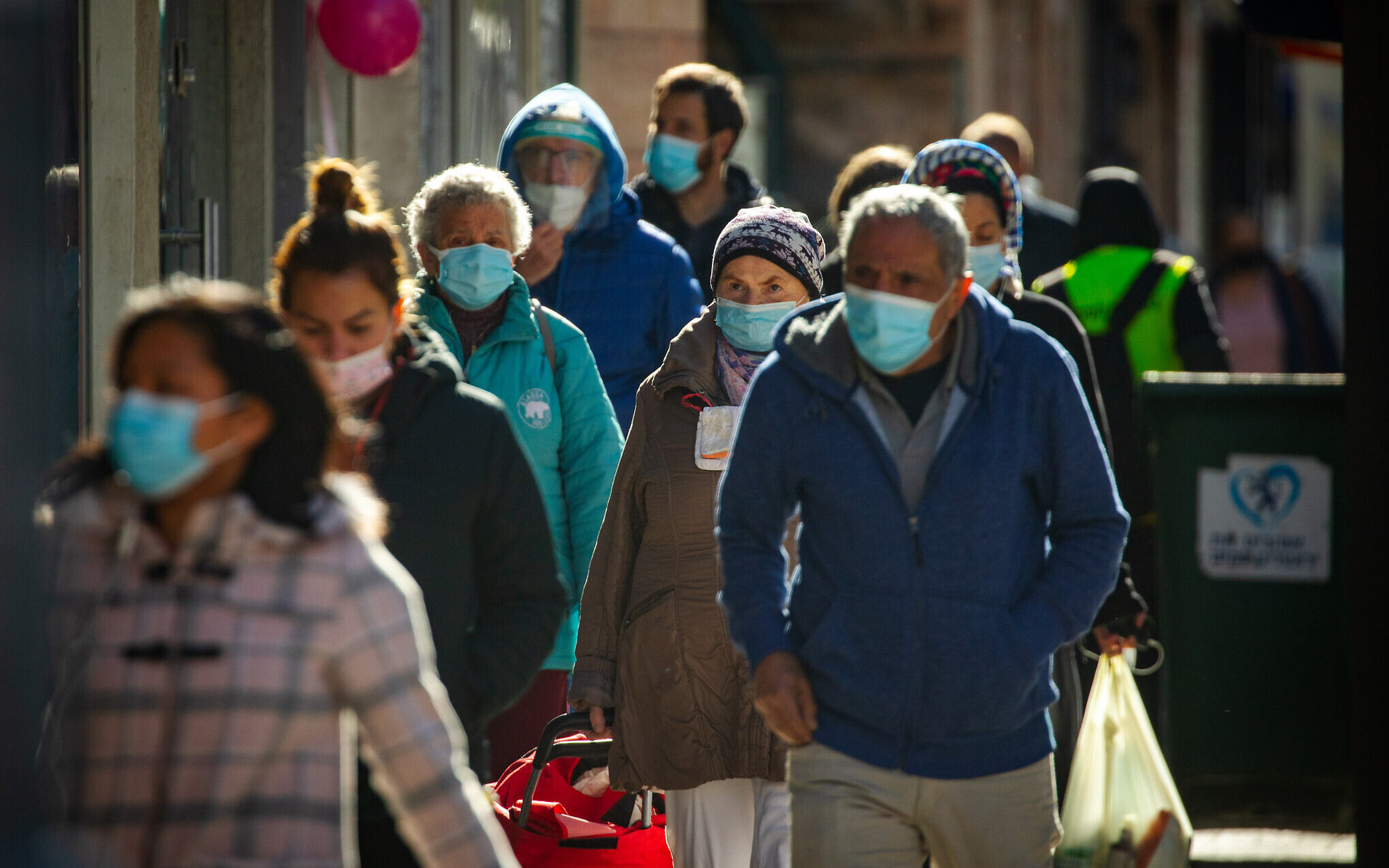 Masks have become a habit of people in Israel – Photo: TIME OF ISRAEL
According to The Jerusalem Post, A research team led by Professor Ariel Kushmaro and Dr Karin Yaniv from Ben-Gurion Negev University (BGU) in Beersheba – Israel has developed tools that can recognize and distinguish different strains from viral loads. relatively small in wastewater. They noticed that Delta still exists quietly in the community.
The team also built a model showing that Omicron tends to self-destruct because it spreads so quickly and that people infected with one strain have extremely low risk of reinfecting the same strain. In that context, if Delta still exists, it still has the potential to hit the community again.
"SARS-CoV-2 continued to circulate leading to mutations and the emergence of many strains. So far, whenever a new dominant strain has emerged, it has overwhelmed its "predecessor" in a short time," explained Professor Kushmaro.
However, Omicron's turn seems to be overwhelming itself. With the incidence of the disease significantly reduced because there were so many "F0 cured" – Omicrons in the community, the Israeli government and Ministry of Health removed most of the restrictions.
Professor Kushmaro warned: "But Delta is still circulating in a population with weakened immunity and less restriction, which could re-emerge in large numbers or even create another new strain and infection in Israel.
The possibility of a wave from a highly virulent mutation – although the possibility is very low – has always been carefully considered by scientists around the world. That's why vaccination against Covid-19 is still recommended, because natural antibodies produced after recovery only last a certain time; Some studies also demonstrate "hybrid immunity" – that is, possessing both a "combo" of antibodies from vaccination and a state of F0 recovery from the disease, which is sustainable immunity.
Meanwhile, cross-immunity between strains – that is, whether infected with one strain has a less chance of contracting and mild disease when encountering another strain – is still a topic of discussion with a lot of scientific evidence. contradicting is published.
In the latest report on the Covid-19 situation of the World Health Organization (WHO) published at the end of April, Omicron currently accounts for about 99.5% of the SARS-CoV-2 gene sequence worldwide; Delta, although overwhelmed, still exists with a low rate of less than 0.1%; The remaining 0.4% have not identified specific strains.
You are reading the article
Omicron has not been able to destroy Delta, is the "death" mutant at risk of reappearing?

at
Blogtuan.info
– Source:
nld.com.vn
– Read the original article
here