Business
Sitting on the hot seat, the bank leaders still practice sports hard, the achievements of thousands of people dream
One of the bank's leaders who has always been a pioneer in the movement of collective and individual sports activities is Mr. Tran Hung Huy, Chairman of the Board of Directors of Asia Commercial Bank (ACB).
The "thousand-like" chairman of ACB often does not hesitate to share personal and collective photos on his personal Facebook page. Among them are the moments when Mr. Tran Hung Huy plays sports with a variety of subjects such as: Swimming, zym, yoga, archery, cycling, SUP rowing, kayaking, windsurfing, climbing, rollerblading, etc.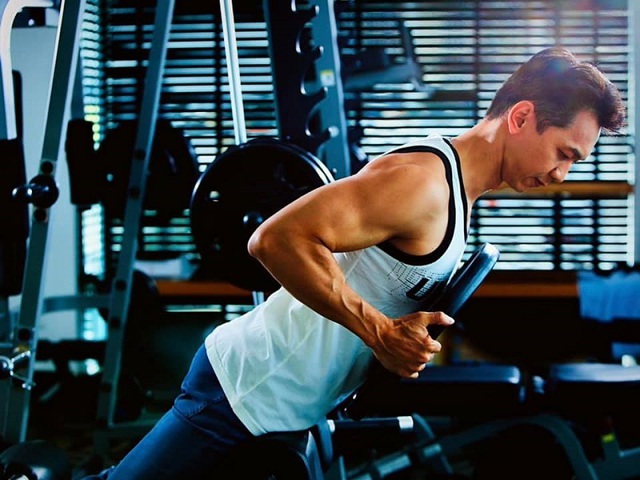 ACB President Tran Hung Huy is an active sports person.
Not only outstanding with individual activities, Mr. Huy is also a pioneer in team building activities of the ACB collective under his leadership.
Mr. Tran Hung Huy often has team building activities with his staff in many different provinces such as Ha Giang, Hanoi, Da Nang, Ho Chi Minh City.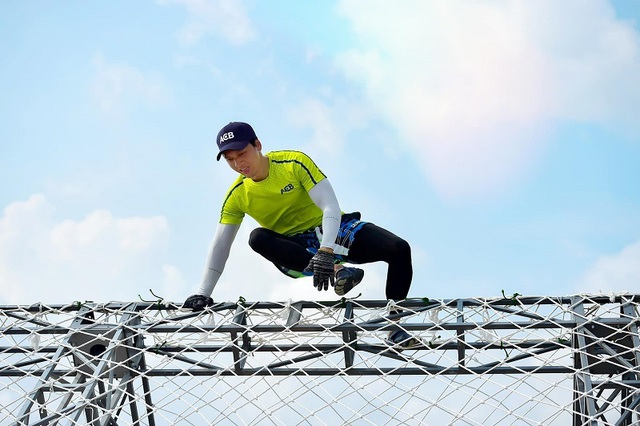 Mr. Tran Hung Huy in a team building session with ACB staff.
Mr. Huy was born in 1978, was the youngest bank chairman at 34 years old after succeeding his father, Mr. Tran Mong Hung.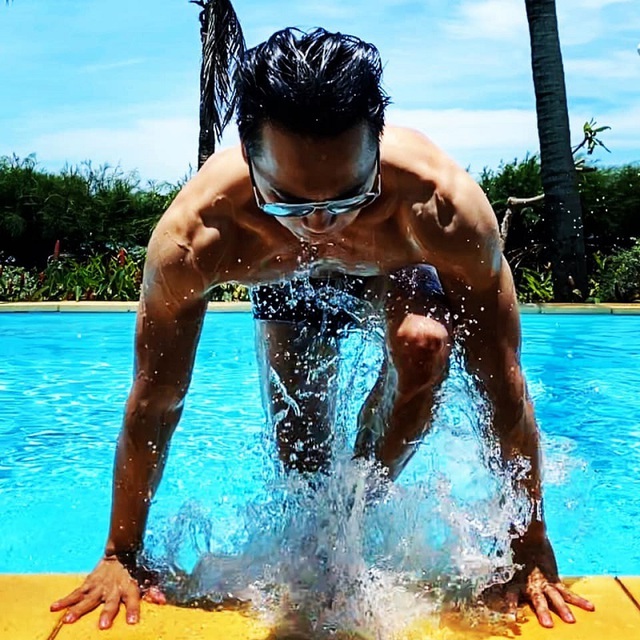 The President of ACB excelled in many sports.
Besides Chairman Tran Hung Huy, another senior leader of ACB also regularly shares on social networks pictures of sports practice, that is Deputy General Director Nguyen Khac Nguyen.
Like Mr. Huy, Mr. Nguyen is also a leader in collective sports activities, and at the same time quite active in physical activities such as swimming, jogging, cycling, SUP rowing, etc.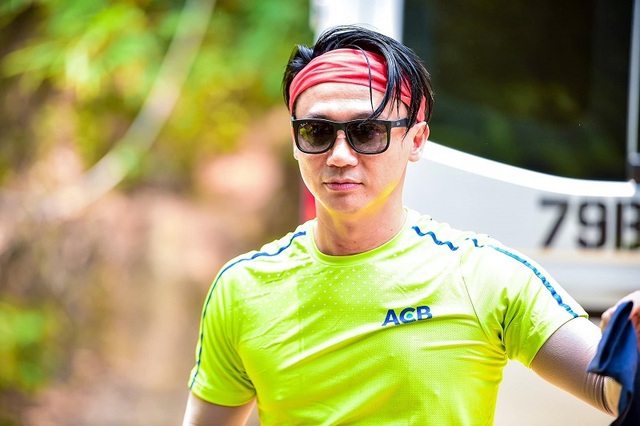 Nguyen Khac Nguyen also shows a youthful, dynamic image, engaging employees through collective and individual sports activities.
Notably, the Deputy General Director of ACB proved to be a serious runner and a formidable runner on the track. Recently in Hanoi, on June 26, Nguyen "showed off" the tracklog running 5km around Hoan Kiem Lake with an average speed of 4 minutes 55 seconds/km.
On April 28, the Deputy General Director of ACB "showed off" another running tracklog in Ho Chi Minh City. Da Nang with a distance of 5km, takes an average of 5 minutes and 4 papers. This pace shows that Mr. Nguyen is a runner with cumulative time in years, not a day or two.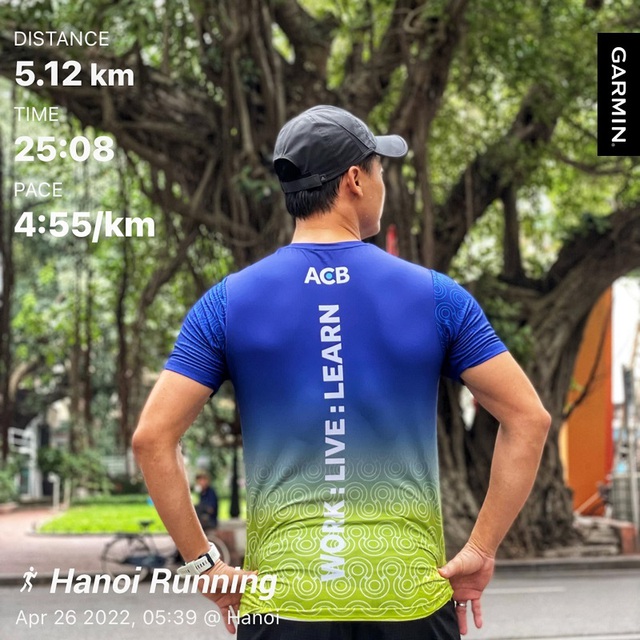 Nguyen's tracklog during his visit to Hanoi on April 26.
Another bank leader who also regularly spreads positive energy through sports movements is Ms. Nguyen Duc Thach Diem, General Director of Sacombank.
In addition to running a bank, Ms. Thach Diem also regularly participates in charity and sports activities. CEO of Sacombank often appears in sports activities of banks as well as business people.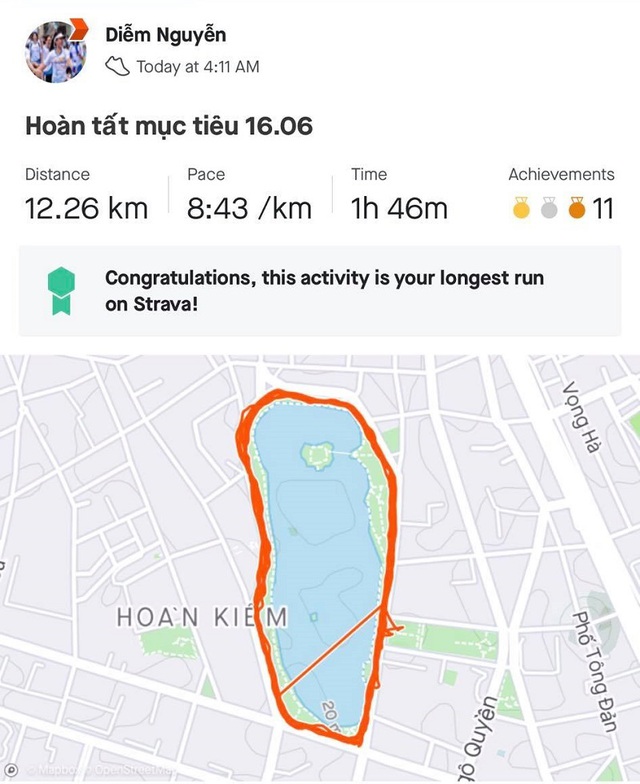 A tracklog of Mrs. Nguyen Duc Thach Diem, running more than 12km around Hoan Kiem Lake since 4am.
The sports that Ms. Thach Diem usually participates in are: running, tennis, golf, notably running as she has always been an active member of Sacombank Runners. In addition, Sacombank's "female general" also practices yoga and meditation.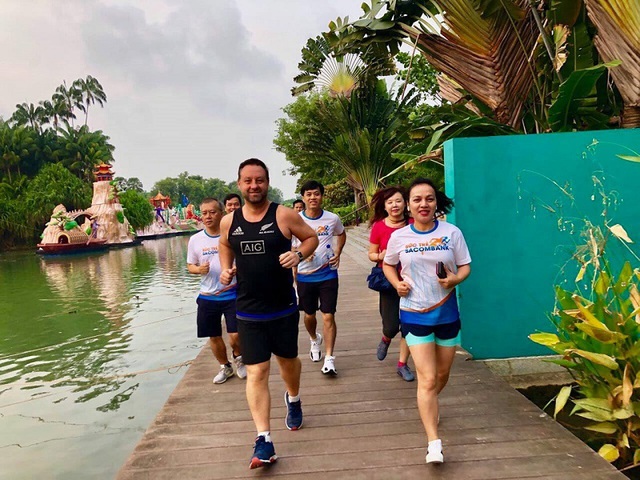 CEO of Sacombank (right) in a jogging session.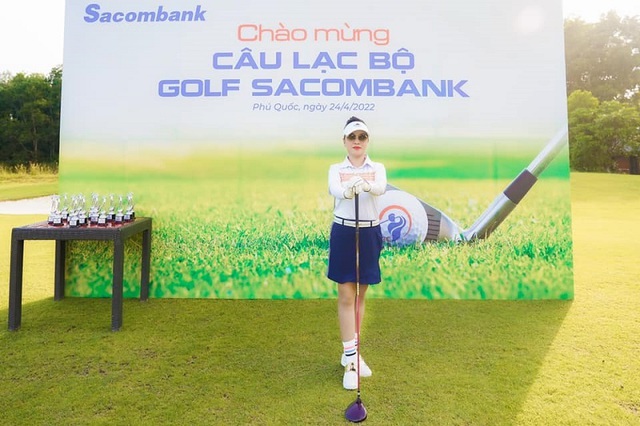 In addition to being an active member of Sacombank Runners, Ms. Thach Diem is also a member of Sacombank Golf Club.
Another female bank CEO who also appeared in public with a dynamic and youthful look through sports activities is Ms. Le Thu Thuy, Vice Chairman of the Board of Directors, General Director of SeABank.
It seems that running is a suitable sport for everyone, so Ms. Thuy also chooses to run to exercise. This partly explains why SeABank's running club (SeARun) attracts thousands of participants and ranks second (after VNG) among corporate clubs in terms of kilometers run at the UpRace virtual race. The past 2021.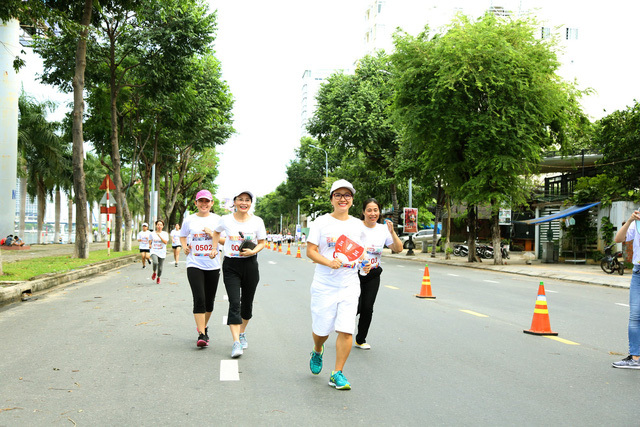 SeABank CEO Le Thu Thuy (leading) in a running race.
Ms. Le Thu Thuy was born in 1983, when she was appointed to the highest position in SeAbank's executive board in 2018.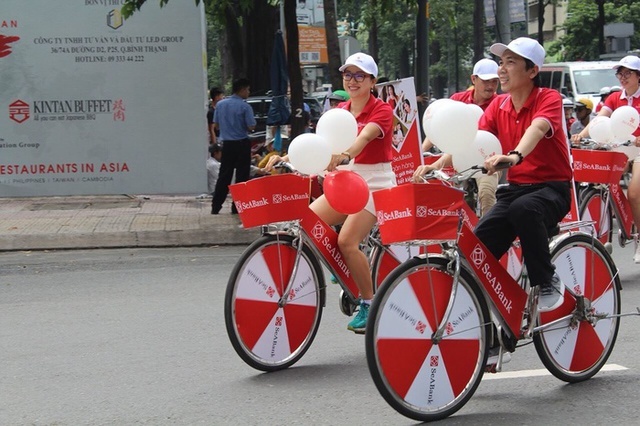 Ms. Le Thu Thuy rides a bicycle to participate in a bank's collective activity.
Ms. Le Thu Thuy is the daughter of Ms. Nguyen Thi Nga (Vice President of SeABank, Chairman of BRG Group). Unlike her daughter, Ms. Nga is known to be a lover of the aristocratic sport of golf. This is understandable because BRG Group currently owns a series of large and small golf courses across the country.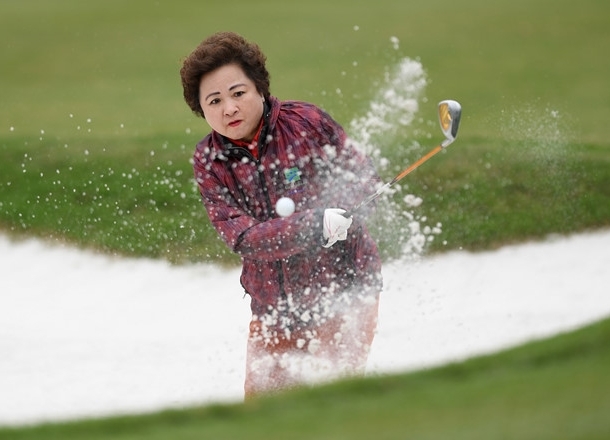 SeABank Standing Vice President Nguyen Thi Nga is a female golfer.
A young face in the banking industry who also keeps healthy by working hard is Mr. Do Quang Vinh, member of the Board of Directors, Deputy General Director of SHB.
Not playing a multi-tasking system like the bank leaders mentioned above, Mr. Do Quang Vinh showed that he is only dedicated to exercising to keep fit. In addition to the photos of the rich man, the young master of the house elected Hien has also posted many times on Facebook pictures of zym exercises.
Vinh once revealed that he co-owns a fitness center with all the most modern equipment. In addition, some exercise photos also reveal that this Do family villa has a separate zym gym.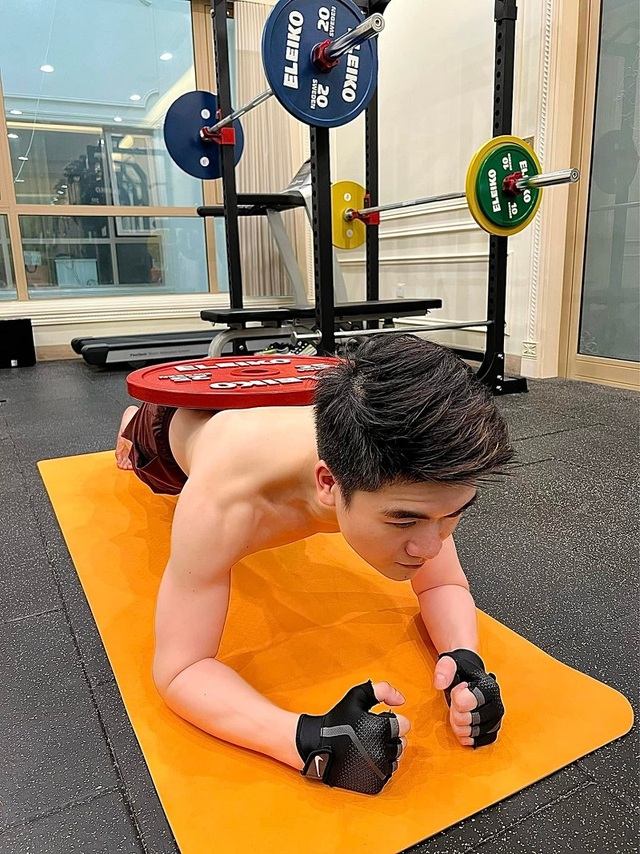 Do Quang Vinh with home gym.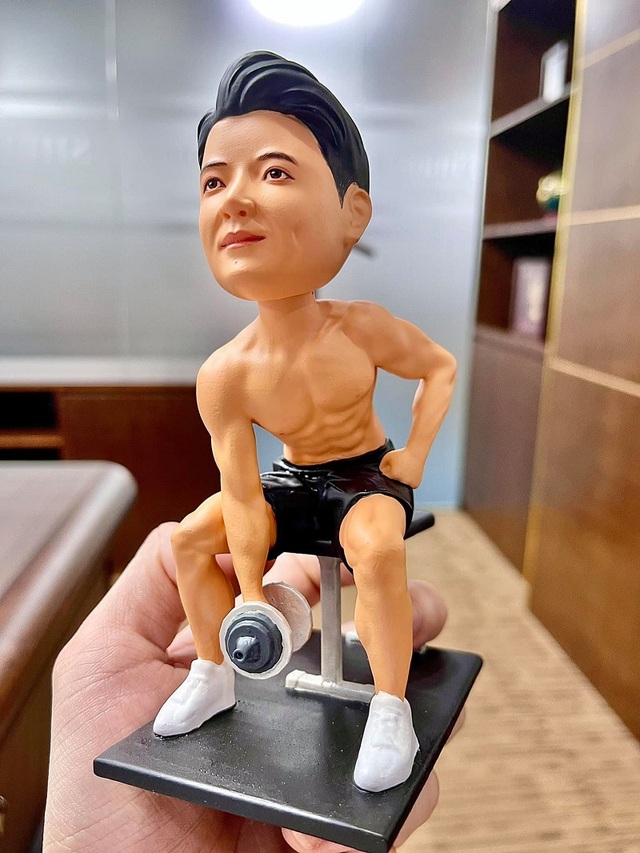 A funny gift simulating boss Do Quang Vinh doing zym exercises given by SHB employees.
You are reading the article
Sitting on the hot seat, the bank leaders still practice sports hard, the achievements of thousands of people dream

at
Blogtuan.info
– Source:
cafebiz.vn
– Read the original article
here