Business
Starting with looks, respecting for talent, matching for character, lasting for kindness, enduring for dignity
Next to you, there are people like this, maybe their appearance is not equal to anyone, maybe they are talented or not, but they exude an indescribable charm, making you want to get closer, want to leave the class. defense, to associate with them.
A person, from the outside to the inside, can be divided into 5 layers: appearance, ability, temperament, dignity and character.
The corresponding qualities are also divided into 5 levels: appearance, talent, personality, kindness and dignity.
These 5 qualities are both a thing for us to recognize others, and an inner thing that needs to be cultivated for a long time.
01
Start with looks
Humans, who do not tend to love beauty.
But if it's heroic, the ancients won't judge based on ugliness, but they care about temperament.
During the Three Kingdoms period, there was a time when Cao Cao needed to meet with the Xiongnu emissary, seeing that he was short in stature, his appearance was not outstanding, he let Cui Quy pretend to be himself, while he himself stood by his side holding a sword. edge.
When the Xiongnu emissary returned, Cao Cao sent a secret agent to ask the messenger: "How do you see King Wei?"
The messenger replied:
The great king has a dignified appearance, every move is elegant, but the person standing next to him holding a knife has a heroic temperament.
Appearance is innate, we do not have the right to choose.
But when it comes to overall appearance, appearance is not in the first place, the first place should be temperament and charisma.
So where does the temperament and charisma come from?
Coming from aesthetics, from life experience, from knowledge in the mind, and from morality in the mind.
Your temperament contains the roads you've traveled, the books you've read, and the people you've loved.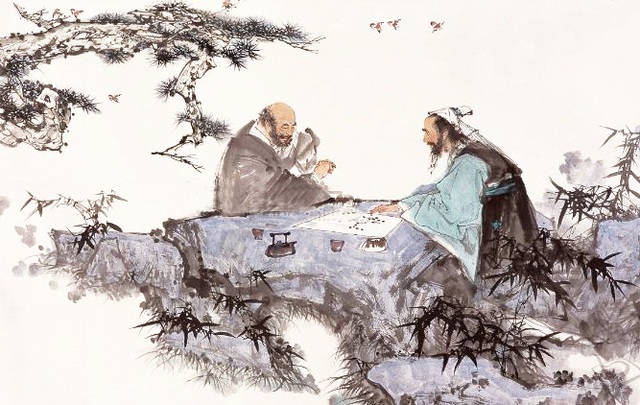 02
Respect for talent
Truly talented people are humble people.
Everyone has strengths and weaknesses, and there are points that others are not equal to.
The important thing is to discover where your forte lies, what you are best at, and then consciously cultivate and develop it.
Life is a road, how long the wooden boards you have in hand, you will build a long bridge there, you will cross the wide river there, and this also determines the way you go. how long. This path is the infinite path.
It is said that Ha Tri Chuong just met and fell in love with Li Bai's talent, the admiration and appreciation of that talented person is a respect.
Talent and wisdom are really a kind of knowledge. The attraction of talented people comes from the abundance, modesty, and elegant aura that exudes from the inside out.
Such a person is respectable, worthy of association.
03
Match for personality
Personality, half is born, half is nurtured.
There is no definite definition of what is called good character, simply put, if you want others to like you, take out a piece of paper, write down the characteristics of 10 friends that you like, and then That makes it yours, that's good character.
Animals are grouped according to species, people divided into groups. People with compatible personalities can easily play with each other and share with each other.
Suitable for almost anyone, this takes some practice and care.
There are people who are not outstanding in appearance, but they exude an attractiveness that makes others feel comfortable, makes others feel like they want to get close.
Being with such people, feels like listening to a soothing music, drinking a cup of warm tea, silently watching the flower gradually bloom, inside a peaceful happiness.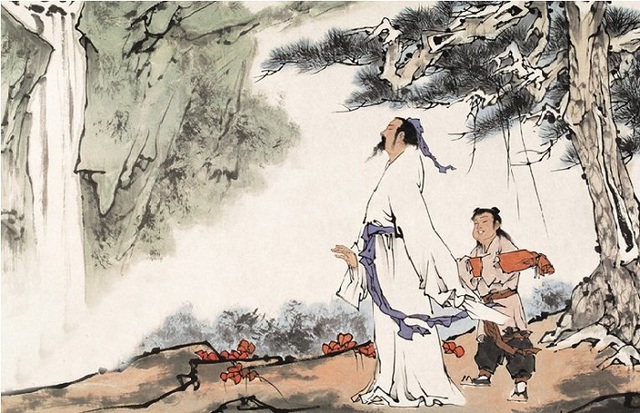 04
Long-lasting for kindness
Kindness is being kind to others, being kind in the heart, bringing joy to yourself and others, so, the ancients said, kindness is a treasure, it can't be used up for a lifetime, honest people , the blessing persists from life to life.
Ly Thuc Dong, also known as Master Hoang Nhat, used to be a music teacher, once in class, a student sat down reading another book, another student spat indiscriminately. After school, Ly Thuc Dong invited the two students to stay, he used a very gentle voice to tell them that next time not to read books outside the subject or spit indiscriminately in class.
When the two students were about to argue, Ly Thuc Tong bowed before them, the two students instantly blushed.
Only kindness can make a lasting impact, when in a person's heart there is honesty, the dust and hustle soon disappear, leaving only equal and respectable souls.
When kindness meets kindness, the most beautiful flower in the world will bloom.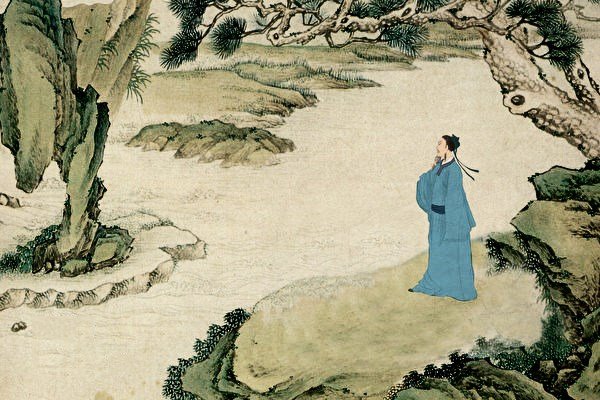 05
Sustainable for dignity
Appreciating a person is appreciating his dignity.
The ancients said that a person should "establish virtue, establish merit, establish language", in which, "establish virtue" stands in the first place.
Before we want to do anything, we need to learn how to be human first.
People with good personality, natural aura emitted, no matter where, wherever they go, they will always shine.
People with good dignity are thoughtful, forgiving people, empathetic with others, their attraction comes from their abundance, humility, and warmth from the inside out.
A person with good dignity is an intelligent person, always speaking rationally, speaking in moderation, each sentence makes others feel comfortable, in a soft and strong mind, and cleverly solves problems.
Sometimes, just one look, one action can make the opposite person feel the warmth.
Starting with looks, respecting for talent, matching for character, lasting for kindness, enduring for dignity, only by following this path will you meet the most worthy person in the line people who are in a hurry and can also make the most meaningful choices among the thousands of thousands of turns in life.
https://cafebiz.vn/dao-ket-Giao-bat-dau-voi-ngoai-hinh- Kinh-trong-vi-tai-hoa-hop-nhau-vi-tinh-cach-lau-dai-vi- tu-te-ben-vung-vi-nhanh-pham-20220501111734504.chn
You are reading the article
Starting with looks, respecting for talent, matching for character, lasting for kindness, enduring for dignity

at
Blogtuan.info
– Source:
cafebiz.vn
– Read the original article
here