Khỏe - Đẹp
The young actress passed away suddenly at the age of 26: a warning sign of a dangerous disease
On May 2, actress Minh Suong passed away after suffering a stroke. Another alarm bell about a dangerous disease that kills hundreds of thousands of people.
Warning signs
According to Dr. Tran Chi Cuong – Director of Can Tho Heart and Stroke Hospital, the hospital has treated many stroke patients under the age of 30. Most of the patients had cerebral hemorrhage related to cerebrovascular malformations. , cerebral aneurysm.
And plus the error of living late, being sedentary is a risk factor for stroke in young people. In addition, smoking, drinking alcohol, high blood sugar, obesity also contribute to stroke.
With stroke, it can happen unexpectedly without time, it can happen at any point in life, and it can happen to anyone, young or old, it can happen while you are training, playing football, sitting or sitting in a meeting, going to sleep. There are even patients who go to bed normally until morning, and their family members discover that the patient died during the night. Intracerebral hemorrhage due to cerebral aneurysm in young people is very common, if not treated immediately, the patient can die quickly.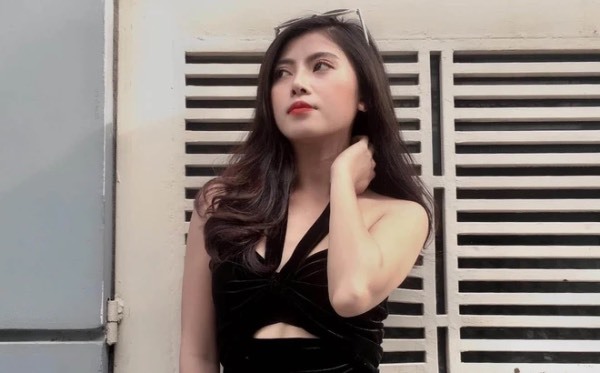 Photo of actress Minh Suong died of a stroke.
At Can Tho Stroke and Cardiovascular Hospital, doctors witnessed many stroke cases under the age of 40. Dr. Cuong said that he himself had witnessed his colleague die at the age of 39 from a stroke. Because there was no method to screen for stroke before, there was little early detection. Currently, we can assess that there are high-risk people, and there are low-risk people. Therefore, Dr. Cuong said that whoever you are, you need to assess your own stroke risk.
There are two types of stroke: ischemic stroke and hemorrhagic stroke. 80% of patients with cerebral infarction have advance warning. The patient has a transient ischemic attack such as weakness in the arms and legs, is naturally active, has a sudden onset of weakness in his arms and legs, and drops the object in his hand… However, the patient does not think it is a stroke, but a stroke. hit by the wind, they often ignore it. And patients with the above warning symptoms are likely to have a stroke within 6 months.
With cerebral hemorrhage, the patient has warning signs of uncontrolled blood pressure that always exceeds 180mmhg, sudden headache.
The stroke golden period is a 6-hour period with major vessel obstruction. 4.5 hours with patients with cerebral infarction. Golden period with cerebral hemorrhage is recommended to treat as soon as possible and find the cause as soon as possible.
How to prevent stroke?
Dr. Cuong recommends that during these holidays people should be vigilant because risk factors for stroke such as drinking alcohol, patients with diabetes, excessively high blood sugar, partying too much are weak. possible stroke trigger.
Note, now that the weather is turning hot, people try not to change the temperature suddenly. Doctor Cuong cautioned that people returning home should not take cold showers immediately because it constricts blood vessels, causing a sudden increase in the amount of blood perfusion to the brain, increasing cerebral hemorrhage due to sudden temperature changes.
In addition to the above risk factors, an important cause of stroke in young people is cerebrovascular malformation, which is different from the cause of stroke in the elderly – often due to atherosclerosis. .
Cerebral vascular malformations are usually detected under the age of 18 years, these are mostly congenital malformations. Cases that should be screened for stroke even at a young age include: transient loss of consciousness, seizures in young children, persistent headaches in young people (this headache is not related to school pressure). Headaches are everywhere, headache with signs of numbness in hands and feet… If there are these signs, young people should go to the hospital for examination, not be negligent and subjective – Dr. Cuong said.
Khanh Chi
You are reading the article
The young actress passed away suddenly at the age of 26: a warning sign of a dangerous disease

at
Blogtuan.info
– Source:
infonet.vietnamnet.vn
– Read the original article
here