Spinach
Spinach is a popular vegetable grown at home because of its easy growing technique, easy to take care of, and easy to find and buy seeds or seedlings. With just a little initial investment, growers will have spinach to eat comfortably throughout the crop.
To grow spinach, you should prepare pots or styrofoam trays, plastic baskets, vegetable soil, spinach seeds and little nutrient soil. You need to put vegetable soil in the tray with a layer of about 8 cm thick, spread evenly on the surface of the tray and cover with a thin layer of soil 0.5 cm. Then water with a light enough sprinkler, water twice a day, about 5-7 days the seeds will germinate. Regularly check for insects and snails that eat seeds and young leaves. When the plant is 20 cm tall, you should make a trellis for the spinach to climb.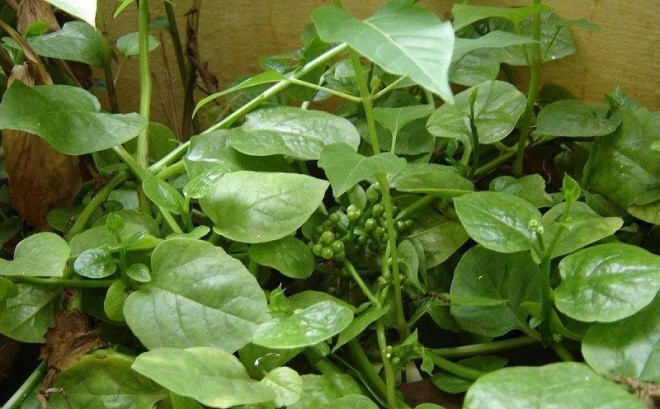 Spinach can be grown in a sunny or sunny place for a day, it is not recommended to plant it in a place that is completely shaded from the sun because the vegetable will grow tall, the stem will be thin, and the leaves will be smaller. In the dry season, the plant needs to be watered twice a day to keep enough moisture.
If planted in pots or foam trays, when spinach plants have 3-4 true leaves, growers can trim them down to eat. When pruning, people should keep vegetables in rows so that the plants have a larger distance without competing for nutrients and light. After the next 25-30 days, when the spinach is 35-40 cm tall, the grower can cut the leaves to use.
Spinach
As a familiar vegetable in every Vietnamese meal, morning glory can be grown from the top or from the seed. This is a water-loving plant, so it is important to choose a soil that holds water relatively well.
Growers use a sprayer or a hose with a light jet of water to irrigate, avoiding strong pressure to crush the leaves of vegetables. When it rains heavily, the tree should have a roof to prevent rainwater from damaging the leaves of vegetables. In addition, people need to stop watering fertilizer 7-10 days before harvest to ensure food safety.
Cucumber
Just a few cucumber plants can easily produce enough fruit for a family of 4, or even more. Easy to grow and durable, cucumbers grow best in the summer. Bushy cucumber varieties can be grown in small gardens or boxes.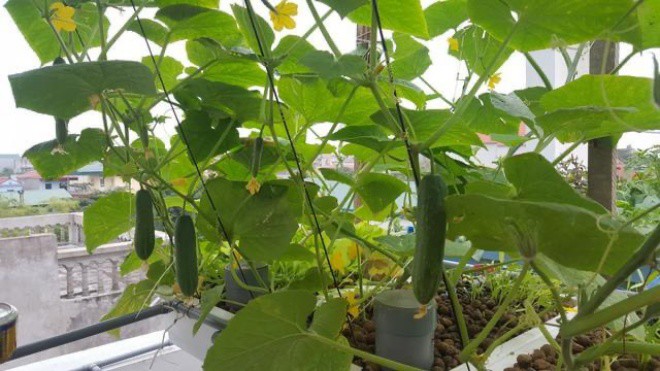 Cucumbers are the vegetables that growers spray the most with stimulants and pesticides. To get safe melons, you should grow cucumbers yourself at home. Cucumbers can be grown all year round and give a high yield.
Tomato
With enough light, water and perseverance, you will be rewarded with a medium-sized tomato plant with clean, juicy tomatoes. However, these tomato plants take a long time to grow, so a great deal of patience is required.
Tomato is an easy plant to grow because it can grow anywhere. It's not difficult to get clean, fruit-laden tomato plants both to eat and to beautify the space of your home, isn't it?
You are reading the article
These 4 vegetables are easier to live than weeds, if it's sunny, don't need to cover, they still live well

at
Blogtuan.info
– Source:
Eva.vn
– Read the original article
here