We all know that walnuts are a nutritious food during the growth of children, not only have the effect of nourishing the brain but also contain a large amount of trace elements, have antioxidant effects. .
Shrimp is rich in protein, calcium, protein and contains a rich amount of other minerals. The combination of shrimp and walnuts can be said to be suitable for all ages, eating a lot of walnuts helps the elderly to regulate the spleen and stomach, tonic gas and nourish the kidneys.
Material:
– 1 red bell pepper, 15 shrimps, 40 grams of walnuts, 1 cucumber, 2 slices of ginger, 2 tablespoons of starch, 1 tablespoon of cooking wine, 1 teaspoon of soy sauce and half a teaspoon of salt.
Making:
Prepare all the ingredients listed above, if the bell pepper is too large, use half of it, but if the family has many people and the amount of ingredients is relatively large, we can give the whole bell pepper. into the.
If fresh shrimp are not available, frozen shrimp can be used. But using fresh shrimp is still the best. Shrimp after peeling, remove the black thread, wash and dry. Set shrimp aside. When the shrimp is ready. Add a little cooking wine and a small spoon of starch to the shrimp and mix well with the shrimp. This step can lock the shrimp's sweetness through cooking wine and starch, make the sweetness not leak out, then let it sit for about 10 minutes.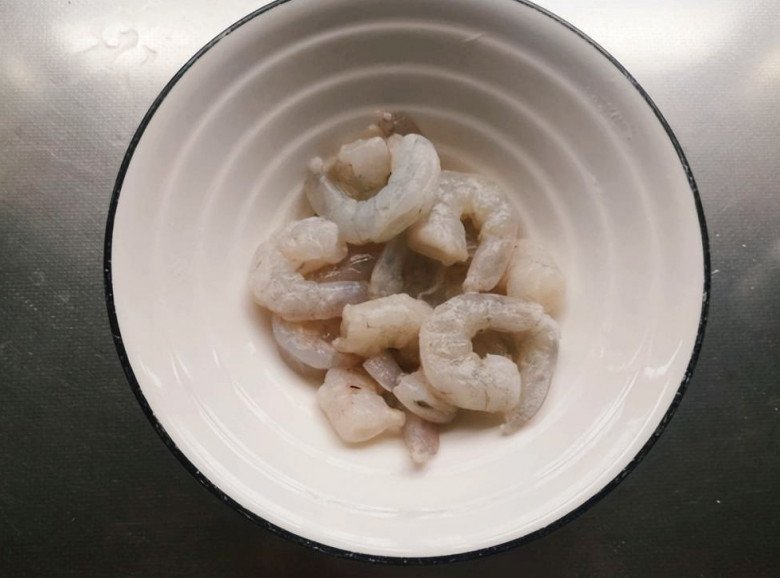 You can cut prepared bell peppers and cucumbers into diced pieces or slices.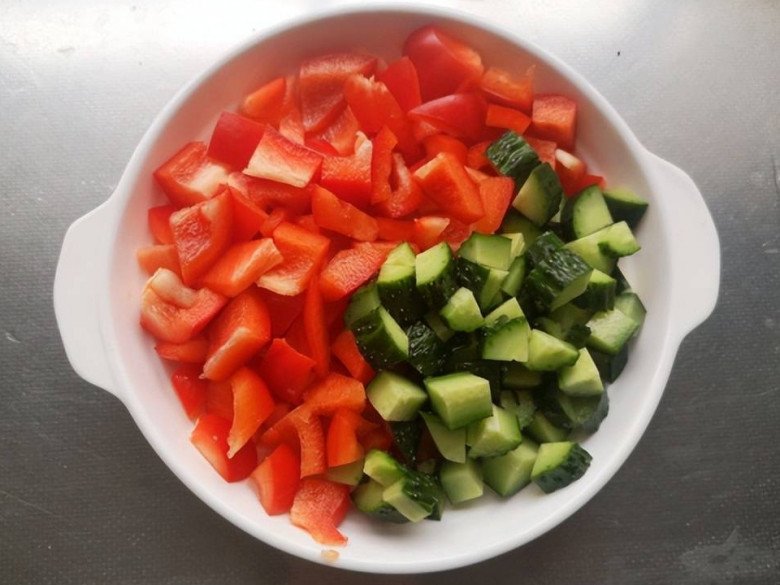 Peel the ginger, wash it and cut it into strips.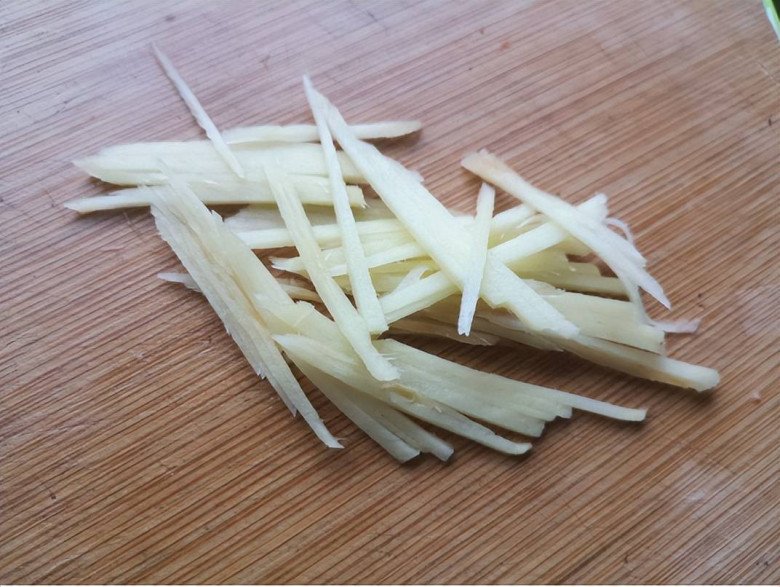 Put a little oil in the pan, then add the walnuts. It is best to keep the heat low during this process, then stir-fry until the walnuts are crispy and then transfer to a plate.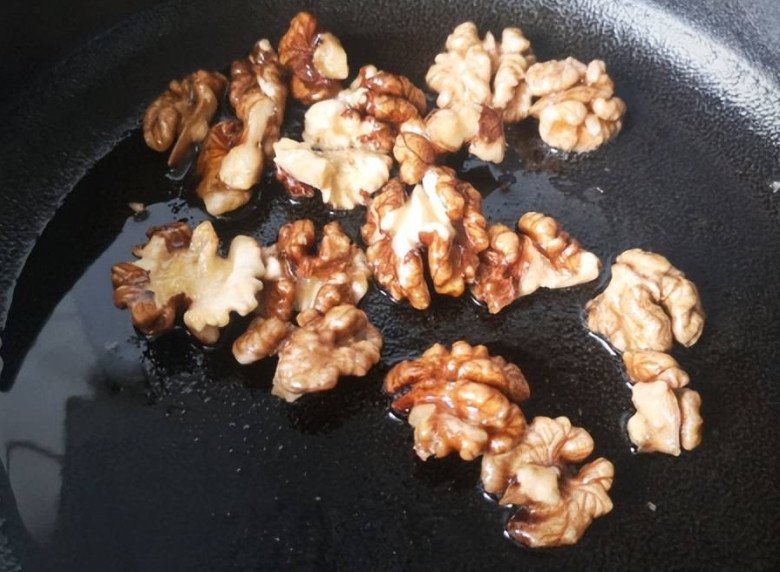 Using the remaining oil in the pan, put the marinated shrimp in the pot, fry slowly until the color changes, then remove the plate.
Continue to add a little oil to the pan, add minced ginger and sauté until fragrant.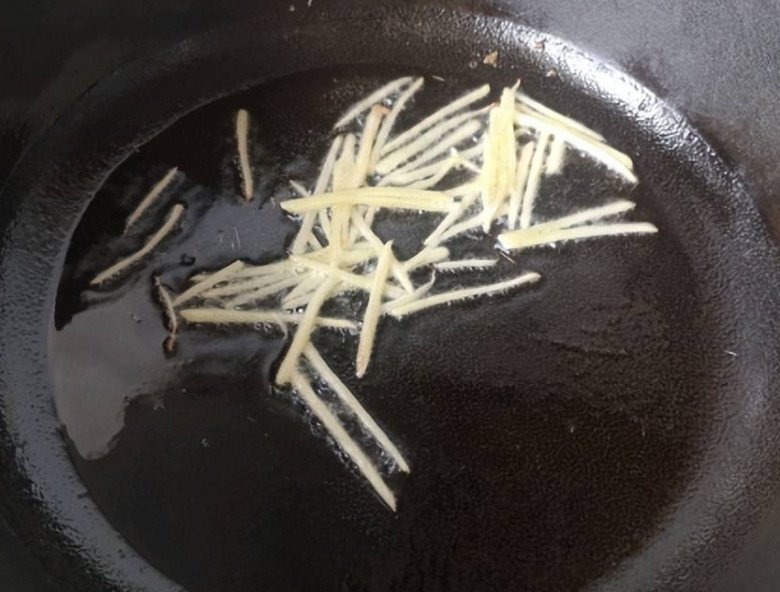 Put the bell peppers and sliced ​​cucumbers into the saute pan, note that the bell peppers must be fried first and then the cucumbers are added, because the water content of bell peppers is not as much as that of cucumbers.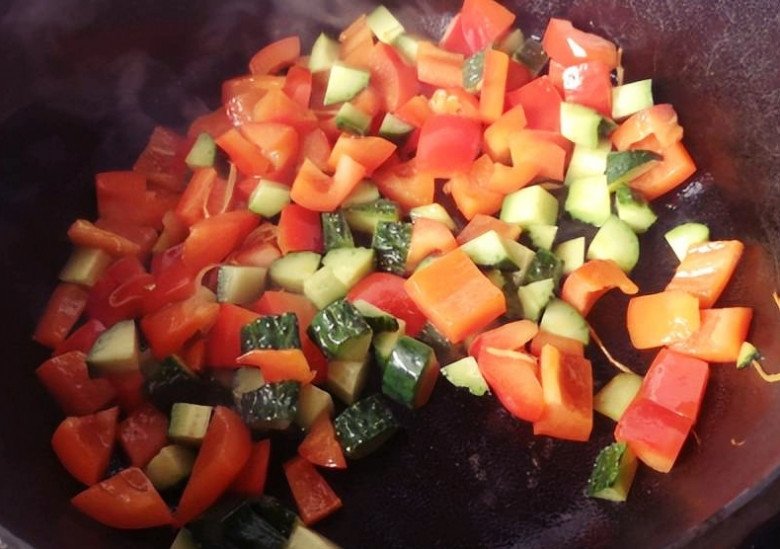 Put soy sauce, salt in the pot, stir-fry quickly, when it's almost done, add the shrimp and walnuts that have been fried before, stir for a while until the shrimp is completely cooked, then turn off the heat.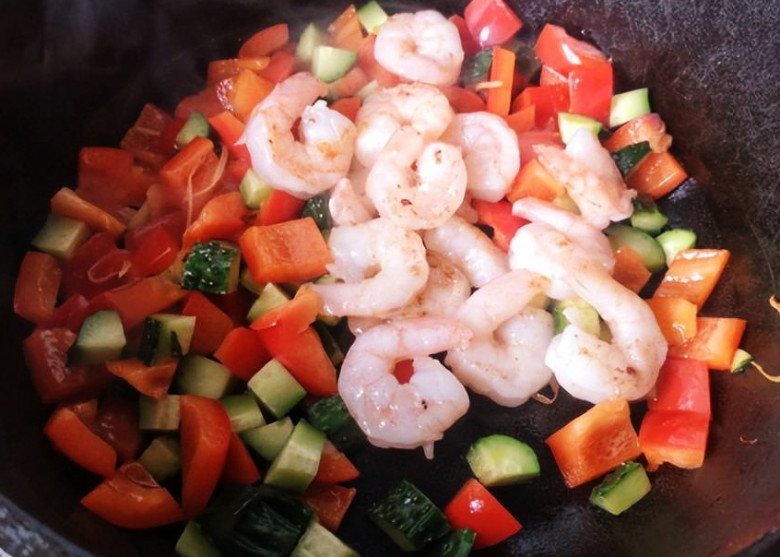 The fried shrimp with walnuts is not only delicious, chewy, sweet, but also has a strange and super nutritious flesh that will surely make the whole family enjoy.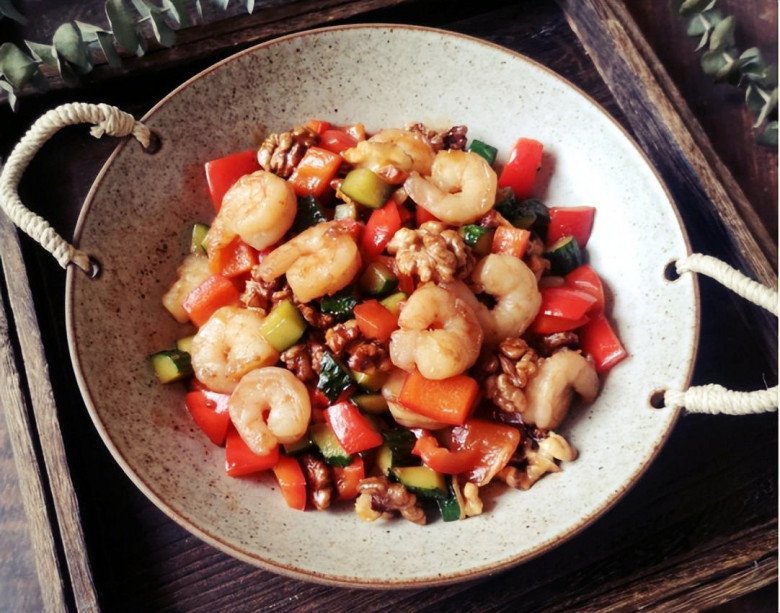 Good luck!
You are reading the article
This fried shrimp is both delicious and considered as a treasure because it is so nutritious

at
Blogtuan.info
– Source:
Eva.vn
– Read the original article
here