Ăn chơi
Crab is only available in Bac Giang, it used to be super cheap and now it's half a million dong/kg
The hairy legs and the mossy claws create the distinctive identity of this crab.
Yen Dung district, Bac Giang is not only famous for landscapes such as Vinh Nghiem pagoda, Truc Lam Phuong Hoang Zen Monastery, but also a specialties A famous name that makes anyone who enjoys it remember forever, it is Da crab.
According to the explanation of the people of Yen Dung, this type of crab is called "Da crab" because they have skin on the claws, some people also call it "crab out" because it is associated with the proverb "September comes out, March comes out" crab in", but the name "Da crab" is still called the most popular.
Da crabs live mainly in the rapids along Thuong River and a part of Cau River flowing through the territory of communes: Dong Viet, Dong Phuc, Duc Giang, Thang Cuong… Especially, Da crab season only lasts from September. to the 11th lunar month.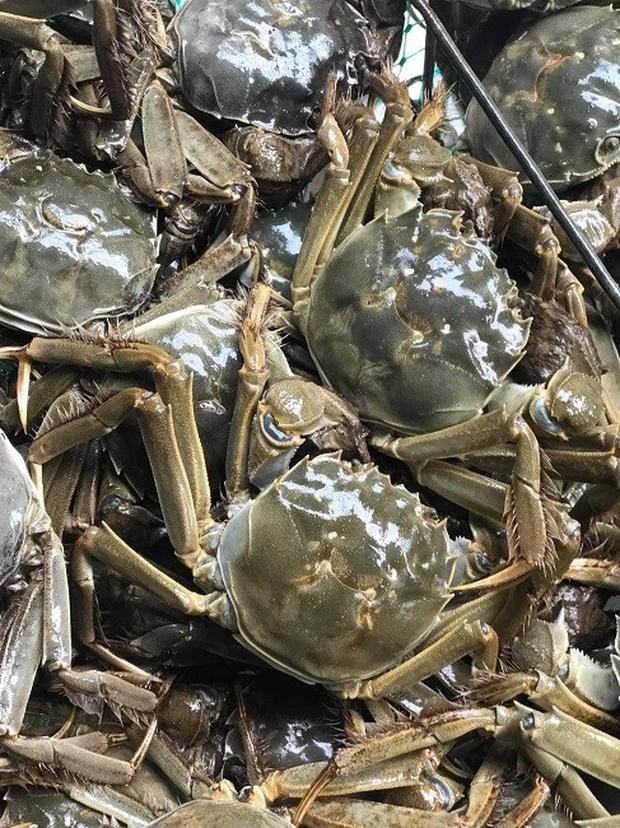 The hairy legs and the mossy part create the distinctive identity of Da crabs (Photo: Dan Viet)
In terms of appearance, Da crabs are similar to field crabs, but the maximum size and weight are 3-4 times larger (average 0.8-2 ounces/head).
The hairy legs and the mossy claws create the distinctive identity of this crab. In addition, the skin crab's body is also round and big like a sea crab or crab, especially inside a lot of bricks.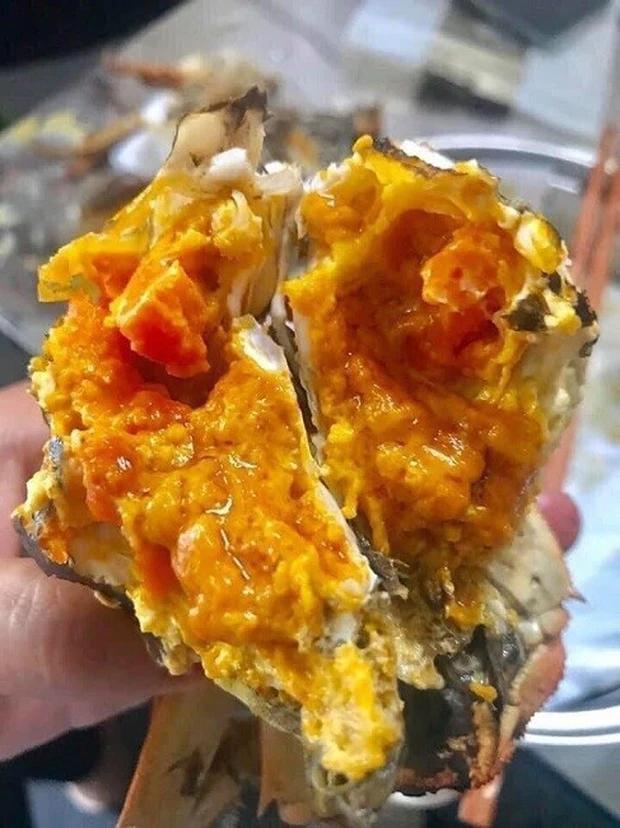 Da Crab has a greasy, delicious brick layer (Photo: Dan Viet)
In terms of taste, the chef of a restaurant in Neo town (Yen Dung) shared, compared to field crab, sea crab or crab, crab meat is sweeter and darker; soft, thin apricot; When processing, the golden shell looks very attractive and eye-catching; Eat not to use pliers to break the shell.
Da crab can be processed into many dishes such as steaming beer, roasting salt, roasting tamarind, cooking soup, making hot pot… but according to many diners, steamed crab with beer, lemongrass, ginger, and mustard powder is attractive. more than that.
In order to "hunt" leather crabs, river dwellers have to work hard, especially to understand their characteristics and living environment.
An experienced Da crab "hunter" said: Da Crab often lives on the river bottom, if you want to catch crabs you have to use a bagua net, the water is big, the crabs are floating, they walk a lot, the water is receding, the crabs are lying in one place, and they don't move much. move more difficult to catch.
In the past, this type of crab was very much available, the price was also very cheap, it was even considered a waste product, but in recent years Da crab has become a specialty.
The living environment changes, fishing is difficult, no one can raise it, so the quantity is not much, plus the increased consumption demand makes the price even higher.
On average, each kg of leather crab delivered to the restaurant costs from 300-400 thousand VND. Meanwhile, on online markets or traditional markets in Hanoi, every time it's in season, Da crabs are sold for up to 500,000 VND/kg.
Follow the Messenger
You are reading the article
Crab is only available in Bac Giang, it used to be super cheap and now it's half a million dong/kg

at
Blogtuan.info
– Source:
2sao.vn
– Read the original article
here