Children are invaluable assets to fathers and mothers. That's why after each broken marriage, many people can't agree on child custody because everyone wants to be the best person to take care of their children.
Nhat Kim Anh and businessman ex-husband Buu Loc have been divorced for many years, but at present, the agreement on who will be the main child rearer is still unclear. Nhat Kim Anh ceded custody of the children to her husband in 2017 but then decided to regain custody of the children because the child visitation was hindered. She won the case, but her ex-husband still refused to hand over the child, he thinks that he and his paternal family are raising the baby very well, so he still wants to continue to raise the child. "She used to think that me and my foster grandparents were the best. My grandparents and I raised and raised my child from birth until now, now he is strong, why is it not suitable anymore " – Buu Loc once expressed.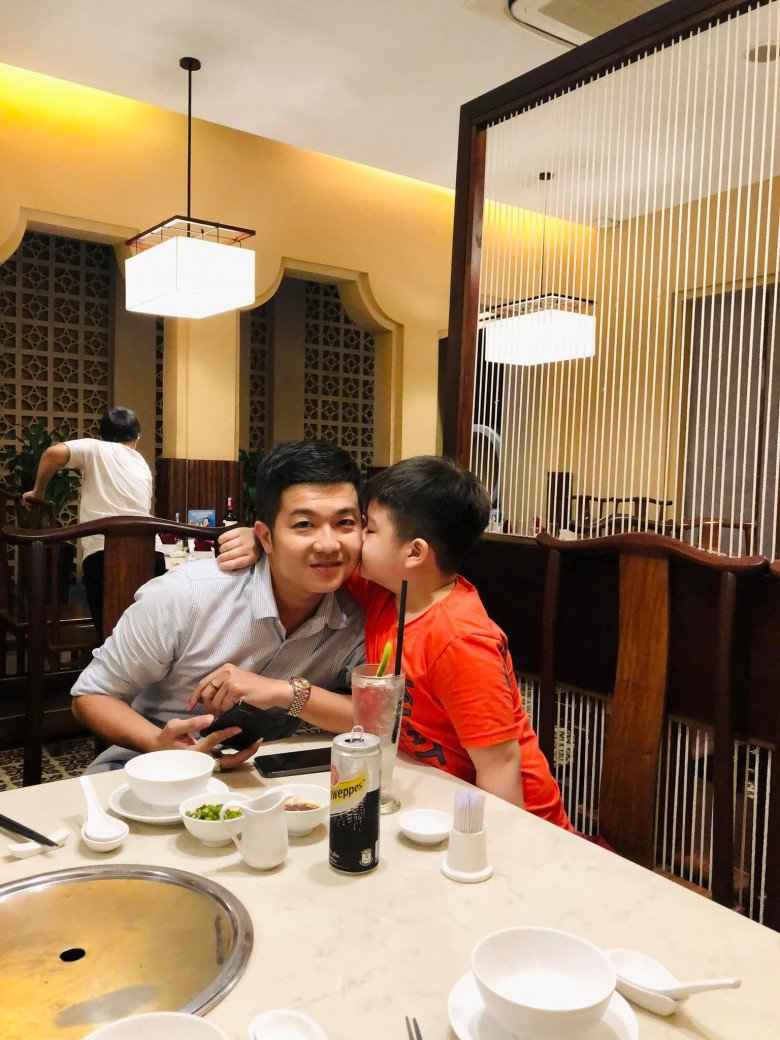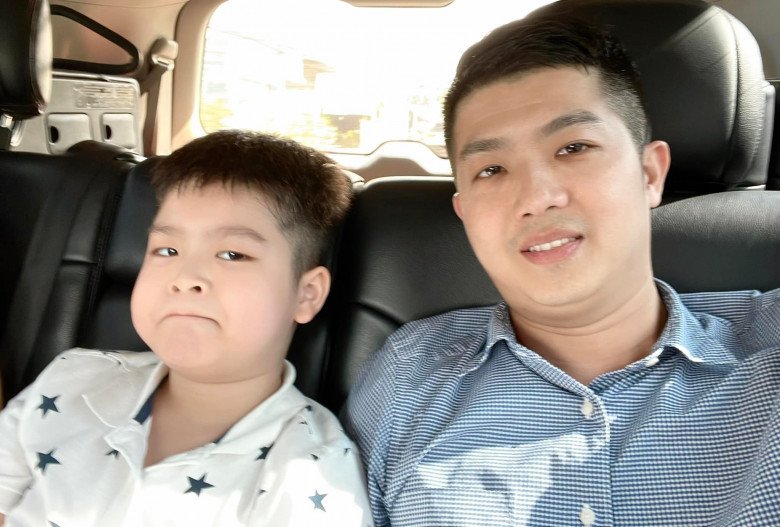 The older the son, the more he looks like Buu Loc.
On Nhat Kim Anh's side, she also said: "At the end of March, the court ruled that I won the case. But the ex-husband refused to hand over the children, so they had to apply the law of coercion. Everything was not finished, the epidemic broke out again. The care of the children at this time is by the paternal family. worried, so I was also helpless." Currently, she is financially full, so she also wants to be close to her children.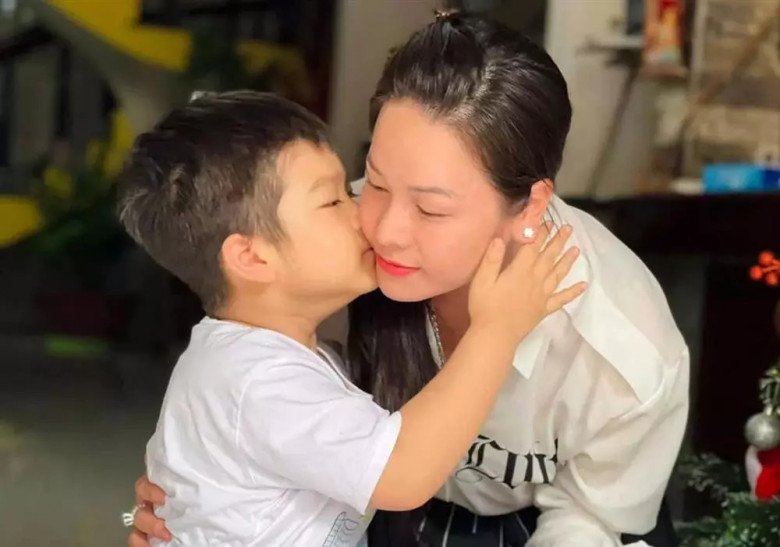 However, she understands that the struggles continue to happen. The saddest person is still Buu Long. Therefore, in the most recent share, the singer expressed that she wanted to leave her children to her husband. "Anyone can raise Buu Long as long as it's better! Kim Anh said it casually in Tin's birthday clip hihi!". Nhat Kim Anh also affirmed that later his son will understand: "After the big news, I hope Tin will understand and love her!".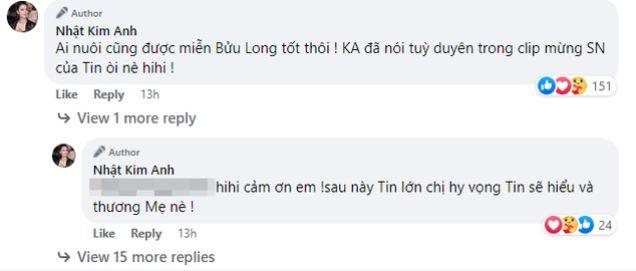 Nhat Kim Anh implicitly expressed that he would not fight for custody anymore.
In the businessman's side, he did not speak up, but silently expressed himself appropriately, being a very good parent. On Buu Loc's personal page, he does not hide his child's image, on the other hand, he often shares pictures of Buu Long. The 7-year-old boy was raised very well by his father and paternal family.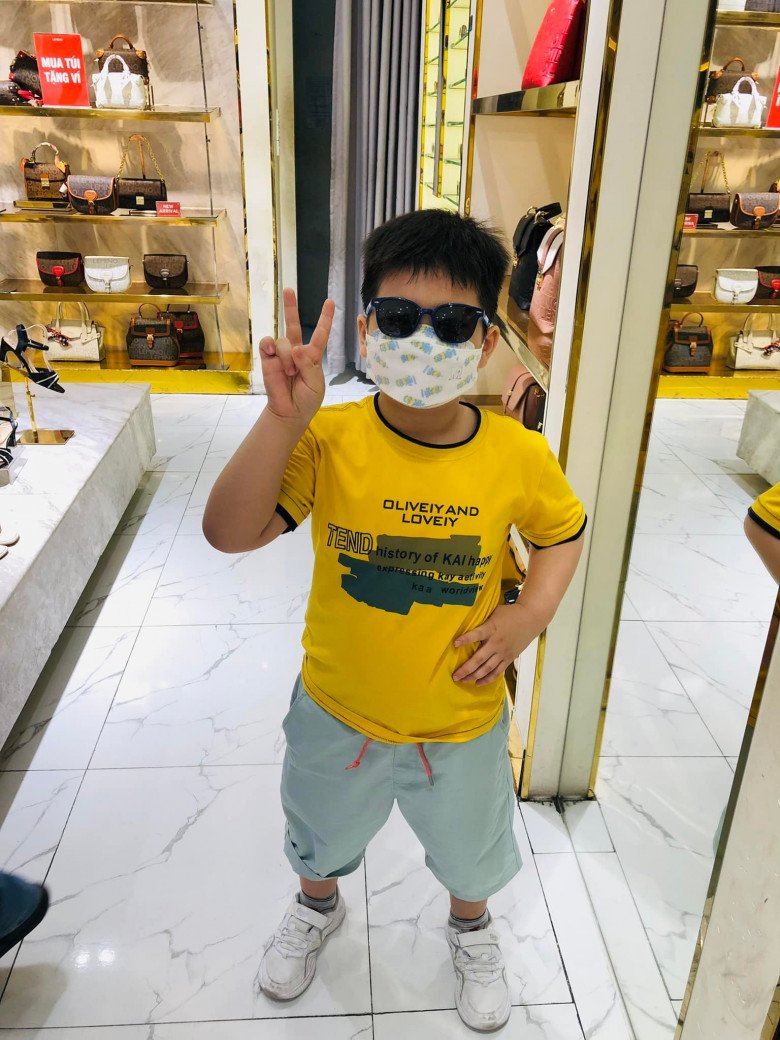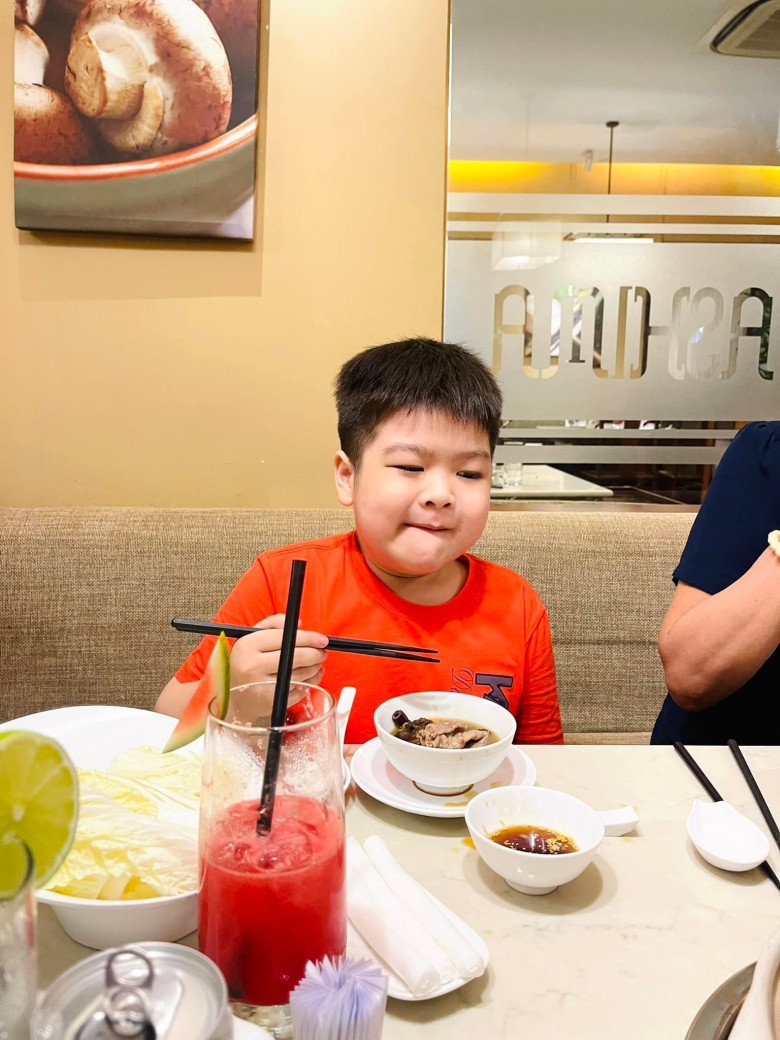 Buu Long is tall and plump.
Buu Long is 1m25 tall, plump and healthy. The child is also very happy when he is with his father and grandparents. Although busy with work, ex-husband Nhat Kim Anh spends a lot of time taking care of her children. He is the one who takes his son out to play, gets vaccinated, picks him up from school… extremely brave. On weekends, the father takes his son to relax, life revolves around his son and never mentions private love. Baby Tin is also a true grandchild, so he is also pampered by his grandparents, all the joy in the family revolves around the little owner.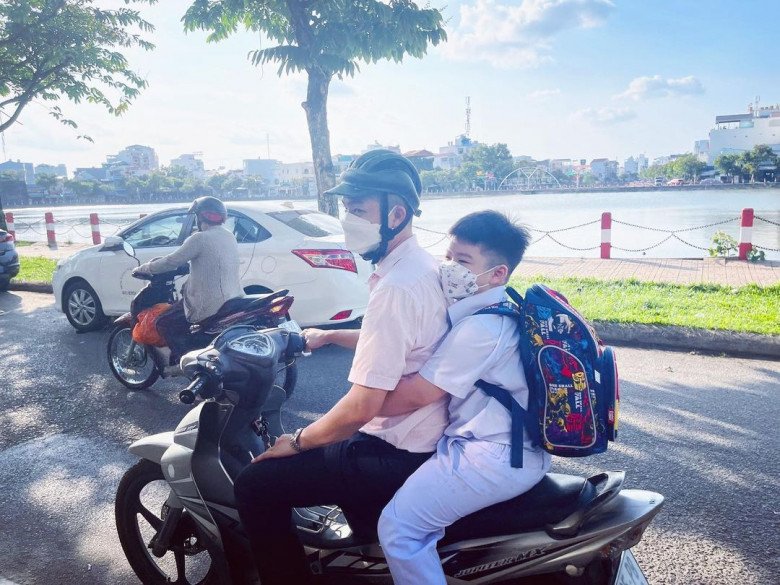 Bao Loc always takes care of and raises children with his own hands.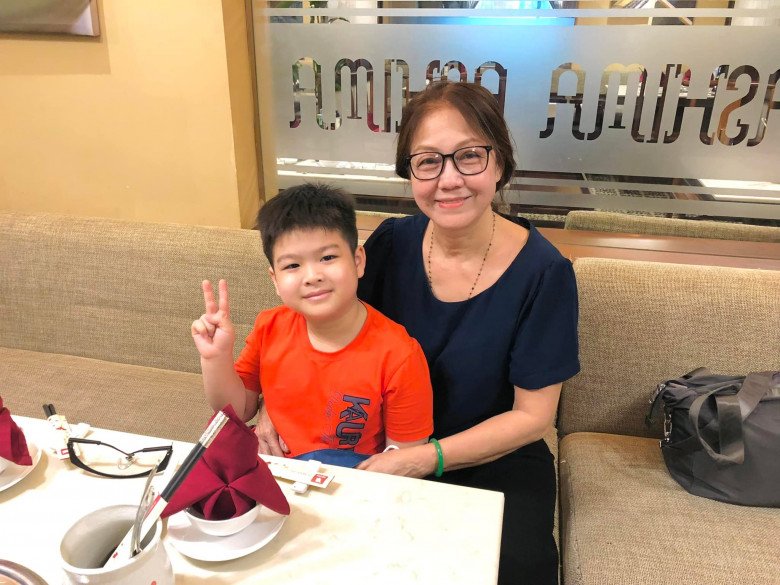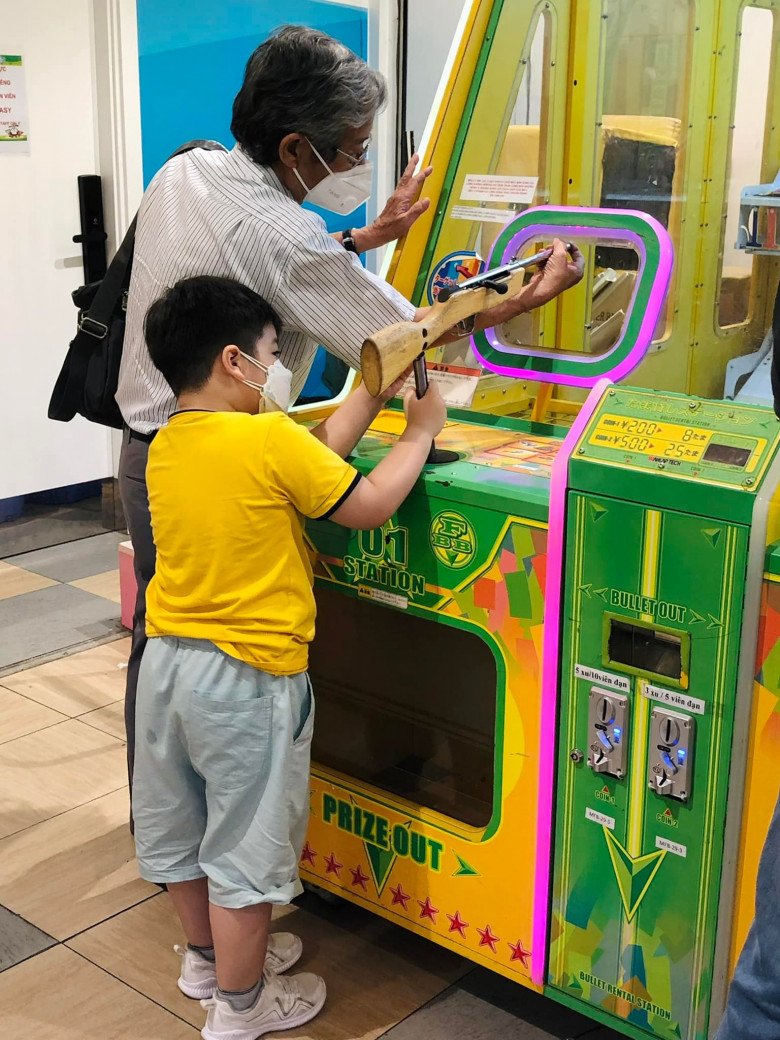 Grandparents are very fond of you.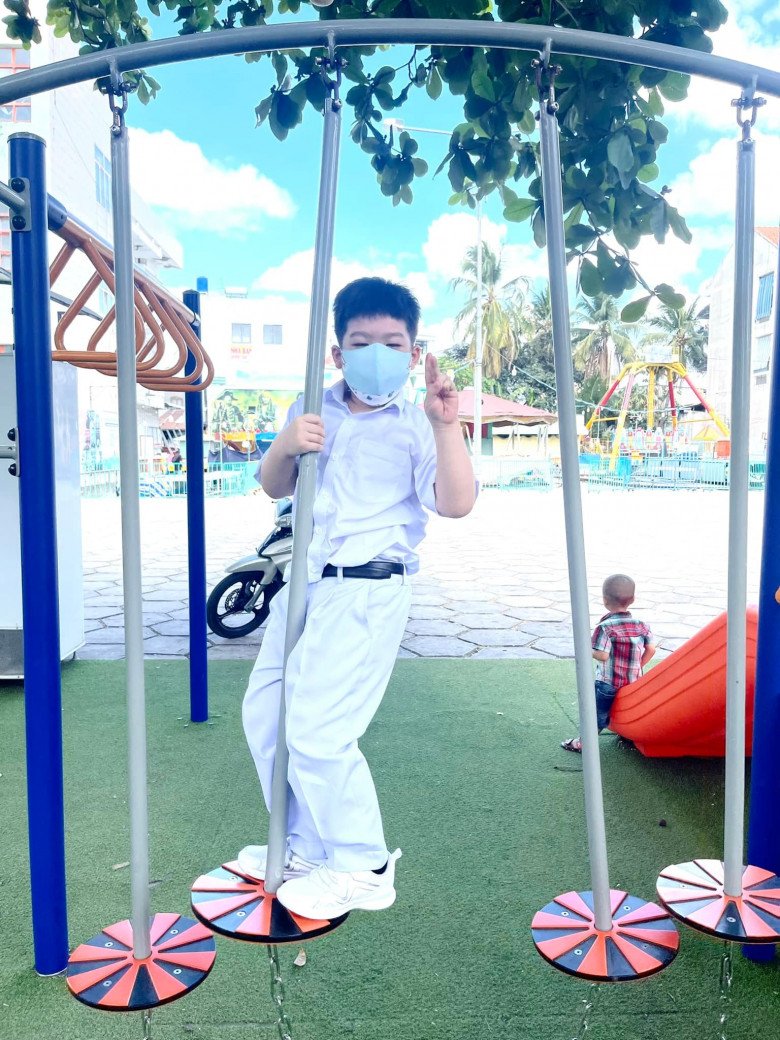 In addition, Ngo Buu Loc teaches his children very well because Buu Long is an obedient and affectionate child. Although he has not lived with his mother since he was a child, he is always polite and knows how to show his love for his mother. It shows that the ex-husband did not build a bad mother image in the eyes of his son.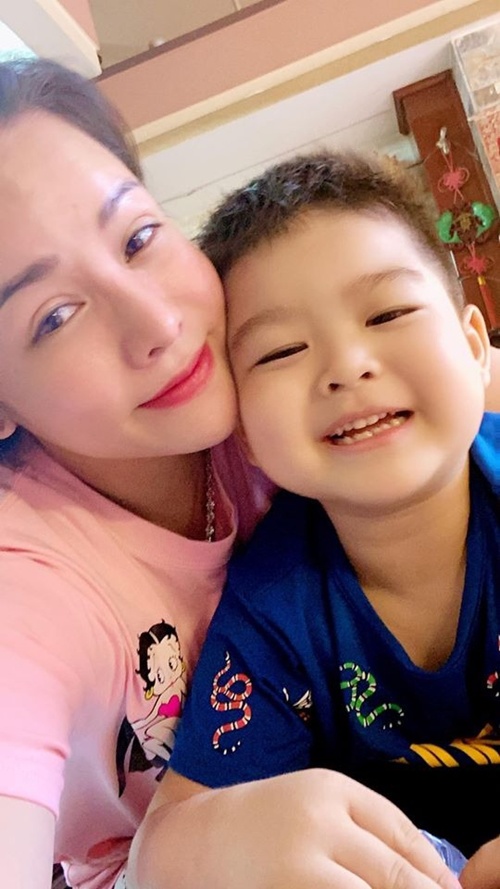 Every time Buu Long meets his mother, he is very close, likes to express his feelings.
You are reading the article
Ex-husband Nhat Kim Anh raises children well after divorce, a tall boy, affectionate with his mother

at
Blogtuan.info
– Source:
Eva.vn
– Read the original article
here