Actress Thu Ha full name is Truong Thu Ha, born in 1980. After graduating from Hanoi University of Theater and Cinema, she joined the Vietnam Drama Theater. Besides a career with many years in the limelight, actress Thu Ha also owns a film fortune with many impressive projects: Girl from Bangkok, Overcoming challenges, Wind from Hien street, Wind from Kinh village... Recently, she impressed the audience when taking on the role of Thuong – Van Khanh's cunning and cunning sister-in-law (Lan Phuong took over) in the movie. Love the sunny day received a lot of public attention after more than a decade of absence from the small screen.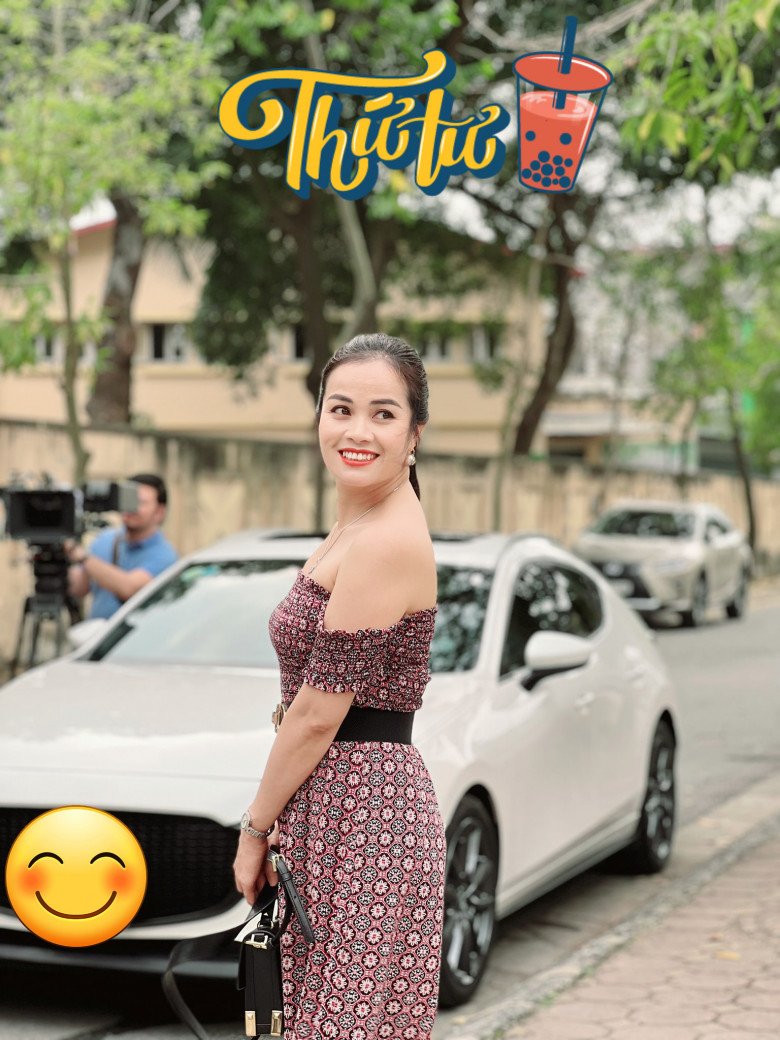 Actress Thu Ha takes on the role of Thuong in "Thuong on a sunny day".
It is known that in real life, actress Thu Ha is having a happy little home with her husband and twins, two boys were born in 2012. Because of twins, Thu Ha did not appear on television for a long time. take care of 2 children. Let's listen to the sharing of actress Truong Thu Ha about her absence to fulfill her role as a mother!
Increase to 80kg when pregnant with twins
The movie Thuong on a sunny day is receiving the attention of a large audience, Ms. Thu Ha in the role of Thuong – a scheming, cunning, and fierce sister-in-law that makes the audience angry instead of Khanh, after the film she has much influenced by his role?
The new drama is being broadcast, so to say whether it has been affected much, I have not been affected much right now, just comments from the audience on social networking sites about the role of the evil sister-in-law, Some of them even asked the director "give me a minute to play Khanh so I can take care of these two sisters-in-law and mother-in-law", while others hate it so much, they say this sister-in-law is "the present day Bach Co Tinh appeared". .
I'm also happy because my role has just begun to appear and has attracted the attention of the audience, I guess I will have to wait until the show is over before I will answer more. (Laugh)
It's been a long time since I've seen Ms. Thu Ha appear on television, I don't know what's the reason for her absence for a long time?
I've been absent from television for a long time because I got married and then gave birth to twins, so I'm probably a bit busier than other moms. I had to give up work to take care of the children.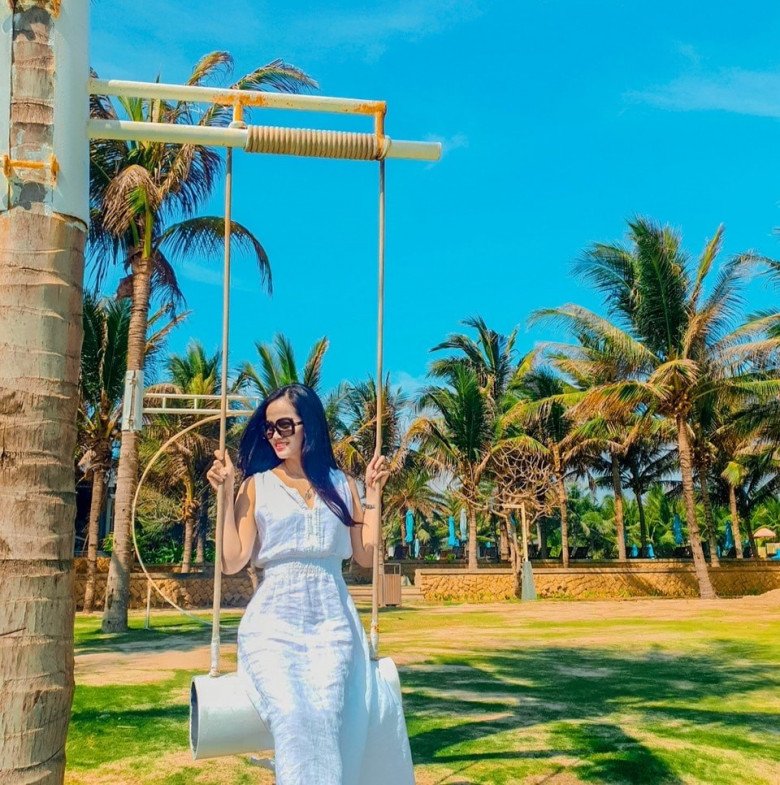 Due to twins, the actress rarely appears on the small screen for a long time.
It is known that her small family has 2 twin children, although it has been a long time, do you still remember the day you found out you were pregnant with twins? How did you feel at that time?
When I know myself pregnant The couple's feelings at that time were very happy, because up to now, no one has had twins in their families. I look forward and wait to see how the faces of the children will be, boy or girl. The feeling at that time was hard to describe. (Laugh)
Being pregnant with double all difficulties must be doubled, can you share about difficulties during pregnancy? How much weight did you gain during pregnancy?
The first time I was pregnant, it was a twin pregnancy, so I was also very careful, I always followed the instructions of the doctor, from eating to walking I was very careful, every time I eat and drink, I think I will have to I ate for 3 moms and children, so when it came time to give birth, I was up to 80kg. (Laugh)
When are you most worried about your child's health?
The time I am most worried about is the first 3 months of pregnancy. At that time, I also had flu and fever, I was very scared. I am afraid that when the baby is born, it will be affected.
Around the 8th month of pregnancy, because I was pregnant with twins, when the pregnancy was too big, the babies were probably cramped in there, so they always urged me to come out. 2 babies are 36 weeks old, ie 8 months old, 2 babies were born. I am also very afraid that the premature baby will not be healthy.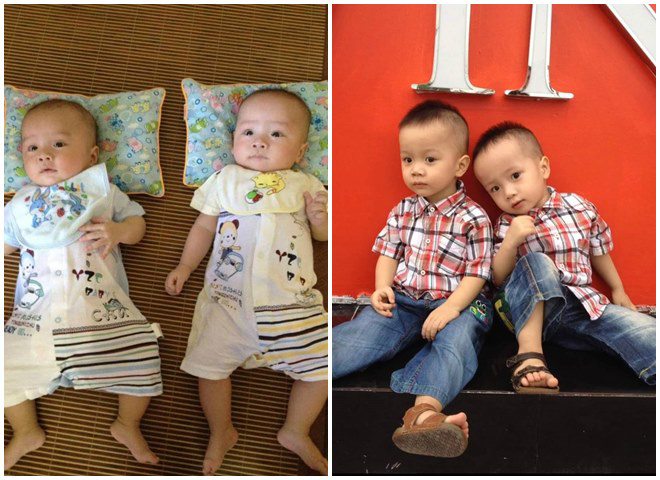 She gave birth to 2 babies at 36 weeks.
After giving birth, I was afraid that I would not be able to follow the profession again?
Can you tell me about the day you gave birth to your two children?
After birth, one baby was 2.5 kg and the other was 2.2 kg. When I saw her, I was in a very worried mood at that time and I cried not knowing if these two little babies would have a big impact on her health and development.
Moreover, I had a cesarean section and had to take a lot of antibiotics but I didn't have milk, so the babies had to eat all the formula milk, I was very worried.
Being a mother for the first time, I didn't know how to take care of premature babies, I was very confused and worried but then the words of encouragement from the doctor as well as the family on both sides and my husband also did it for me. somewhat assured about how to take care and raise two children.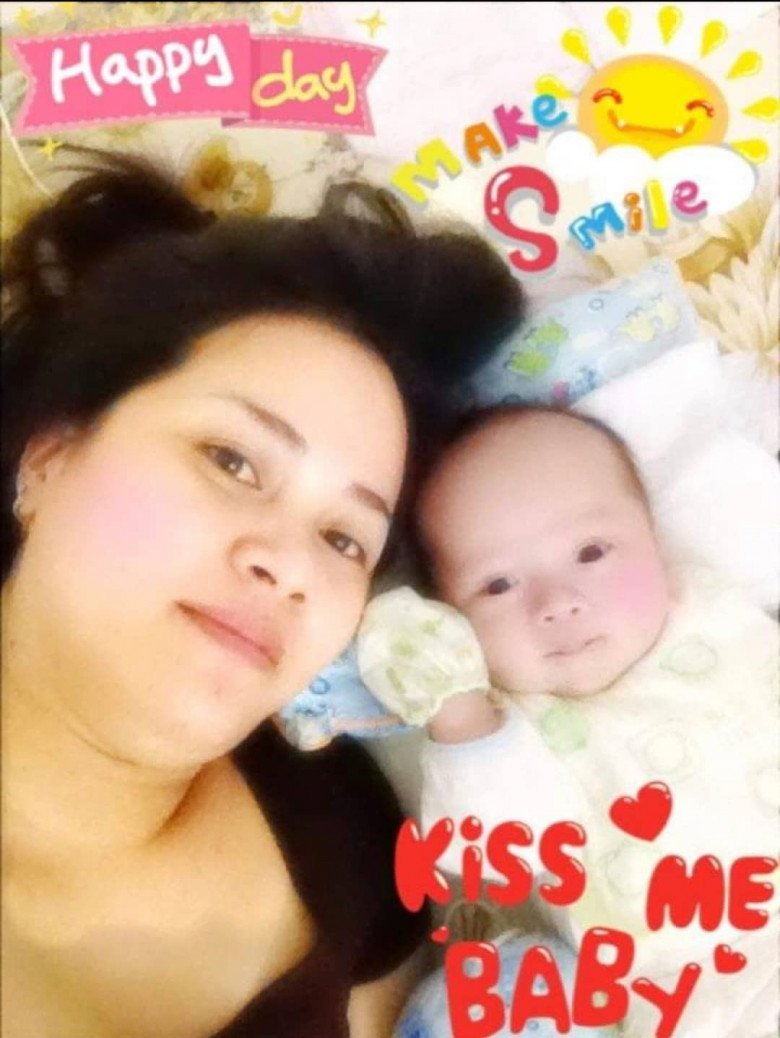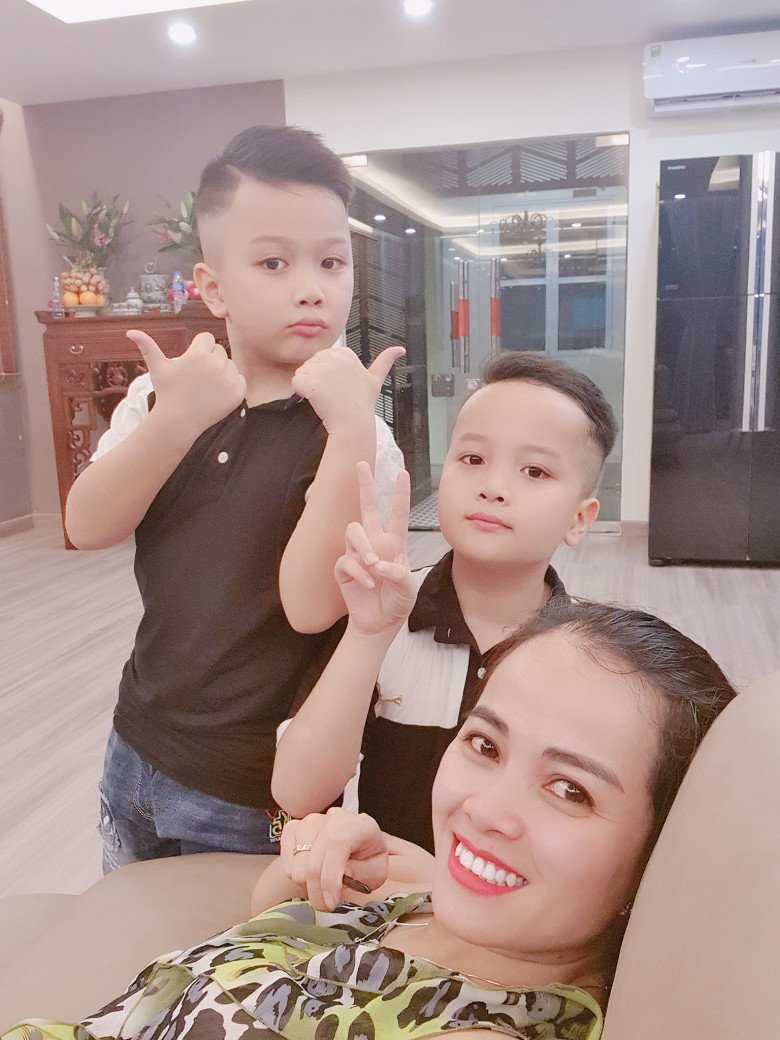 Her two children were born, one weighing 2.5 kg and the other weighing 2.2 kg.
Are the two babies born like your imagination? Is the baby more like the father or the mother?
When I saw the two children, all my worries seemed to disappear. At birth, one child resembles the father and the other resembles the mother. Seeing that the children are healthy and normal, I feel reassured. I have read and learned how to raise premature babies on newspapers and social networks, so I am more confident in taking care and raising babies.
Being pregnant with twins must have made a lot of sacrifices, have you ever seen your body change as it was when you were a girl, looked at your stretch marks and was sad? He comforted me, how was your wife during pregnancy, childbirth and postpartum?
When I went to the delivery table, I weighed 80kg and after giving birth to 2 babies, I had about 70kg left. At that time, my body was very fat, and my face was deformed. I was afraid that I would not be able to return to the weight I was as a girl and I didn't know if I could continue my career because at that time my weight and shape was terrible. (laugh…)
Fortunately, I have a husband who is very psychological and understands his wife, so from the time I was pregnant to the time I gave birth to a baby, my husband was always the person who was close to his wife, taking care of and comforting her a lot. When giving birth to a baby, almost all the work of taking care of the babies is done by the husband so that the wife does not have to work hard and worry about taking care of the children. So, after giving birth for 3 months, I regained my body like when I was a girl.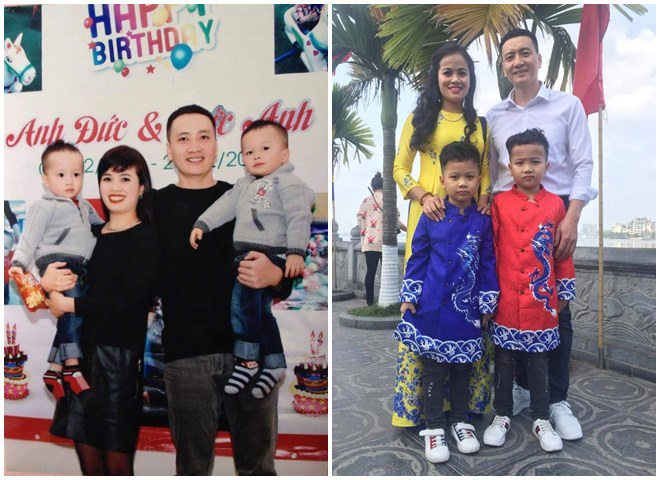 Her happy little home now.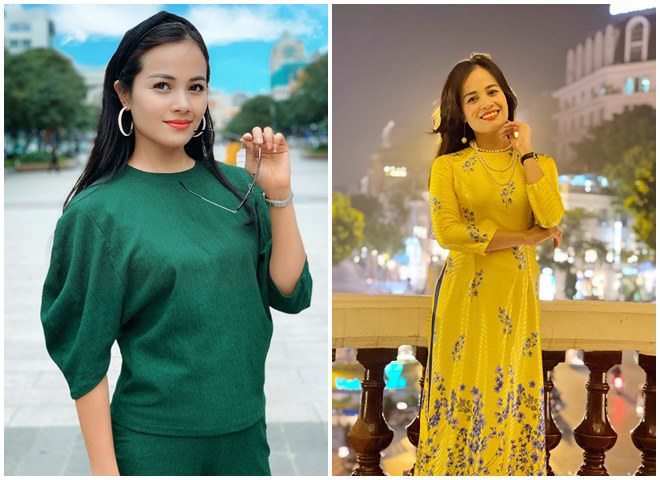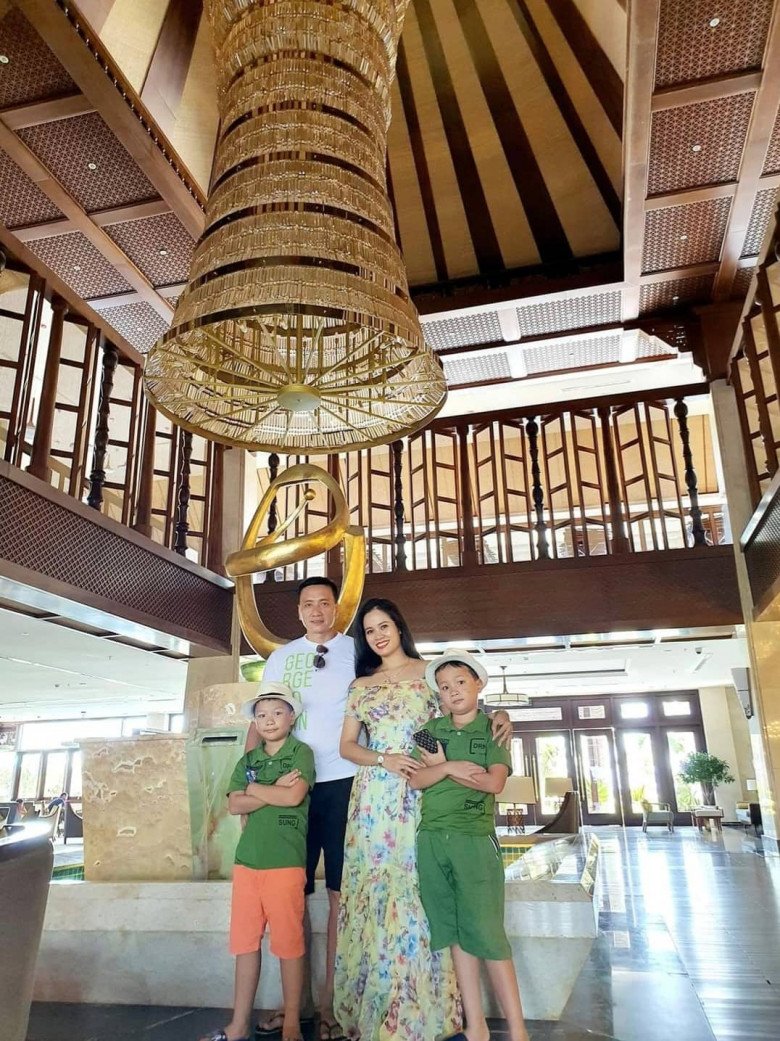 Thanks to her husband's support in everything, she quickly regained her shape after giving birth to twins.
How do you arrange your time to take care of your children and acting?
Now, I've also gone back to filming and acting again. To balance all of those things, it must be said that it is an effort because many times at the same time I cannot split myself to do many things. Fortunately, Ha has a husband who is very supportive of his wife in everything and is willing to take care of the family for his wife to reduce the burden. That alone is that Ha already feels motivated to do all the rest. (Laugh)
Thank you for your sharing!
You are reading the article
Lan Phuong's cunning sister-in-law in Sunshine on the Day of Love Returns to double pregnancy, 80kg increased, her face is deformed

at
Blogtuan.info
– Source:
Eva.vn
– Read the original article
here