Recently, singer Nhu Quynh had a performance for the program "Wandering Clouds". In the surprise show, there was the presence of singer Manh Quynh, making Nhu Quynh extremely surprised. Manh Quynh brought a bouquet of flowers to the stage for Nhu Quynh, hugged a close colleague and said:Quynh has a bunch of slightly wilted flowers for Nhu, but it's fake flowers.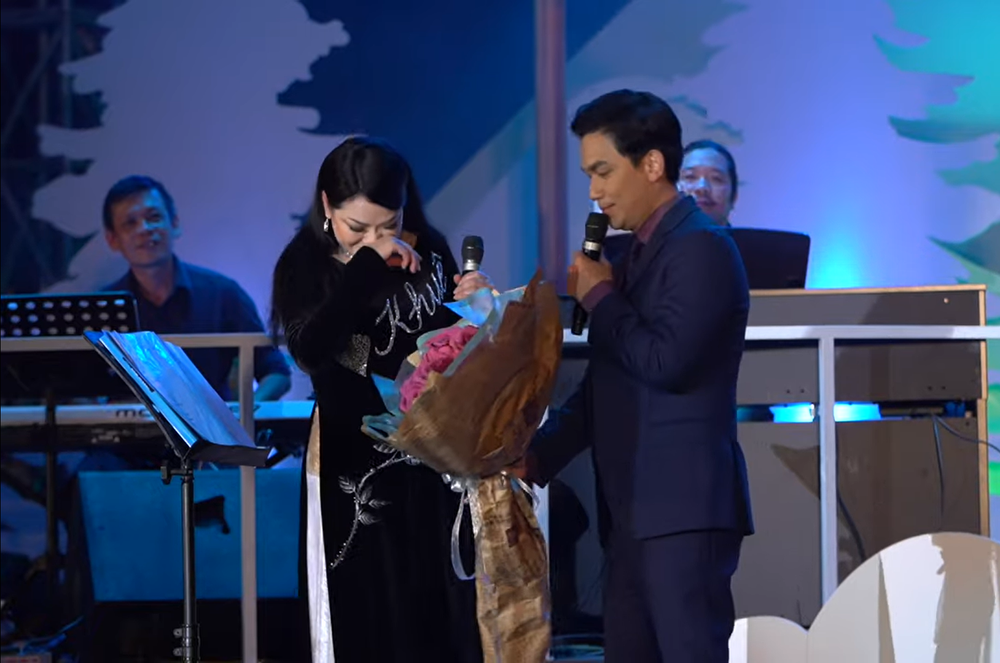 Nhu Quynh responded with emotion: "Thank you very much Quynh. This is a confetti, so it will last a long time, forever.
Today, Quynh had a show at Dong Giao tea room, but still spent time visiting Nhu. Like very emotional."
Some viewers below asked Manh Quynh to kiss Nhu Quynh, but Nhu Quynh refused: "No way, if Quynh kissed Nhu, Phi Nhung would be jealous."
Next, Manh Quynh shared: "This morning, I knew Nhu Quynh was practicing music, so I invited Nhu to have lunch, but Nhu was not feeling very well.
That's why tonight, I'm singing in Dong Giao, I also have to run over here to visit Nhu and give my condolences on Nhu's family. I wish Nhu Quynh many successful shows.
I hope Nhu Quynh tries to stay healthy to serve the audience."
While wishing Nhu Quynh, Manh Quynh mistakenly said the Dong Giao tea room and the Drum Dong stage. Manh Quynh immediately explained: "I often confuse Dong Giao with Drum Dong because I sing with Phi Nhung in Drum Dong too much."
Responding to Manh Quynh, Nhu Quynh said an emotional sentence: "I hope one day the three of us (meaning Phi Nhung) will sing together again."
Manh Quynh refused with a smile: "Quynh doesn't want to." Nhu Quynh said: "That day will come."
After chatting for a while, Nhu Quynh and Manh Quynh duet together a song quickly so that Manh Quynh ran back to the Dong Giao stage to continue singing.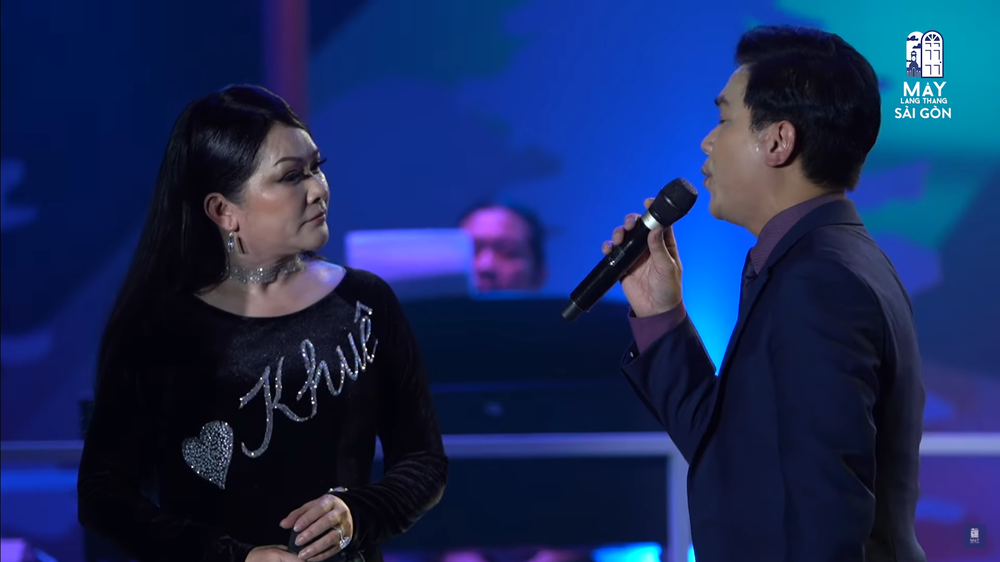 Because Manh Quynh's appearance was unexpected, the two did not have any practice before. However, Manh Quynh and Nhu Quynh have been singing together for many years, so the duet is still very suitable for the whole band.
The two sang a medley of songs together. Near the end, Manh Quynh was also excited to sing a sentimental reverb.
After singing, Manh Quynh said goodbye to Nhu Quynh and the audience. I said: "Now I have to go back to Dong Giao to continue working or else I won't get paid."
Like that, Nhu Quynh then texted Manh Quynh: "Quynh rest assured, no matter what, someone will help Quynh. I would like to take the towel for you on behalf of that person."
Having said that, Nhu Quynh took a towel to wipe the sweat for Manh Quynh full of affection.
https://soha.vn/nhu-quynh-khong-duoc-dau-manh-quynh-ma-hon-toi-thi-phi-nhung-ghen-chet-20220504181607893.htm
You are reading the article
"No way, if Manh Quynh kissed me, Phi Nhung would die of jealousy"

at
Blogtuan.info
– Source:
Soha.vn
– Read the original article
here