Tech
Simplify graphics processing with iRender's render farm

Rendering or rendering is one of the important steps in the graphic creation process, creating the final product for the viewer after the tireless work of the artists. But this is not a simple job, when today's picture standard of this type of film can be up to 60 – 70 fps instead of the previous 24 fps standard of conventional film, do a simple calculation. Simply put, 10 minutes of movie also needs to process up to 36,000 frames.
If you don't have a powerful enough CPU, GPU, and enough RAM, rendering will take a lot of time, even if it doesn't work because of a crash. In contrast, equipping machines with high-end configurations is out of reach for freelancers or small and mid-sized studios, especially in the current time of hardware scarcity. in.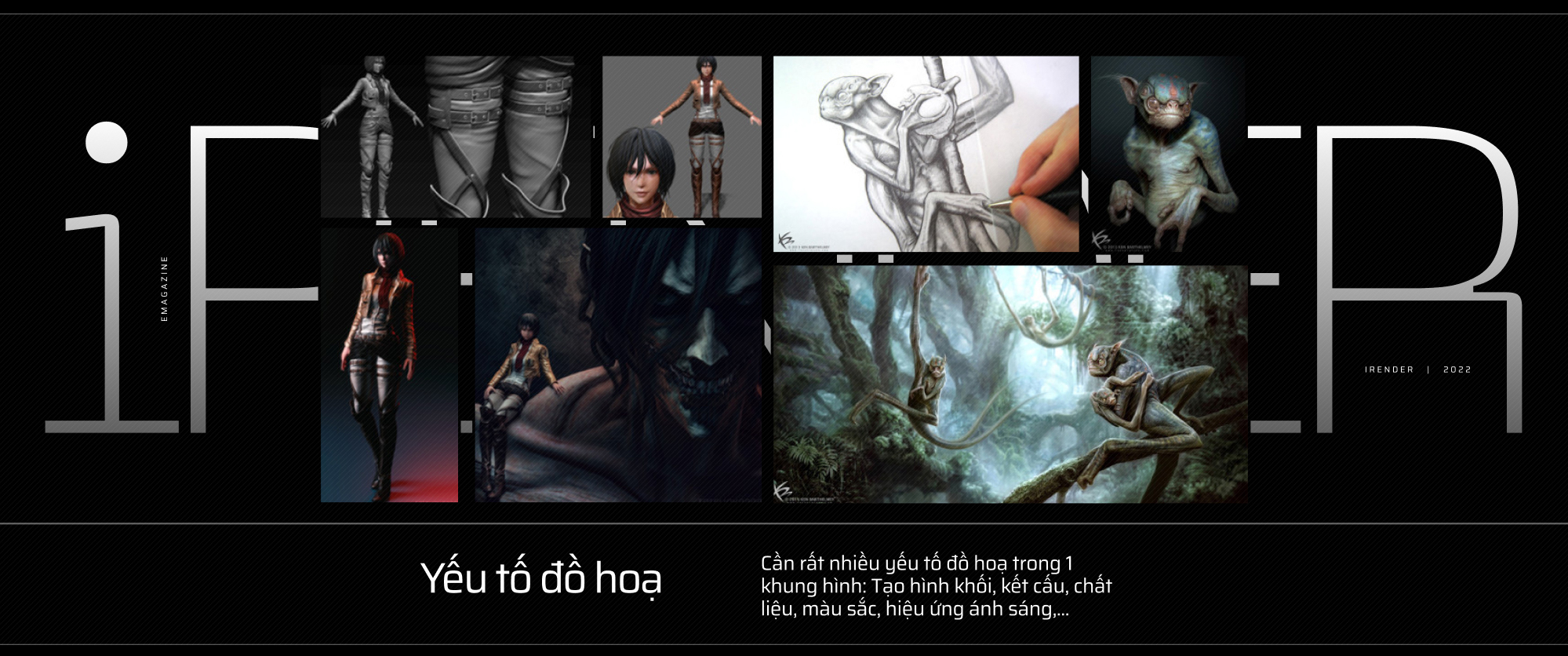 Therefore, bringing this process to the "render farm" is essential. Render farms are equipped with hundreds or even thousands of CPUs and GPUs to handle the heaviest computations. From there, artists can focus on their creative work and not be "pulled" by hardware limitations, all solved by a render farm via cloud computing.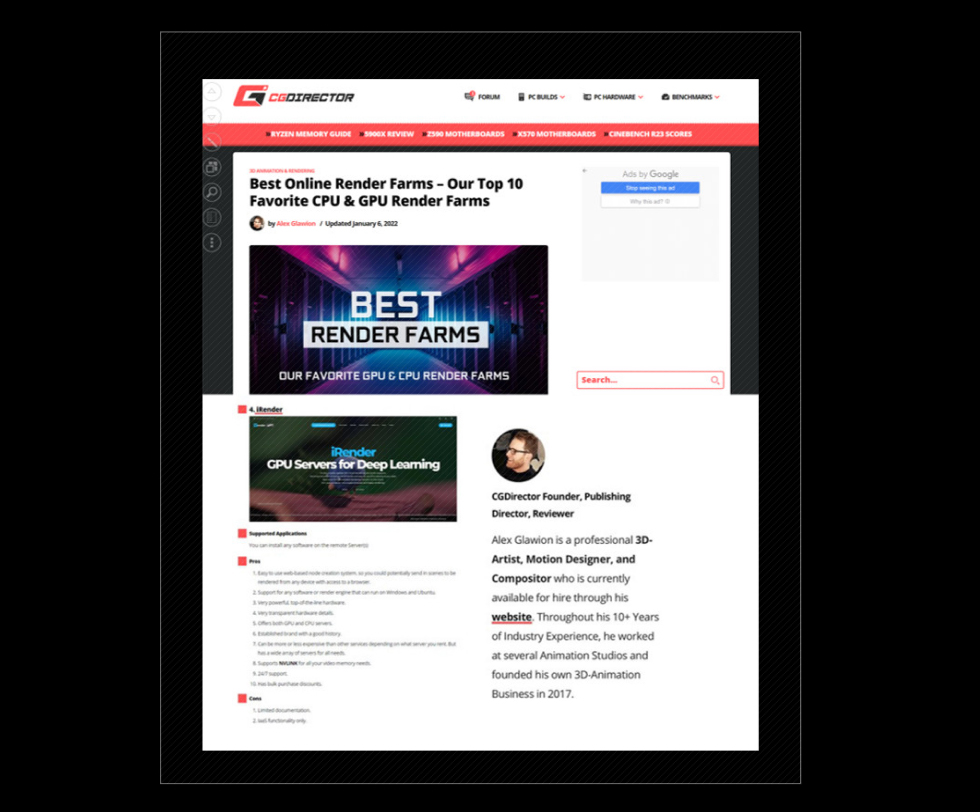 Besides, the cloud rendering solution also opens up the opportunity to work remotely. Artists in the same studio do not need to work in a physical location, but can completely create an online workflow, increasing work efficiency dramatically.
One of the prominent names in the field of providing cloud rendering services is iRender from Vietnam. iRender has won many prestigious awards such as the double Sao Khue Award 2021 (VINASA), the top 10 excellent digital startups in 2021 (top 10ICT), the Gold Award of the International Business Awards 2021 (International Business Awards). – IBA 2021).
Especially iRender has also been named many times in the rankings of cloud rendering solutions from global software developer and expert forums such as Lumion, CGDirector, Radarrender, etc. different to make iRender stand out from many other solutions already on the market?

At present, most cloud rendering services are built on the SAAS (Software as a service) model. The usage of this model is very simple, users will bring the project to and receive the final result, no need to have knowledge about the operating mechanism of the infrastructure system.

This model works around farm management tools (Farm manager), such as ThinkboxDeadline of AWS, OpenCue of Google, Flamenco.io, Afanasy… A major drawback of this type of tool is its compatibility with software. The software is quite limited.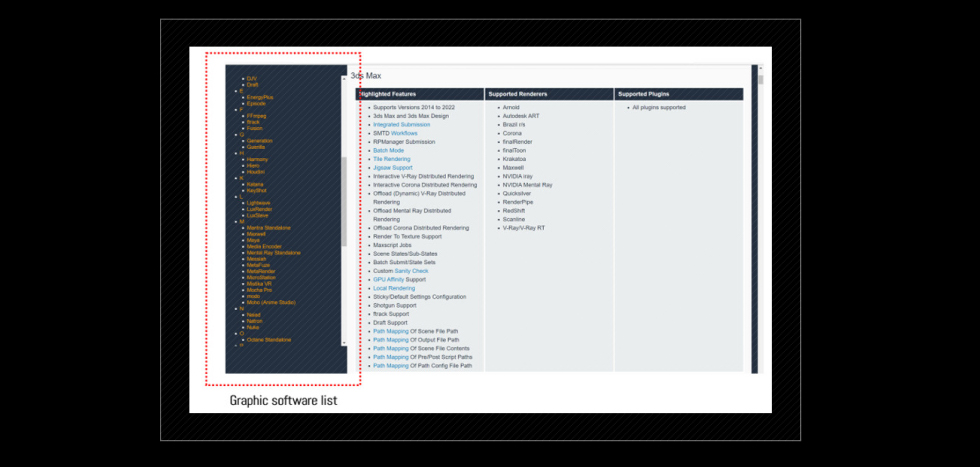 In the field of graphics, there are many different software with countless versions that also have different uses and compatibility. Each studio or individual user uses one or more software to create their own workflow, to suit the style and artistic requirements of the project… Therefore, the SAAS model With the farm manager tool suddenly becoming a hindrance in the creative process, some users will not be able to use it or experience rendering errors in the final product.
Especially at the present time, NVIDIA's new generation GPUs with RTX (Realtime Raytracing) feature allowing real-time lighting simulation, are gradually being applied to graphics software such as Lumion, Enscape and Unreal Engine. Besides, the rendering technology on multiple GPUs (multi-GPUs) has also been updated by software such as Octane, Redshift, iRay, NVIDIA Omniverse. The upgrade to apply RTX and render multi-GPUs in the graphics field is faster and faster, cloud rendering services with SAAS model are becoming more and more obsolete.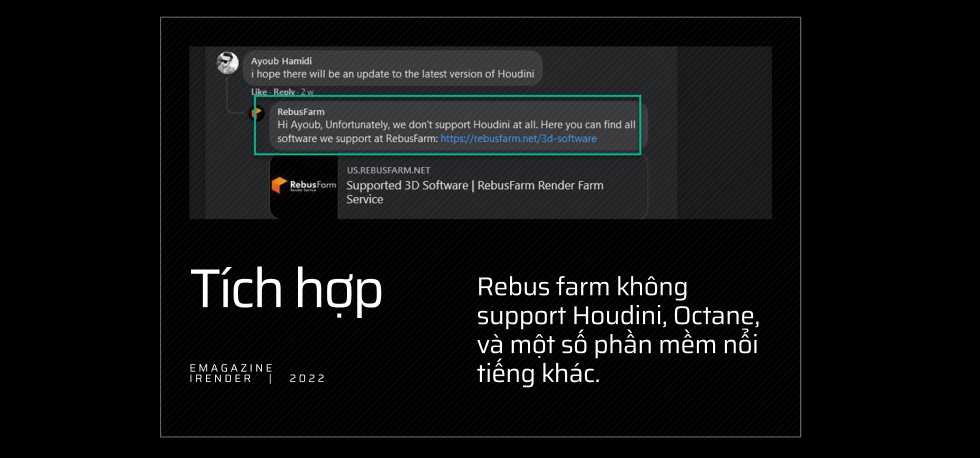 Back to the question of what makes iRender's solution stand out from the competition? The answer lies in the fact that iRender no longer uses the old SAAS model but moves to the IAAS model.

To explain briefly, instead of having to use a 3rd party hardware management solution like SAAS, IAAS allows users to interact directly with powerful hardware. powerful server through a remote PC tool of iRender (Remote desktop protocol), or you can use Parsec – a software that transmits high-quality images with low latency to playable get game.
Each customer will create a working environment (called an image), then install all the necessary software on this environment. That approach completely eliminates the limited compatibility of the SAAS model, and is suitable for any workflow. For example, a graphics studio can install an entire workflow or customize parts of their workflow to be used as a cloud office with a full software environment that works like the real thing.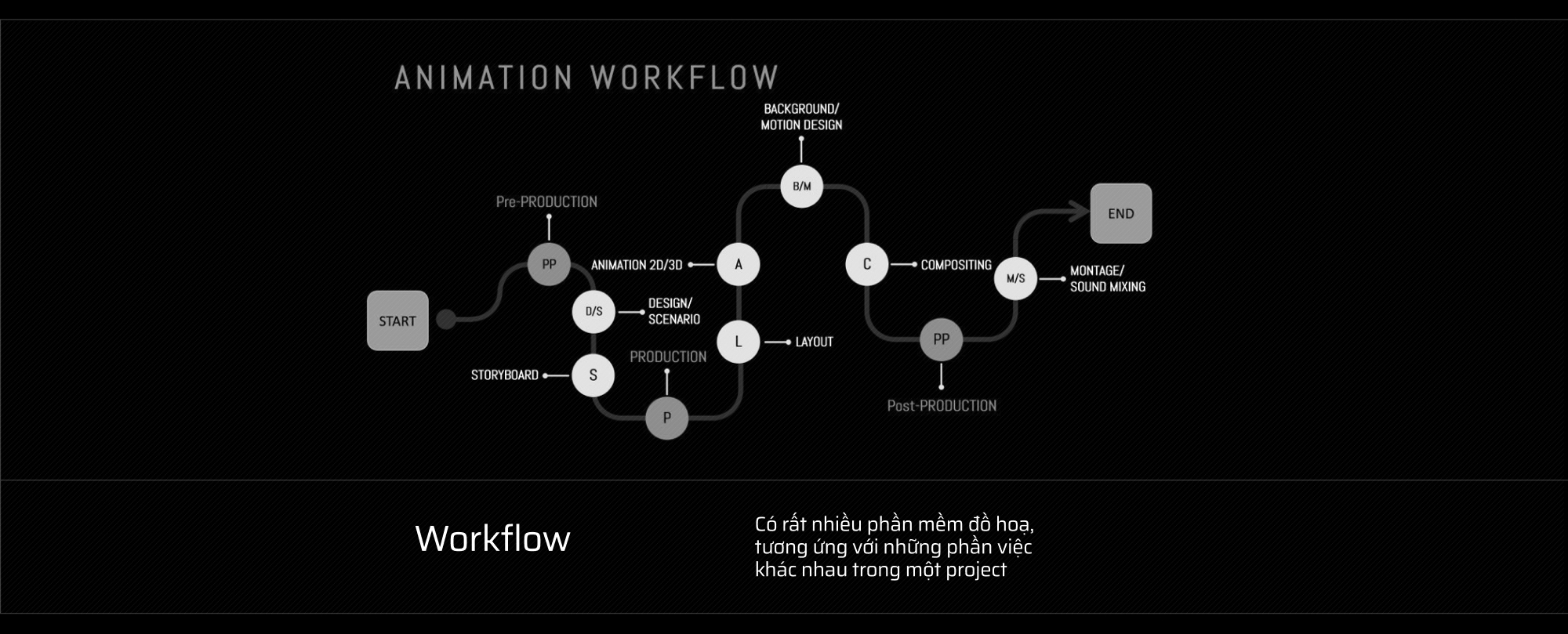 With iRender, artists can take advantage of the configuration of a machine that costs hundreds of millions of dong, taking advantage of the power of many top-class graphics cards Nvidia RTX 3090 to perform rendering. all through the personal computer and a stable network connection.

iRender's IAAS model opens up other uses, not just limited to the realm of graphics. Artificial intelligence startups can use powerful hardware to apply AI / machine learning, or video creators can also use iRender to render long video projects, … From here , iRender's versatility becomes higher than solutions using the old SAAS model.

iRender represents the next generation of technology services with the ability to quickly adapt to solve problems that cause "headaches" for users. By shortening the wait time for rendering, iRender "frees up" 3D artists to help them spend more time on creative work, or simply take a break to increase the quality of life.

https://genk.vn/don-gian-hoa-cong-viec-xu-ly-do-hoa-voi-render-farm-cua-irender-cloud-rendering-viet-nam-voi-chat-luong- the-gioi-20220503160310593.chn
You are reading the article
Simplify graphics processing with iRender's render farm

at
Blogtuan.info
– Source:
genk.vn
– Read the original article
here