Du Lịch
The US considers making a no-fly list with unruly disruptive tourists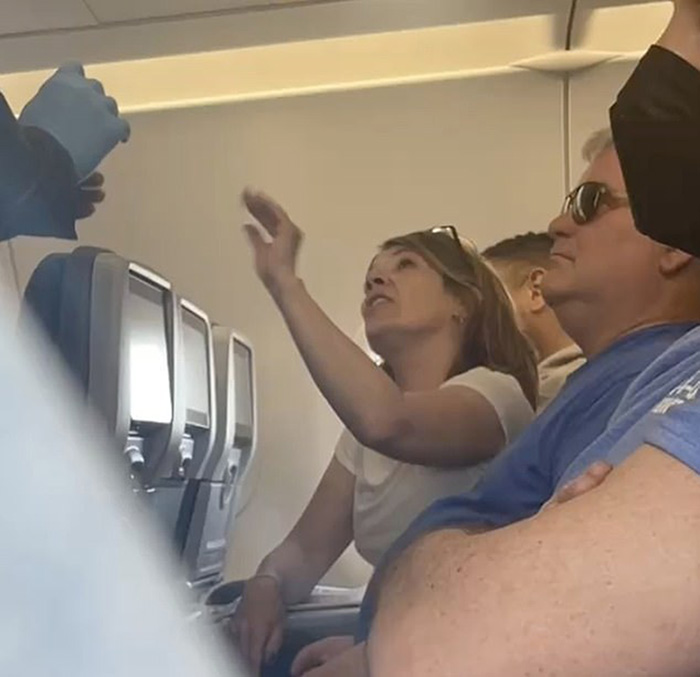 This image is taken from a video posted on the Reddit website on May 2, showing the scene of a disruptive (unknown) female passenger arguing with a flight attendant on a JetBlue flight. (Photo: DM)
Disruptive female tourist "messed up" the flight, insulting both crew and passengers
The latest incident of passenger disturbance, according to press information on May 3, occurred on a JetBlue flight departing from West Palm Beach Airport (to the west of the city of the same name, Florida).
Videos recorded by passengers traveling on the same flight and posted online on May 2 show a disturbing scene of a female tourist "disturbing" the flight with an aggressive attitude and obscene, insulting words…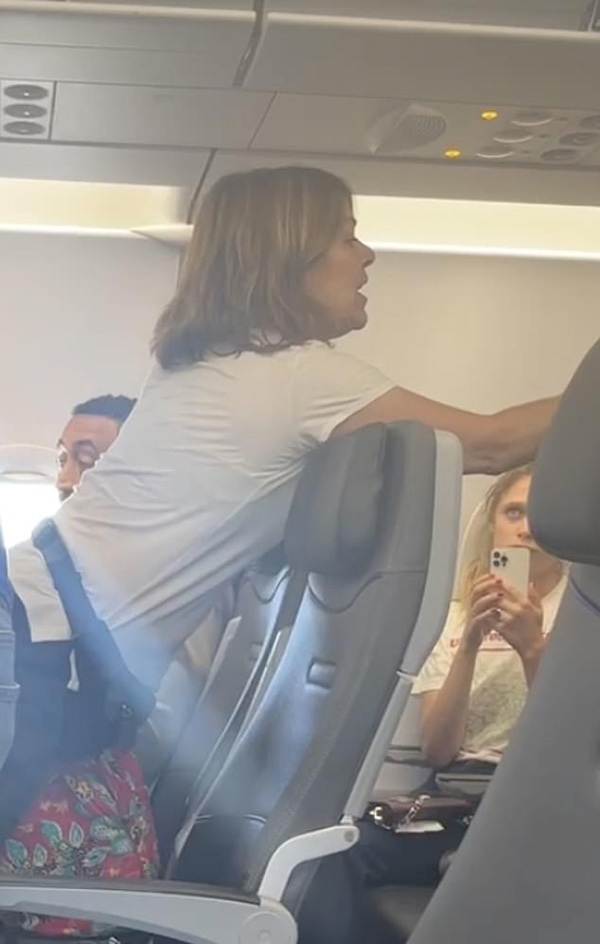 The disruptive female passenger made obscene, insulting, racist, discriminatory words… on a JetBlue flight. (Photo: DM)
It is not clear what led to this disruptive tourist's objectionable behavior, but the person who posted a video of the incident on the Reddit website on May 2 confirmed: the disruptive tourist (accompanied by her husband) made obscene words. obscene, offensive, racist and discriminatory…" So one passenger had to notify the crew.
The incident became noisy when the tourist caused a loud controversy and called the flight attendant on a JetBlue flight "gay", called the other passengers "sheep", "fuck" …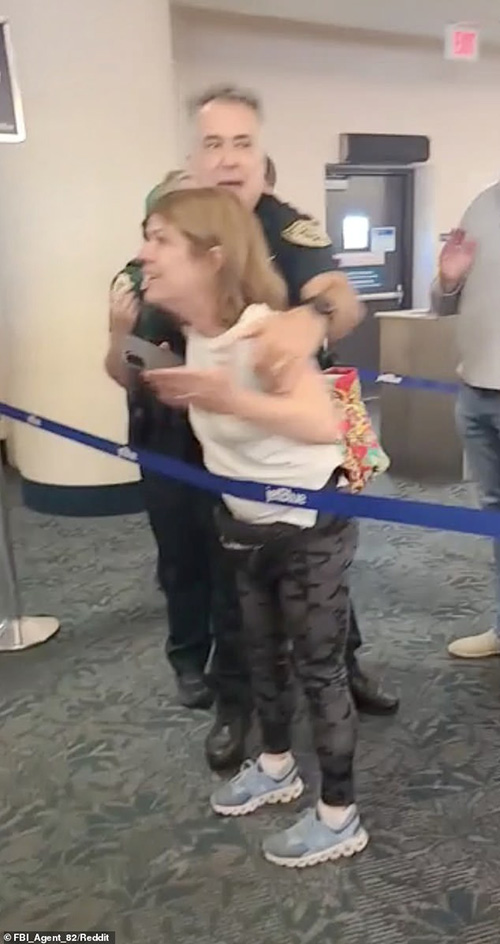 The disruptive female passenger was escorted off a JetBlue flight from West Palm Beach airport. (Photo: DM)
In addition, the tourist threatened to sue JetBlue, and "threatened" that she used to dance on Broadway, the one who "didn't even get the "f… vaccine" ("fuck vaccine"), she shouted. named Elon Musk, said to love this billionaire because "he is the best", "is the King f… (obscene word, very offensive)"…
Consecutive alarm bells warn of disruptive travelers on the plane
During the time the wife shouted and cursed for about 3 minutes, the husband was mostly silent. When the crew reported the incident and security personnel boarded the flight to ask the female troublemaker to leave, he said: "I'm a retired FBI agent, I know my rights."
Before being escorted off the plane, the disruptive tourist also declared: "We were kicked off the plane for supporting you (former President) Trump."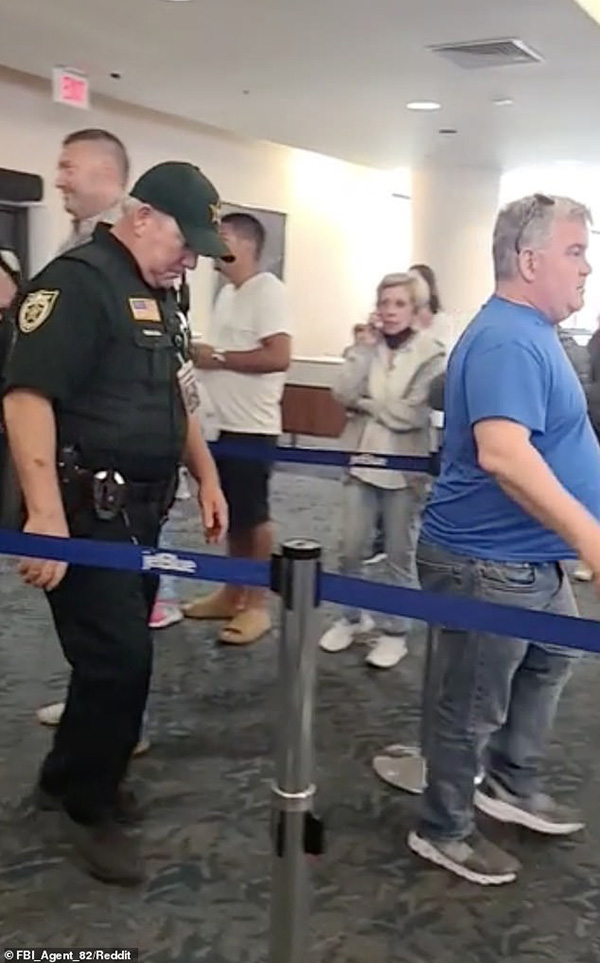 The husband of the female disruptive passenger, claiming to be a "retired FBI agent", was escorted off a JetBlue flight. (Photo: DM)
It is not yet clear if the disruptive couple will face any punishment. But this latest incident has once again set off alarm bells about the state of unruly travelers on planes.
Their disruptive behavior endangers both crew, passengers and the flight, despite severe penalties that have been applied by authorities from fines to imprisonment, bans from flying…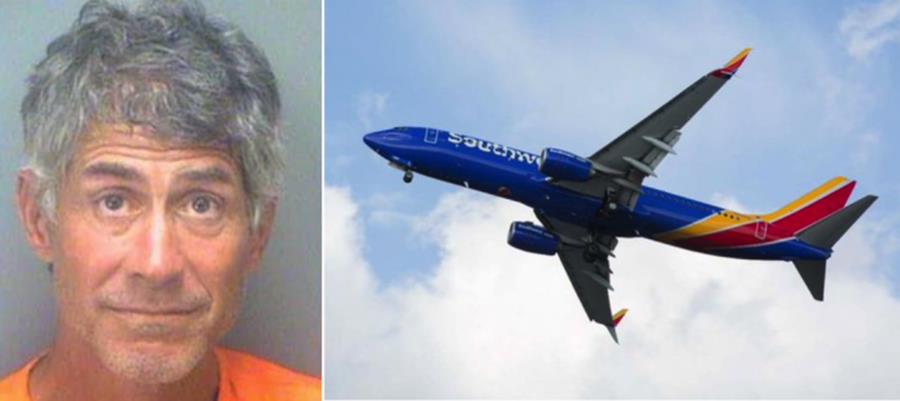 "Monstrous" male disruptive passenger Antonio Sherrodd McGarity (left) was arrested by police after the Southwest Airlines plane landed at Sky Harbor Airport in Phoenix on April 2. (Photo: Twitter)
On April 2, a male passenger, Antonio Sherrodd McGarity, was accused of causing "monstrous" disturbances on Southwest Airlines flight 3814 flying from Seattle, Washington to Phoenix, Arizona.
This disruptive passenger is placed under house arrest for lewd, indecent or obscene conduct on board ("selfies" 4 times during take-off, in front of the female passenger in the seat next to her) – an offense up to 90 days in prison…
You are reading the article
The US considers making a no-fly list with unruly disruptive tourists

at
Blogtuan.info
– Source:
danviet.vn
– Read the original article
here