Giải trí
Tips for effective sunburn treatment-Beauty
Summer is coming, under the influence of the sun, your skin is very susceptible to sunburn. The measures below will help you overcome this situation.
Tourism is open, holidays follow one after another… these things make many of us decide to pack our bags and go to the sunny and windy seas. During the days of being exposed to the sun, the appearance of itchy rashes on the skin is inevitable. The remedies below will help you reduce skin inflammation and soothe the pain of sunburn.
1. What is sunburn?
Nurse, first aid coach at Ariège (France) Vincent Massat explains: "Sunburn is a more or less severe burn to the skin. It occurs after exposure to the sun." A sunburn is a first-degree burn. It causes redness, pain, itching, and sometimes blisters on the skin. Red, "erythema", sensitive skin. The upper layers of the epidermis are exposed to too much of the sun's UVB and UVA rays.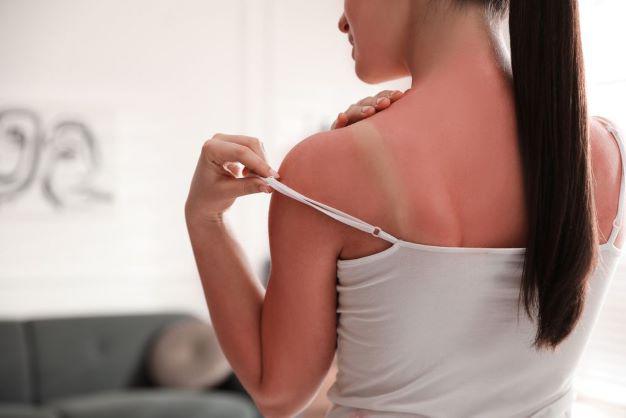 After direct exposure to the summer sun, we are prone to sunburn.
2. How to Soothe Sunburn
The first steps to take are to stop sun exposure and stay hydrated. "It is also advisable to cool the burned area to relieve pain," asserts Vincent Massat and instructs: "A cool shower as soon as possible helps to soothe the sunburn." This also removes any traces of sand, chlorine or salt water, which only irritate the skin more.
You can also take a warm bath by adding some oatmeal to the bath for an extra soothing effect on the skin. How to: Pour two cups of oatmeal into a felt bag or thin sock and tie it up with an elastic band. Hang this bag over the bathtub faucet and pour the bath water over: The water will turn milky white. Shower for about fifteen minutes. You can also apply this pack on sunburns.
We all know the digestive benefits of aloe vera juice, but when used in gel form, this plant has amazing scar-healing and skin-softening properties. Aloe vera has a great healing effect on sunburn because it contains amino acids (7 out of 8 essential acids, 11 out of 14 minor acids), necessary for the regeneration of skin cells, as well as anti-inflammatory enzymes. inflammation. To soothe an itchy but blister-free sunburn, apply a thin layer of aloe vera gel and let the skin absorb the product before applying another layer.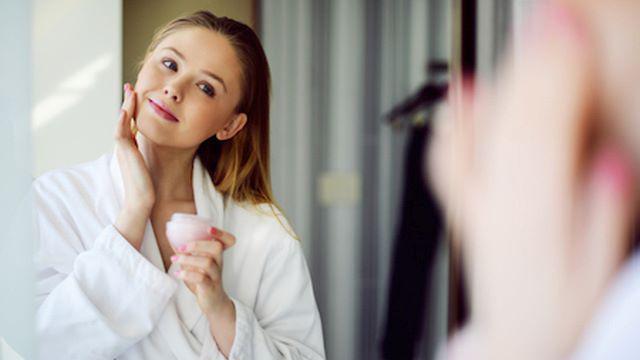 Provides moisture to the skin to help soothe sunburned skin.
3. How long does it take to get rid of sunburn?
Sunburn burns usually go away in 3 to 6 days, and this first degree burn usually doesn't leave any marks on the skin, especially if it's treated well.
On the other hand, sunburned skin can lead to itching and then scabs (peeling skin) appear. So, remember to moisturize your skin well.
Hydrate from the inside: Sunburn not only dehydrates the skin but also dehydrates other parts of the body, which is why you often feel tired after a day in the sun. Therefore, consider drinking more water than usual and eating water-rich fruits like watermelon, cantaloupe or grapes.
Above all, we should not expose ourselves to the sun again before the redness has completely disappeared. And remember to apply sunscreen at least half an hour before going outside: 5 sunburns increases the risk of melanoma by 80%!
You are reading the article
Tips for effective sunburn treatment-Beauty

at
Blogtuan.info
– Source:
24h.com.vn
– Read the original article
here