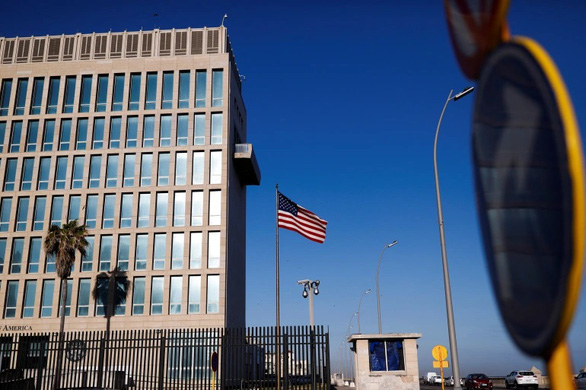 US Embassy in Cuba – Photo: REUTERS
According to AFP news agency, the US Embassy in Cuba will start issuing IR-5 visas, a type of visa for people whose parents are US citizens. Cubans who applied for IR-5 visas after April 1 said their interviews would take place in Havana instead of Guyana's capital, Georgetown.
Washington closed consular services in the capital Havana in 2017, after several diplomats and their families there contracted mysterious symptoms.
Havana Syndrome is a term used to describe a range of mysterious symptoms such as headaches, dizziness, ringing in the ears, hearing and vision impairment, nosebleeds, dizziness, and memory loss that are reported by American diplomats and intelligence agencies. acquired in Cuba, and later in China, Germany, Austria and also in the United States.
This situation was first recorded with dozens of US Embassy employees in Cuba since 2016.
In 2020, a US government report said that the Havana Syndrome experienced by diplomats and their families may be caused by directed radiofrequency energy.
In January 2022, the US Central Intelligence Agency (CIA) ruled out the theory that a certain country caused Havana Syndrome in many US embassies around the world.
In March, the United States announced that it would begin "gradually" to a "limited" opening of its consular and embassy services in Cuba, part of a gradual expansion of its functions. Embassy.
After the US Embassy in Cuba was closed, Cubans who wanted to immigrate to the US were forced to overcome more obstacles, including being forced to move to Colombia or Guyana to apply.
The Cuban government has welcomed Washington's plan, calling it a "step in the right direction".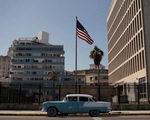 FBI Prioritizes Solving 'Havana Syndrome'