Sweet potato is one of the most loved tubers because of its sweet, tangy, and supple taste. Not only that, sweet potatoes are also very nutritious. Sweet potatoes are rich in protein and unsaturated fatty acids, carotene is 3 times more than in carrots, rich in phosphorus, potassium, calcium, etc. Sweet potatoes also play a role in slowing down the aging process of humans.
Usually sweet potatoes are boiled, baked, steamed, cooked in porridge, cooked in soup or made cakes… but each dish has its own attractive flavor. Sweet potatoes are sold a lot in markets, even sold online. However, to buy delicious sweet potatoes you should go to the place.
The longtime seller revealed, when going to buy, there are 4 types of potatoes as below. It's best not to choose, please refer to it:
1. Sweet potatoes have black holes, black spots on the surface
When buying sweet potatoes, if you see that the shape of the potato is incomplete or the skin is damaged or chipped, it is best not to buy it. Such potatoes, after being purchased, will not be preserved for a long time and are easy to rot.
Observe, if you see that the surface of the sweet potato is shriveled, there are black spots, black holes, you should not buy it, such sweet potatoes will not be fresh, and may even be rotten inside. Not only does it taste bad, but if eaten in excess, it can also cause nausea, vomiting, stomach upset and other health problems.
Many people buy big round sweet potatoes, but good ones are usually small at the ends and round in the middle. When choosing sweet potatoes, you should also choose medium-sized potatoes, and especially large potatoes, the veins in the potatoes will be many and they will not taste good.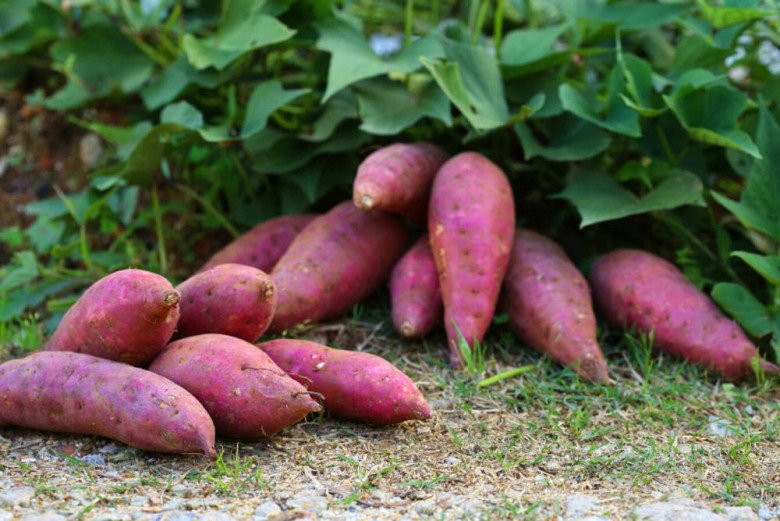 2. The sweet potato has sprouted
When buying sweet potatoes, observe, if the surface of the sweet potato tuber has uneven pits and is accompanied by sprouting, it means that the potato is not fresh anymore. Although it is said that the sweet potato tuber can still be eaten after sprouting, it must have lost a certain amount of nutrients and moisture, so the taste is not necessarily delicious.
Because it costs money to buy potatoes, it is best to buy fresh, healthy ones, with a firm, glossy appearance.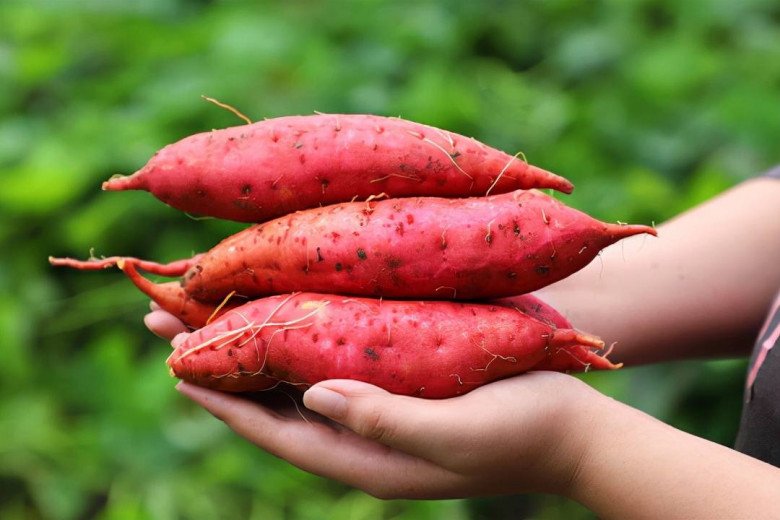 3. Sweet potato is light to hold
When buying potatoes, we try to hold 2 tubers that look the same, see which one is heavier, then buy. Because these tubers are fresh, freshly dug, they are rich in water and nutrients. Any lighter bulb means it is no longer fresh, has lost a certain amount of water and nutrients, it is best not to buy it.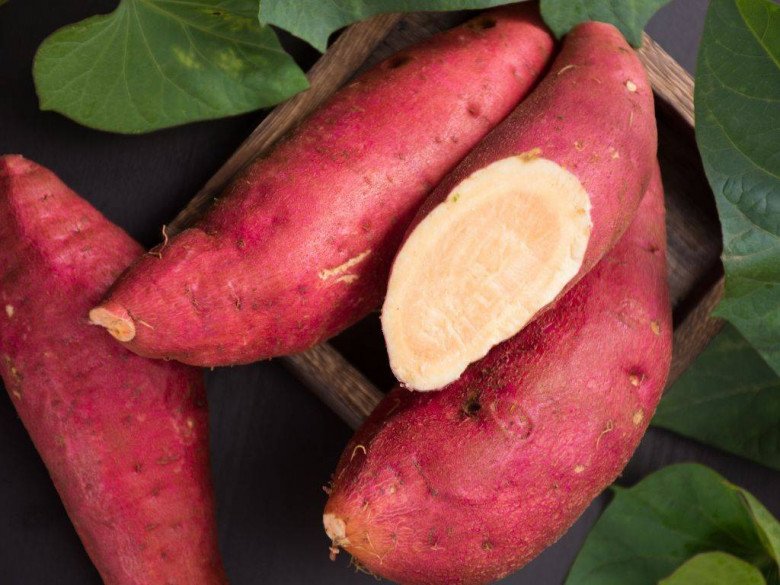 4. The potatoes have a strange, black smell
When buying potatoes, we can pick them up and smell them. If it is a fresh sweet potato, it will have a characteristic sweet potato smell and a little earthy smell. and the bulbs with a strong smell are rotten, eaten by insects. These tubers have a very bitter taste inside, so it's best not to buy them.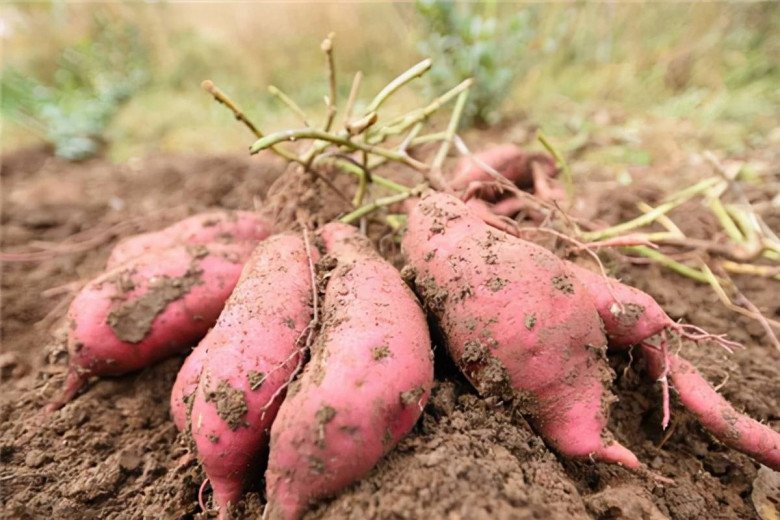 After buying sweet potatoes, you can refer to the following ways to bake delicious potatoes:
Prepare:
– Sweet potato honey
– Air fryer (if not available, use the oven)
Making:
Buy fresh sweet potatoes, leave in a cool, ventilated place for 2 to 3 days and then wash. If the purchased sweet potato has been left a little wilted, you just need to wash it and prepare to bake. Allowing the potatoes to wilt a little before baking helps them go down the road and become sweeter.
After being washed, the potatoes are put in an oil-free fryer, set the temperature to 200 degrees, the time is 40 minutes. If you use an oven, you can set the time to 40 minutes and divide it into 2 times. After 20 minutes, flip the potatoes. In general, depending on the capacity of the pot and the size of the potatoes, you can set the temperature and time accordingly.
When the time is up, don't rush to take out the baked potato after it's cooked, you need to wait 2 minutes before taking it out, this incubation will help the molasses melt, both hot and sweet, fragrant, extremely delicious.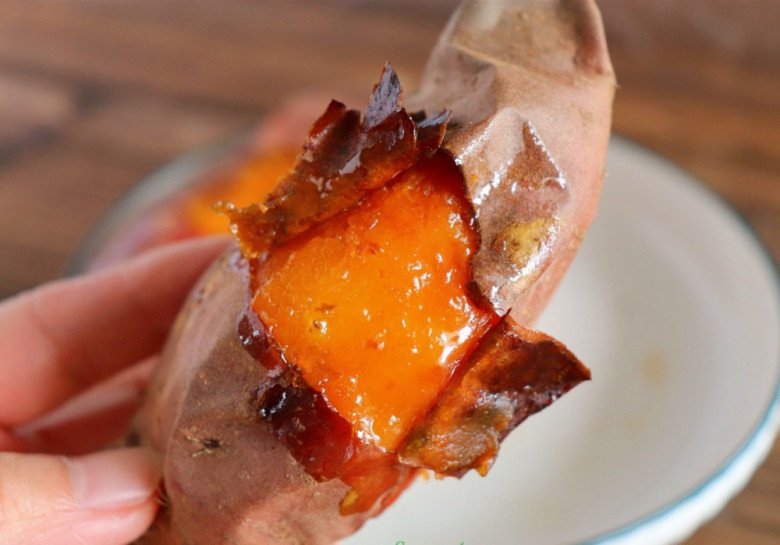 Good luck!
You are reading the article
Buying sweet potatoes, seeing these 4 types of tubers is best, don't choose, the seller doesn't even want to eat them

at
Blogtuan.info
– Source:
Eva.vn
– Read the original article
here