Games
Mobile & Social
"If you sit still, you will get involved in drama", Xoai Non and his wife continuously make fans stir
To be "streamer richest man in Vietnam", a member of the "Four Emperors" association, not to mention having a wife who is a beautiful hot girl, the family life of the son and son Xemesis has always been of interest to the online community. Having been entangled in many scandals before getting married, especially the matter of "passionate", even when the couple returned to the same house, their married life still could not pass smoothly.
Rumored that husband and wife had disagreements, quarrels, and smashed things
Specifically, when the glass of a room at the Landmark 81 luxury apartment building suddenly broke, splashing on the households below, immediately online detectives said that this glass belonged to the apartment. of Xemesis, then assumed that the couple was having a big argument.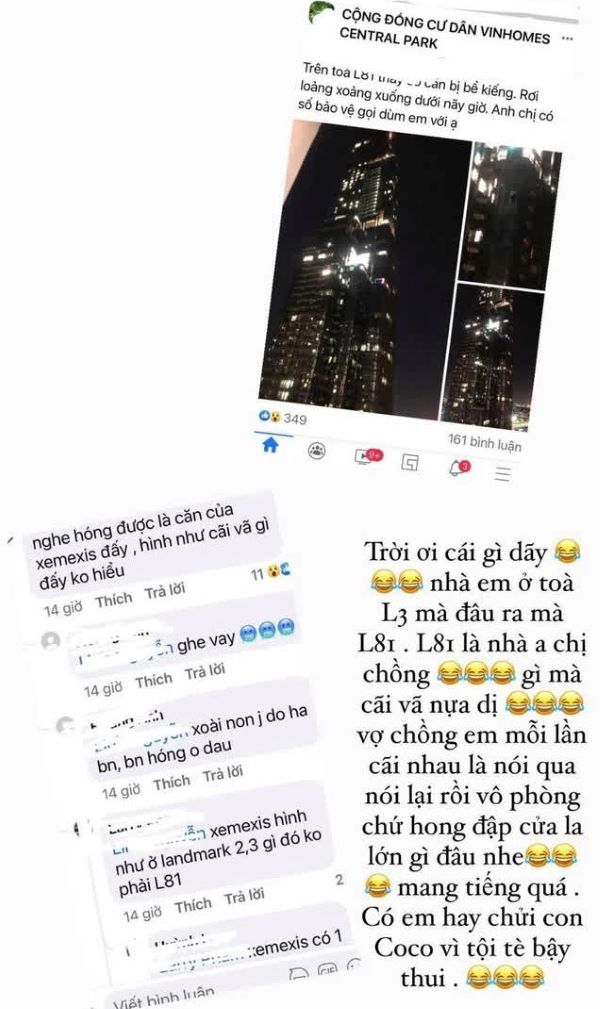 Immediately, on his personal Instagram, Mango Non corrected: "Oh my god, what is it, my house is in building L3, where is it L81. L81 is the husband's brother and sister's house, why fight anymore". In addition, the son-in-law of the proud family also added: "Every time my husband and I argue, we talk back and forth and then go into the room, don't bang on the door and scream. It's too famous. Some children often curse Coco (the pet dog) for peeing."
Family story is woven
Recently, Mango Non was discussed by netizens about almost giving up Xemesis because the male streamer freely called his wife and husband with another girl. When discovered, instead of explaining, the male streamer also blamed his girlfriend for not trusting him.
Not accepting to let the family story be woven, Non mango definitely shared her frustration. She responded to protect her husband as well as herself: "Haha I found it funny when I read the article, but it's more funny because people are led by their noses but no one knows. They only know how to read and speak, but don't know how to find out. Here I think you are also thoughtful enough to listen and understand. .
If you have more time to curse at me, I think you should spend a little more time to dig deeper. No one is busy sitting here talking about other people's lives. Not everything people say on the internet is true.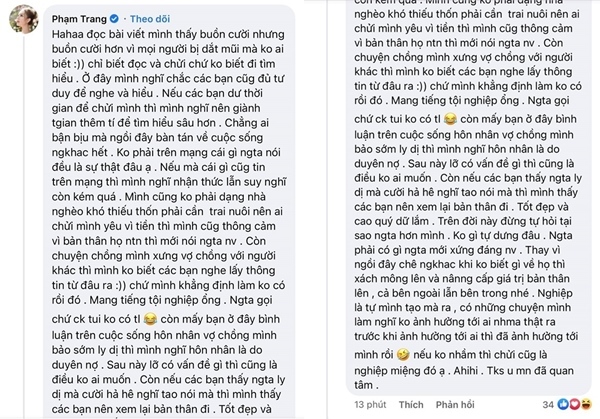 If everything is believed on the internet, then I think perception and thinking are still too poor. I'm not the kind of poor family that needs a boy to take care of, so if anyone curses me for being in love because of money, I'll also sympathize with what they're like, I'll just say that."
Notably, the beautiful hot girl affirmed that: "I don't know where you guys got the information from when my husband claimed to be husband and wife with other people. But I'm pretty sure it's not. Poor reputation sir. People called but my husband did not answer. As for the friends here who commented on their married life, saying that they get divorced soon, I think marriage is due to predestined relationships. In the future, if there is a problem, it is something no one wants."
Seeesis was "reminded" by fans on how to treat his wife
Things have not stopped when just recently, just because of a line of muddy jokes from Xemesis, a negative part continued to raise the issue, arguing directly on the male streamer's Fanpage. Specifically, the husband of Mango Non did not hesitate to praise the Korean female idol for having a more beautiful beauty than his wife, immediately receiving comments: "Oi, that sentence is for outsiders to say. At least in his eyes, his girl must be the most beautiful, right, Mango is heartbroken again."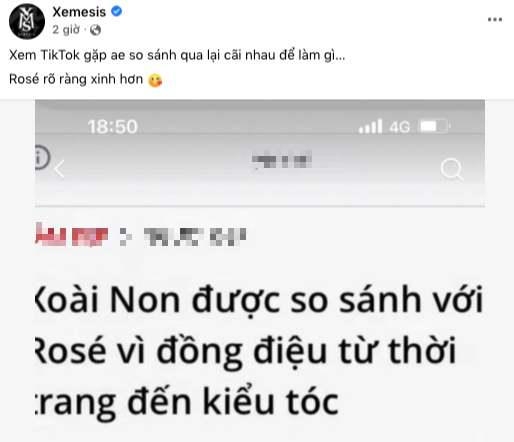 However, if you are a fan of this couple before, it is not difficult to understand, it is just a joke of the male streamer.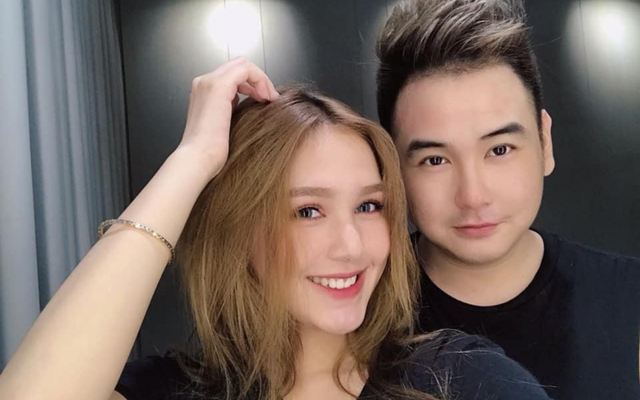 https://gamek.vn/ngoi-khong-cung-dinh-drama-vo-chong-xoai-non-lien-tiep-khien-cdm-xon-xao-20220504223557863.chn
You are reading the article
"If you sit still, you will get involved in drama", Xoai Non and his wife continuously make fans stir

at
Blogtuan.info
– Source:
gamek.vn
– Read the original article
here