Business
Science has finally found a way to recycle sticky rice boxes, the most difficult plastic waste to recycle on the planet
If you have ever eaten sticky rice or boxed rice, you will surely know this legendary foam box. It's made of polystyrene (PS) plastic, which is also used to make disposable spoons, forks, drinking cups or egg cartons.
The advantage of polystyrene plastic is that it is very cheap, lightweight and insulating. That's because in fact, up to 95% of that styrofoam box is air encased in layers of hollow plastic that swells into shape. Polystyrene is also water-resistant and resistant to many acids and bases, meaning it is suitable for storing alkaline foods and mildly acidic soft drinks and coffee.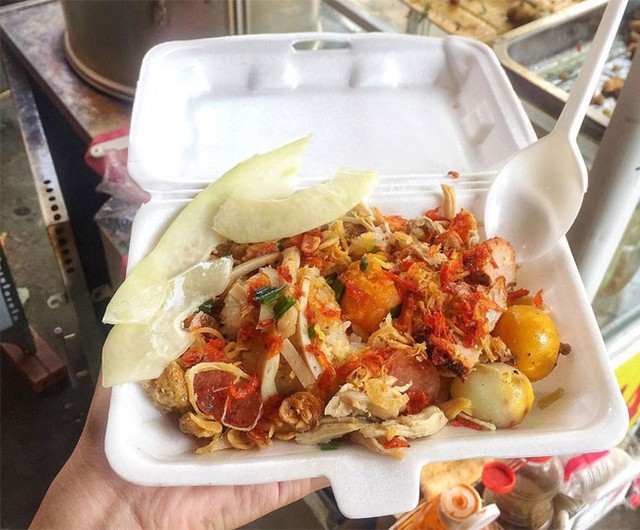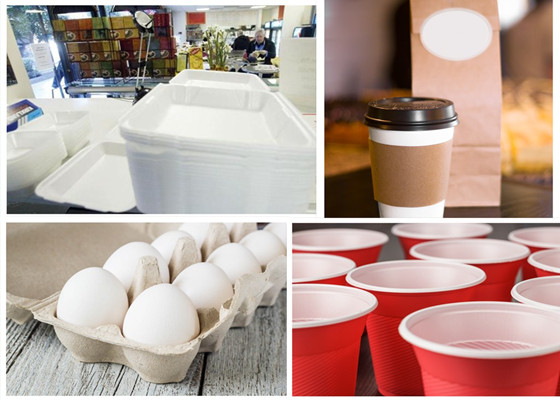 The products are usually made from polystyrene plastic.
Regrettably, the prevalence of polystyrene is contributing to more than a third of all plastic waste globally. The problem of recycling this type of plastic is currently facing an economic problem. Since up to 90% of its volume is air, collecting and recycling polystyrene can make it more expensive than making polystyrene from scratch.
But there is good news, just published in the Journal of the American Chemical Society, according to which scientists have found a way to recycle polystyrene plastic into a product of higher economic value: benzoic acid .
If trash could be turned into benzoic acid, it could sell for twice as much as polystyrene. The benefits now outweigh the costs of recycling the plastic, as benzoic acid is an important precursor used in the chemical and biological industries. It is even used to make medicines, perfumes, food preservatives and many other applications.
Recycle the "hardest" plastic on the planet with sunlight
New research was carried out by scientists from Cornell University, USA. In it, they used an iron chloride catalyst to dissolve polystyrene resin. After that, the work is very simple, just leave the mixture under a sunny window and in an oxygenated environment, the reaction that turns polystyrene into benzoic acid will automatically take place.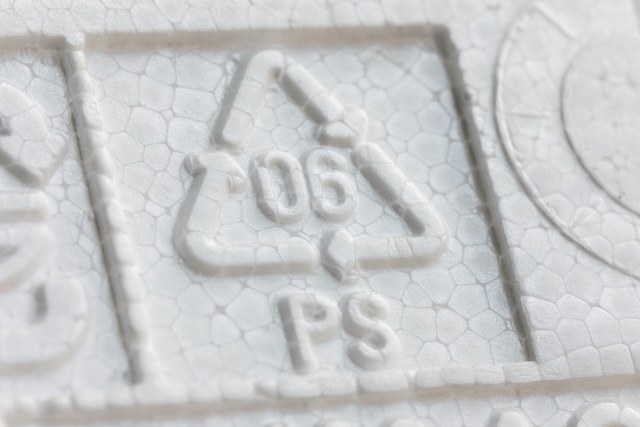 Chemical formula of polystyrene resin. It is made up of styrene monomers.
At the atomic level, polystyrene is a polymeric plastic made up of hundreds of monomer molecules arranged in long chains through complex processes, said Erin Stache, Associate Professor of Chemistry and Chemical Biology at Cornell University said. The task now is to break the bonds of the monomer before turning it into another compound.
Current polymer recycling methods all require heating to melt the plastic before processing. That means recycling – a seemingly eco-friendly activity – uses fossil fuels, often coal, to melt plastic.
"The advantage of using light in our method is that you can control the chemistry well based on some of the catalysts we've developed. This method harnesses energy from light. white.If we could use sunlight to promote recycling, that's two arrows.", Stache said.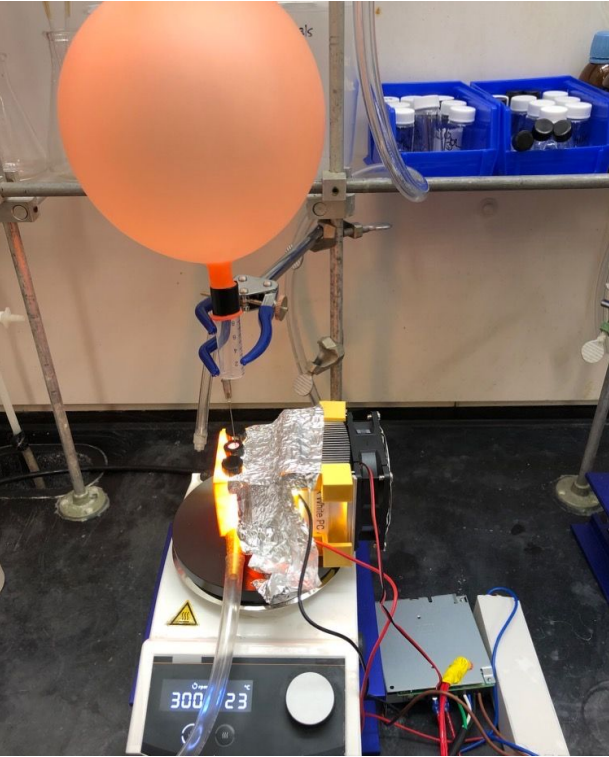 Stache's experiments with lamps that simulate sunlight and balloons that blow a stream of oxygen.
In his experiment, he saw the polystyrene plastic sample decompose in just 20 hours allowing the team to obtain 23% benzoic acid. Stache then switched to recycling common polystyrene plastic waste, from styrofoam boxes to coffee cup lids.
"They all decompose very well", says Stache. White styrofoam cans can convert to benzoic acid more efficiently than black coffee cup lids, because white absorbs sunlight better.
In addition, the reaction can also work in the condition that there are still contaminants such as leftovers, or additives attached to the plastic. "These results show that our system can efficiently degrade commercial polystyrene samples, even with the addition of composite and insoluble materials.", Stache said.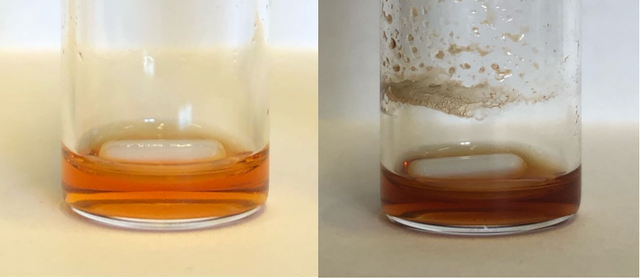 Benzoic acid is obtained from recycled polystyrene plastic.
Catalyst shortens plastic degradation time from 10 years to 24 hours
Using the same catalyst, another team from the University of Texas aimed to degrade PET (polyethylene terephthalate polymer) plastic. This is a type of plastic commonly used to make clothes, food packaging and especially liquid bottles, including drinking water.
PET plastic accounts for about 12% of global plastic waste. The number is lower than polystyrene, but considering the amount when there are currently 6.3 billion tons of plastic waste being stored on Earth, that would still be a huge number.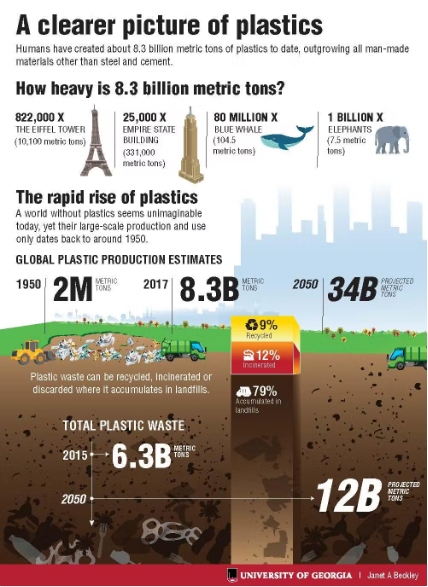 The world has about 8.3 billion tons of plastic, equivalent to 822,000 times the Eiffel Tower or 1 billion elephants combined. 6.3 billion tons of that is waste and only 9% of plastic is recycled.
To solve the problem, the Texas team used artificial intelligence to screen the enzyme designs for a biological catalyst called FAST-PETase. In which, F stands for "functional", A is "active", S is "stable", T is "tolerant", ase is an enzyme base.
This catalyst can cut PET plastic into its monomer molecules through a molecular reduction process. The team then demonstrated that they could assemble these monomer molecules into polymers.
The process occurs at temperatures below 50 degrees Celsius, which means it can also happen on a mildly sunny day. You just dump FAST-PETase down a plastic landfill and let the enzyme do its job. Experiments show that FAST-PETase can degrade PET plastic within 24 hours instead of the process that takes decades in nature.
PET plastic decomposition experiment
And because FAST-PETase is a biocatalyst, it is also environmentally friendly. "Our work demonstrates the power of science when it comes to bringing together interdisciplinary disciplines, from synthetic biology to chemical engineering and artificial intelligence."said biochemist Andrew Ellington, study author at the University of Texas.
Their paper has just been published in the journal Nature.
Synthetic
https://genk.vn/cuoi-cung-khoa-hoc-cung-tim-ra-cach-tai-che-may-cai-hop-xoi-thu-rac-nhua-kho-tai-che-nhat- planet-chn-20220504070939051.chn
You are reading the article
Science has finally found a way to recycle sticky rice boxes, the most difficult plastic waste to recycle on the planet

at
Blogtuan.info
– Source:
cafebiz.vn
– Read the original article
here