Người thầy
Teachers in Western Quang Tri help build schools, dig wells for people
Born into a purely agricultural family of 4 brothers in the windy region of Laos, white sand in Hai Lang district (Quang Tri province), teacher Pham Minh Tuan (born in 1981, teacher of physical education at Huong Loc Semi-boarding High School and Secondary School, Huong district) Hoa, Quang Tri province) understands better than anyone about the difficulties in this countryside.
After finishing high school, Mr. Tuan entered the Danang University of Physical Education and Sports. After graduating, he worked as a contract teacher at Huong Son Secondary School (Huong Hoa district, Quang Tri province).
"At that time, it was about 70km from the district center to the teaching site. When it rained, we had to hire a car to drive near the school, because the road was slippery, so we continued to walk for hours to get there.
Many teachers crossed the suspension bridge but were afraid to cross. We didn't have water or electricity up there, only using kerosene lamps as the only light in the evening. For many rainy and windy days, food could not come, we had to eat rice with fish sauce braised with sugar, "said Mr. Tuan.
Mr. Tuan rekindled his intention to do something to help the people here after these days.
Two years later, he moved to Xy junior high school located in the district, then after transferring to different schools, in 2015, he moved to the school in Huong Loc and has worked until now.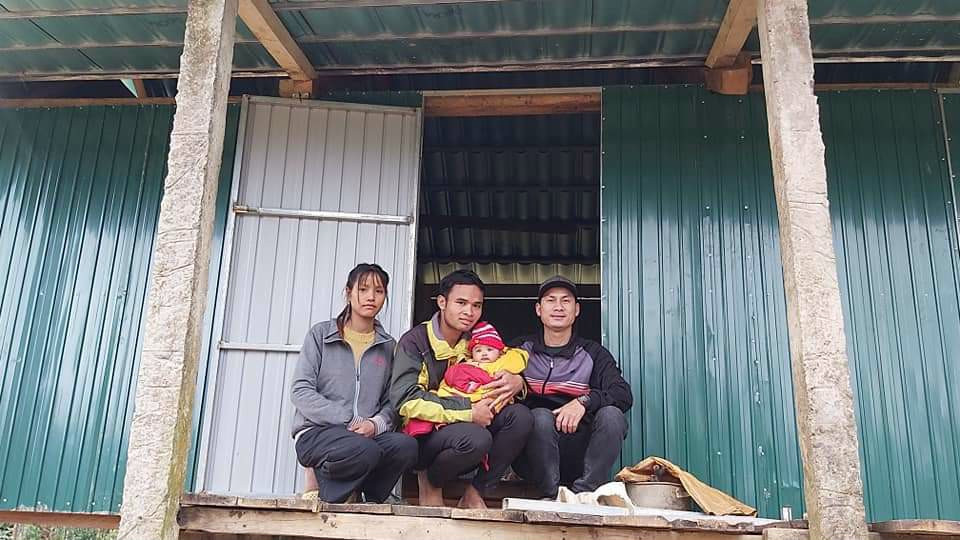 Celebrating the flood navel 2020
He said: "When I first came here around September 2015, the image that caught my eye was the students going to the opening ceremony, they were wearing white shirts and blue pants, while they were wearing normal clothes.
Seeing that scene, I took pictures of the children and posted them on Facebook, hoping that sponsors can help them wear uniforms."
Fortunately for him, at that time, many people cared and supported him. Mr. Tuan made a list through the management board and then sent it to the sponsor. After that, more than 100 sets of white shirts, blue pants and books were delivered by Mr. Tuan to the students here.
"That was also the first time I fell in love with volunteer work," Mr. Tuan laughed.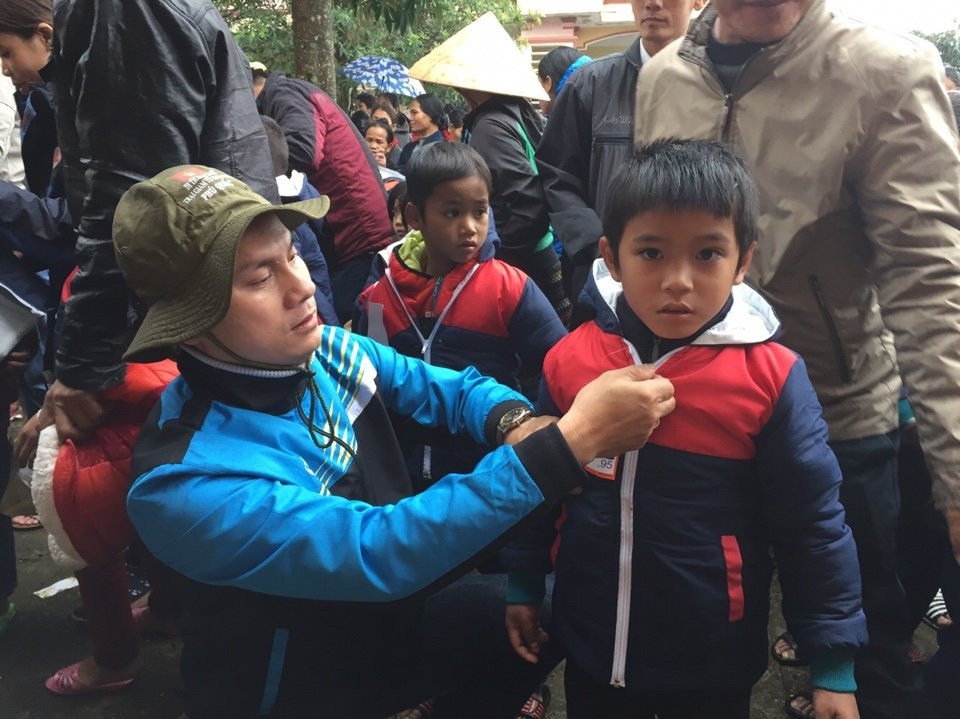 When referring to the most memorable memory in the past 7 years, he confided: "It was the time to support people in Hai Lang district during the historic flood in 2020.
My village is located right at the center of the flood, because the flood water rose so quickly during the night, the villagers could not react. I went by boat and went straight to the floodplain to support people. While on the way in, I met a man who waded across his chest to buy food because he had not eaten for 2 days. I then gave him a box of instant noodles to take care of the family."
Another memory is that in 2015, a tornado swept through Khe Sanh town (Huong Hoa district) causing many houses of ethnic minorities to lose their roofs.
Mr. Tuan recalled, when he returned to a couple's residence, he only saw the bare floor and some living utensils, and the house was completely dragged away by the tornado.
"The couple worked as porters at the market to raise two young children, and now have lost their shelter from the sun and rain. I am determined to call on benefactors to help build this couple", Mr. Tuan shared.
Fortunately, they later built a house worth about 120 million VND from the call of Mr.
Many buildings are built
Many years of volunteering, according to Mr. Tuan, reporting and coordinating with local authorities is extremely important.
In addition, Mr. Tuan almost never holds money directly from the sponsor.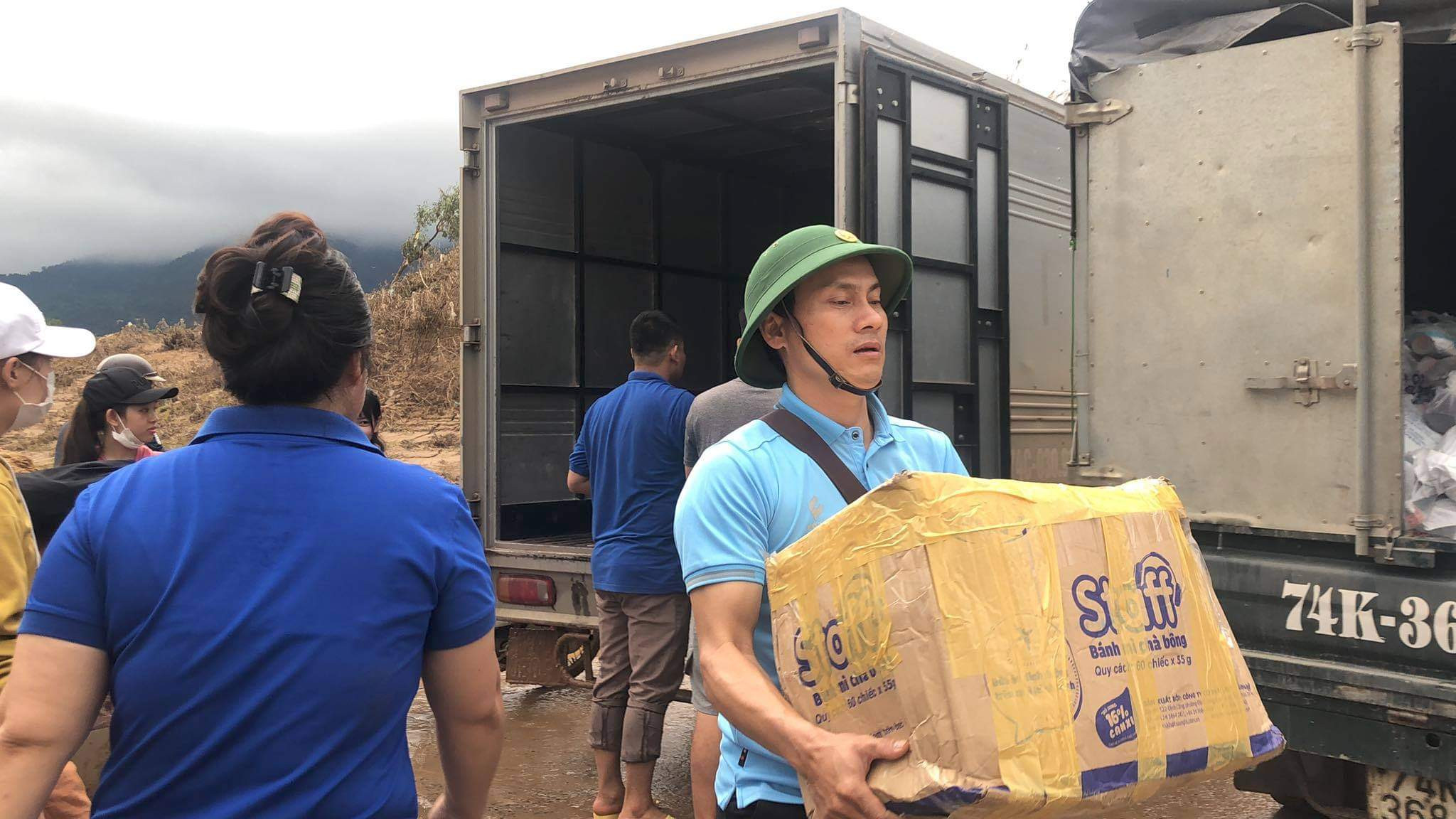 Instead, Mr. Tuan plays the role of a focal point and connection.
"The sponsors directly contact the building material store or the food store to agree on the price. I only use the product truck to deliver to people.
I only campaign when there is a difficult case that needs cash help, right after that I will make a clear statement for sponsors to see", Mr. Tuan confided.
Up to now, Mr. Tuan has contributed to building 1 school, 6 houses, digging more than 10 clean water wells for students and people in this western part of Quang Tri. Along with that, he participates in connecting hundreds of charity programs every year such as Winter Warm Clothes, Tet for the poor, etc.
One of Mr. Tuan's next plans is to connect with sponsors to support livestock and plants for the people…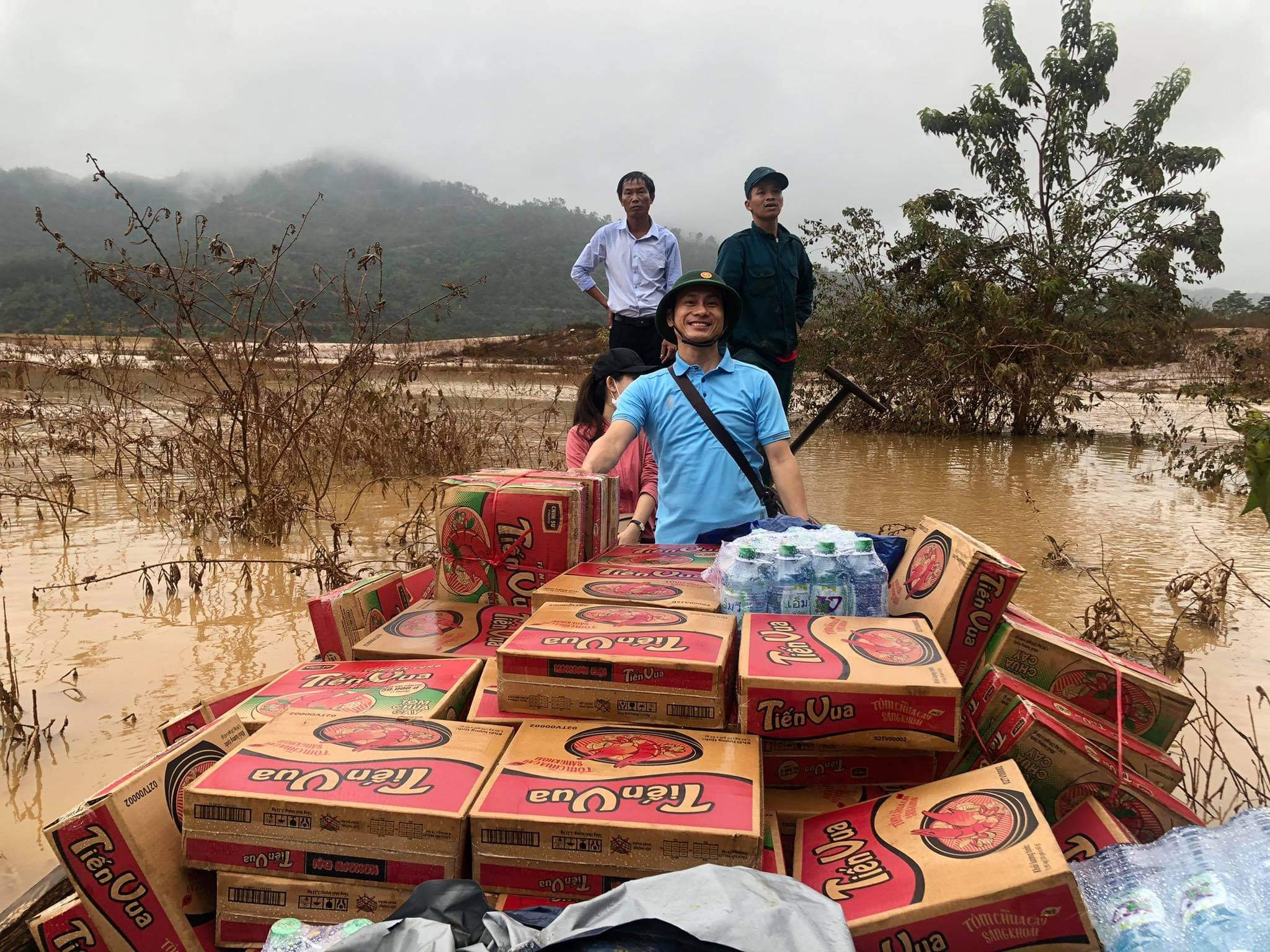 Mr. Ho Sy Cham, Principal of Huong Loc Semi-Boarding and Secondary School, assessed Mr. Tuan as an exemplary teacher.
"In addition to helping students and people with food, Mr. Tuan also contributed to many projects such as houses, water wells, building schools in Huong Hoa district. He is a shining example for the students themselves to follow," said Mr.
Cong Sang
You are reading the article
Teachers in Western Quang Tri help build schools, dig wells for people

at
Blogtuan.info
– Source:
vietnamnet.vn
– Read the original article
here