Hong Kong is a familiar place to Vietnamese people, especially in the 80s and 90s through famous TVB movies. Surely all of us have seen a miniature Hong Kong on the screen. These are close-knit apartment buildings, crowded markets with colorful signs and typical cultural features of Cang Thom.
Hong Kong is still one of the busiest places in the world and is considered the "New York of Asia", attracting a large number of tourists every year.
Vietnamese YouTuber in Hong Kong
To have a deeper insight into the lives of the people here, we had the opportunity to talk with Kiki Phung, a Vietnamese YouTuber Chinese origin. She has lived and worked in Hong Kong for nearly 15 years.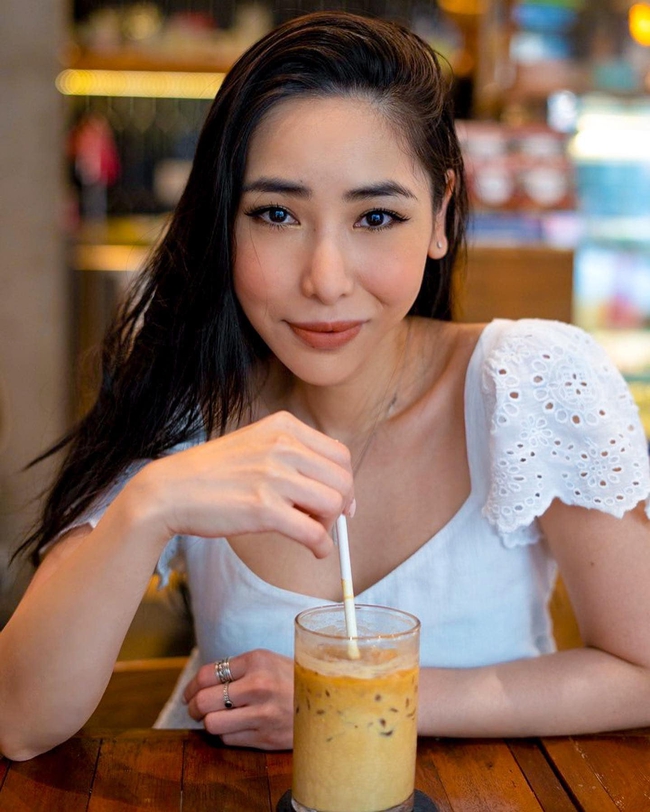 Kiki is currently a content creator on 2 platforms: Youtube and TikTok. She creates content with the aim of sharing cultural knowledge as well as famous places for anyone who is interested and curious about Hong Kong.
Coming to Hong Kong at a young age at the age of 20, Kiki has had many interesting experiences and at the same time has seen many "dark corners" behind the splendor and luxury here.
In the early days of settling in Hong Kong, did you face language or cultural difficulties?
Since childhood, Kiki has been very passionate about TVB movies, his paternal house is of Chinese origin, so many people come to Hong Kong to live. Gradually Kiki grew more and more interested and wanted to come here to experience more.
At the age of 19, KiKi went to Hong Kong under the registration of marriage to stabilize his life here. Fortunately, before that, Kiki also often talked to his family in Chinese, so he already had a basic vocabulary, enough to communicate.
However, when he first came to this side, Kiki still had some difficulties in communicating because the local language and words were quite different from what he usually used. After that, gradually I also had to correct it to improve. Kiki thought that improving my language partly made it easier to communicate with the people of Hong Kong, so I worked hard.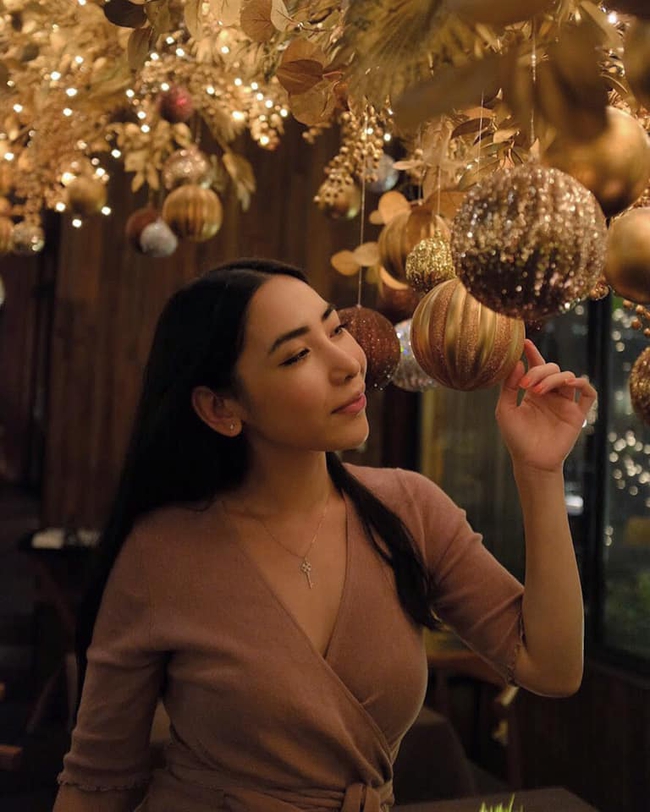 Hong Kong is not what people think
Hong Kong has always been known as the most expensive place to live in Asia. Do not know the cost of living, is housing prices a hindrance?
This side has a fairly large class stratification, divided into the rich and the poor. People with low income such as students, students or indigenous people will live in provinces and districts with affordable spending.
Like Vietnam, Hong Kong also has snack bars, coffee shops, and milk tea shops around the area where they live. But going to Hong Kong Island is like going to District 1 in Ho Chi Minh City, the costs will be much more expensive. Especially the expenses for entertainment, for example, movie tickets here are more than 400 thousand VND. So these services are mainly for the middle class and above and expats living in Hong Kong.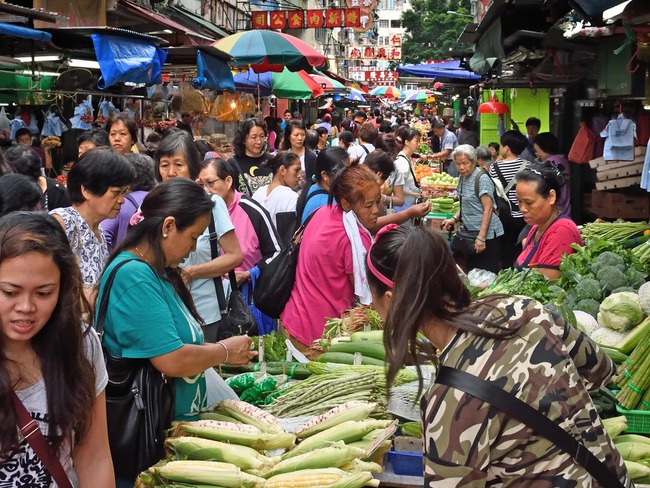 Regarding housing, the fact that apartments in Hong Kong have a very small area, are mainly apartments and are located close to each other. In the suburban provinces, a family of 4-5 people can live in a house only about 30 square meters.
The rent here is very expensive, so children often have to live with their parents to save money. This is also one of the things Kiki finds most difficult about living in Hong Kong. Actually, I can afford to spend money, but renting or buying an apartment is very difficult because house prices are always high, even showing no signs of decreasing.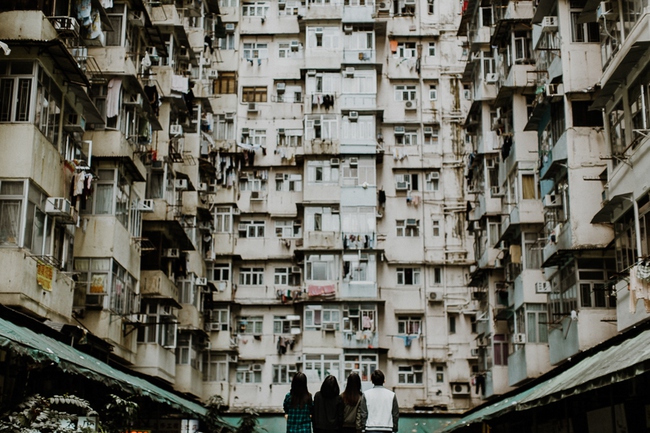 Referring to Hong Kong, many people immediately think of Lan Kwai Fong, famous for its lively and lively nightlife. So what's the reality like over there? Is it like what people show in movies?
Lan Kwai Fong is a place that attracts a lot of foreigners and office workers here. Especially on weekends, this area is very crowded and bustling.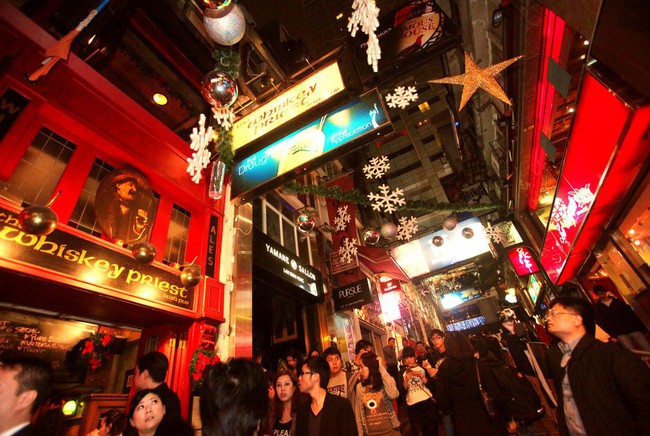 There are many areas for different customers, there is a place for locals, there is a place where foreigners are mainly gathered, and there is a place for famous people, of course civilians. can enter.
It can be said that coming here everyone will see all the social classes of Hong Kong because it is also very clearly divided between bars or clubs. What people know through movies only reflects a small part of the playboy world here.
In your opinion, is the Vietnamese community in Hong Kong large?
As far as Kiki knows, there aren't many Vietnamese living here. It's rare to see a few young ladies selling Vietnamese goods at the market. Therefore, in the ten years Kiki has lived here, there are almost no Vietnamese friends. Only when doing Youtube, being known to everyone, will you have the opportunity to meet other Vietnamese friends living here.
Many tourists to this side commented that Hong Kong people are quite "cool". But in fact, because the life cycle here is very fast and busy, they are always focused to work.
Working time here sometimes lasts up to 9 hours, having to get up early and late at night, so they are not too welcoming to tourists in general. Kiki realized that if you know Hong Kong people for a long time, they will find them very enthusiastic and treat you sincerely.
Thank you Kiki Phung for the interesting sharing. Wishing you a lot of health and luck!
https://afamily.vn/youtuber-viet-chia-se-ve-cuoc-song-o-hong-kong-nhung-goc-toi-dang-sau-ve-xa-hoa-long-lay-nguoi- dan-co-lemon-nhu-don-dai-20220505154527107.chn
You are reading the article
Vietnamese YouTuber Kiki Phung shares about life in Hong Kong

at
Blogtuan.info
– Source:
Afamily.vn
– Read the original article
here