Đông Tây - Kim Cổ
What are Hoa Than's assets 15 times greater than Dai Thanh's treasury?
Hoa Than, also known as Hoa Khon, belongs to the Niu Hu Lu clan of Manchuria, born in 1750 (15th year of Qianlong), died on February 22, 1799, was a high-ranking mandarin of the Manchu Dynasty during the king's reign. Can Long.
China's most visited embassy
When he was young, the Hoa Than family was very poor, so poor that they did not have enough 10 taels of silver to give to the mandarin to ask for his father's small official position. Thanks to Mr. Liem (later his father-in-law) for 10 taels of silver, Hoa Than had the opportunity to enter the official position. When he first joined the court, Hoa Than held the position of bodyguard. Although still young, Hoa Than soon had excellent working ability and made certain contributions to the court.
Hoa Than is trusted and respected by Qian Long. According to rumors, Qian Long has a very special impression on Hoa Than's appearance. That appearance resembles a concubine who was disgraced and died due to Qian Long's fault when he was young. It is because of this that Qianlong often has a special favor for Hoa Than, always ignoring his flaws and pampering him. Thanks to this plus his own inherent ability, Hoa Than later progressed very quickly in his career, being promoted to important positions such as: University Master, Military Coordinator, and Nine Monarch admirals.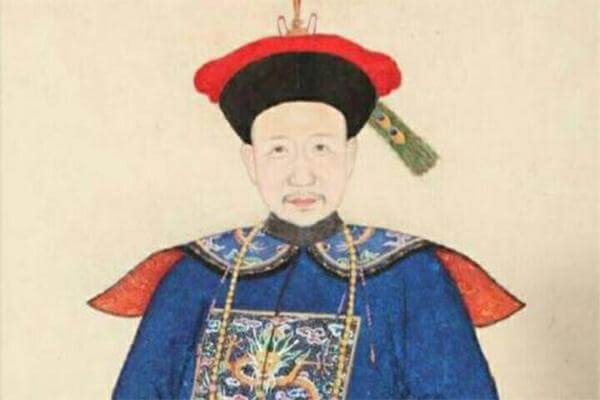 Under Qianlong's favor, during his years as a mandarin, Hoa Than's number of times of plundering, manipulating, taking bribes, and corrupting state assets was innumerable. Hoa Than's wealth is so great that in the folklore there is a rumor that "If the Qian Long has it, the Hoa Than will also have it, but if the Qian Long does not have it, it is unlikely that Hoa Than will not have it". He instituted the law "Repentance of silver" – taking money to atone for sins, so the mandarins became even more horribly corrupt. Hoa Than's influence grew stronger when his son Phong Than An Duc married Qian Long's beloved tenth daughter, Princess Co Luan Hoa Hieu.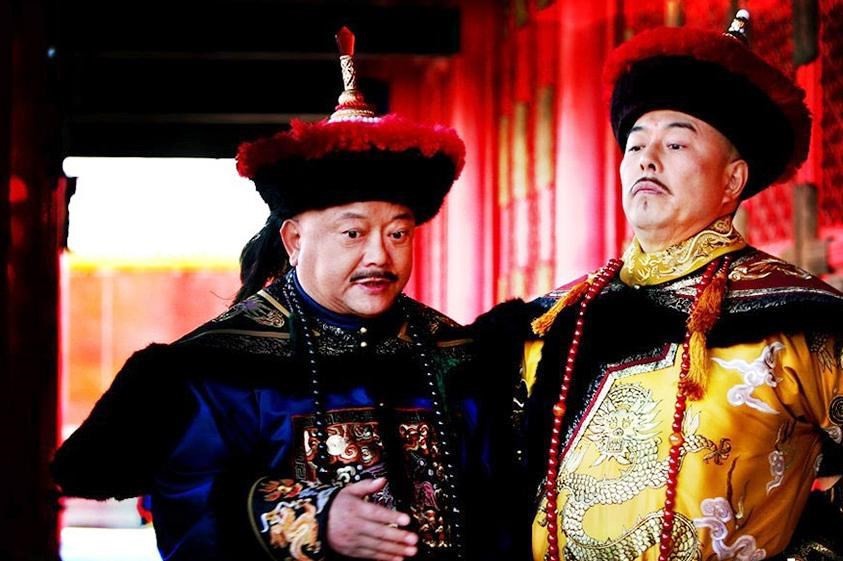 The image of the character Hoa Than and King Qian Long on film.
It was not until after Qianlong's death on February 7, 1799, that Emperor Gia Khanh was able to prosecute Hoa Than's crimes. On February 12, Hoa Than was arrested along with Phuc Truong An. After being charged with the crime, Gia Khanh issued an edict to judge Hoa Than and confiscate his property. However, after that, Gia Khanh decided to avoid Hoa Than from a painful death, instead forcing him to commit suicide at the palace, as for his family, he was exempted from the death penalty.
Huge amount of assets makes people surprised
In the 24 years since Hoa Than began to be watched and favored by the Qianlong Emperor, this great minister has amassed an unbelievable amount of wealth. His wealth is reflected in the number of properties confiscated, including:
Money money: 60,000 taels of copper-coated gold, 100 large pure gold bars (1kg each), 56,600 medium-sized silver bars (100 taels each), 9 million small silver bars (10 taels each), 58,000 pounds of foreign currency, 1,500,000 coin coin.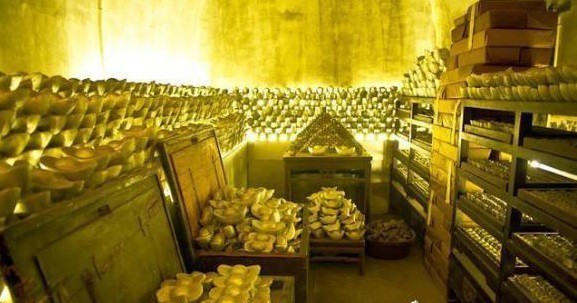 Gold and silver are sealed in Hoa Than cover (Illustrated photo)
Land and buildings: 3,000 rooms, 8,000 acres (32 km²), 42 banks, 75 pawn shops.
Ivory, precious stones: 1,200 pieces of jade, 230 pearl chains (each pearl is roughly the size of a large cherry), 10 large pearls (about the size of a longan)10 rubies, 40 big jade.
Other valuable items: 11 coral reefs (each more than 1 meter high), 14,300 stacks of fine silk, 20,000 sheets of fine wool, 550 fox skins, 850 bear skins, 56,000 sheep and cattle hides with different thicknesses, 7,000 fine clothes (worn in all four seasons), 361,000 bronze and tin vases, 100,000 porcelain pieces made by renowned artisans, 24 finely decorated pure gold beds (each bed has an average of 8 different gemstones), 460 fine European clocks.
In addition, there are 600 concubines in the palace, and the servants cannot be counted.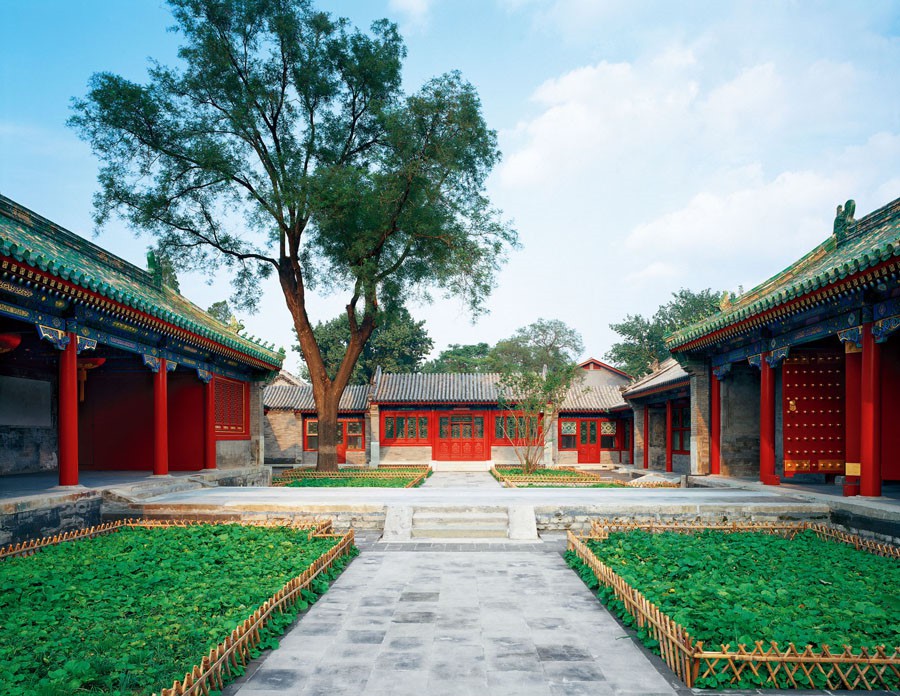 Hoa Than's total fortune is estimated at 1,100 million taels of silver, many rumors say that it is equivalent to the amount of money that the Qing state treasury took 15 years to collect. In the house of Luu Quan, the governor of Hoa Than, a large number of other treasures including 240,000 taels of silver were also confiscated.
The explanation of Hoa Than's wealth
Hoa Than has 2 treasures hidden in the fake mountain in front of the house, which is the child of Pi Huu and the word Phuc written by King Qian Long himself for his grandmother on the occasion of his long life, and somehow fell into Hoa Than's hands. Pi Xiu is a mascot with a similar shape to the Unicorn and is often worshiped with the meaning of bringing wealth and peace to its owner. When they broke the fake mountain, the mandarins discovered that there was a Pi Huu child in that rock, but Hoa Than's Pi Huu was bigger than the King's Pi Huu. The jade used to carve the Pi Huu son of Hoa Than was a cool blue sapphire, while the king only dared to carve it with white jade. The belly and buttocks of Hoa Than's Pixiu are larger than the king's belly and buttocks, and thus make Hoa Than more gold and silver than the king.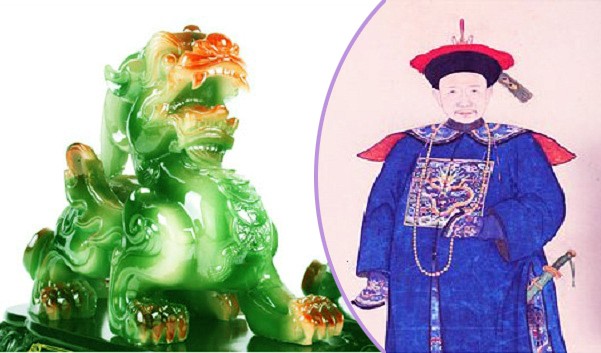 Hoa Than and Pi Huu (symbolic image).
After confiscating the son of Pi Huu, King Gia Khanh had no way to confiscate the word "Fu" written by Qian Long because it had been affixed to a ruby ​​stone; If you break the stone to get the word, the stone will break, so it means "happy tan". The words were written by King Khang Hy, so no one dared to blaspheme. So, I had to leave "Phuc" to the Hoa Than family, perhaps that's why even though he committed many heinous crimes, Hoa Than just died alone, instead of having to be excommunicated from the three tribes.
You are reading the article
What are Hoa Than's assets 15 times greater than Dai Thanh's treasury?

at
Blogtuan.info
– Source:
danviet.vn
– Read the original article
here