Giải trí
6 things to help Charlize Theron own flawless skin-Beauty
Actress Charlize Theron is 46 years old, but perhaps her skin has never been more beautiful than it is now.
Her skin has always been shiny, smooth and flawless, especially the moment she strutted down the red carpet when she was nominated for an Academy Award for her role as Megyn Kelly in Bombshell 2020.
Of course, Theron is hard at work in her skincare routine. And this is exactly what she does to maintain the perfect look.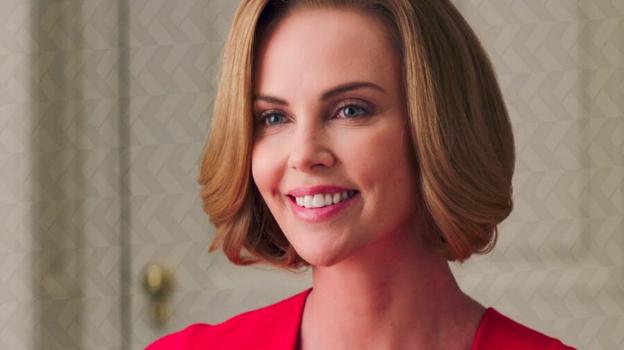 Charlize Theron's flawless skin.
1. Charlize Theron always uses sunscreeng
In an interview, the actress revealed that she has to wake up very early every day to prepare her two children for school. 'When I wake up, I wash my face and apply sunscreen, the last step is to apply lip balm,' Charlize Theron said.
2. Charlize Theron loves moisturizer
Sharing her nighttime skincare routine, Charlize Theron says: 'I use a serum, an eye cream and a very good moisturizer,' Theron admits she sometimes likes to experiment with new things, but she always turns Back to the classics. In fact, Charlize Theron always uses a moisturizer from a brand she trusts.
She uses serums, eye creams and a quality moisturizer.
3. Focus on skin care at night
Charlize Theron said that every morning she is busy with all sorts of things at home, that's why the actress spends most of her time taking care of her skin before going to bed. She said: 'I really learn to take care of my skin at night, so in the morning I usually just put on a warm towel, brush my teeth and apply sunscreen.
4. Maintain a regular facial skin care routine
According to Theron, her favorite facials are in Mila Moursi, Los Angeles. 'Once every three weeks, I get a facial,' she says.
5. Charlize Theron maintains good eating habits
Skin care starts from the inside out, which is why Theron focuses on her diet. In interviews, she says she likes 'plant-based raw foods'.
6. Aging is not a serious problem
'There are days when I really love my face and I don't have a problem with wrinkles around my mouth or eyes. Then there were the days when I had to say, 'Oh my god, maybe it's time for a facial. And that's enough," Theron told InStyle.
She added: 'It doesn't mean I don't want to age. I just understand that this is normal and part of the process, thinking that makes me feel less stressed."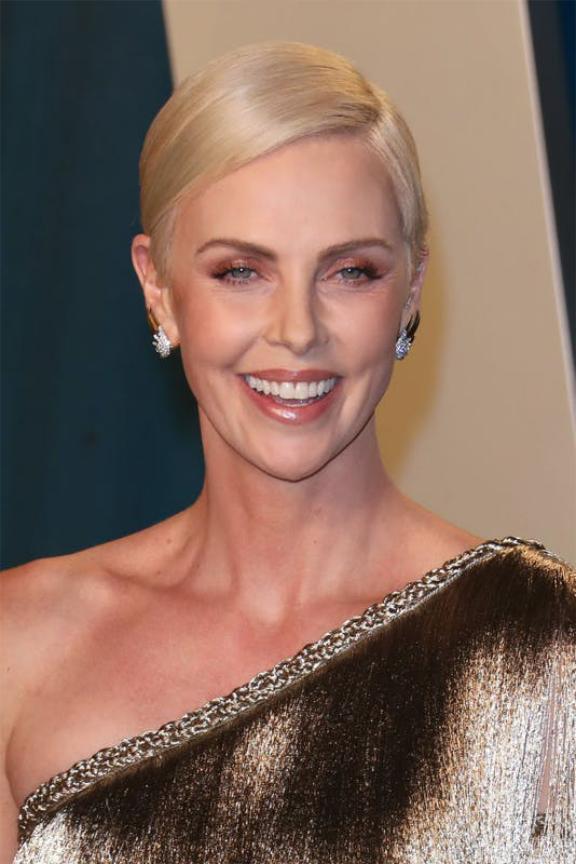 Theron is not afraid of the signs of aging.
What to eat to have glowing skin like Charlize Theron?
We all know that food is an essential element of life. Along with nourishing the body, the foods we eat also have a significant impact on the appearance of our skin. Like the rest of our bodies, skin also gets a lot of nutrients from food. Diet affects moisture and the balance of various hormones inside, ultimately affecting our body's largest organ, the skin.
One of the rampant skin problems that worries most of us is dull and uneven skin tone. To lighten your skin tone using beauty products and lightening cosmetics is not the only solution. You can include a number of healthy and skin-friendly foods in your regimen to bring out the radiant look you've always wanted.
Papaya is a wonderful fruit for the skin, containing a special enzyme called papain, along with many antioxidants. It helps to remove toxins and dead skin cells for brighter and cleaner skin.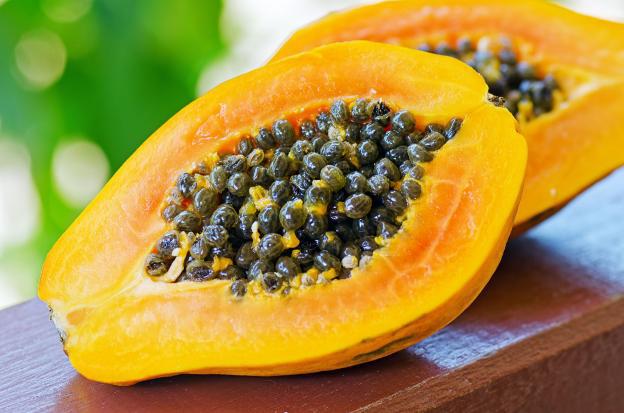 Papaya is a wonderful fruit for the skin.
A glass of papaya milk is also great for your skin. However, finding the best papaya can be quite difficult, depending on where you live. Try to choose berries that are smooth, bright yellow, and free of blemishes and black spots. And if you plan on vacationing in a tropical place like Bali, make sure you eat plenty of papaya while there, this fruit is the best source of nutrition for your skin.
You are reading the article
6 things to help Charlize Theron own flawless skin-Beauty

at
Blogtuan.info
– Source:
24h.com.vn
– Read the original article
here